The summer period in the UAE is more than just a couple of days off to go to the beach, it's also the time when most residents (expats included) travel overseas, or visit their respective home countries to spend time with their family and loved ones.
As a global destination, the UAE has now become a home to a wide variety of expats from all parts of the world. And as the UAE has already become a place of residence for these expats, traveling from the country has been one of the things many foreign nationals have come to adopt as part of their lives.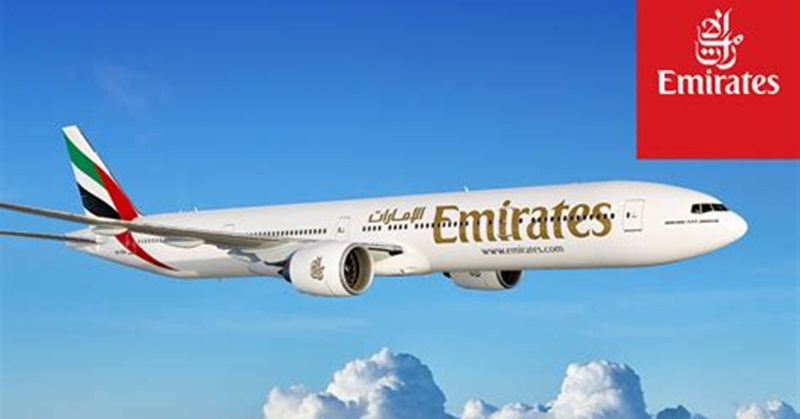 Emirates Offers Big Summer Sale on Select Business, First-Class Flights
And where travel is concerned, the country's national carrier, Emirates, has recently announced a summer sale for business and first class flights to a select number of global destinations.
The offer for travellers from the UAE sees airfares reduced by as much as AED 5,000 on some long-haul routes, with around AED 3,000 off flights to shorter destinations, such as Jeddah, according to airfare data.
For instance, business class fares to Mumbai start from just AED 2,995, return, with first class starting from AED 7,405, while bookings for Paris start at AED 14,995 and AED 27,465 for business and first class respectively.
Travellers booking business or first class flights to London can get there for AED12,465/AED 27,485 return, or they can fly in style across the Atlantic to Washington and back for AED19,995/AED34,545.
Other travel destinations include Cairo, Hong Kong, Sydney, Barcelona and Bangkok, among others.
The sale will cover bookings made up until July 13 and is applicable for travel until April 30, 2020.
To know more about the Emirates' summer sale, as well as their other travel promotions, you can visit their official website.
The travel promotion comes in perfect timing with the UAE government's announcement of adopting air traffic agreements from countries such as Grenada, Ireland, Gambia, Estonia and Haiti, and visa exemptions for holders of ordinary passports from Jamaica and Peru.
Aside from these promotions, travellers have all the reason to fly with Emirates, as the national carrier has recently been names as the top airline in the world for 2019, as well as the airline with the Best First Class in the World.
The airline has committed its services in providing quality and top-of-the-line travel experience from any part of the world, with an extensive network of flight routes in over 140 destinations across Africa, the Americas, Asia, Europe, the Middle East, and the Pacific.