Congratulations to our kabayan who recently won a brand new BMW car! Perlita Daligdig is the first lucky winner to drive away in a brand new, luxury BMW under Nakheel Mall's prize giveaway as part of Dubai Shopping Festival's (DSF) 25th anniversary.
The Filipina mother of three won the car after spending AED325 in Waitrose at Nakheel Mall.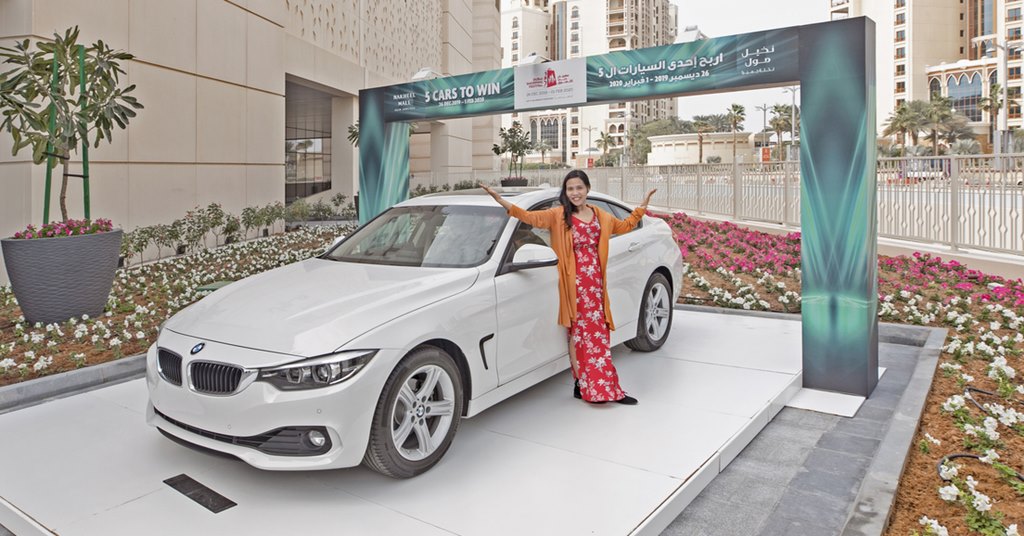 Filipina in Dubai Wins Luxury BMW Car in DSF Promo
Perlita, a Palm Jumeirah resident, said: "I can't believe my luck so far in 2020. I want to thank Nakheel Mall for this blessing, and best of luck to everybody shopping to win during DSF."
Nakheel Mall is giving away five new BMWs as well as daily instant prizes and gift vouchers worth AED250,000 in total this DSF. Shoppers automatically qualify by spending AED250 or more at any outlet.
For the complete line-up of activities at Nakheel Mall this DSF, call 04 390 9999, visit www.nakheelmall.ae or go to NakheelMallPalm on social media: Facebook @NakheelMallPalm; Twitter @NakheelMallPalm; Instagram @nakheelmallpalm.