A Filipino won 150,000 AED cash and an Infiniti QX60 car in the first Infiniti Mega Raffle of the month-long Dubai Shopping Festival. Nicanor Pozon is the first winner of this daily prize which was announced at the Global Village on 26 December. Last year, a Pinoy also won in the DSF raffle.
The Infiniti Mega Raffle is a DAILY raffle which runs from 23 to 3 February, and offers an Infiniti QX60 plus Dh150,000 as daily prize; while four lucky shoppers will have a chance to win Dh50,000 each in the weekly draw.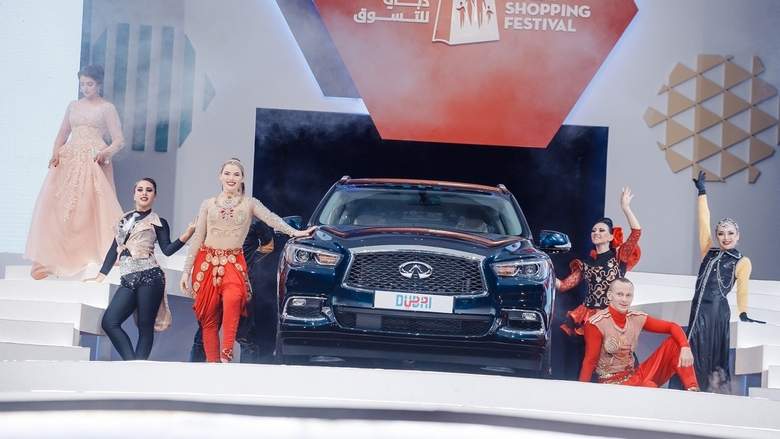 How to Join the DSF Daily and Weekly Infiniti Mega Raffle
In case you're wondering how you can participate and stand a chance of winning the same prize, you can purchase your DSF tickets in EPPCO and ENOC petrol stations, ZOOM, at the Global Village, metro stations and selected booths in certain areas of Dubai. The cost is 200 AED per ticket and there are only 5000 tickets per day.
Remember that the prize is a brand new car and 150,000 AED in cash which surely explains the 'expensive' ticket. We bought our ticket in a booth in St. Mary's Church in Oud Metha and the DSF staff mentioned that you can even exchange the Infiniti car into cash if you're more interested in getting a cash prize altogether (because of preference like maybe you don't have a driving license).
Other DSF Winners
Aside from the daily prize, other winners were also announced which include Ahmed Ali from Oman and won 50,000 AED in cash at Centre Mirdif.
Indian shopper, Chella Kumwar, and Pakistani shopper, Iftik Ahmad each won 250 grams of gold. Also, Laly G. from India won 500 grams of gold in the daily promotion.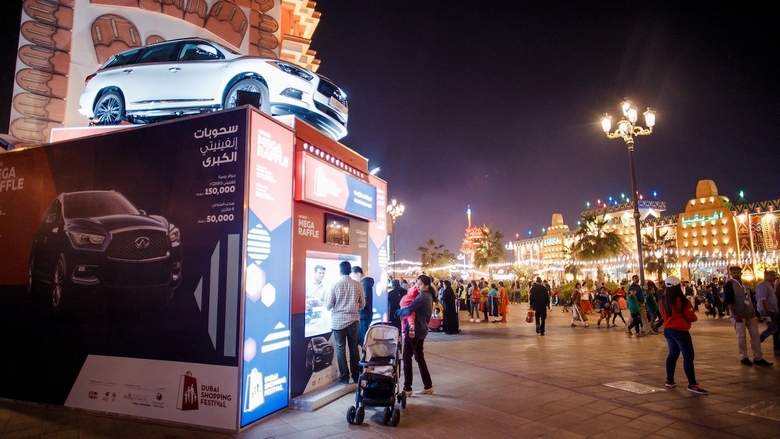 Aside from the raffle prizes, the shopping festival also offers plenty of discounts on items, entertainment and events. We recently had a 12-hour Dubai sale and it was a hit among many shoppers. So better watch out as there are still plenty more exciting events coming your way this DSF