One lucky Pinoy just won 150,000 AED in cash plus a luxury car during the first day of the Dubai Shopping Festival 2017 mega raffle.
Joel Gutierrez, 43, was a retail salesman and has worked in the UAE for 16 years. However, he recently lost his job which was his means to support his family back in the Philippines. This turn of event of winning an Infiniti QX70 luxury car plus a huge sum of money has definitely come at the right time for this OFW.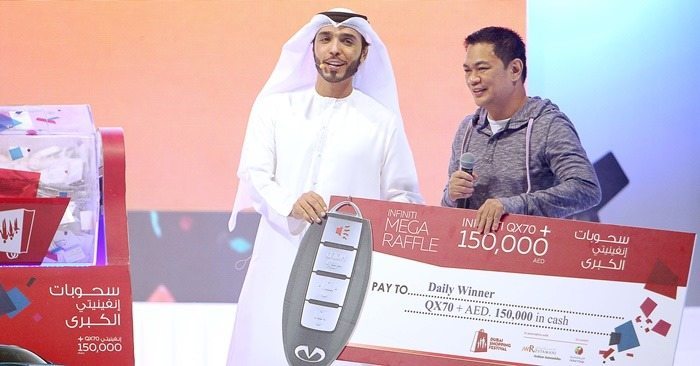 photo: supplied
Pinoy Wins DSF Daily Mega Raffle
"It came as a huge surprise and the most beautiful thing about it was the timing, as I had just been informed by my office that my services were no longer needed. This will now help me build a new and happy life for me and my family," Joel  said.
The DSF Mega raffle costs 200 AED for one entry ticket and has been offering participants a chance to win tons of cash and prizes. The cost of the raffle may be a bit steep, but the rewards if you win is certainly a keep, especially for this lucky Filipino expat!
"I always had a feeling that I would win. I had been purchasing raffle tickets and participating in other raffle promotions in the previous editions of DSF, and now my dream has come true. I wish to thank Dubai and Dubai Shopping Festival for this unexpected fortune," he said.
Joel plans to use the winnings to pay off his debts and join his family back home to start a new life.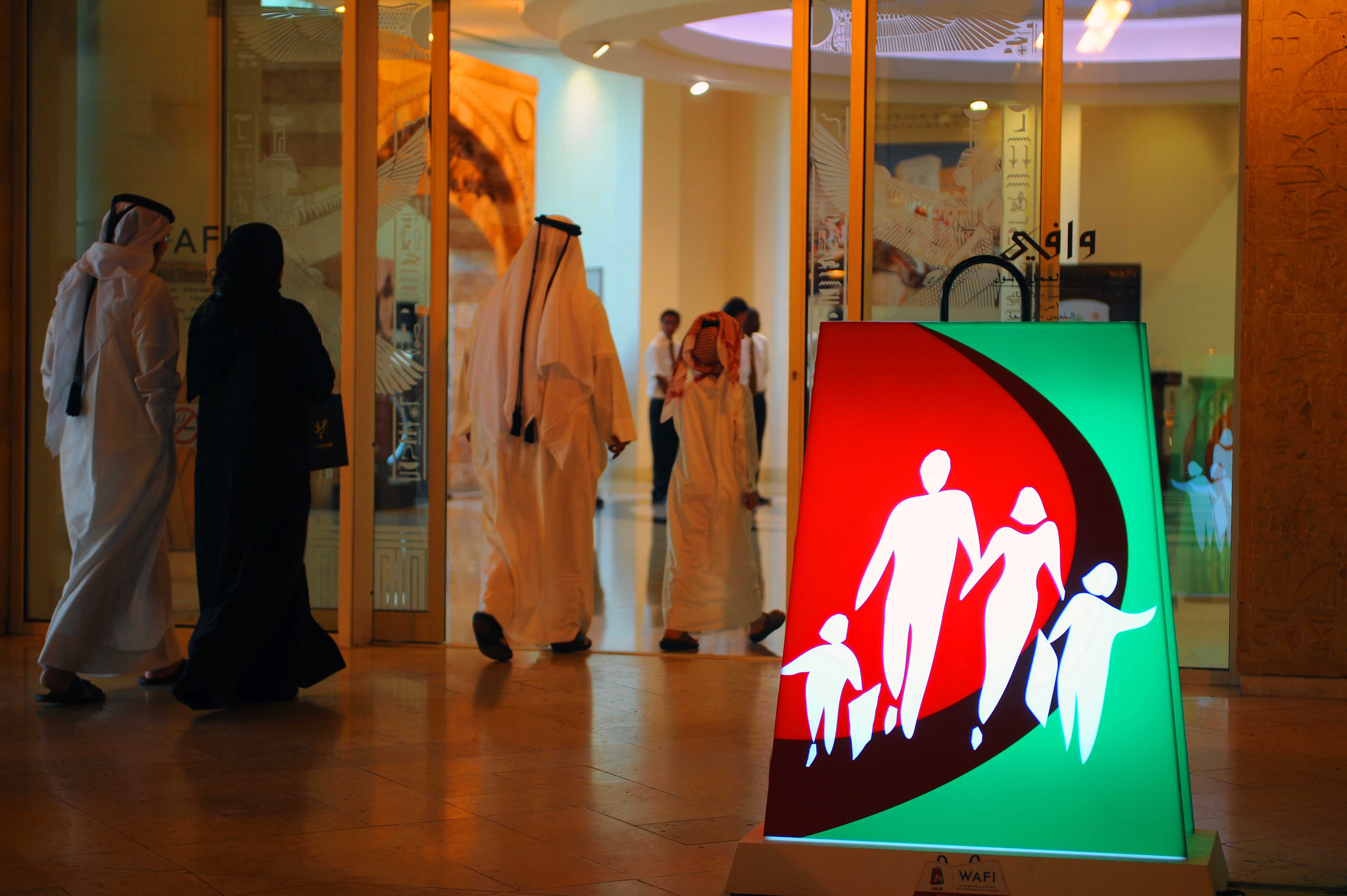 photo courtesy of visitdubai.com
About DSF Raffle
Since its inception in 1996, DSF has been offering life-changing prizes, and the festival's 22nd edition, which started on 26 December, is no different with daily raffle draws offering shoppers the opportunity to win incredible prizes.
The Infiniti Mega Raffle offers one lucky shopper the opportunity to an Infiniti QX70 plus AED 150,000 in cash every day upon purchase of a raffle ticket for AED 200. In the daily Nissan Grand Raffle, customers have the chance to win one of eight Nissan models – Micra; Sunny; Sentra; Tiida Hatchback; X-Trail; Juke; Pathfinder; and Patrol. Customers will receive a raffle coupon upon purchase of non-fuel products worth AED 20 at any EPPCO and ENOC petrol stations, as well as Zoom shops in Dubai.
The gold and jewellery promotion run in collaboration with the Dubai Gold and Jewellery Group, offers shoppers spending a minimum AED 500 at participating gold and jewellery outlets in Dubai the chance to win three fabulous gold prizes every day – one shopper will win 1/2 kilo of gold, and two others will each win 1/4 kilo of gold. On the final day of DSF 2017, one shopper stands to win 1 kilo of gold.