"I love Dubai and it's my second home," shares Karen Joy Ramos, our featured OFW for today. She is currently working as a Group Accounts Executive as well as Accounts & Finance Manager for an engineering and consultancy group of companies. She has been based here in Dubai for about 10 years now!
Simply known as "Joy" or "KJ" to her family and close friends, Karen Joy happens to be a proud single mom to her 14-year-old son. Prior to working in Dubai, she has worked in her local town in the Philippines and also in Taiwan. Like most OFWs, she came to Dubai to expand her career, and to take advantage of the great opportunities here in the UAE.
Having graduated with a degree in Accountancy, it is not surprising that Karen Joy has developed a keen sense of financial management. She is able to save and has made wise investments in the Philippines, including putting up a store that her mother manages. Indeed, we can certainly learn a lot from Karen Joy through the following interview!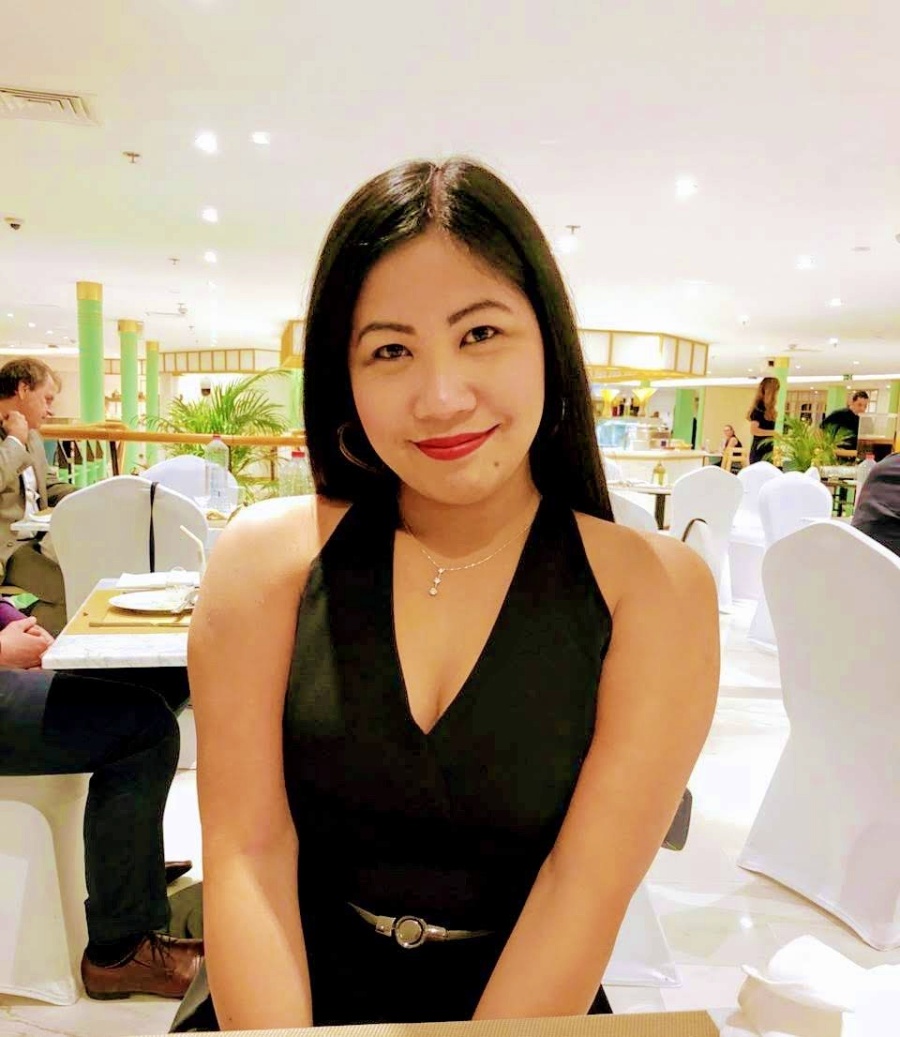 OFW Feature: Karen Joy, Group Accounts Executive and Finance Manager in Dubai
Name: Karen Joy Ramos
Nickname: Joy / KJ
Age: 38 years old
Current Profession: Group Accounts Executive, Accounts & Finance Manager
Education: Bachelor of Science in Accountancy
Years in Dubai: Around 10 years
1. Tell us about yourself.
Hi! I'm Karen Joy Ramos. My family calls me "Joy" and most of my friends call me "KJ." I am 38 years old and a proud single mother to a 14-year-old son. I am currently working as Group Accounts Executive in an engineering and consultancy group of companies, as Accounts & Finance Manager in the Dubai office, and I am also responsible for company HR and Admin. I graduated college with a degree in Bachelor of Science in Accountancy.
2. Why did you come to Dubai?
I came to Dubai to pursue the career that I had studied for, which is Accountancy. Here in Dubai, there's a lot of opportunities and I take risks and chances to provide for my family. As you are aware, there's a big Filipino community in Dubai and there's a lot of opportunities here.
3. What were your previous jobs?
After graduation, I worked as an Accounts Assistant – Credit Department in my local town. After a year, I took my chance to work overseas and went to Taiwan, as my salary in my town is very low and I needed to earn more to support my family. In Taiwan, I worked as an Interpreter (Mandarin-English-Filipino) and Factory Worker from 2005 to 2010.
4. How do you find your current job? Are you happy/satisfied with it?
I love my current job, which I am very passionate about. Through the opportunity that has been given to me, it gave me more duties and responsibilities, which led to my promotion to become the Group Accounts Executive – handling the Facade account of UK, Middle East, Southeast Asia, Australia, and India offices. Despite having more duties and responsibilities on which my company relies on, this job gives me more opportunities to learn and improve myself in my field.
5. Are you able to save in Dubai? Or do you have any investments you wish to share?
Moving to Dubai obviously involves the possibility of earning a high salary, but at the same time the cost of living is high, so we have to be very careful with our finances. During my time in Dubai, I have been very careful with expenses, which enabled me to invest in some properties in my home country, which will benefit my family in the future. I have my own farm, house and lot. It's good to have investments in the Philippines, especially for the family. I have lifetime insurance to give security of finances for my family, especially for my son. I also provided a sari-sari store for my mother to keep her busy and at the same time to help her earn money on a day-to-day basis.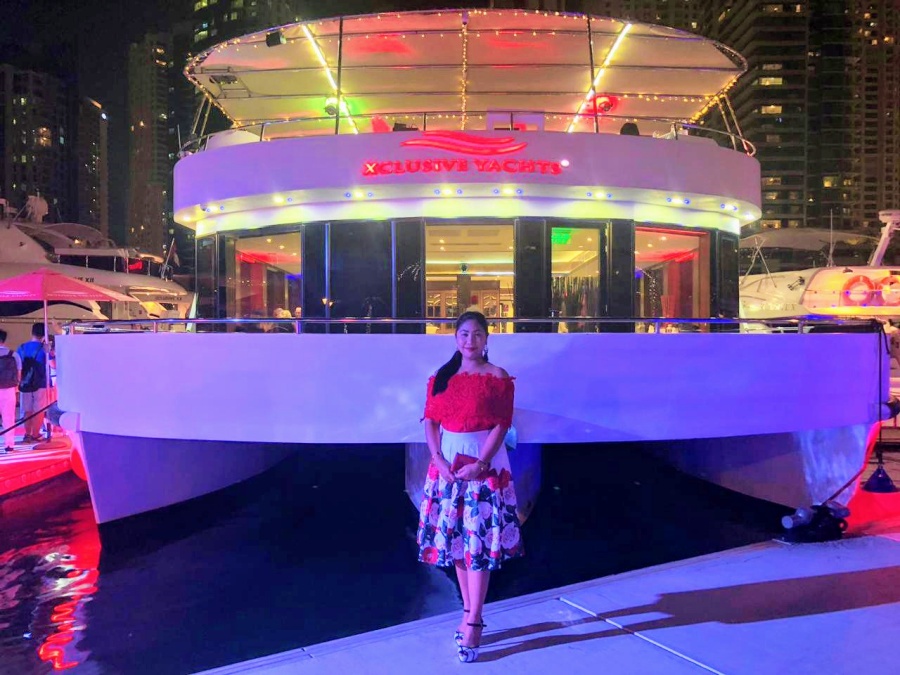 6. Is it difficult to live in Dubai? What are your struggles? What's life like outside work?
It's not difficult to live in Dubai as long as you know how to manage your finances. You should know your needs and your priorities. As there is a large Filipino community here, it's very easy to make friends and to have a large social circle.
7. What do you like about Dubai?
I love Dubai and it's my second home. I have lived here for about 10 years and I love the people and the culture. People have to realize that in Dubai, we have to work hard. It's never been easy. Dubai gives me the opportunity to make my dreams come true and practice my passion about accounts. Living here gives me more opportunities and to meet other people with different cultures and to travel around the world.
8. What do you NOT Like about Dubai?
I do not like people who look down on some kabayans. No matter what profession, what work our kabayans do, they all deserve respect and not to be treated like slaves or like they owe them.
Another thing I don't like about Dubai is the summer. It gets so hot!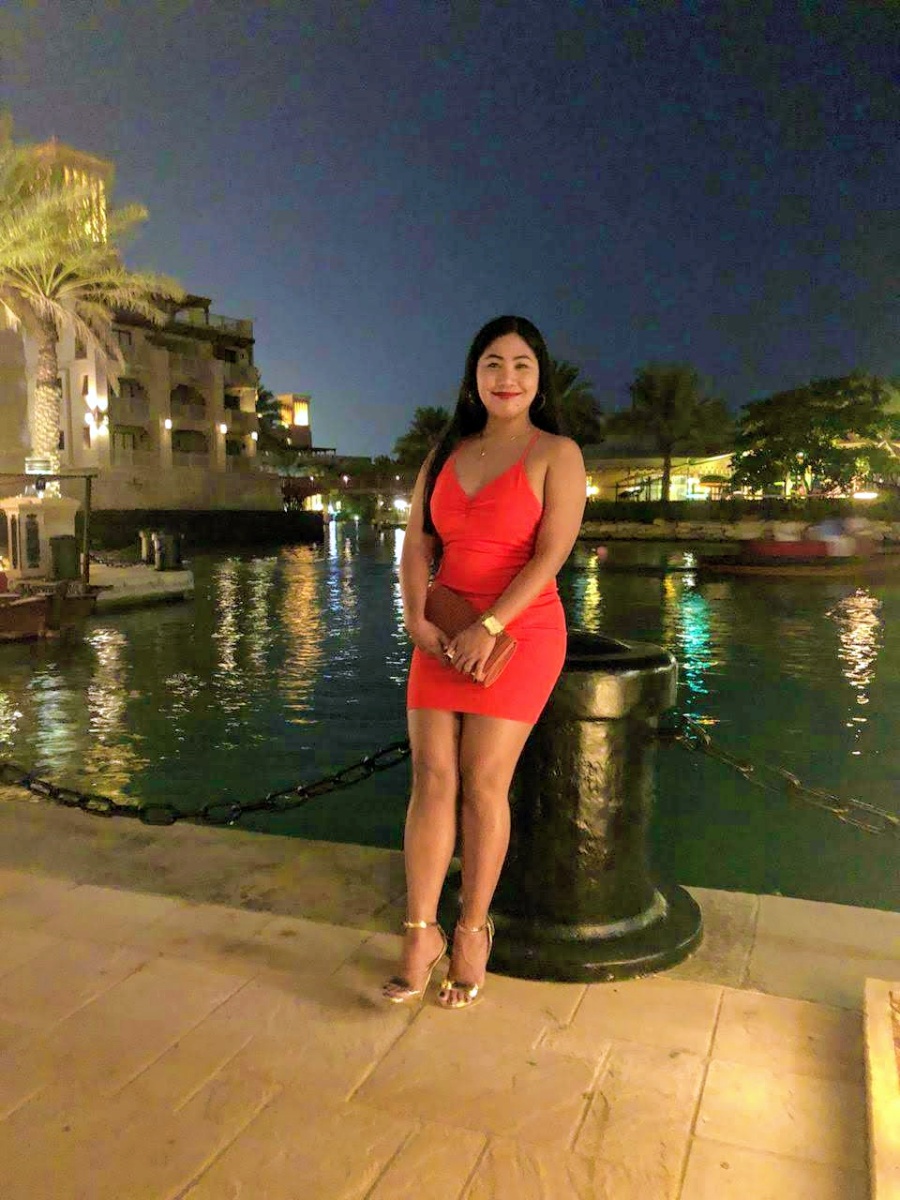 9. What are your plans for your career/family/future?
I can see myself still working 10-15 years here in Dubai. I am currently living with my partner and I am looking forward to starting a family on our own and getting my son to Dubai to come and visit me from time to time. Dubai does offer long-term possibilities for work and future life.
10. You have any tips for kabayans when working/finding work/living in Dubai?
During my entire years of working in HR, I've seen a lot of OFWs struggling with their employers regarding their legal rights as employees. I had been into a legal battle with my previous employee and it takes courage and a strong person to face that, but I do believe that as long as you know your legal rights, don't be afraid to fight for it. The one thing that Dubai is, it is fair to employees. You should never feel that you are taken advantage of in this foreign country.
Furthermore, in Dubai, it's so easy to obtain credit but it is difficult to pay it back. So I would advise most of our kabayans not to exceed their earning capabilities by taking on excess credit.
BONUS: Is there anything else you'd like to share with our readers?
Living abroad has never been easy. It takes a lot of sacrifice for every OFW to live alone in a foreign country to provide for their families and to give them a better life. I salute and my heart goes out to every OFW around the world!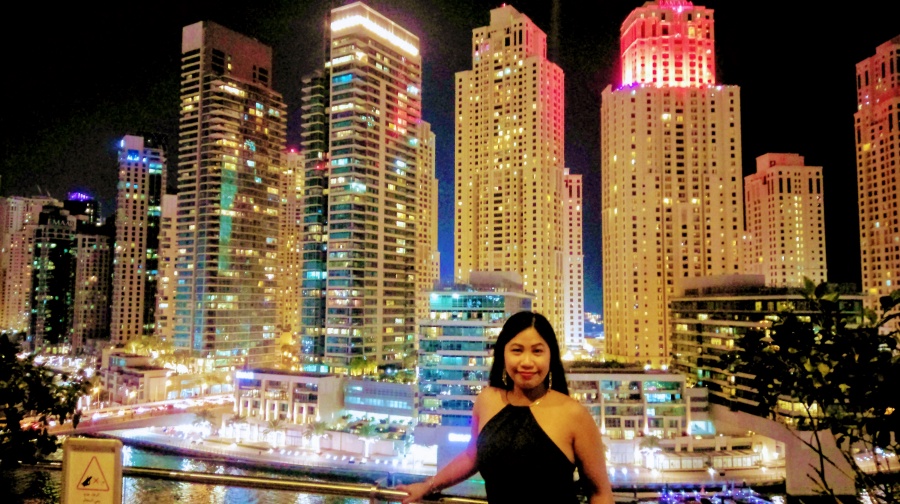 Connect with Karen Joy on LinkedIn
To know more about Karen Joy, you may follow and connect with her through her LinkedIn account, Karen Joy A. Ramos.
—————-
*Photos provided by Karen Joy Ramos
Are you an expat in Dubai? Do you want to be featured in the website? Send us an email telling us you want to be featured at admin@dubaiOFW.com and we will send you the set of questions! Let's help other Pinoys who want to come to Dubai understand what life in the UAE is like through your story.