Dubai Holding Group is considered a multinational retail company founded in 2000 in the Middle East. It represents fashion franchises, including Zara, Zara Home, Women's Secret, Stradivarius, Gerard Darel, Promod, Flamant, Delvaux, and Harrys of London. In case you are looking for job openings from this company, we have shared the information below on how you can apply and check available work opportunities for your guidance.
The company has been operating for 20 years now. It was successful in opening stores located in the UAE, Qatar, Bahrain, Oman, and Kuwait with different brands. The first brand that became under the management of the group was Stradivarius (Inditex), a Spanish Brand in women's clothing line.
Although the company started as a fashion business, it eventually ventured into home textiles when it franchised Zara Home in 2008, followed by Flamant in 2014.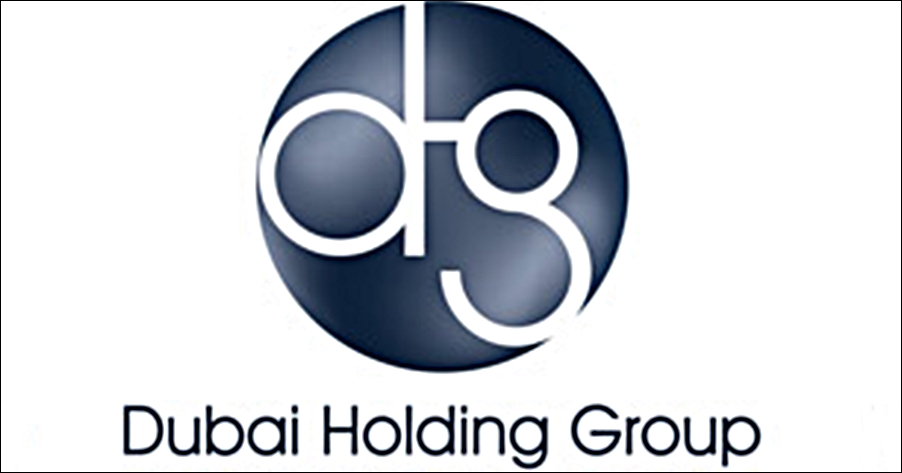 How to apply for a job in Dubai Holdings in the UAE?
To apply for a job in Dubai Holdings, you can go to its official career website at http://www.dubaiholdinggroup.com/careers.html. There you will find open positions where you can view full description and be able to apply. What's posted on this page are the current openings. But, you can always contact the company for more opportunities. You can email them at hr@dubaiholdinggroup.com.
Before you apply for a job, there are things that you need to be reminded of first. Number one is updating your resume before submitting it to your potential employer. Make sure that you update your work experience and educational background. Your employer will look at the previous job you had and will most likely base your salary on your experience.
Dubai Holding Group History
In 2000, Dubai Holding Group bought Stradivarius and located it in Dubai. In 2001, the company opened Zara in Abu Dhabi, Stradivarius in Abu Dhabi, Promod in Qatar, Promod in Abu Dhabi, and women's secret in Dubai. The next franchises happened in 2007 when the Dubai Holdings opened women's secret in Sharjah and Gerard Darel in Abu Dhabi.
In 2008, the company bought Zara Home and situated it in Abu Dhabi, added Promod in Oman, and women's secret in Bahrain. In 2009, Gerard Darel opened in Dubai. In 2010, the company added Stradivarius in Qatar. In 2012, the company opened Promod in Fujairah and Harry's of London in Dubai. In 2014, Flamant was launched in Dubai and Sfera in Abu Dhabi. In 2015, Delvaux was introduced in Kuwait.
Facts & Figures
The company was founded in 2000 and it started franchising fashion brands.
It employs more than 500 staff.
Dubai Holding Group serves Middle East countries and GCC.
The company is under the retail industry.
The group operates 39 stores today.
List of brands and service Dubai Holdings handles
Women's secret

Underwear
Sleepwear
Accessories
Swimwear
Deira City Centre – Dubai
Dubai Festival City Mall – Dubai
Mirdif City Centre – Dubai
The Dubai Mall – Dubai
Marina Mall – Abu Dhabi
Abu Dhabi Mall – Abu Dhabi
Yas Mall – Abu Dhabi
The Galleria Al Maryah Island – Abu Dhabi
Bawadi Mall – Al Ain
Al Jimi Mall – Al Ain
Al Ain Mall – Al Ain
Fujairah City Centre – Fujairah
Bahrain City Centre – Bahrain
Oman Avenues Mall – Muscat
City Centre Muscat – Muscat
Manar Mall – Ras Al Khaimah

Stradivarius

Mall of Emirates – Dubai
Mirdif City Center – Dubai
The Dubai Mall – Dubai
Marina Mall – Abu Dhabi
Yas Mall – Abu Dhabi
The Galleria Al Maryah Island – Abu Dhabi

Sfera

Mirdif City Center – Dubai
Yas Mall – Abu Dhabi
Doha Festival City – Doha, Qatar

Gerard Darel

Dubai Mall, United Arab Emirates

Zara

Bawadi Mall – Al Ain
Abu Dhabi Mall – Abu Dhabi
Marina Mall – Abu Dhabi
Yas Mall – Abu Dhabi
The Galleria Al Maryah Island – Abu Dhabi
manar mall – Ras Al Khaimah

Zara Home

Marina Mall – Abu Dhabi
Yas Mall – Abu Dhabi
The Galleria Al Maryah Island – Abu Dhabi
What it means to work in Dubai Holdings
Here are some of the review and feedback by Dubai Holdings employees:
Internship in accounts department: productive
"Great people at all levels of the company – joining Dubai Holding Group is like joining a family and everyone is supportive of each other. Positive work environment where people feel valued and appreciated."
Sales supervisor: work at women secret
"women secret has a friendly environment with great team work. I have learnt many things from this company such as how to work as a team, respect to all different culture and religion. Time management is one of the most important thing that I have learnt."
Sales assistant: was fun at work place
"Dealing with Walk-in customers / Call-in customer service in a Fashion Store. Preparing sales report every end of the day. With knowledge to work in fashion store, able to notice the demand of youth, fast moving product and able to established the image of brand, refund/exchange of items, cash inventory, closing."
Customer service representative: productive & fun in workplace with team members
"during trainings every week we have a specific day where we normally hold our trainings to review our previous week sales compared to last year sales each team member participates and brings ideas on how to improve on sales and customer service skills we do hold activities like on how to do best customer service one member be a customer and the other cashier and the last sales assistant this it's fun because we enjoy do it and noting which mistakes to be avoided while dealing with a customer. the hardest part of the job is when we don't have enough coverage and the sales are affected. I enjoy my work in Dubai holding because it has given us opportunities to grow."
Sales associate: always participating new strategy and how to balance the relationship between to customer and staff
"was very challenge everyday during work time, different customers and nationality around on shop, it's was nice to communicate from across all over the world everyday!"
Contact Information:
Address: Suite 242, Emarat Atrium, Sheikh Zayed Road, Dubai, UAE
Main Telephone: +971 4 301 1000
Website: dubaiholdinggroup.com