Dubai Holding is a popular global investment holding company in the UAE. It manages and develops various company portfolios such as real estate, investments, business parks, financial services, hospitality, and telecommunications.
In the event that you are looking for job openings from this company, we have shared information below on how you can apply and check available work opportunities for your guidance.
The majority of the company is owned by the Ruler of Dubai, Sheikh Mohammed bin Rashid Al Maktoum. He also founded Dubai Holding. Meanwhile, Sheikh Ahmed bin Saeed al-Maktoum has been acting as the chairman of the company and was appointed by the ruler of Dubai. Dubai Holding is a government-owned company. It was founded in October 2004 and its headquarter is located in Dubai, UAE.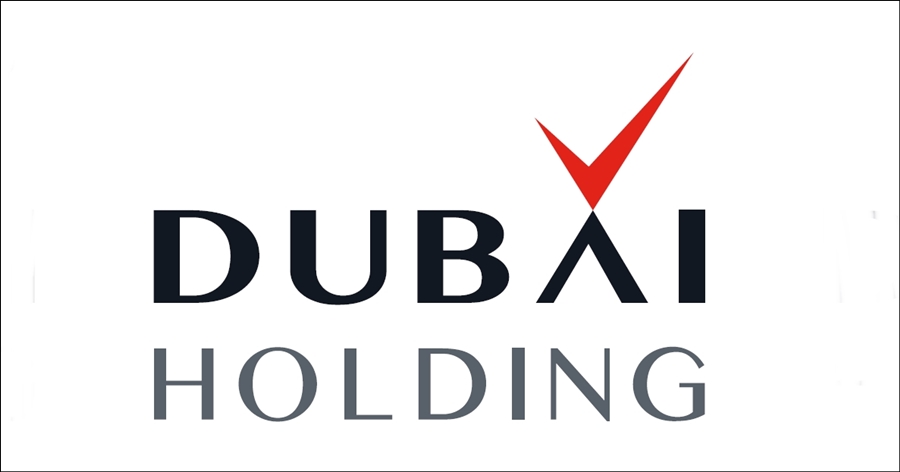 How to apply for a job in Dubai Holding in the UAE
Career opportunities in Dubai Holding in the UAE is great. The company believes in making an empowered workplace that will help it build a connected city in the future. To apply for a job in the company, you can go to its official career opportunities website where you can explore current job opportunities. Here is the career page: https://dubaiholding.com/en/career-opportunities/
On top of jobs, the company is also hosting graduate trainee programme. If you are still in school and you need to spend your internship in Dubai, there's also an internship programme for you. You will never run out of opportunities with Dubai Holding.
Dubai Holding History
The company has a good history. In 2004 it opened a resort with an Arabian team and it was called the Madinat Jumeirah. In 2005, it was announced by the company that it was going to launch Dubai Studio City. During the same year, du opened with the goal of connecting businesses and people through mobile, broadband, telephone, and IPTV across the United Arab Emirates. Dubai International Academic City also opened in 2005. In 2006, Dubai Holding launched Emirates International Communications (EIT) wherein it invested in different communication companies in Europe, Middle East, South Asia, and Africa. In 2007, it opened its SmartCity branches in Kochi and Malta. The company indeed paved its way to success and today, it is considered one of the famous investment holding companies in the country.
Facts & Figures
Dubai Holding was founded in 2004 by the ruler of Dubai.
Dubai Holding has AED 130 Billion in total assets.
It has more than 20,000 employees across its group.
It operates in 13 countries.
It has segments in ICT, real estate, hospitality, media, design, industrial, education, tourism, SME, science, wellness, and retail.
List of brands and services Dubai Holding handles
Key projects
Madinat Jumeirah
Dubai Studio City
Dubai International Academic City
Emirates International Communications (EIT)
SmartCity
Jumeirah Beach Residence
The Dubai Design District
In5
Du
Mall of the World
The Creative Community
The Innovation Hub
ICT
Dubai Internet City (DIC)
Dubai Outsource City (DOC)
Smart City
Real Estate
Dubai Properties
Dubai Asset Management
Telecom
Dubai Retail
Ejadah
Hospitality
Jumeirah Hotels & Resorts
Jumeirah Living
Jumeirah Restaurants
Emirates Academy of Hospitality Management
Media
Dubai Media City
Dubai Studio City
Dubai Production City
In5 Media
Design
Industrial
Education
Dubai International Academic City
Dubai Knowledge Park
The Emirates Academy of Hospitality Management
Tourism
Global Village
Wild Wadi Waterpark
JBR
SME
TECOM Group
In5
Dubai SME
Science
Wellness
Talise
Our Wellness Programme
Retail
Dubai Properties Group
Dubai Properties
Souk Madinat Jumeirah
The Boulevard at Jumeirah Emirates Tower
Subsidiaries
Jumeirah Group
Dubai Properties (Business Bay, Jumeirah Beach Residence, Dubai Land)
Telecom Group (Dubai Internet City, Dubai Healthcare City, Dubai Media City, Dubai Studio City, Dubai Knowledge Village, Dubai Outsource Zone, Dubai Industrial City, Dubai Design District, Dubai Science Park, eHosting Datafort, Emirates Central Cooling Systems Corporation (EMPOWER) – A District Cooling Company, Nexgen Advisory Group, Energy Management Services (EMS)
Arab Media (Global Village, Arabian Radio Network, Done Events)
Dubai International Capital
Dubai Group
Emirates Integrated Telecommunications Company
Meraas
What it means to work in Dubai Holding
Here are some of the reviews and feedback Dubai Holding employees have to say:
Customer Service Representative: fun work place assisting customers and having the best team ever
"collaboratively plan my day, and make sure that the most urgent work gets done first. hardest part of the job is when i have to issue a disciplinary file to a staff and the most enjoyable part of the job is when we reach target and we treat ourselves by going out for dinner and having fun skating"
Store manager: Dubai holding group is the company which I start my career professionally, when I had joined at 2010 I started as sales assistant.
"The good thing is if you work hard they would recognize your work and if you deserve to be promoted they'll promote. My Carrier starts 2010 as a sales assistant and at 2018 when I leave the company I was store manager. I had gone through all the retail process. It was my professional school because I had learned a lot about retail operations. I was willing to learn and dedicated so my managers were so helpful to teach me in order to develop my career."
Sales executive: experience and learning institution every day.
"Working in our company everyday has been an amazing journey. Learning different cultures and way to do things, the best seniors guiding us all through in the store and so far didn't experience any challenge that can't be handled. I enjoy all days interacting with my colleagues and customers too."
Window manager: fun workplace
"I have Enjoyed working with this company. team are very supportive. I have learned a lot that helps me grown my career. the equality is consistent. I highly recommended to work with this company."
Senior Sale: workplace
"Everyday is a new challenge and a solid foundation for learning. The management of the company they very friendly, personable and has an open door policy for all team players. The GM knows all the employees who assist in carrying out the mission statement. She is also aware of the clients that received care from the company staff"
Contact Information
Address: Dubai, United Arab Emirates
Main Telephone: +971 4 362 2000
Website:  dubaiholding.com