As if there were any lack of great tourist attractions in the UAE, another 'big name' in the entertainment industry will soon find a home in the global city of Dubai in the UAE very soon.
The UAE introduced a number of great attractions last year, from the unveiling of the Dubai Frame, Warner Bros. World Abu Dhabi, and the world's first floating hotel, QE2 Dubai, to name just a few. And we're only halfway through 2019, but we've already seen some new additions, such as the arrival of the beautiful Quranic Park, while Abu Dhabi's latest cultural attraction, Qasr Al Watan, opened its doors.
You chose Classic Ari!

Now we have her style nailed, you can see @ArianaGrande at Madame Tussauds London for 5 weeks from Friday 💁💕#MTLxAri #ArianaGrande pic.twitter.com/gnd58eCGhC

— Madame Tussauds (@MadameTussauds) May 21, 2019
UAE to Welcome First Madame Tussauds in Region by Late 2019
Fans of pop culture will have to look no further, as Dubai will bring all your favourite Hollywood stars and celebrity icons all together in one place – Madame Tussauds Dubai, which is set to become the first branch in the region, as shared in a report by Esquire Middle East.
Merlin Entertainments, which also manages the Legoland Dubai theme park under a contract with the owner DXB Entertainments, has confirmed the Dubai Madame Tussauds museum opening in autumn of this year.
The plans for a Madame Tussauds in the UAE were first announced in 2008. The target location for the famed waxwork museum will be next to the soon-to-open Dubai Eye Ferris wheel (Ain Dubai) on BlueWaters ­Island off Dubai Marina.
Madame Tussauds has found several homes all over the world, including the ones in Hollywood, Sydney, Hong Kong, London, and Las Vegas.
And with its first expansion in the Middle East set to open later this year, Madame Tussauds will be posting updates about the grand opening in Dubai on its official website.
Earlier this year, Miss Universe 2015 Pia Alonzo Wurtzbach became the first Filipina personality to have a Madame Tussauds wax figure.
Her wax figure is wearing a replica of the iconic blue gown designed by Dubai-based Filipino designer Michael Cinco, which she wore for her final walk as Miss Universe in 2016.
The highly anticipated wax figure was unveiled at EDSA Shangri-La in Ortigas back in March and has since been relocated to Hong Kong where it is currently displayed.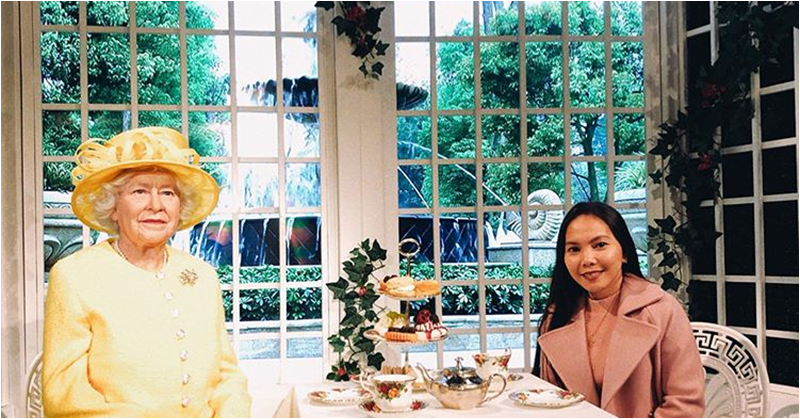 And while details as to whose faces will be wax-immortalized in the museum have yet to be revealed to the public, the franchise has always had a tradition of choosing both the most internationally known people and some of the region's most famous faces. So, maybe we'll have a few of our bets immortalized in the museum right here in the UAE. Let us know who you think should make the list of high-profile celebrities to be put on display right here in our country by commenting them below.
ALSO READ: AED 39 Exclusive Discount for Filipinos at Dubai Parks and Resorts from June 12-15