One of the projects to look forward with the opening of the Dubai Canal is Marasi Business Bay, a 12-km promenade to be filled with floating restaurants, shops, cafes, and other entertainment options. This will be a 50% waterside walkway longer than the Dubai Marina's 8-km stretch.
"Marasi Business Bay" is a project by Dubai Holding (under Dubai Properties Group) and will be Dubai's new landmark that would showcase residential and business on the water. Total cost of this project exceeds a 1 Billion AED.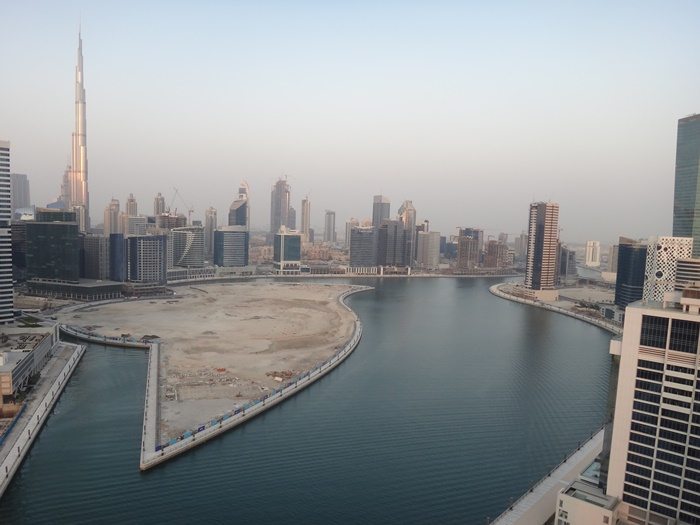 Dubai Canal, exciting landmarks to be built soon!
Photo credit: dubaiholding.com
Marasi Business Bay to Arise in Dubai Canal
The Marasi Business Bay is divided into three major areas – The Park, The Pier and The Yacht Club, solely designed for leisure and entertainment experience. Here are the major highlights of the bay.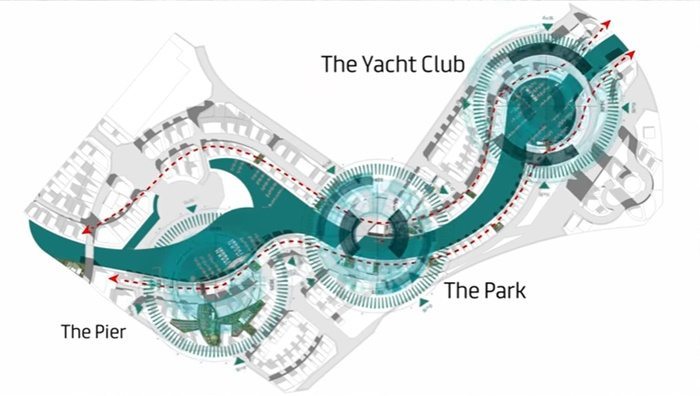 1. Five palm tree-lined marinas
Introducing 1,250 berths on an extra-ordinary waterfront lined with five-palm trees. Imagine a busy business district without cars or tall buildings but with the touch of nature – trees, fresh air and the open water canal.
2. Water homes and Business hubs
200 luxurious residential units on the water with boat access plus a bonus of the unparalleled direct canal views. No need to go to Venice to experience this kind of living proposition. Reserving 250,000 square meters of open space for local and international businesses. This can cater as much as 100 shops and outlets in a 16,000 square meter. Let's not forget the 60,000 square meter PARK.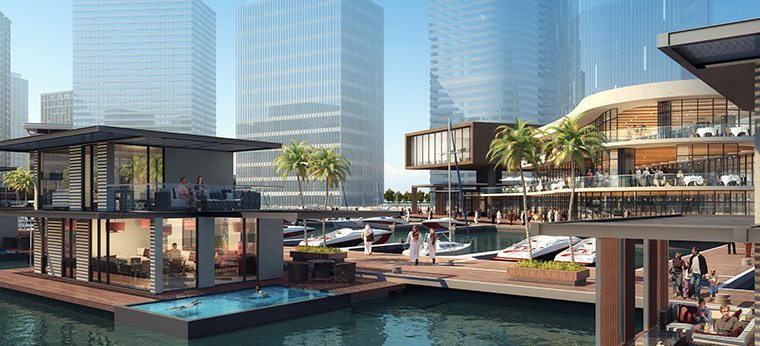 residential homes
Photo credit: dubaiholding.com
3. Low-rise vs sky scraper Dubai
Known for sky-scraping affinity, this time, Dubai will show us low rise and sprawling establishments. Don't worry, they have enough space for all of these facilities.
4. Aquatic lifestyle
If you're looking down at the city from the sky, the mouth of the Dubai Creek in Deira is being connected by the two sea entrances of the east part of the city to the Jumeirah Sea. This gives easier access in terms transportation between those landmarks. This might call for sea transportation for consideration.
5. The Yacht Club City
Marasi Business Bay's Yacht Club will astonish us with luxurious and sensational living, dining, shopping experience and any other ways of entertaining through these luxury homes, floating restaurants and cafés, shopping boutiques and a lot more entertainment facilities.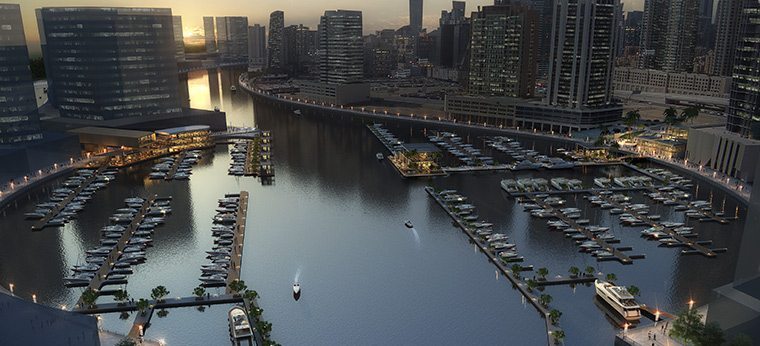 Yacht Club in Marasi Business Bay
Photo credit: dubaiholding.com
The Chairman of Dubai Holding, H.E. Mohammad Abdulla AlGergawi said: "The new project will strengthen the historic relationship between Dubai and its creek through the addition a new dimension to the residential, tourism and leisure offerings along the Dubai Creek."
H.E. added: "Our objective is to create innovative and unique developments, that accentuates the essence of Dubai's culture and heritage, and presents what the future Dubai looks like; a city that enriches the lives of its residents and visitors alike through unparalleled lifestyle experiences, adding value for investors and Dubai's economic diversification."
The Chief Executive Officer of Dubai Holding – Fadel Al Ali, said: "Dubai Properties Group enjoys a long standing experience of creating unique and global destinations. Dubai Properties has an extensive experience spanning more than ten years in the field of planning, developing and managing a diversified portfolio of famous destinations and projects that respond strategically to the needs of the diverse city of Dubai and the requirements of its residents. Dubai Properties, through the smart and strategic development of destinations, seeks to enrich the lives of residents and visitors alike and to promote growth and economic diversification in the UAE."
The promenade has been completed together with the opening of the Dubai Water Canal to the public. A substantial part of "The Park and The Yacht Club" is set to be completed by 2020 while the entire project will be fully operational by 2023 – that's just 6 years from now.