There have been various reactions received by the Philippine government when it announced that it will be implementing the mandatory pension fund contributions for OFWs since last year.
AlSO READ: Guide to Investing in SSS Flexi-Fund for OFWs
However, the initiative known as the "Social Security Act of 2018," which imposes a higher contribution rate (up by 12%) has been signed by Philippine President Duterte, and is looking to take full effect this 2019.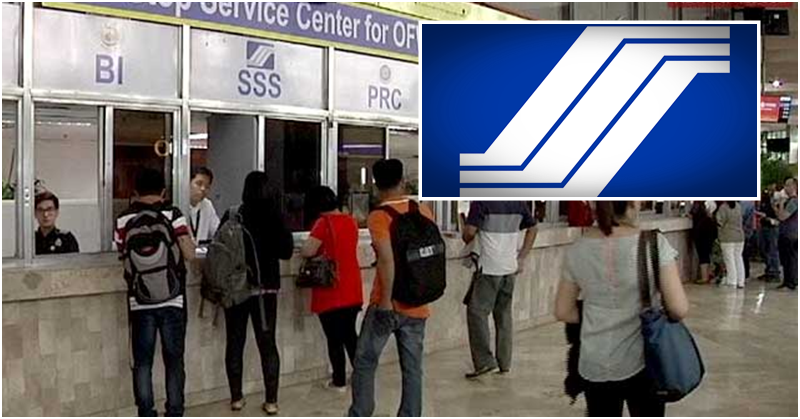 Mandatory Pension Scheme for OFWs Begins in April
With the 12% increase in contribution limits, overseas Filipino workers (OFWs) will be required to pay a monthly minimum of PHP 960 (AED 67) up to a maximum of AED 2,600 (AED 168) starting in April.
There have only been approximately 500,000 OFWs who are covered by the Social Security System (SSS), since contributions were smaller and voluntary in the old law. Under the new law, however, this number could easily reach up to 2.5 million once put into effect.
In Dubai alone, over 7,000 Filipinos paid their premium in January last year. However, the average annual contributors have only reached 4,800 in Dubai and the northern emirates. This was way below 1% of the estimated 1 million Filipinos working in the UAE.
Under circular 2019-007 released by the SSS this month, the minimum contribution for OFWs has been set at AED 67 from AED 61, for those with a minimum monthly salary of PHP 8,000 (AED 559).
Meanwhile, for those earning PHP 20,000 and above, the maximum contribution has been set to PHP 2,400 (AED 167). The contribution has significantly gone up from the previous maximum contribution of PHP 1,760 for a salary of PHP 16,000 and above.
As per the circular issued, "OFW members who have already paid their contributions in advance for the applicable months of April 2019 onwards based on the old contribution schedule are advised to settle underpayments [based on the new schedule]."
Moreover, OFWs who will start contributing to the state pension this April are not required to pay the previous years or months, since SSS does not accept retroactive payments, but only advanced payments up to five years.
SSS member benefits enjoyed by those in the Philippines include lifetime pension and other benefits, such as salary loan, sickness, retirement, maternity, disability, death, and funeral, which are also being received by OFWs in the UAE.
Whether it's a question of practicality or otherwise, having insurance is necessary, not just for OFWs, but for every working Filipino. The government has evaluated the merits of this initiative and only intends to maximize the budget for the future. Perhaps this is the mindset we should all adopt from this point on.
ALSO READ: How to View Your SSS Contributions Online