Paying your parking fees is about to get easier, as the Roads and Transport Authority (RTA) gets ready for the launch of eParking tickets, a new and "paperless" way of issuing and paying for parking fees in Dubai.
ALSO READ: RTA Launches "Digital Coach," a Robot to Train Dubai Drivers
The new system involves upgraded parking metres fitted with interactive touch screens, where motorists can enter vehicle details to acquire eParking tickets. These are similar to mParking tickets (those issued visa text messaging), which means that there would be no need for paper tickets that are usually placed in front of vehicles.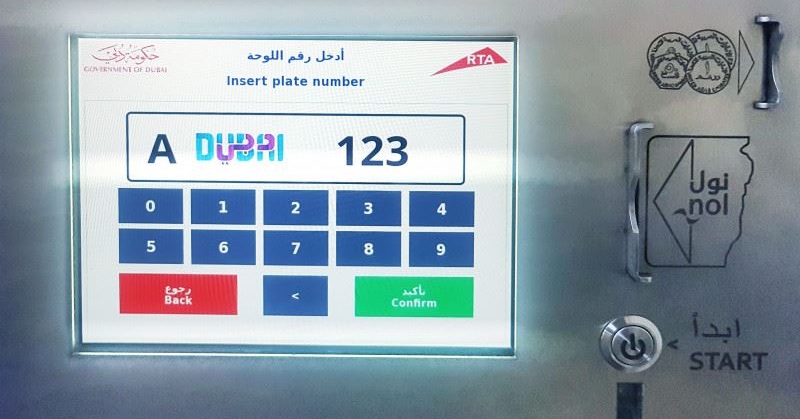 RTA Dubai Prepares for Launch of eParking Tickets
Aside from supporting Dubai's Paperless Strategy, this latest project from RTA goes in line with the emirate's Smart City Initiative, the Dubai Media Office reported.
The project began as a result of public surveys done during the pilot testing of upgraded parking metres in several locations. The RTA found that many customers were seeking a shorter period for entering vehicle details, simply by tapping a nol card.
Notably, the new eParking Ticket system is expected to:
Respond to the growing trend of using technology that enhances issuance of parking tickets;
Eliminate offences that result from improper display of parking tickets;
Enable payment of parking fees for motorbikes; and
Ensure the optimum use of RTA's assets.
Beginning from the first quarter of 2020 until the end of 2022, the new parking metres will be installed over several phases, as part of the Parking Department's "smart" transformation, which goes in line with RTA's strategic goals, "Smart Dubai and People Happiness."
ALSO READ: Pinoy Expat Charged for Making Fake Parking Ticket to Avoid Fees
Indeed, an eParking Ticket system would make the issuance and payment of parking tickets much easier, not to mention more eco-friendly as it eliminates the need for printed paper tickets. In any case, we should always follow proper parking guidelines, anywhere in the UAE.