If you want to eat Mexican food in Dubai, you might want to try Rosa Mexicano inside the Dubai mall. Rosa Mexicano is located at the mall's lower ground level along with other restaurants.
You might want to check out your Entertainer Book as there are 3 coupons available for you to use this in this resto. It's  a good deal since you'll get two main menu items for the price of one!
Restaurant: Rosa Mexicano Restaurant
Location: Lower Ground Level, The Dubai Mall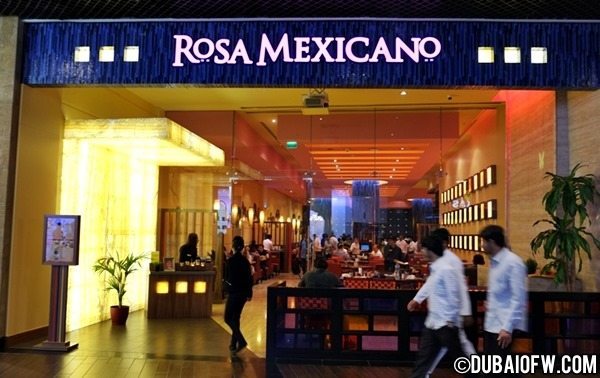 Rosa Mexicano front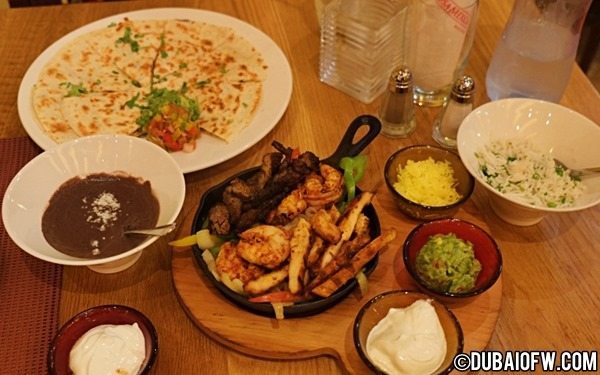 meal on the table
Rosa Mexicano Spacious and Colorful Restaurant
This place has a spacious high-ceiling and festive ambiance which is evident when you go inside. You can see that the colorful and lively decorations that showcase the Mexican set-up.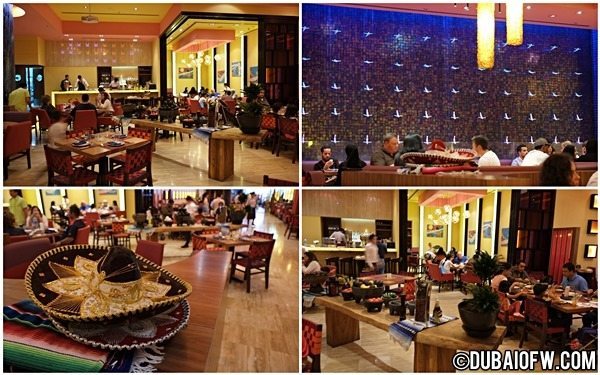 colorful and spacious restaurant inside Dubai mall
We ordered Quesadillas and Fajitas and while waiting for our food to arrive, we had a serving of Tortilla chips with salsa. The friendly Pinoy staff asked us if we wanted another serving of this appetizer, but we politely declined since we might feel full already without eating our main meals!

Black bean mix, tortilla chips with salsa, avocado shake and sidebar for their house guacamole specialty
Rosa Mexicano Food
Rosa Mexicano restaurant offers enough Mexican food choices and you can simply pick from their menu items. We ordered the Mixed Fajitas and Chicken Quesadillas during this meal.
We didn't realize that the servings were plenty that it took us time to finish everything! Below are photos of the food we ordered.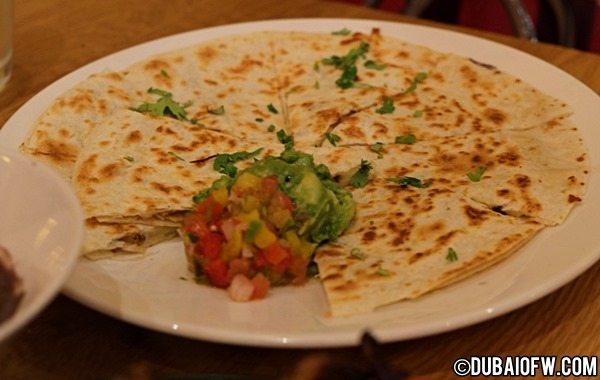 Chicken Quesadillas – 56 AED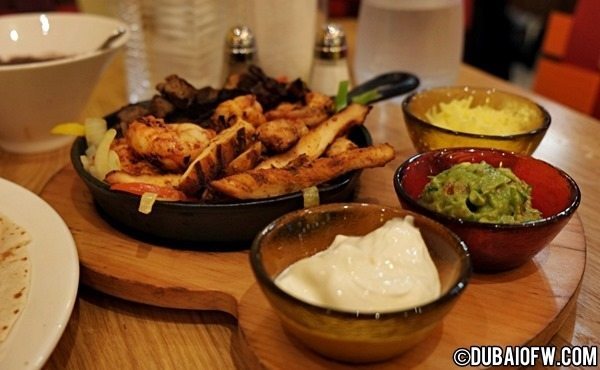 Mixed Chicken, Beef, and Shrimp Fajitas – 99 AED
How to Get There:
Restaurant: Rosa Mexicano Restaurant
Location: The Dubai Mall – Lower Ground Level,
Metro: Take a Metro and stop at the The Dubai Mall station – Red Line
For more details:
The Dubai Mall branch Contact Number: (04) 388 2505
Note: Rosa Mexicano also has a branch in Mirdif City Centre mall
Mirdif City Center branch Contact Number: (04) 285 8988
Website: www.rosamexicano.com
Facebook Page: http://facebook.com/RosaMexicanoArabia