Among the innovations featured at GITEX Technology Week last month was a robot capable of dispensing medicine to customers. Well, this has now truly become a reality, as the fifth "Smart Pharmacy" has been launched by the Dubai Health Authority (DHA), The Gulf Today reported.
As part of its "fully-integrated system" for pharmaceutical transactions, the DHA previously launched two Smart Pharmacies at Rashid Hospital, one in Dubai Hospital, and another in Latifa Hospital. The fifth and latest one was launched at Nadd Al Hamar Primary Healthcare Centre.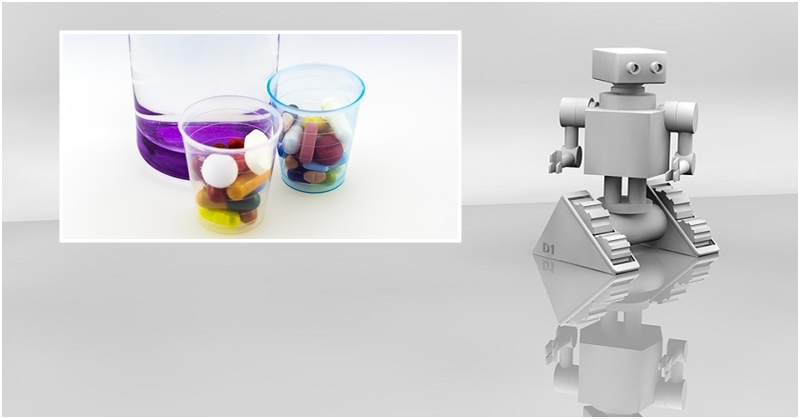 DHA Opens Fifth "Smart Pharmacy" in Dubai
Today, DHA's five smart pharmacies operate using a unified barcoding system, wherein 36 million items have been integrated. Notably, the agency is the first government authority in the Middle East to implement SMART barcoding. This system is capable of tracking, tracing, and recalling medicines — thus eliminating errors and preventing counterfeit products.
Did you know? The DHA's Smart Pharmacies:
Are operated by robots that can store up to 35,000 medicines, prepare 12 prescriptions/minute, and dispense 8,000 medicines/hour;
Reduce waiting time to 2.6 minutes on average, thus providing more time for giving medical instructions at 5.65 minutes on average; and
Are equipped with a SMART cold chain management system that sends text messages and voice alerts if the temperature exceeds limits.
The Director General of the DHA, Humaid Al Qutami, inaugurated the Smart Pharmacy at Nadd Al Hamar Primary Healthcare Centre on Monday. He described the agency's adoption of a fully-integrated system as an "important stride" in the provision of quality health services. He also said that they plan to adopt the system across all hospitals and primary healthcare centres.
Remarkably, DHA's Smart Pharmacy, along with its Dubai Technique for Repairing Mitral Valve, has earned a nomination for the Hamdan bin Mohammed Smart Government Award. Also nominated for the award is the Al Mamzar Park, the first ever "smart park" in the world! You can vote for these programmes at https://vote.dtmc.gov.ae/.