Sofitel Abu Dhabi Corniche (BOOK HERE) is a five-star hotel in Abu Dhabi, the capital of the UAE. As the name suggests, it is situated along the Corniche, offering guests fantastic views of the city skyline as well as the breathtaking Arabian Gulf.
Guests can expect luxury accommodations, fine dining, and exciting city tours during their stay at Sofitel Abu Dhabi Corniche. From strolling along the seafront to relaxing in the swimming pool and spa, "life is magnifique in Abu Dhabi," according to the hotel website!
Book a Stay at Sofitel Abu Dhabi Corniche Here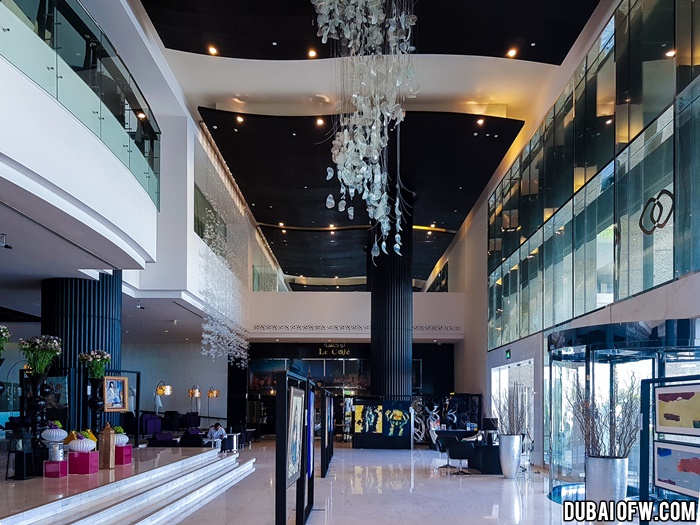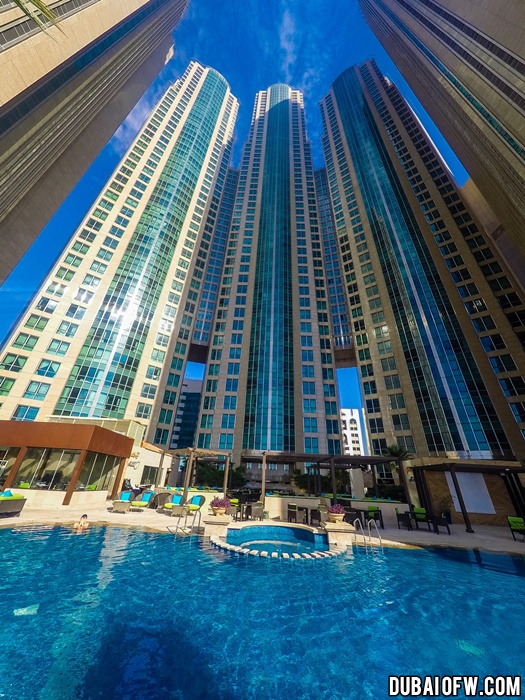 Staycation at Hotel Sofitel Abu Dhabi Corniche
One of the exciting things you can do here is relax and enjoy the French hospitality. I remember us enjoying our time at their pool area. The hotel also features plenty of activities for its guest especially if you want to tour famous attractions like Sheikh Zayed Grand Mosque or visit Yas Island.
Book a Stay at Sofitel Abu Dhabi Corniche Here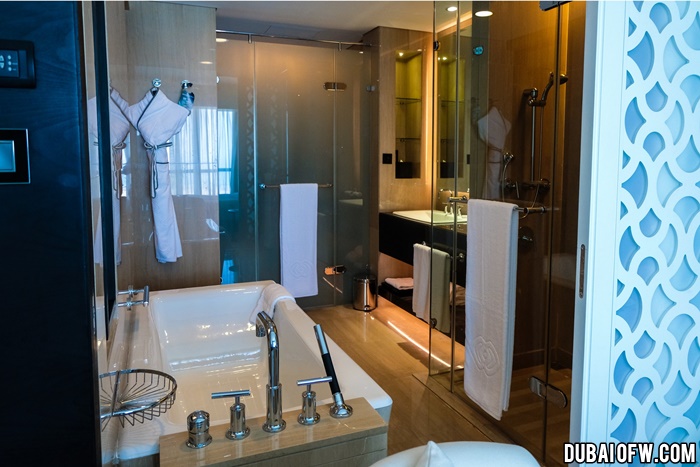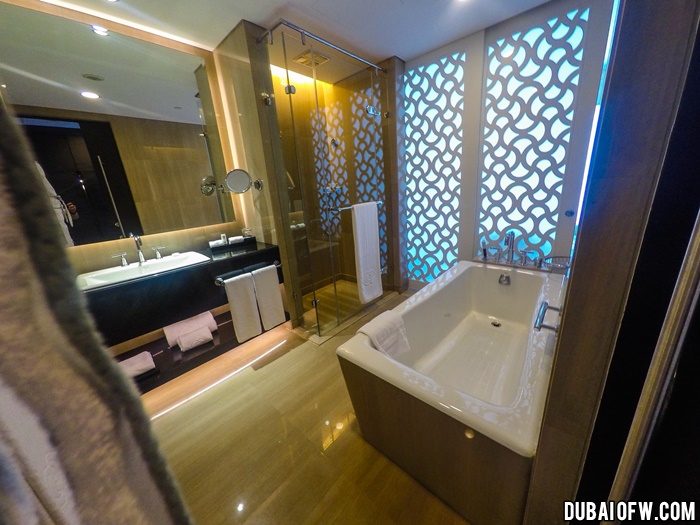 Facilities
The hotel offers the following facilities:
Rooms and suites
Restaurants and bars
Meetings and events spaces
Spa and fitness centres
Accommodations include the Superior Room, which comes with a King-size bed, LCD TV, free high-speed Internet and WiFi, a deep-soak bath tub, and walk-in rain shower! Meanwhile, the Imperial Suite offers all these and more, while looking out to a gorgeous sea view!
Book a Stay at Sofitel Abu Dhabi Corniche Here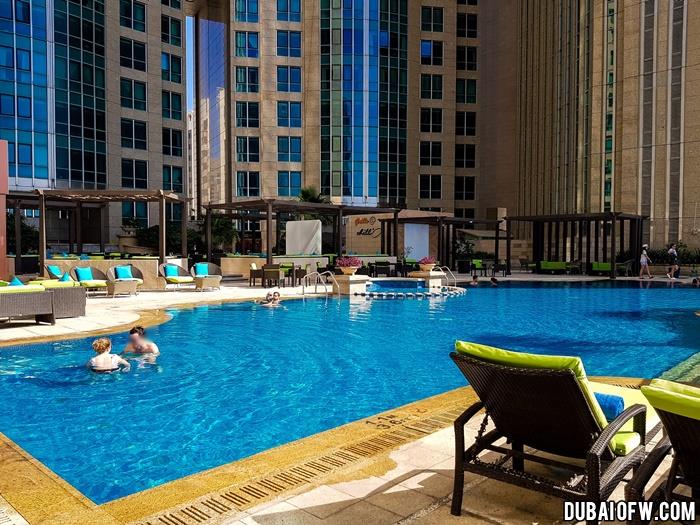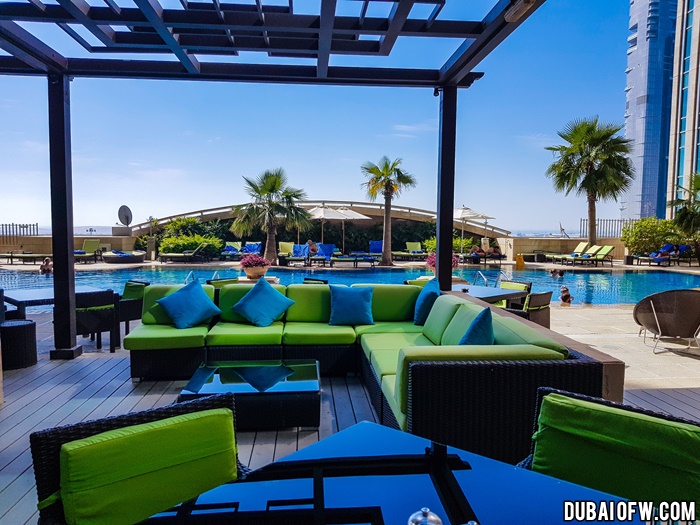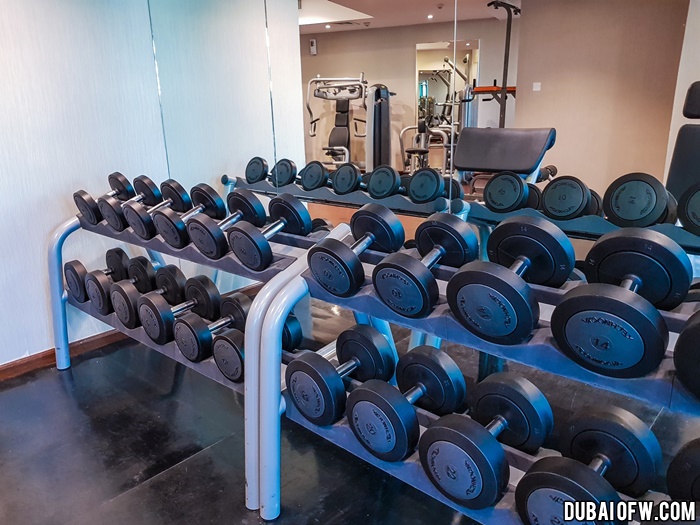 Highlights
Guests at Sofitel Abu Dhabi Corniche guests can look forward to:
A luxury staycation. Featuring a combination of French and Middle Eastern styles, the hotel offers both elegance and comfort in every room and suite.
A variety of dining options. The hotel includes not just one, but several restaurants, cafes, and bars: French Bakery Corner; Le Café Lobby Lounge; Corniche All Day Dining (which serves French, Arabic, and International dishes); Parmigiana (an Italian restarant); Saray Al Basha (which offers Lebanese cuisine); Grills @ Chill'O (a poolside restaurant); Jazz & Fizz Bar; and Icon VIP (a lounge bar). Each one offers a unique and delightful experience! Of course, guests can always opt for a more private, in-room dining as well.
Memorable events. The hotel features spaces for meetings, corporate events, and special occasions (e.g. birthdays, weddings) — all of which can be handled by the hotel's team of expert planners.
Fun city tours. The hotel provides complimentary shuttles to some of Abu Dhabi's most popular sites and attractions.
Book a Stay at Sofitel Abu Dhabi Corniche Here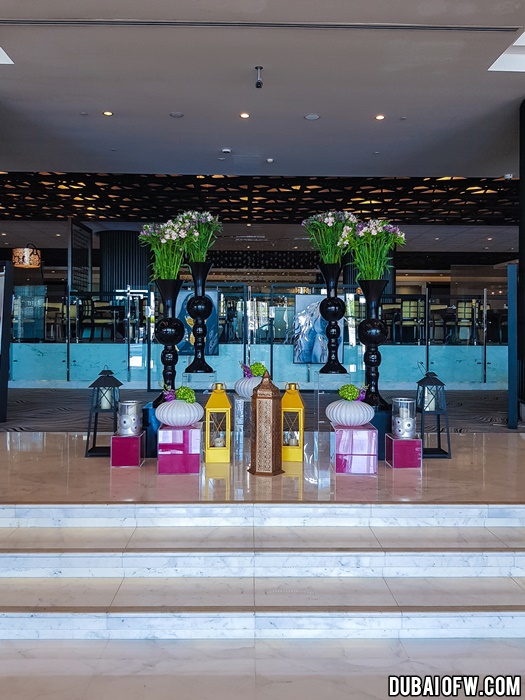 Another thing we did during the evening is head out and walked to the Corniche area for a relaxing stroll. It was a good way to do that as we digested our sumptuous dinner in their restaurant. You might want to do it as well as you explore the nearby park.
Book a Stay at Sofitel Abu Dhabi Corniche Here
Nearby Attractions
Guests staying at Sofitel Abu Dhabi Corniche can easily go to:
Saadiyat Beach
Yas Waterworld
Video: Sofitel Abu Dhabi Corniche Staycation
Here's a video clip preview of what you can expect when you stay in Sofitel Abu Dhabi Corniche:
If you are planning a trip to Abu Dhabi anytime soon, consider checking into Sofitel Abu Dhabi Corniche for a relaxing and luxurious experience! In addition, here's a list of things to do in Abu Dhabi that you should definitely try during your stay!
Contact Information
Hotel: Sofitel Abu Dhabi Corniche – BOOK HERE
Type: 5-star hotel
Address: Capital Plaza Complex, Corniche Road East, Abu Dhabi, UAE
Telephone: +971 2 813 7777
Website: https://www.sofitelabudhabicorniche.com/
Google Map Location
In case you are driving towards this hotel, below is a map guide to help you get to Sofitel Abu Dhabi Corniche: