The United Arab Emirates government has announced new UAE visa policies. Here we list some important points that you should know as an expat especially with these major changes.
His Highness Sheikh Mohammed bin Rashid Al Maktoum, Vice President and Prime Minister of the UAE and Ruler of Dubai, headed the amendments on visa and job rules which have are positive and would make expat life in the UAE much better.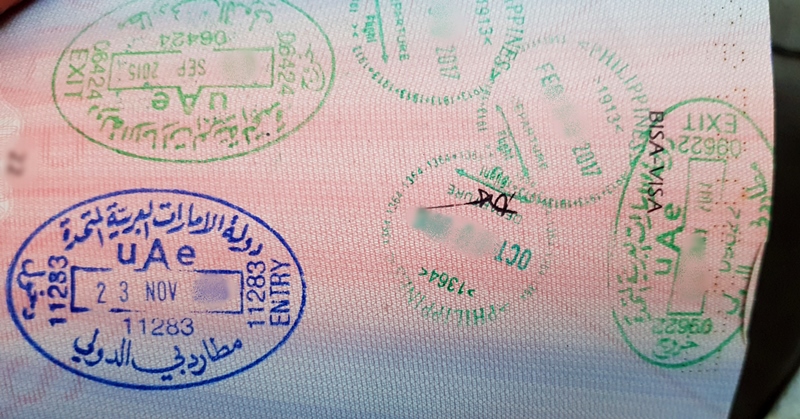 New UAE Visa Policies Announced
So as an expat in the UAE, you might wonder what these changes are. Here are things you should know and how it will affect you
Here are things you need to know about the revised visa policies:
1. NO more 3000 AED bank guarantee for recruiting workers. It is now replaced with a 60 AED low-cost insurance scheme per worker and is valid for one year. This allows businesses to recover approximately 14 Billion AED.
2. University students whose visas are sponsored by parents can get a visa extension valid for 2 years after finishing studies.
3. Transit passengers in the UAE will get FREE entry for the first 48 hours with the option to extend for up to 96 hours for a fee of 50 AED.
4. Job-seekers overstaying in UAE can now get a 6-month visa. This enhances the UAE's position as a land of opportunity, a destination for talents and professionals.
5. Those who have entered the UAE illegally will have a chance to leave voluntarily leave without a 'no entry' stamp for 2 years, if they present a valid return ticket.
6. No need to leave and re-enter the country if you need adjust or renew your visa. You can do it while in the UAE (for a fee).
Under these reforms, there will be significant changes in the visa facilitation procedures for visitors, residents, families, workers, and even overstaying expats.
In a cabinet meeting today we approved reforms including replacing the bank guarantee system for private sector employees, with a low-cost insurance scheme. This will release AED 14 billion back to the private sector companies and will further lower the cost of doing business . pic.twitter.com/4BYNzldJ0S

— HH Sheikh Mohammed (@HHShkMohd) June 13, 2018
Video on UAE Visa Policies