Are you craving for some good-ole Asian street food, such as noodles, fried rice, soup, and dumplings? Head to Wox, a casual dining restaurant in Hyatt Place Dubai/Jumeirah, a trendy hotel near La Mer, Dubai Museum, Jumeirah Beach Park, and other famous attractions.
Wox serves popular dishes originating from all over Asia, including Hong Kong, Indonesia, Malaysia, Singapore, Thailand, and Vietnam. Unlike most restaurants, it features an "open kitchen" layout, allowing guests to watch as expert chefs cook up mouth-watering recipes!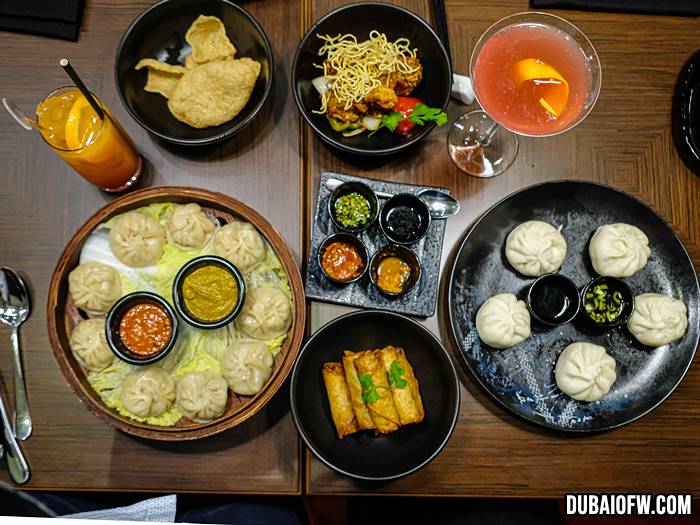 Affordable Asian Cooking at Wox Restaurant
As mentioned earlier, Wox features an open layout that enables guests to watch their food being prepared. Be amazed as the restaurant chef fires up his wok (a bowl-shaped frying pan) and create flavourful dishes, right in front of your eyes! Be sure to watch out for those flames, though!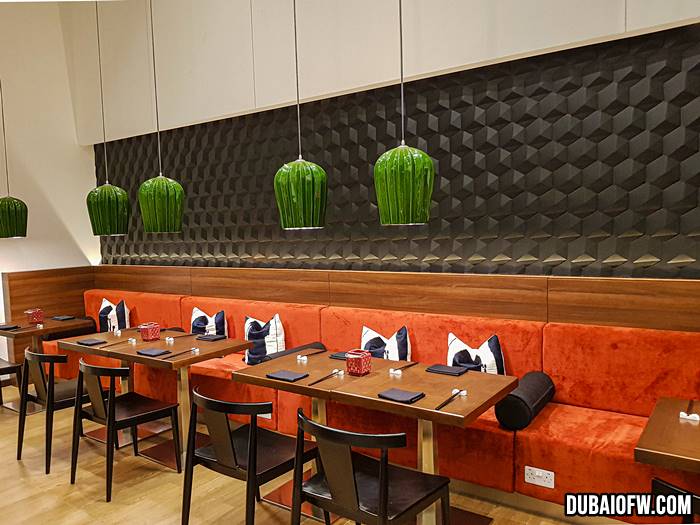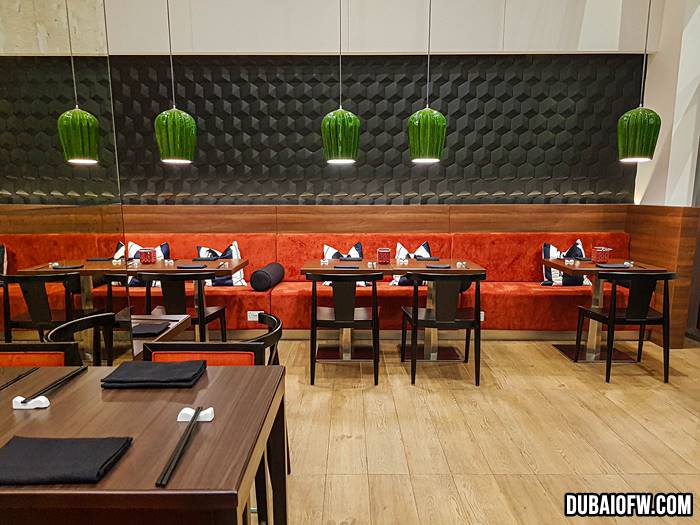 Aside from the interactive kitchen design, the restaurant also features a gluten-free menu, meal options for vegetarians, and Wi-Fi connection for all diners.
As for the food, let's dig right in, shall we? The restaurant serves great appetizers: Crispy Spring Rolls (seafood or vegetable), Salt & Pepper Stir-Fried Squid, and Wok-Fried Shrimp with Tamarind Sauce, to name a few. Throw in some Wontons (Chinese dumplings), Fish Balls, Prawn Crackers, and Kimchi (a popular Korean side dish), and we're ready for the next round!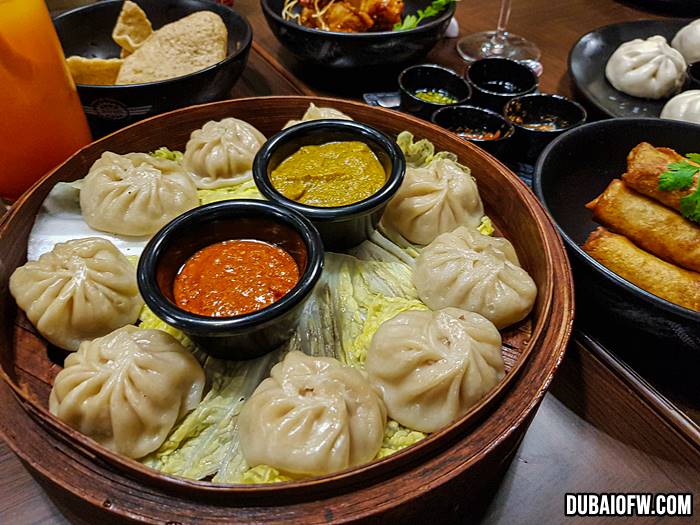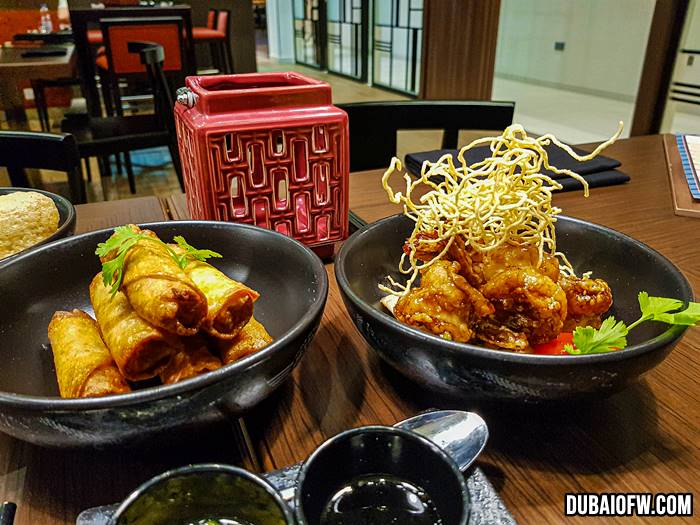 How about a hearty bowl of soup? Wox offers Tom Yam Kung, a hot and sour soup that originates from Thailand, as well as Pho, a Vietnamese soup that includes rice noodles, herbs, and meat or chicken. Of course, you shouldn't miss the Wonton Chicken Noodle Soup, a Cantonese dish consisting of wonton dumplings and leafy veggies in a hot broth.
For the main course, the Pad Thai (a stir-fried rice noodle dish with shrimp, chicken, or tofu, scrambled egg, peanuts, and bean sprouts) is a popular choice, along with Udon Noodles, which puts together Japanese udon noodle soup with beef and chili peanut sauce. Yum!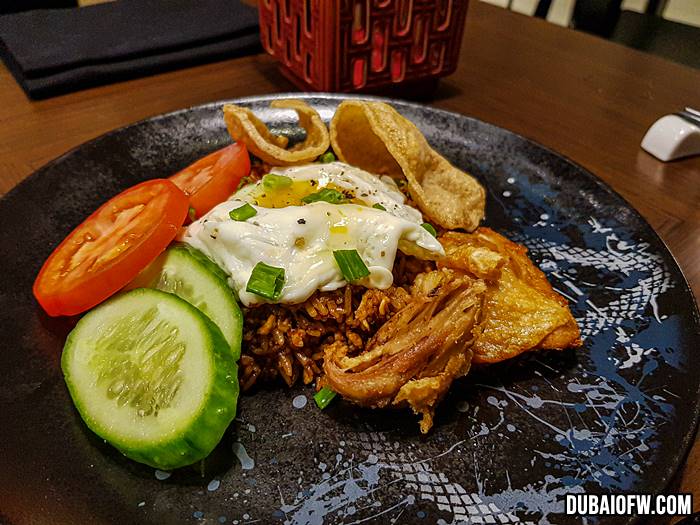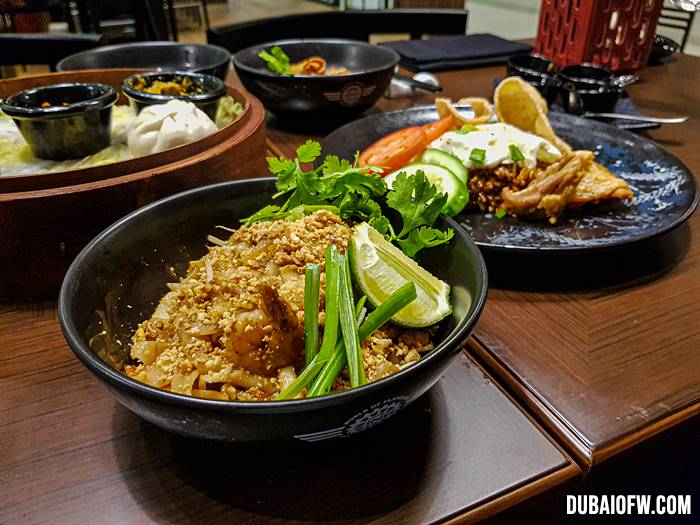 If you're a rice lover (who isn't?!), try the Seafood Fried Rice with Bean Sprouts, Crispy Chicken Fried Rice, or Beef Fried Rice. Indeed, whatever the combination of fried rice, noodles (udon, rice noodles, egg noodles), meat, or vegetables — you'll find it here at Wox!
Just when you think your tummy is full… there's always room for dessert! The dessert menu at Wox showcases these Asian favourites: Coconut Ice Cream, Sago Banana with Coconut Milk, Sticky Rice with Mango and Coconut Cream…. Need we say more?!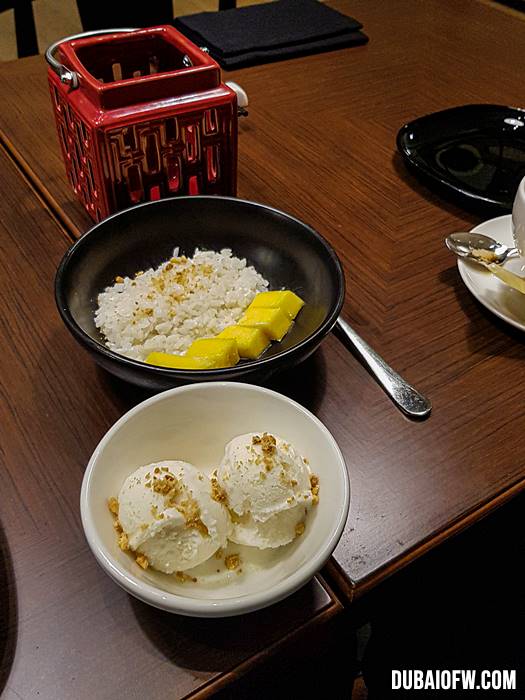 Opening Hours and Prices
Wox is open every day of the week, from 12:30 pm to 11:00 pm. A meal good for two would cost around AED 215, on average.
From time to time, the restaurant holds special events. On 24th January 2020, for instance, there will be a Cooking Class from 4:00 pm to 6:00 pm. The price is just AED 60 per person, inclusive of meals. Cool!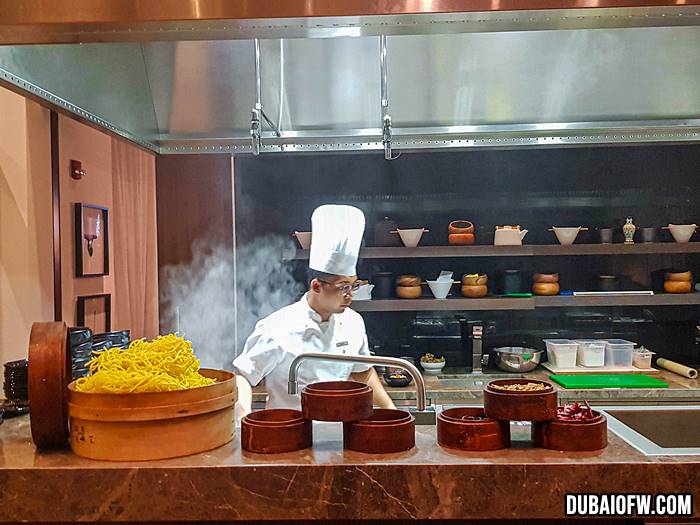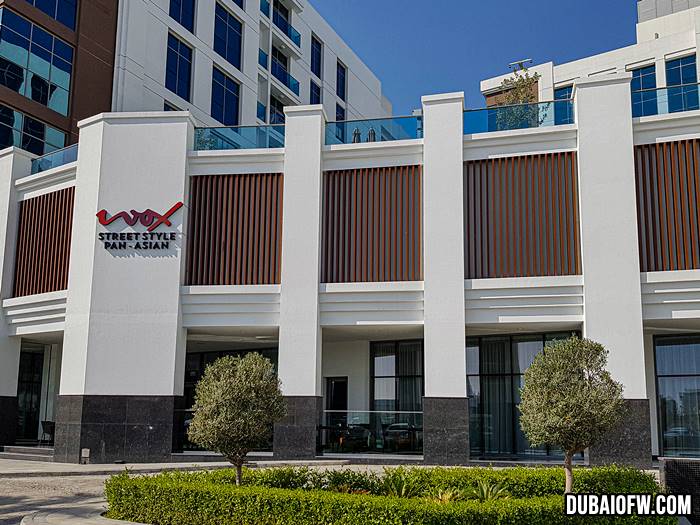 Video: Wox Restaurant in Hyatt Place Dubai/Jumeirah
Check out this tantalizing video of a noodle dish being prepared at Wox, shared on Youtube by Hyatt Place Dubai Hotels:
If you and your friends are looking for "a taste of Asia" all in one place, be sure to include Wox restaurant in your itinerary! In the meantime, here's a list of exciting things to do in Dubai, as you explore the emirate's amazing sights, sounds, and (diverse) culture!
Contact Information – Wox Restaurant
Address: Ground Floor, Hyatt Place Dubai/Jumeirah, Al Mina Road, P.O. Box 31075, Dubai, United Arab Emirates
Telephone: +971 4 526 9119
Website: https://www.hyattrestaurants.com/en/dining/uae/dubai/asian-restaurant-in-al-mina-wox-jumeirah
Google Map: