Have you ever dreamed of traveling to the United Kingdom? Do you wish to see the Tower of London, ride the London Eye, or visit the Buckingham Palace? If you answered "yes" to these questions, then read on to learn how you can get a UK tourist visa!
Getting a UK tourist visa while residing in the UAE is pretty much straightforward. It involves preparing the necessary documents, scheduling an appointment, and visiting a visa application center. Here is a step-by-step guide to processing your tourist visa for the UK.
Related Post: How to Apply for a United States Tourist Visa in Dubai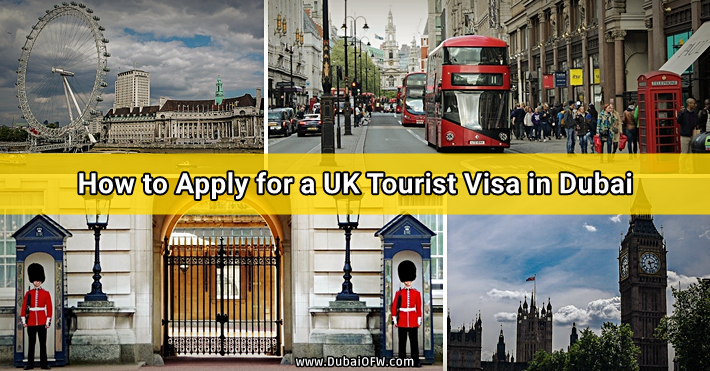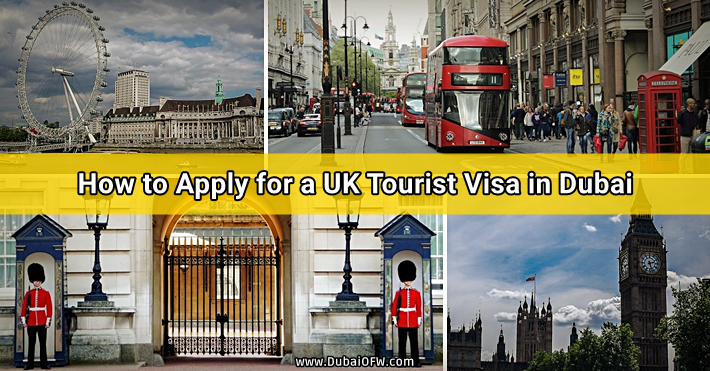 Guide to Processing a UK Tourist Visa in Dubai
Step #1
Visit the UK government site for visa and immigration to learn about the requirements and setting a visa application appointment. You may also check out the website of VFS Global, the official partner of UK visas and immigration.
Required Documents for Processing
The major documents you need to prepare typically include:
Passport
Residence visa
Flight details (if any)
Hotel booking (if any)
NOTE: Bring additional documents that you may be asked to produce during your visa appointment. These include your job contract, educational certificates, bank statements, and marriage certificate.
Fill up the UK tourist visa application form online. You will need to register an account with VFS Global and pay online as well. Review your information, then save and print your application form.
Step #2
Book an appointment with any of the visa application centers in the UAE. You can do this by clicking "Book an Appointment" through your VFS Global account. Walk-in applicants will not be accommodated, since all visa applicants are required to schedule an appointment.
Step #3
Be sure to arrive at least 15 minutes early on the day of your appointment. Don't forget to bring your application form, passport, residence visa, and other important documents.
Once you arrive at the application center, you will receive a number. Wait until your number is called before submitting your application to a VFS employee.
Step #4
Proceed to the biometric collection room, where you will undergo a digital finger scan (all fingers) and have your photograph taken. Make sure that your fingers are free from any cuts, markings, or decoration (e.g. henna). Before having your photo taken, remove tinted specs, sunglasses, and head covering (unless you are wearing one for medical or religious reasons).
Afterwards, you will be given a receipt with a reference number. Keep this safe as you will need it to collect your documents later on.
Step #5
Decide how you would prefer to receive your documents. You can either collect them personally at the visa application center or have them delivered via post. You can also opt for an SMS service, which will inform you about the status of your application.
Additional Reminders:
It is recommended that you apply for a UK tourist visa as early as 90 days before your scheduled date of travel.
Ensure that all your documents are ready before the date of your appointment.
Bring original documents, as application centers are stringent in checking their authenticity.
As long as you have the necessary requirements, applying for a UK tourist visa in the UAE is easy and convenient. Once you receive that visa stamp on your passport, you're all set to travel and see the sights of the United Kingdom!