Please stay safe to all drivers. Today – May 3, 2021, a total of 34 vehicles collided along Emirates Road, the road from Dubai to Sharjah. A report from Dubai Police mentions that the accidents occurred after Al-Qabra Bridge heading to Sharjah.
Also Read: 12 Tips: How to Drive During Foggy Conditions in UAE
The cause of the collisions were due to the bad weather as the UAE has been facing dust storms during the day. 4 were reported to have severe injuries, 2 had minor injuries.
Drivers are advised to practice caution and to have safe distance between vehicles, avoid changing lanes unless necessary and avoid overtaking vehicles especially during unstable weather conditions.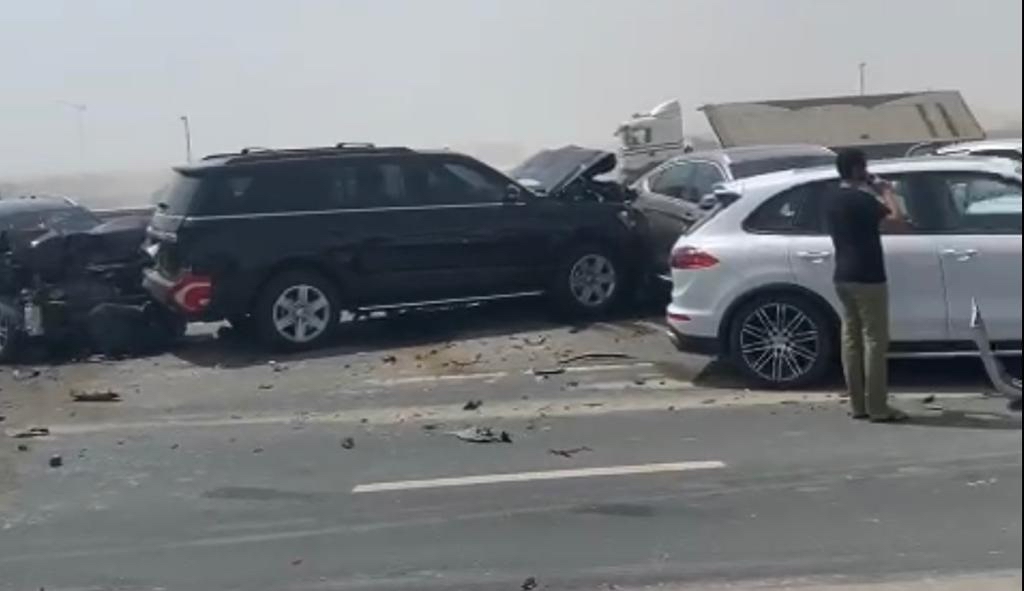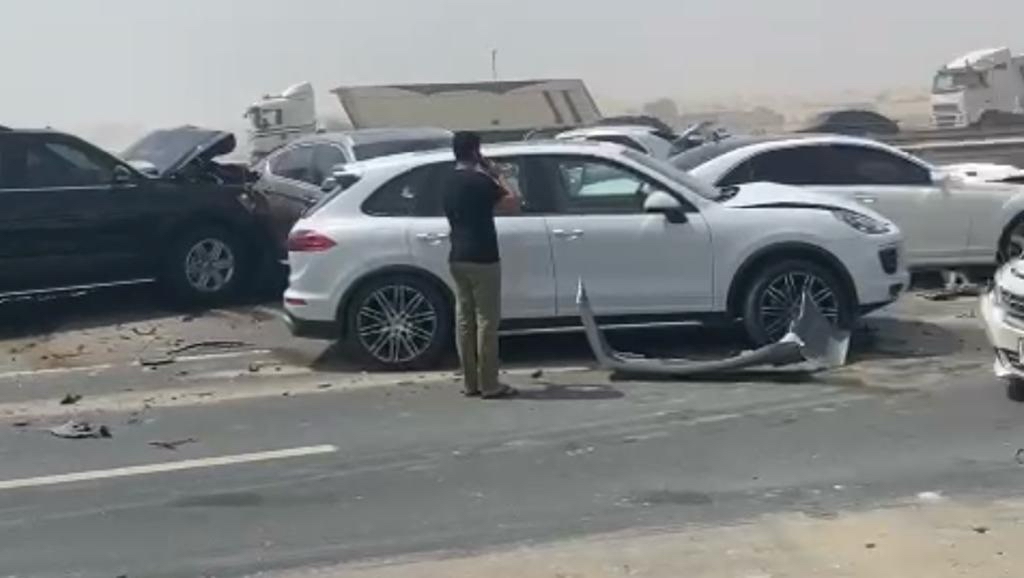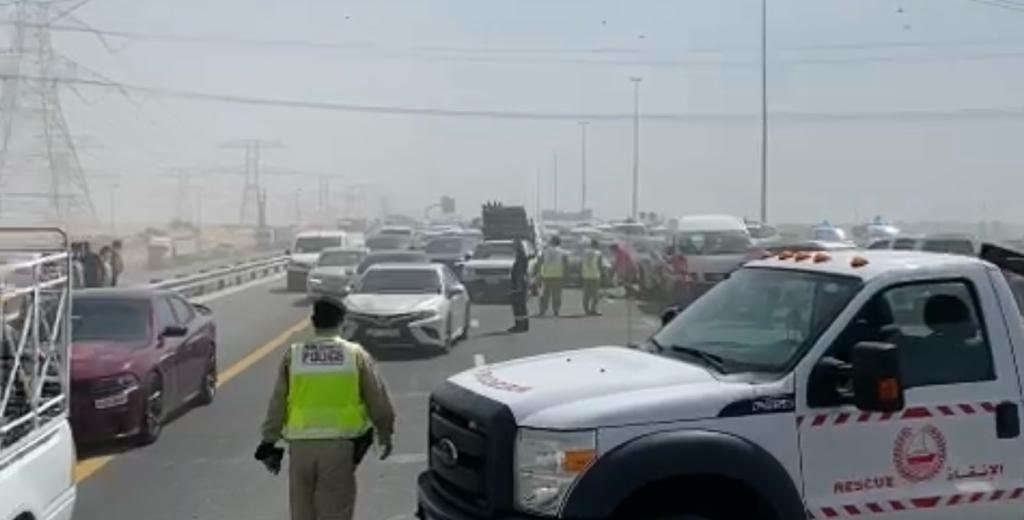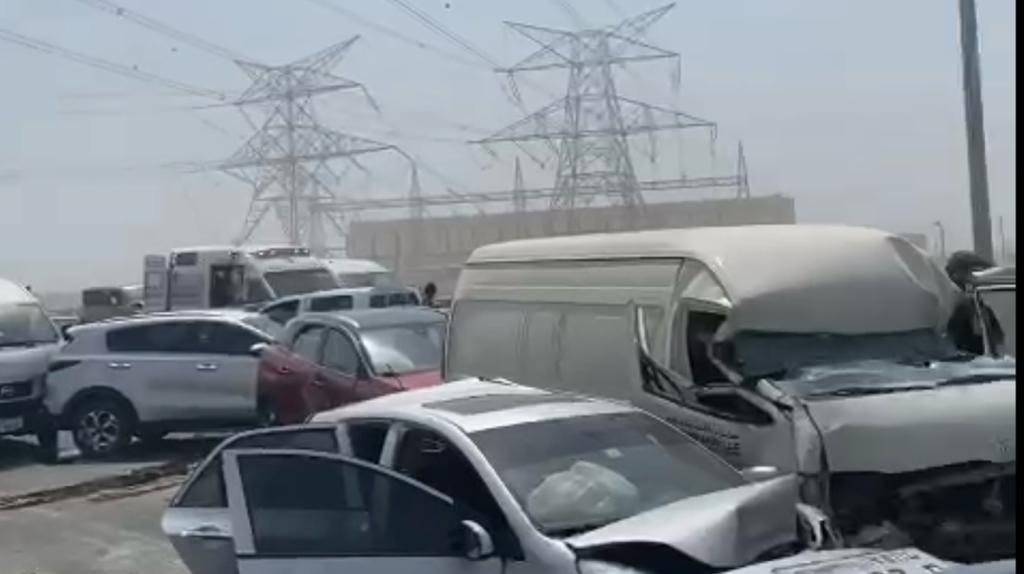 Report Translation:
34 vehicles collided on Emirates Street heading from Dubai to Sharjah
A crash between 34 vehicles occurred on Emirates Street after Al-Qabra Bridge heading to Sharjah, resulting in 4 severe injuries, moderate injuries, two minor injuries and a traffic stop.
Commander Saif Mahir Al-Mazroui, Director General Traffic Administration, said a report received from the Department of Command and Control, reports a crash between several vehicles on Emirates Street after Al-Qadra bridge heading to Sharjah, due to low horizontal vision, and driver s' lack of commitment By leaving a safety distance, for a collision that resulted in a series of collisions between other vehicles, and 34 vehicles are damaged
The Brigadier Al-Mazroui appealed to drivers to be cautious and cautious while driving in bad weather, wind speeds, and compliance with security and safety rules, stressing the need to reduce speeds in these circumstances due to unclear vision.
He emphasized the importance of reducing speed and leaving sufficient distance between vehicles more than normal distance, not bypassing other vehicles, avoiding standing in the middle of the road in case of a minor accident, and avoiding changing paths unless necessary while committing to the functional signs now Turn, as well as parking off the road campus in case of insufficient visibility and safely using the four signs to alert vehicles coming from behind, as well as not using high lights that impede visibility for other drivers, not using danger lights while driving, and not Busy without the road, using glass wipers, getting rid of steam that accumulates on window glass inside the vehicle, and cautious of road surprises being a big role in accidents.
#أخبار | تصادم ٣٤ مركبة على شارع الإمارات بالاتجاه من دبي إلى الشارقة

التفاصيل:https://t.co/RAFOiJ6zSy#أمنكم_سعادتنا#الجميع_مسؤول#نتواصل_نحمي_نبتكر_ونبني pic.twitter.com/Fwa7MHouW9

— Dubai Policeشرطة دبي (@DubaiPoliceHQ) May 3, 2021