Fitness buffs and bodybuilding enthusiasts who are wondering how to compare whey protein price in Dubai and where to buy cheap and effective gym supplements, we have compiled this list of protein shops online where you can easily order for your nutrition and sports supplements stash.
We will also share some tips on how you can maximize theses protein stores as you search for Dubai supplements online and onsite.
First off, I regularly go to the gym. Since I don't have much time to spend by going to different retreats, I use the little free time that I have by exercising. Fitness in Dubai seems to be a common activity given that many people tend to stay indoors especially during the hot summer months.
I'm already hitting the gym and watching my diet. Now I have started to buy whey protein supplements in Dubai. The nutrients I'm getting in my daily food intake is not enough so getting more protein is crucial for me to achieve better results.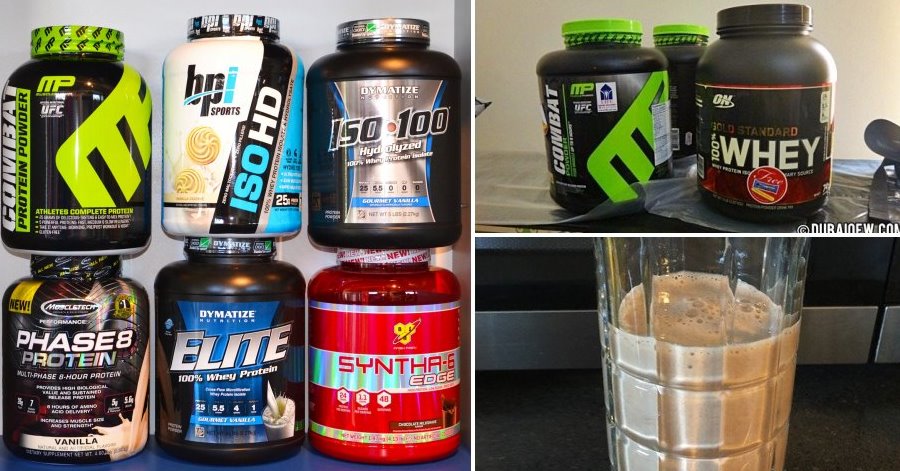 Best Fitness Nutrition Shops to buy Gym Supplements and Protein Powders in Dubai, UAE
I've been hitting the gym lately as I want to tone my body. But even after how many attempts at exercising, I have still not gained enough mass as I wanted. After browsing through fitness resources and going over fitness supplements online, I realized I need to adjust my diet and create a nutrition plan aligned to my health and fitness goals. One of the products I'm investing on is a good Whey Protein Supplement. I've been looking for protein powders in Dubai to help to my overall diet.
Here are a list of shops to buy Protein and Sports Supplements in Dubai that I recommend:
1. Sporter
Sporter.com is a reliable online retailer where you can order various fitness and nutrition items. I have bought quite a few items from this shop where sell items that range from bodybuilding to vitamins to mass gainers to pre-workout supplements and even weight-loss supplements.
I like the interface of sporter because you can easily find and sort the products according to categories. You ca even sort according to protein supplements. They have a variety of vegan snacks and vegan protein powder options too.
Tip: For those who are looking for better prices, you may check their 'deals' or sale items so you can snag a deal. But please also check the expiry date of some items to make sure you can consume the supplement according to your own time.
2. Amazon.ae
Who doesn't know Amazon? Amazon.ae has acquired the Dubai-based shopping site (souq.com) a few years ago. This online shop offers many products and they also have products like dietary supplements and sports nutrition in Dubai. You can browse through the collection of gym supplements dubai and muscle supplements for bodybuilding.
3. GNC (General Nutrition Centers)
While the shop may look like it dedicates itself to muscle fitness fans, GNC actually has many product supplements available for dieting, burning fat, vitamin supplements, etc. You can mostly find GNC retail outlets inside malls.
4. Lifestyle Nutrition
Another nutrition shop you can find in most malls, Lifestyle Nutrition has a wide range of products. They have a variety of whey protein powders so you can compare protein price in dubai, or check energy supplements, endurance supplements, or pre-workout drinks. Their shops are really packed with leading brands for muscle-building and weight management.
5. Life Pharmacy
Life Pharmacy is a popular place to buy low-priced protein supplements in Dubai. They are one of the biggest pharmacy chains in the UAE and they have plenty of stock items where they regularly offer discounts. This is where I go whenever I need to buy fat-burners, BCAA, and other supplements as they assure that they have the cheapest prices in the emirate.
TIP: They often conduct promotions where you can get vouchers for your purchases. You can also get some freebies like a tumbler or protein bar snacks when you purchase bulk items.
Whey Protein in Malls in Dubai vs Online Stores vs Other Shops
About two months ago, I bought Combat Powder by MusclePharm in one of the Sports Nutrition shops in Deira City Center (Lifestyle Nutrition). I paid about 250 Dirhams for 4-lbs of whey protein and other pre-workout formulas.
However, When I visited Life Pharmacy in Bur Dubai, I found out it's much cheaper there! Good thing I only paid the higher price inside the mall only once. The Combat Powder by was only 195 Dirhams in Life Pharmacy!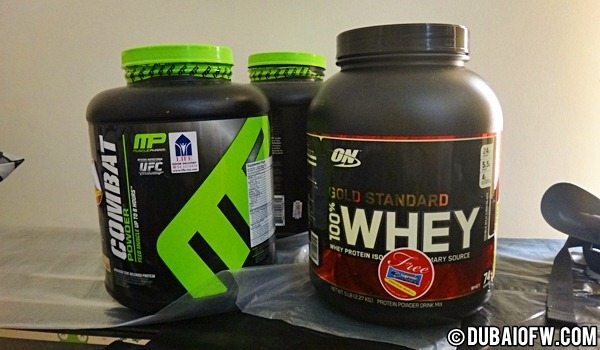 Combat Powder by MusclePharm in Dubai
Optimum Nutrition Gold Standard 100% Whey Protein Price in Dubai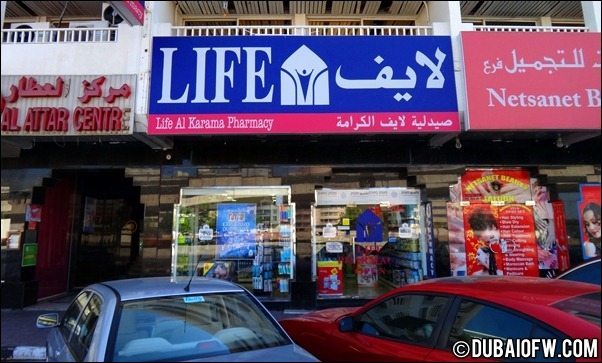 Life Pharmacy in Al Karama
There's plenty of Life Pharmacy branches in Dubai
Cheaper to Buy Whey Powder in Dubai Pharmacies
So if you're planning to buy some cheap whey protein supplements in Dubai, I suggest you go to pharmacies outside the malls as they charge cheaper rates. To think the sports supplements in these malls already have discounts.
I transitioned to a 100% Whey Protein by Optimum Nutrition Gold Standard and only paid 199 Dirhams for a 5 lbs container. It was on sale and I even got a free shaker bottle for it. Dubai protein shakes, here we come.
By the way, I was not paid by Life Pharmacy to promote their products. I thought I'd share useful tips about health and fitness in Dubai. This is really one money-saving option especially now that this is going to be a regular purchase for me.