When asked to pay a fine for breaking a traffic rule, the obvious reaction would be to settle it as soon as possible. But what if you are issued a fine for something that you are certain you didn't commit? Is it possible to contest or dispute a traffic fine in Dubai? The answer is yes, you can!
ALSO READ: How to Pay your Dubai Traffic Fines Online
As long as you are sure that you didn't break any rules, you can bring up your case to the authorities. If you are able to prove your case, the fine would be waived in just a few days. In this article, we present different ways on how you can dispute a traffic fine in Dubai.

Guide to Contest / Dispute a Traffic Fine in Dubai
Before anything else, here is a quick overview of the dispute process. First of all, you need to gather proof regarding your case. This could come in the form of a photograph or a witness, which would prove that you didn't break any traffic rules. Then, you can present your case.
Once you have filed a complaint and presented proof, a special committee shall review you case. This committee includes a fines officer, two traffic control officers, a deputy general at the traffic department, a representative from Legal Affairs, and a representative from the Dubai Police Financial Supervisory General Headquarters.
During the review, you may be asked to visit the police station. Be sure to bring your driving license, car registration, and money for the fine (in case your report is denied and you still need to pay it). If the committee decides that your case is valid, your traffic fine will be cancelled.

Options for Disputing a Traffic Fine
You can file a complaint or bring up your case by going online, using a smart app, or by reporting directly to the authorities.
# 1 – Going Online
Visit the Dubai Police website to inquire about your traffic fines and black points, or to make payments. You may also go the Roads and Transport Authority (RTA) website for the same purpose.
Another online website that you could visit regarding traffic fines is the Emirates Vehicle Gate (EVG).
#2 – Using a Smart App
If you are pressed for time and always on the go, then you can use a smart application instead. Download the Dubai Police App or RTA Dubai App, and search for the "contest a fine" option.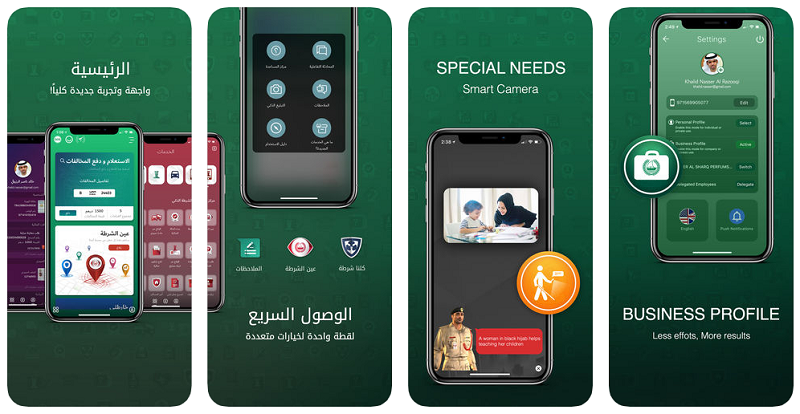 #3 – Reporting Directly
Going online or using a smart app may be more convenient, but reporting directly to the nearest Police Station, or even to the General Directorate of Traffic Headquarters, is a wise idea. Here, officers can personally attend to your case and give you the help or assistance you need.
As the above options show, there are different ways for you to contest or dispute a traffic fine in Dubai. Of course, make sure that you have proof regarding your case before filing a complaint. Moreover, don't forget to abide by the RTA's Traffic Rules whenever you are on the road!