Searching for a new place to hang out and enjoy the amazing sights of Dubai? Check out Hi Five Restaurant & Lounge at Holiday Inn Express, a modern hotel located near the Mall of the Emirates, Ski Dubai, Wild Wadi Waterpark, and other exciting destinations.
Situated in the heart of Dubai Media City, the restaurant is a place where guests can gaze upon breathtaking views of The Palm and the Arabian Gulf — all while enjoying a drink or two, an eclectic international menu, weekday happy hours, and live music on weekends!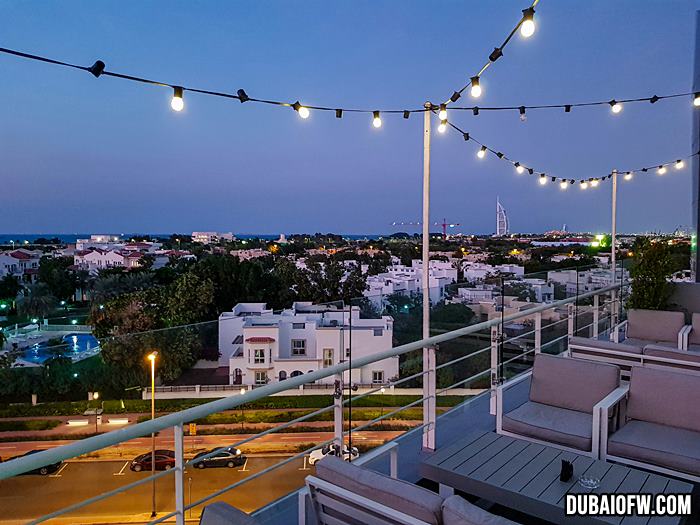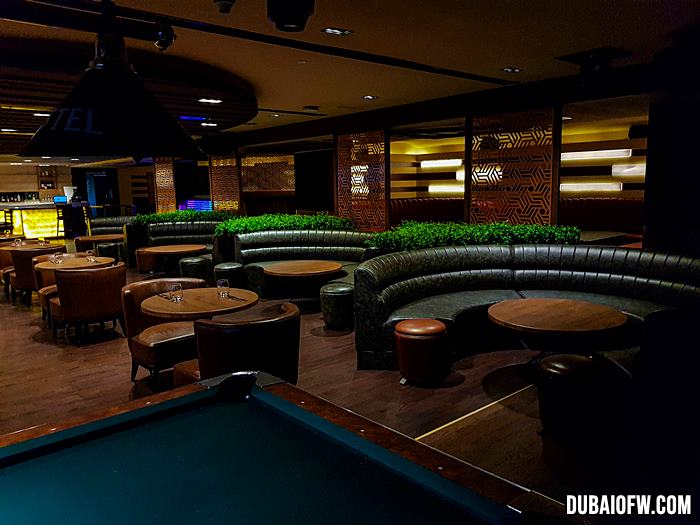 Sit Back, Take a Sip, and Enjoy the View at Hi Five DXB
Hi Five Restaurant & Lounge sprawls over a 7000-square metre space, with a formal dining area and a couple of terraces, as well as a dedicated bar and lounge. The soft leather and wood accent furnishings lead to a cozy and relaxed atmosphere, anytime of the day (or night).
The restaurant serves international cuisine, dishing out recipes from all over the world while adding a "Hi Five twist." There are dishes hailing from Europe, Asia, and the Middle East, alongside an array of fruit juices, soft drinks, mocktails, and alcoholic beverages.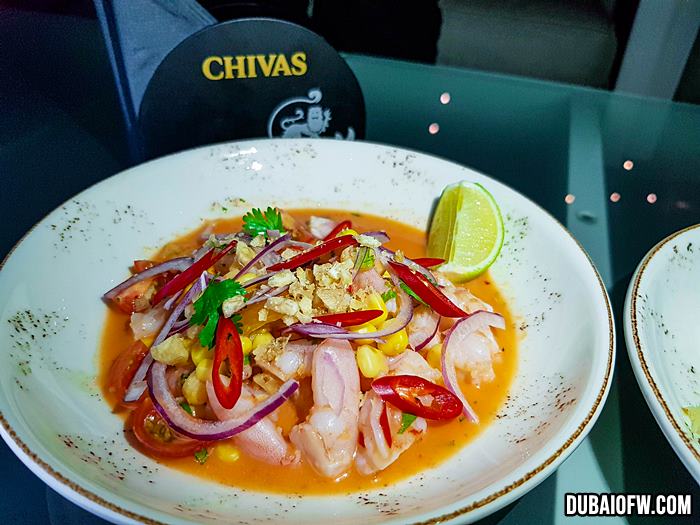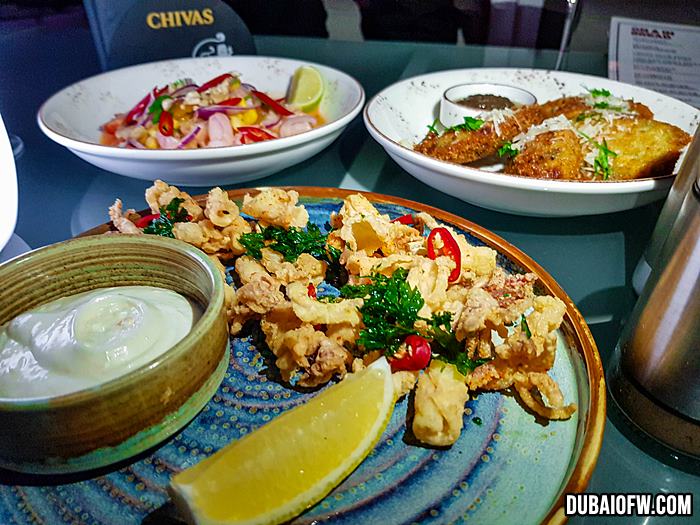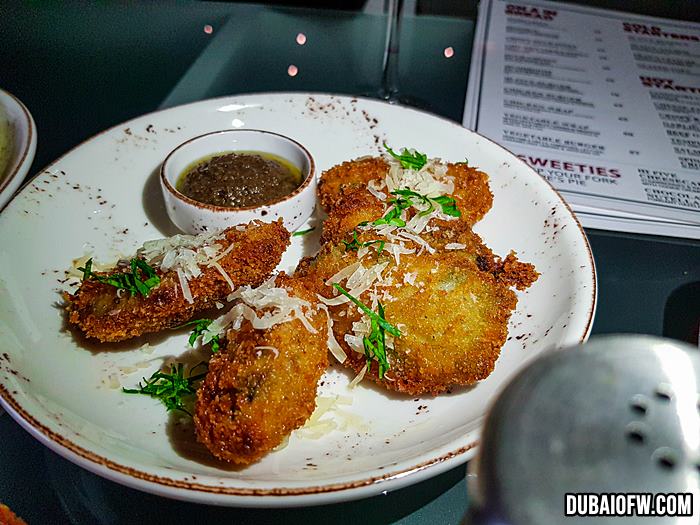 To begin with, guests can try out some "cold starters," like Hi Five Hummus (on grilled flat bread), Glazed Tofu, or Prawn Ceviche. Likewise, the "hot starters" menu comprised of Tandoori Chicken Wings, Cheese Fatayer, and Salmon Crab Cakes (among others) are worth a try, too!
Health conscious diners may opt for the Hi Five Caesar Salad, Hi Five Power Salad (with quinoa, kale, and avocado), or the Burrata and Tomato. The pasta offerings of Spaghetti Bolognese, Spaghetti Carbonara, and Spaghetti Con Gamberi (prawns) look delicious as well!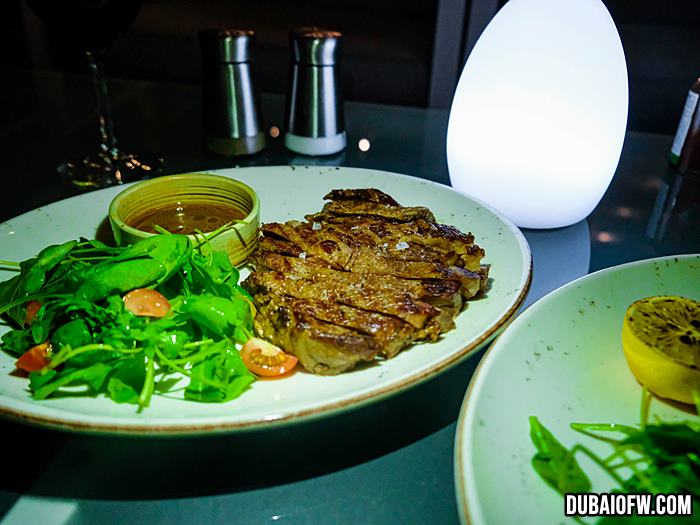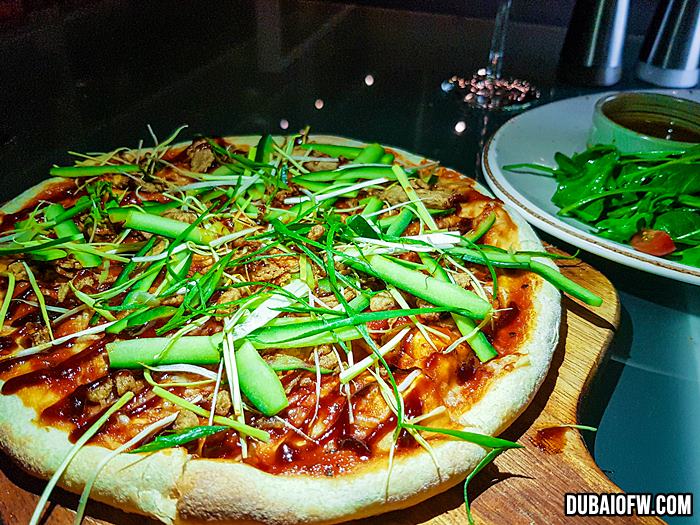 Meanwhile, bread and sandwich lovers will drool over Hi Five DXB's "on and in bread" menu, which includes Chicken Tikka Pizza, Diavolo (with beef salami and spicy tomato), and Hi Five Burger (with Angus beef and beef bacon). There are vegetarian options, too, such as the Vegetable Wrap (mixed veggies in tortilla) and Vegetable Burger (made of veggie patty).
Notably, diners who are looking for something more filling should try the restaurant's Rib Eye Steak, Grilled Baby Chicken, Miso Salmon, or Fish & Chips. As for dessert, there's Ice Cream, Banana Split, Hi Five Cheesecake, plus Chocolate & Nutella!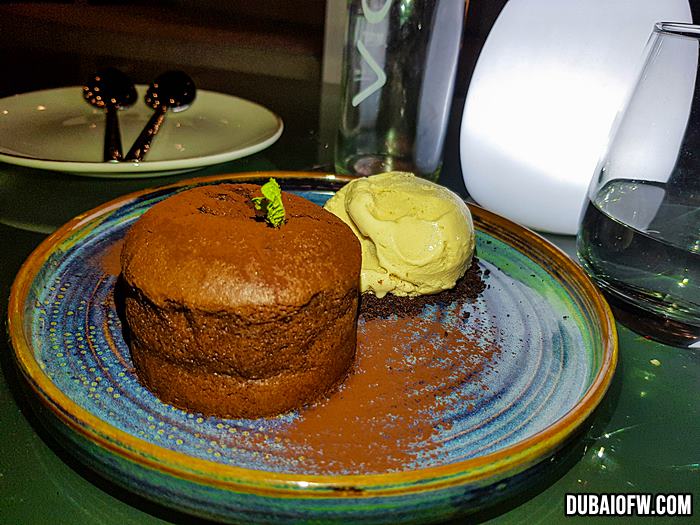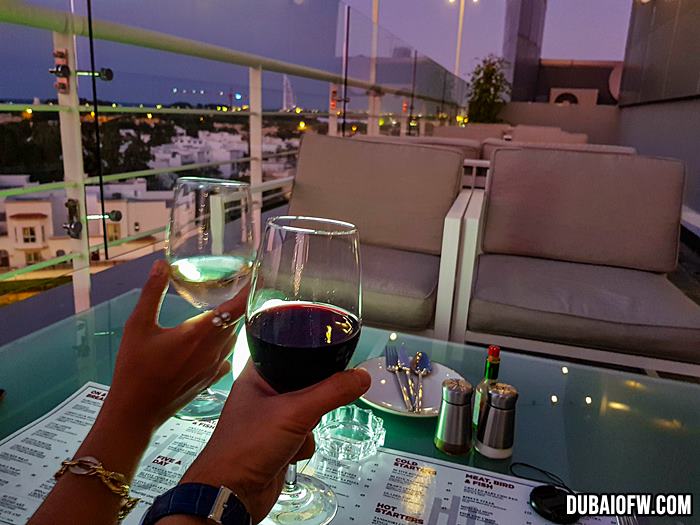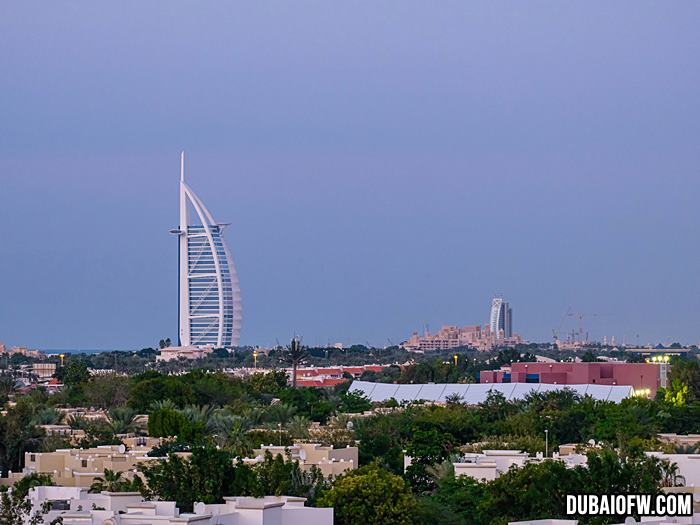 Of course, let's not forget the drinks! Hi Five DXB offers a wide selection of beverages, including fresh juices, soft drinks, tea, and coffee. Mocktails, draught beer, bottled beer, and wine (red, white, and sparkling) are also available, along with signature cocktails like the Hi Five Wake Up Call (Whiskey, Southern Comfort, Sour Mix, and Red Bull) and the Hi Five Flaming Lamborgini (Bailey's, Kahlua, Blue Curacao, and Sambuca).
Opening Hours and Prices
Hi Five Restaurant & Lounge is open during the following hours:
Saturday to Wednesday — 12:00 pm to 2:00 am
Thursday — 12:00 pm to 3:00 am
Friday — 1:00 pm to 3:00 am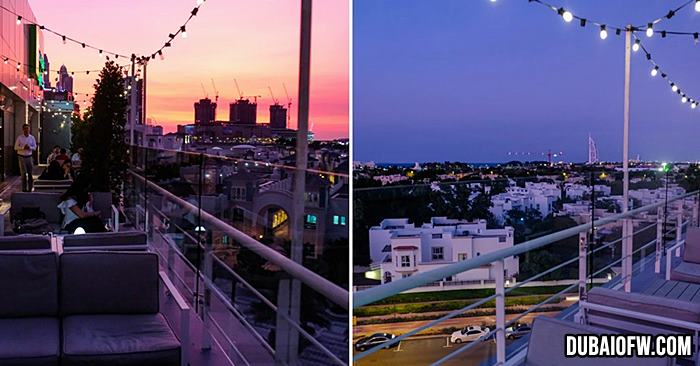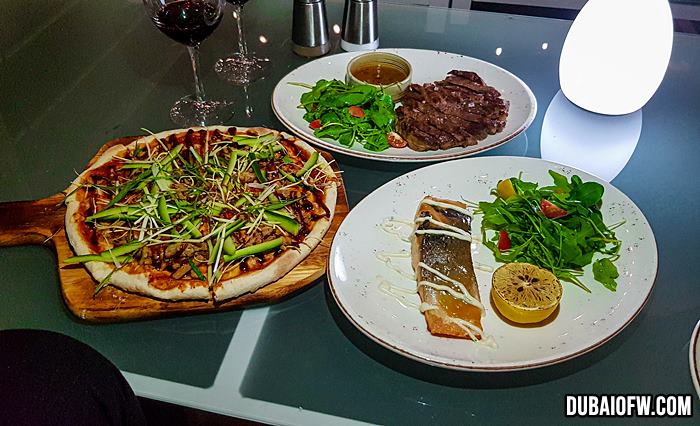 The average cost for dining at the restaurant would be around AED 350 (good for two persons), including alcoholic drinks. Throughout the week, there are also exciting offers for all kinds of guests:
Hi Five Business Lunch (Sunday to Thursday). From 12:00 pm to 3:00 pm, diners can avail of a two-course meal for just AED 39, or a three-course meal for AED 59.
Happy Hours (Weekdays). From 5:00 pm to 8:00 pm, guests can choose from selected house beverages (bottled beers, wines, and spirits) for just AED 25 each.
Hoteliers' Night (Tuesday). On Tuesday evenings, hotel employees can avail of a 50-percent discount on food and selected beverages.
BBQ Brunch on the Terrace (Thursday). From 7:30 pm to 10:30 pm, guests can enjoy unlimited BBQ and house beverages for just AED 169.
Hi Five Ladies Night (Thursday). From 5:00 pm to 3:00 am, the ladies can enjoy three complimentary beverages or indulge in free-flowing beverages and one dish for just AED 99.
Hi Five After Brunch Party (Friday). After brunch, the party continues from 5:00 pm to 8:00 pm with 50-percent discounts on selected wine, bottled beers, and spirits.
Hi Five Sunset Brunch (Friday). From 7:00 pm to 10:00 pm, diners can avail of a three-course meal with house beverages for just AED 199.
Fridays of Fuego (Friday). From 8:00 pm onwards, guests can enjoy free dancing classes. Yay!
Ladies Might? (Saturday). From 6:00 pm to 1:00 am, the restaurant offers unlimited cocktails and one plate of sushi for AED 69 (for the ladies) or unlimited cocktails and unlimited sushi for AED 149 (both ladies and gents).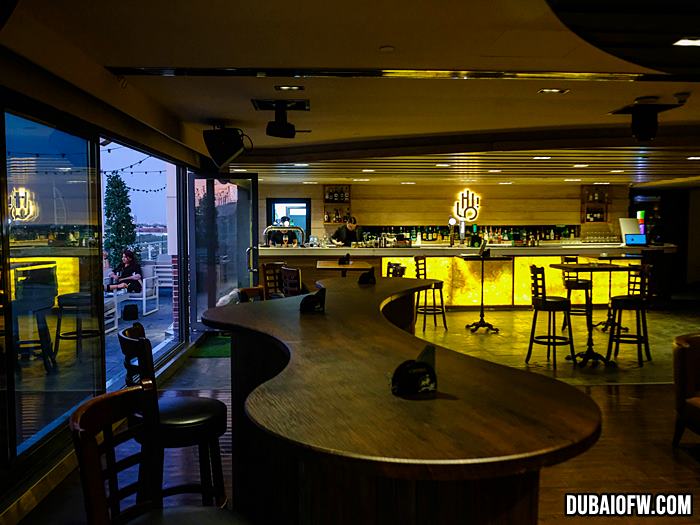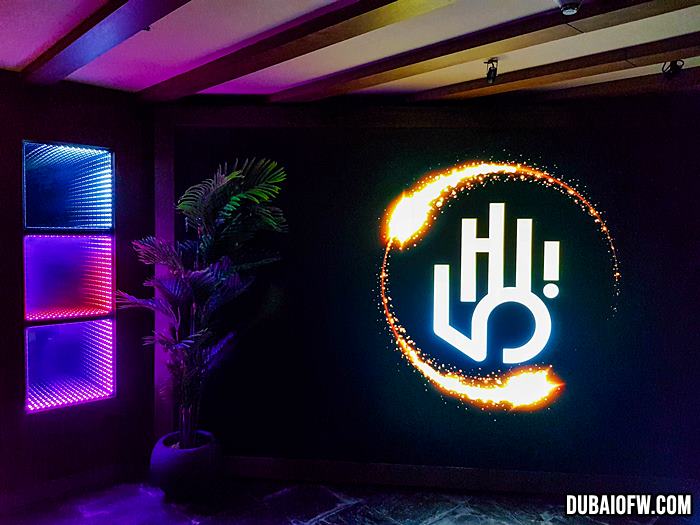 Video: Hi Five Restaurant & Lounge
Here's a video of Hi Five Dubai to get a glimpse of what it looks like to be there:
Whether you're looking for a place to have lunch, dinner, or simply hang out after work or during weekends, Hi Five Restaurant & Lounge is definitely worth a visit! In the meantime, here's a 
list of more places to see
that you shouldn't miss while staying here in Dubai!
Contact Information – Hi Five Restaurant & Lounge
Address: Hi Five Restaurant & Lounge, Holiday Inn Express, Dubai Media City, Dubai, UAE
Telephone: +971 55 53 777 14
Email: reservations@hifivedxb.com
Website: https://www.hifivedxb.com/
Google Map: