During our holiday in Turkey, we did a lot of walking to get to the different tourist attractions in Istanbul from our chosen hotel. All the time while we explored, I amused by the sights and sounds of the city.  It was a busy area (we stayed in Fatih District) and it felt nice because, after all the pandemic problems we all faced, we felt a sense of normalcy.
Our trip to Turkey was the first destination we've travelled for a vacation in a long time. So let me give you a photo dump of our trip to this colorful city.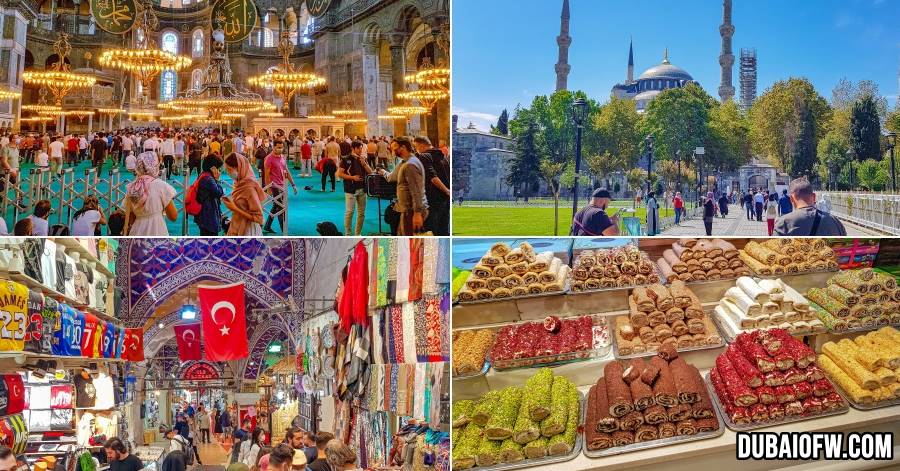 Travelling from Dubai to Istanbul
We got our Turkey tourist visa via VFS Global in WAFI Mall and we booked an Emirates flight from Dubai to Istanbul. Only 4.5 hours away, this was a great place to visit as the city features a rich history and culture.
We arrived at the immensely huge IST airport. We were pleasantly surprised by how big and modern it was.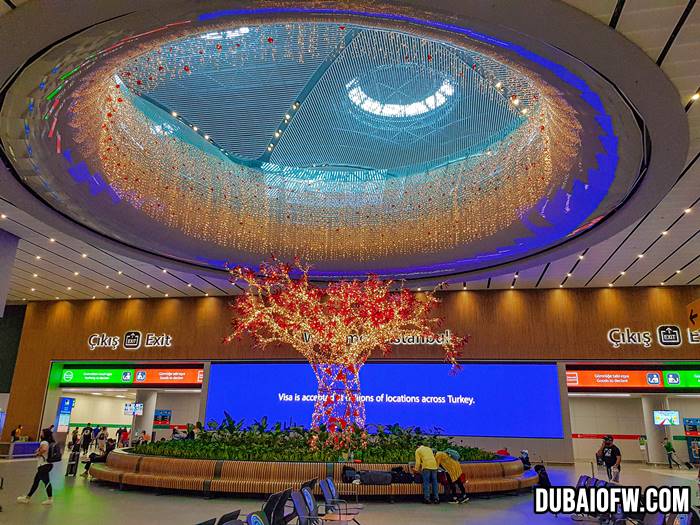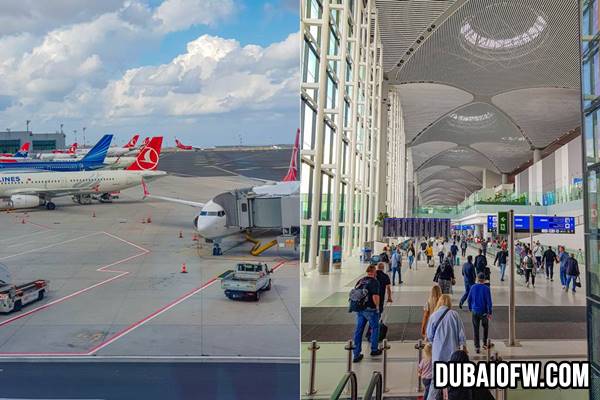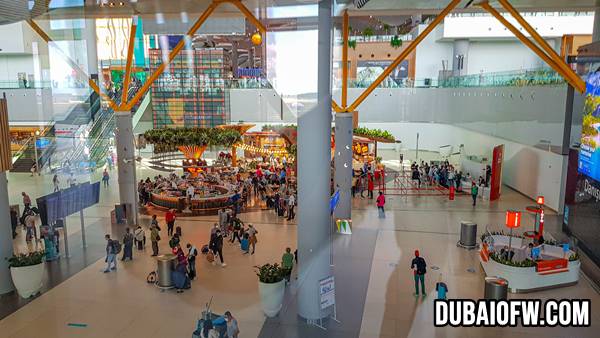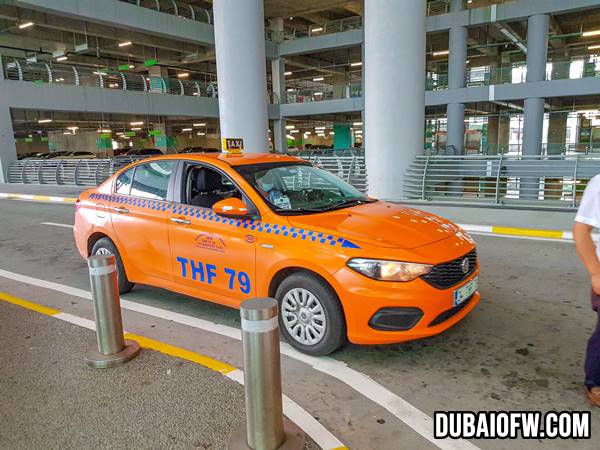 Arriving at our Hotel in Fatih District
We took a taxi outside the airport headed straight to our hotel. We stayed at SKALION Hotel & Spa in Fatih district, which is in the Old District area of the city. Take note that if you wish to stay and explore Istanbul, you will do a lot of walking. This is even more true if you go to the older districts such as in our case.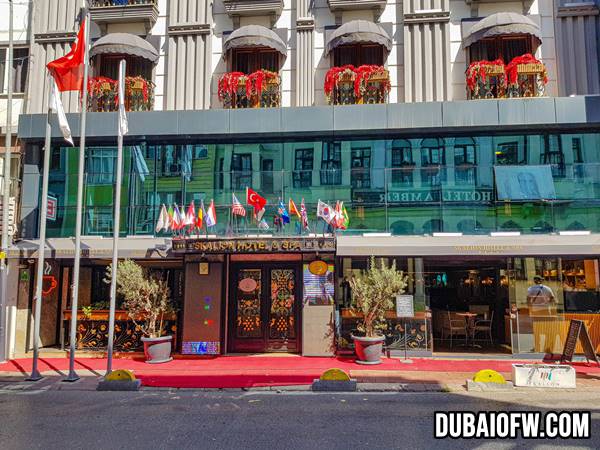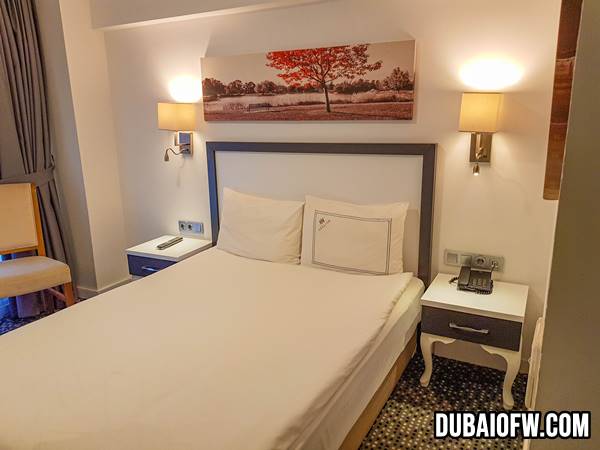 Food Photos in Istanbul
Istanbul had a variety of cuisine and we mostly ate local food. We dined in local eateries and alfresco and wanted to save money by avoiding the more touristy places.
In Turkey there is also a fusion between Middle Eastern cuisine, especially from Lebanon, Syria and Greece which you can find in several eateries in Istanbul. In general, there are lots of shawarma shops all over Istanbul, but what we discovered was it is possible to get either chicken or beef shawarma.
We also had a serving of Pide (Turkish pizza). You should try their pottery kebab and don't forget Turkish sweets, baklava, and dondurma (Turkish ice cream).
Check out these photos of our foodie experiences in Istanbul: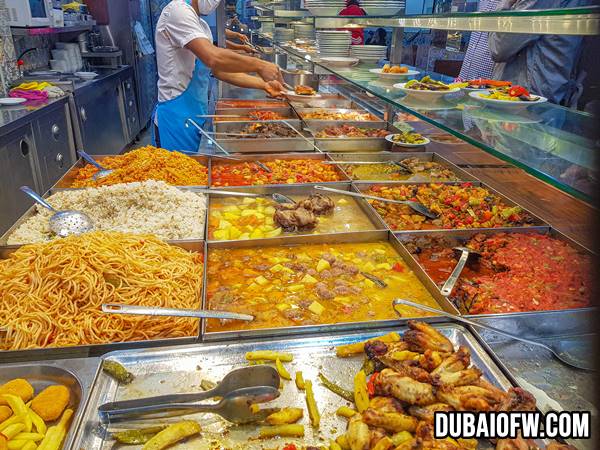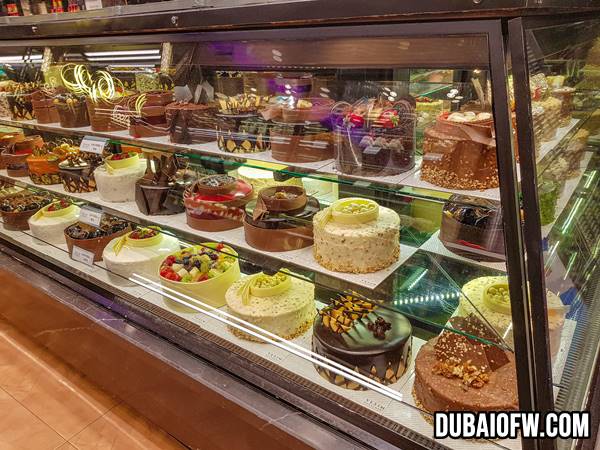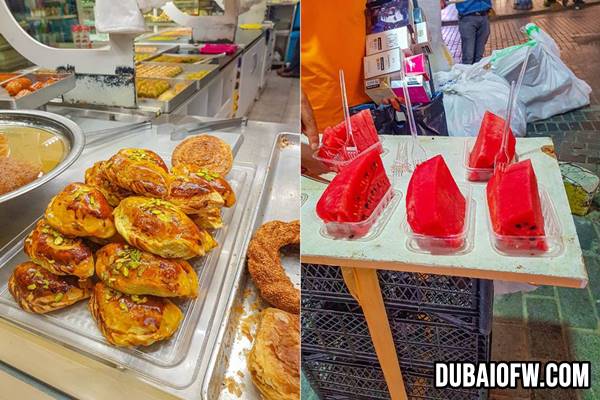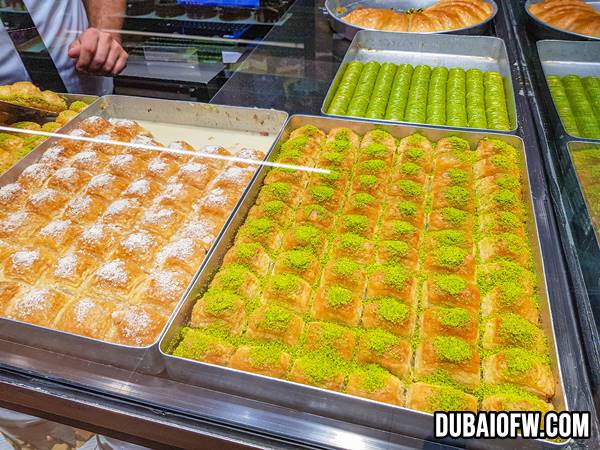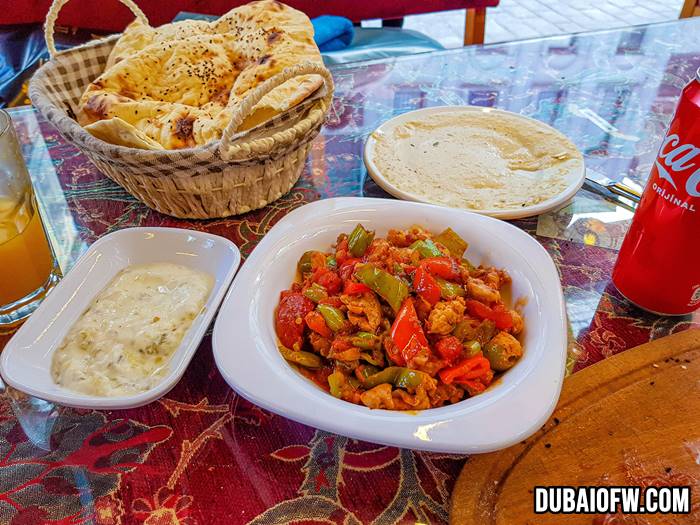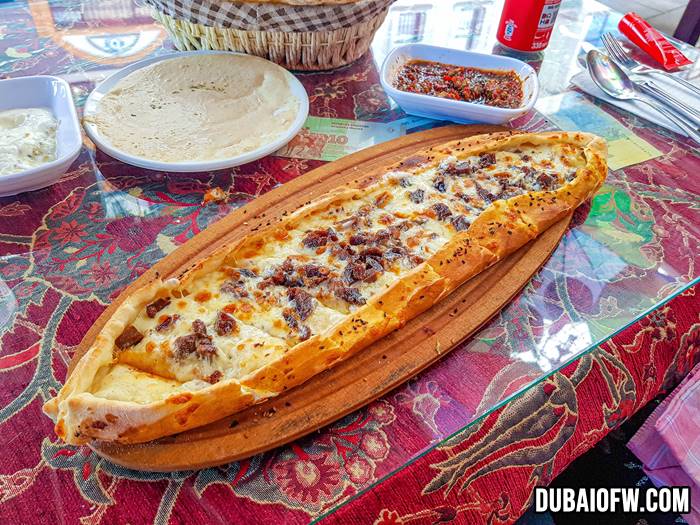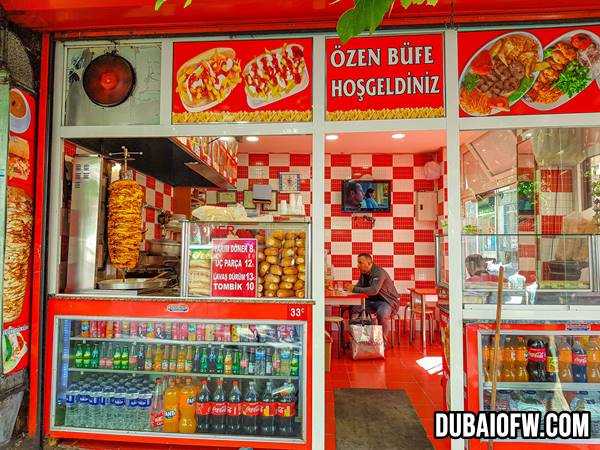 Tourist Attractions in Istanbul
We visited the Hagia Sophia, Blue Mosque, and Grand Bazaar as our main attractions during the holiday. Like I mentioned, we chose to stay in a hotel near the district so we could just walk towards these destinations.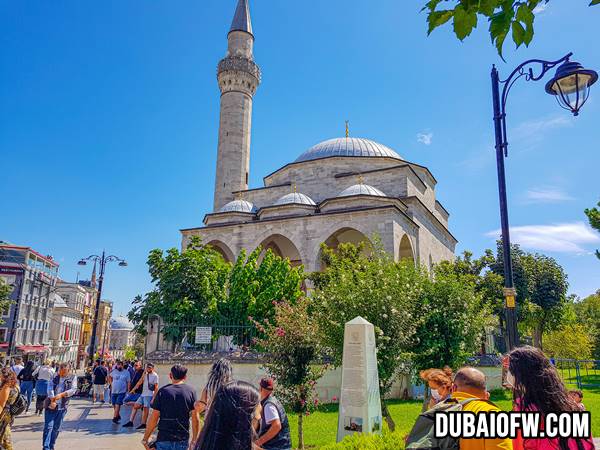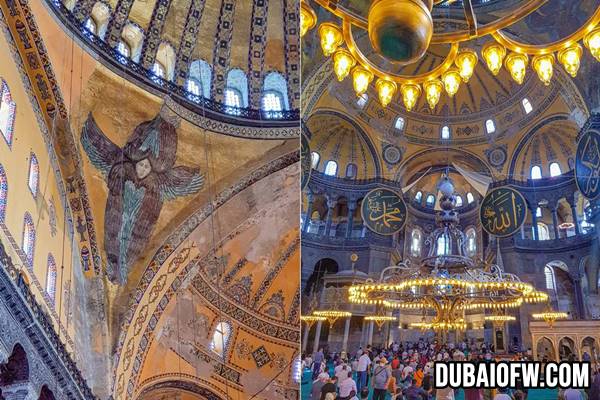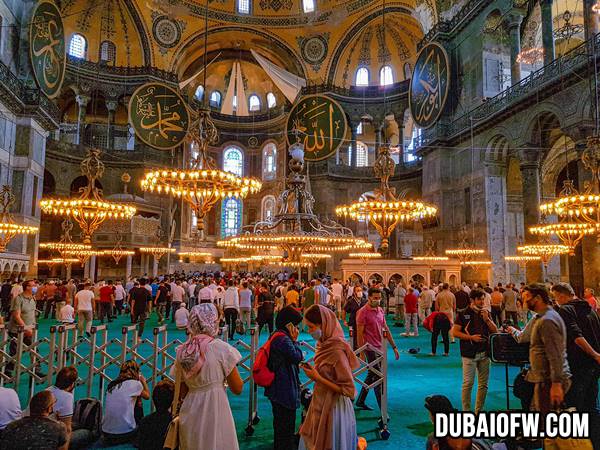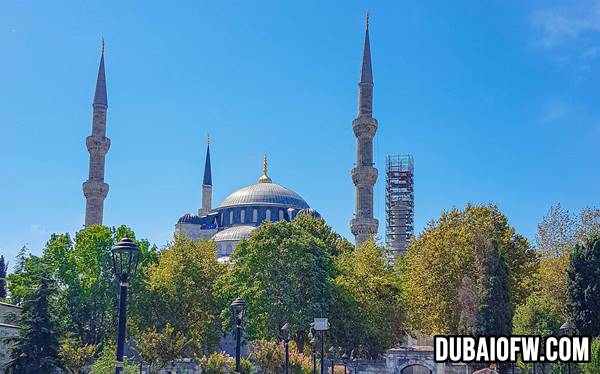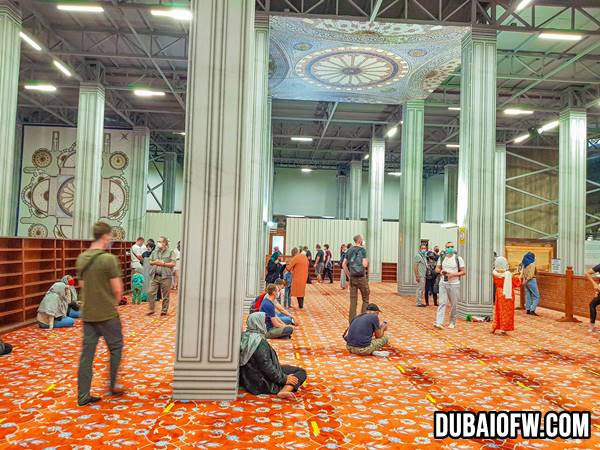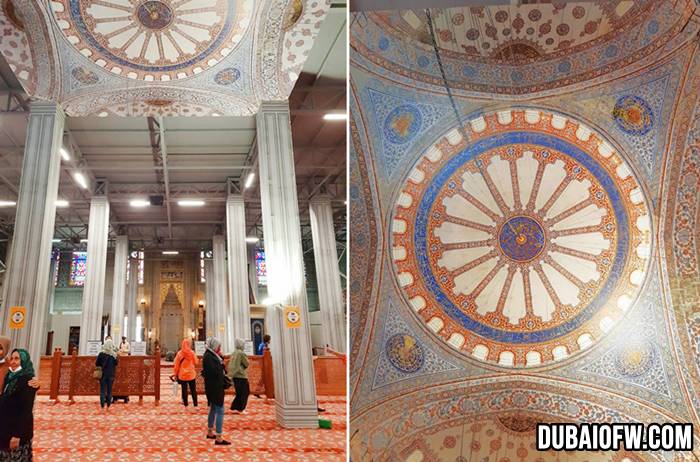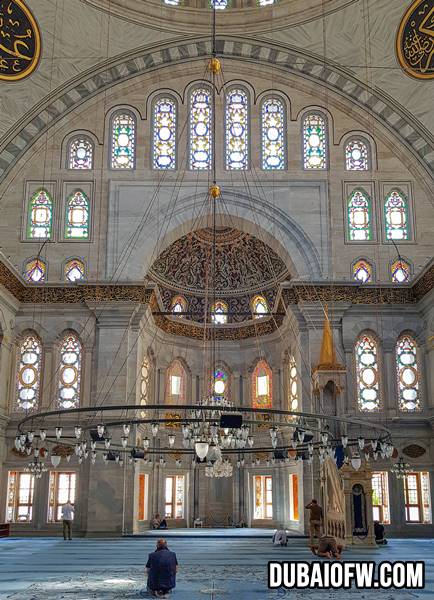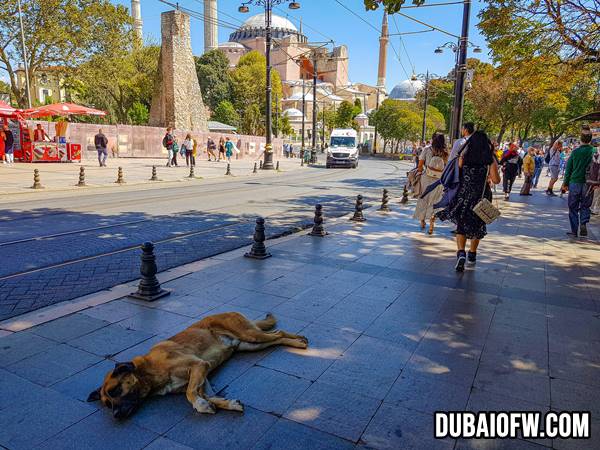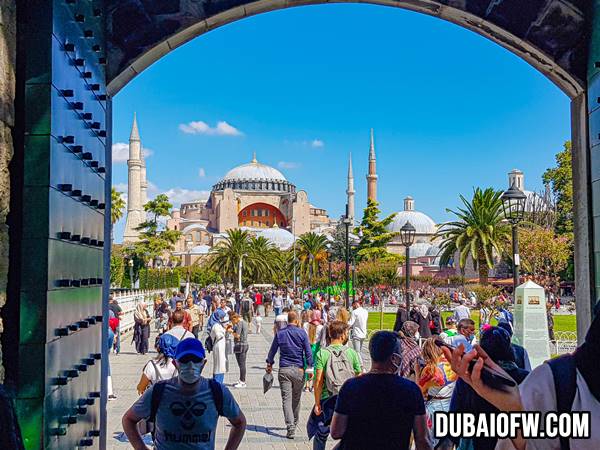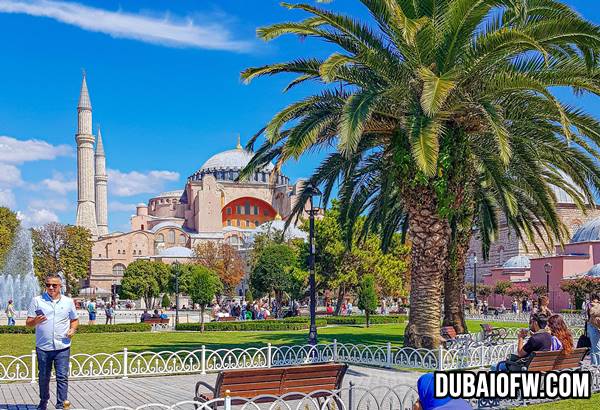 Grand Bazaar Istanbul
The Grand Bazaar is one of the largest indoor/covered markets in the world. For me, apart from the Hagia Sophia Mosque, this was the main highlight during our Istanbul trip.
I think it's because we were able to find some good bargains on a variety of items (carpets, pillowcases, bedsheet set, etc.) for us to take home to our house in Dubai. The prices are quite cheaper and they have a variety of designs available. We didn't expect that we'd have much fun just browsing and shopping for good finds in this market.
As an additional tip, I recommend going outside the Grand Bazaar building where you can find many more shops that handle wholesale merchandise. These prices are much cheaper compared to the ones inside the Grand Bazaar. So take your time and enjoy the experience.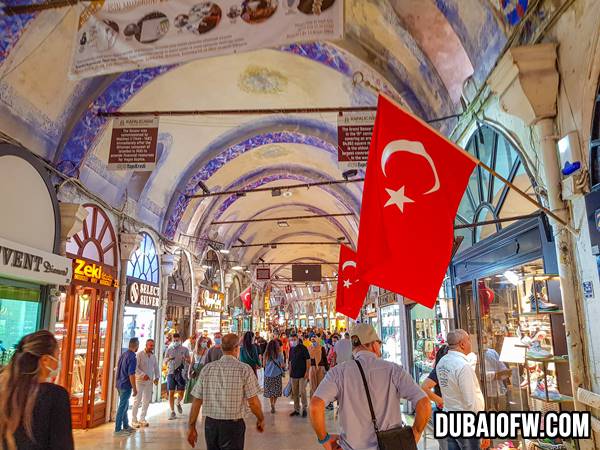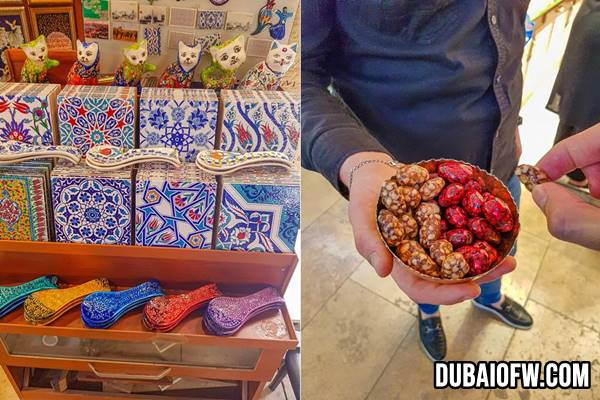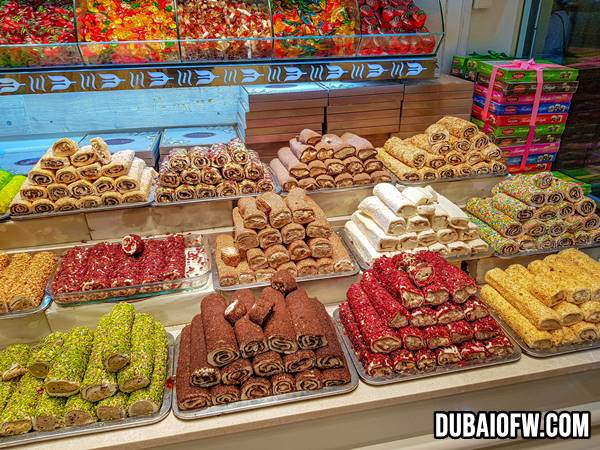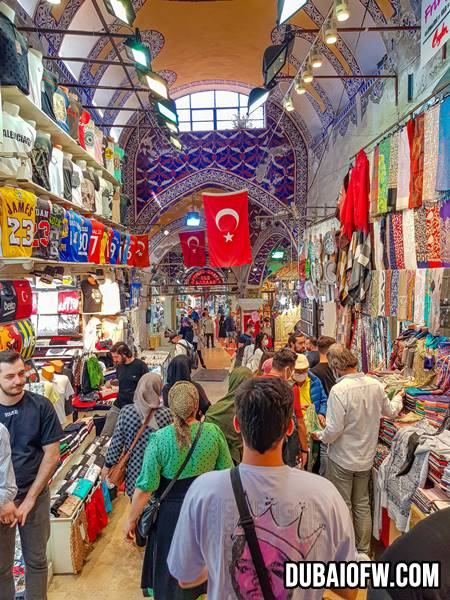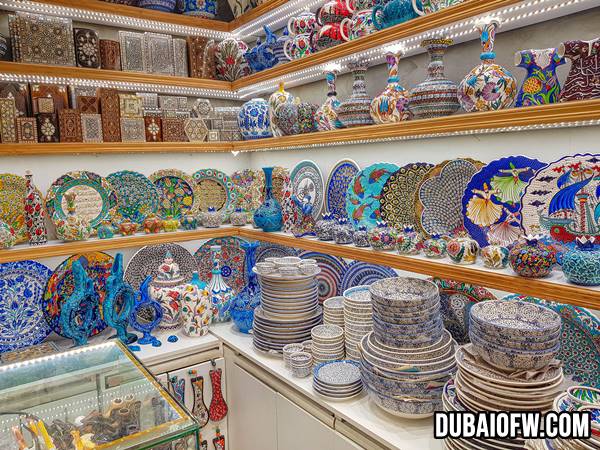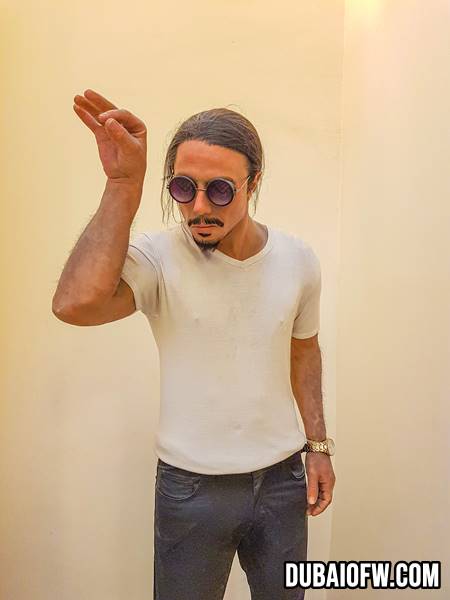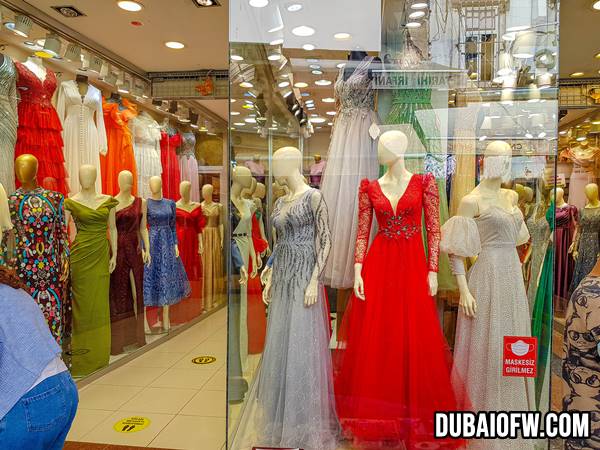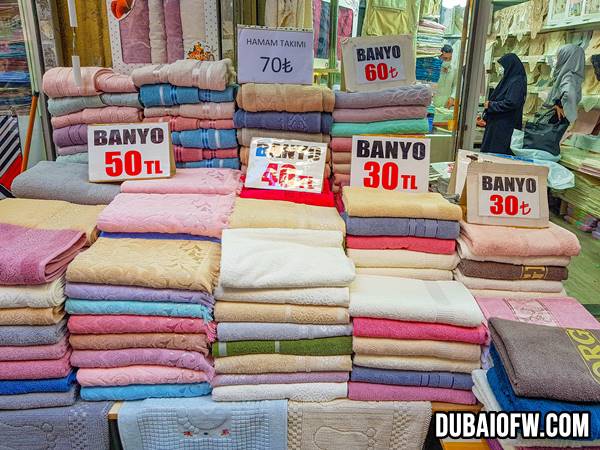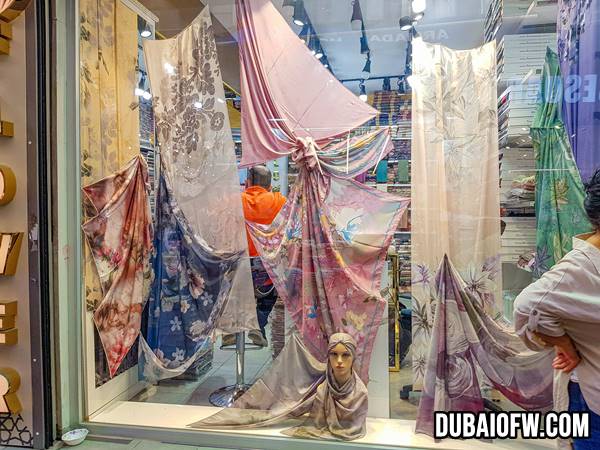 Random Street Photos in Istanbul
Walking around is also a good way to explore and go to the places you've always wanted to visit. Istanbul has its own charm and different sides that will keep your eyes busy walking across the streets. It was really nice to go around and explore life in Istanbul.
Istanbul is a city where you can walk around and explore the streets so it's very important that you wear comfortable shoes. In some cases, you will climb a hill so do take note of this factor.
Here are some images of our vacation as we explored Istanbul and hope this might give you a virtual tour of what you can expect from this city.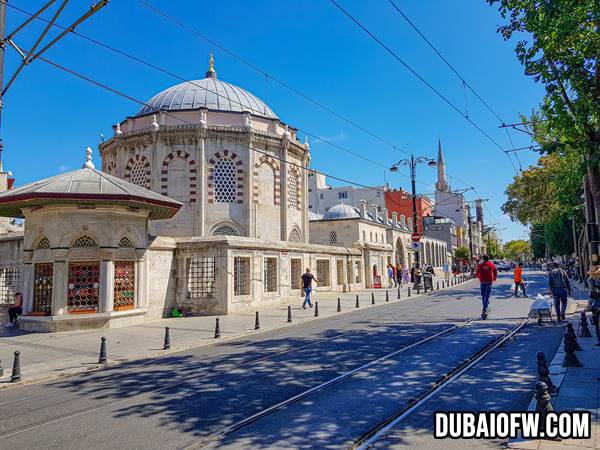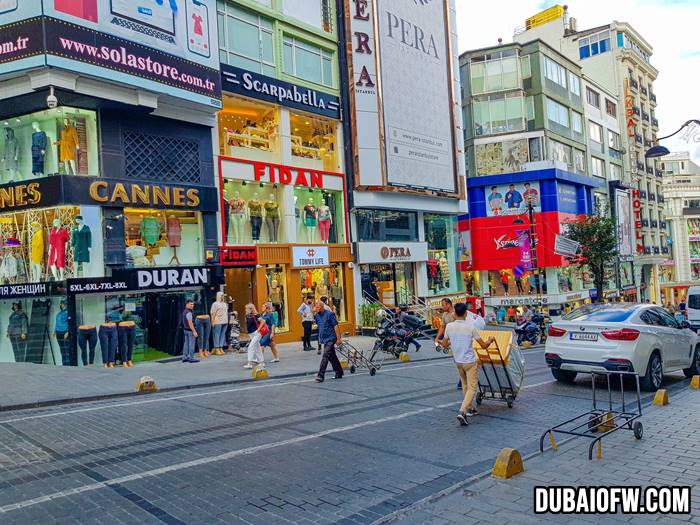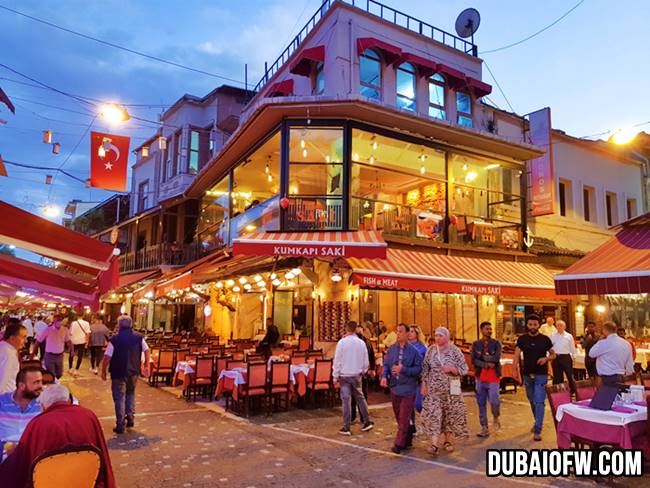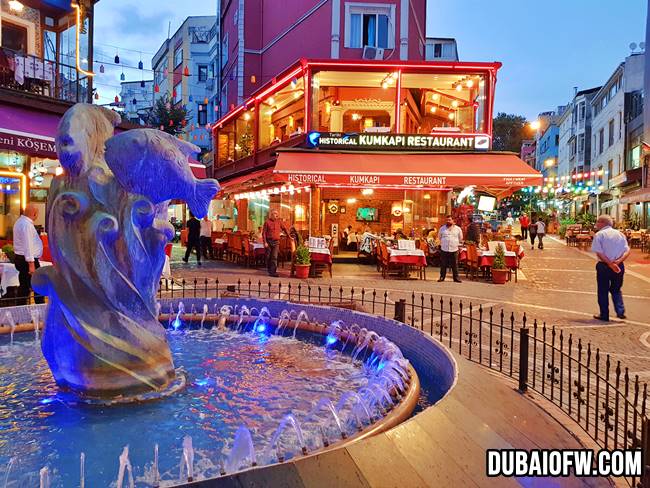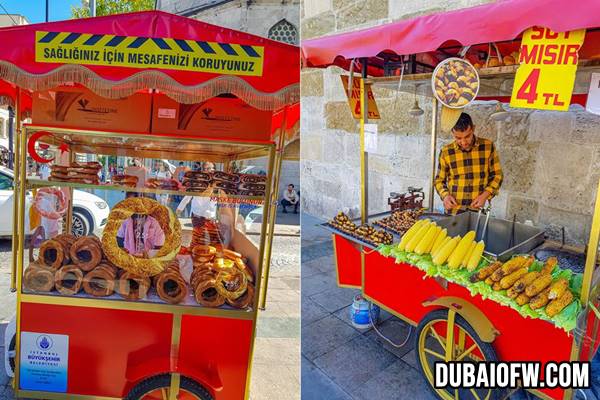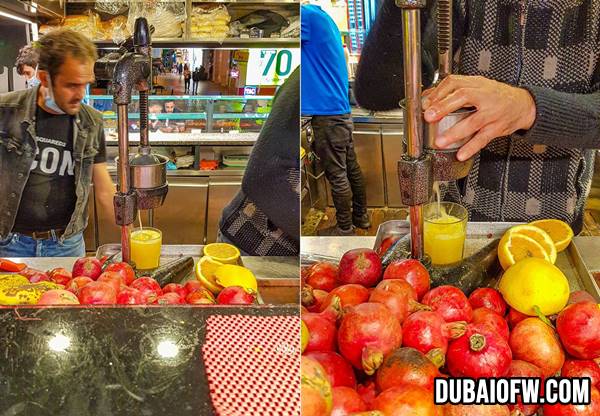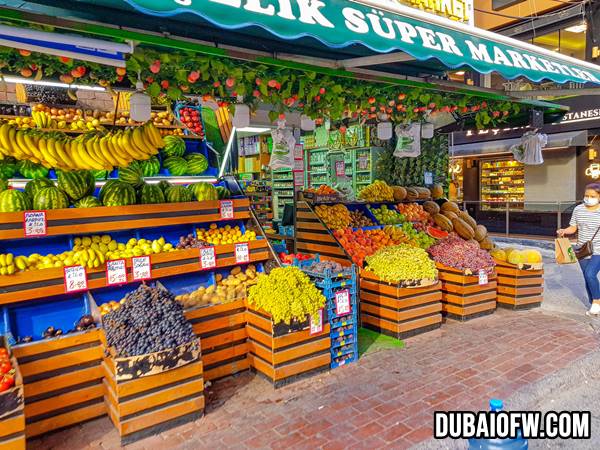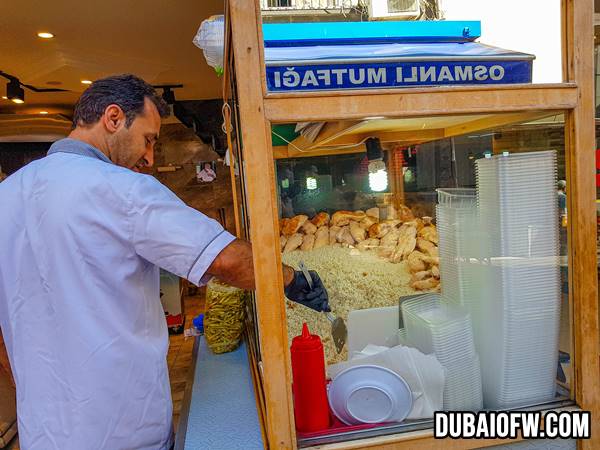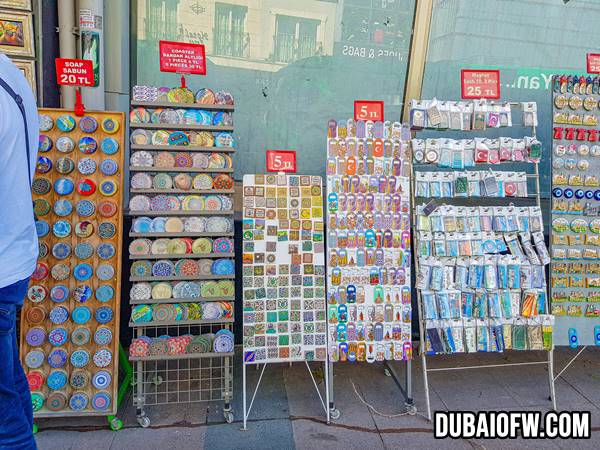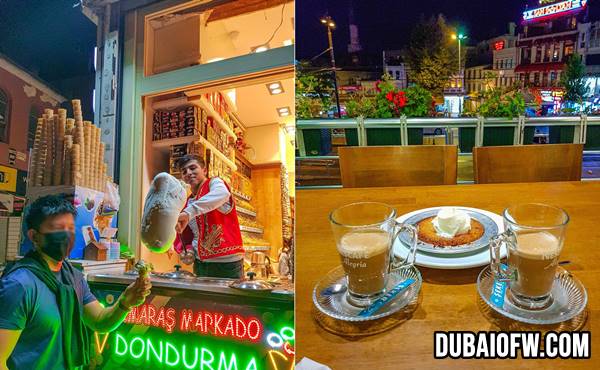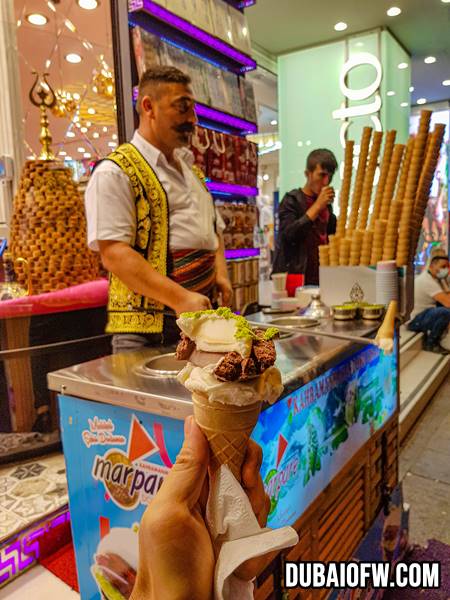 Summary
Istanbul is an ever-sprawling metropolis where you can walk around and enjoy the sights. This city has so much to offer, with bustling bazaars perfect for shopping or just window-shopping; it's also home many important historical sites like Hagia Sophia, Blue Mosque, Cistern Basilica, and many more
Check out our other Turkey Adventure articles here: