A warning and reminder to everyone that the UAE has strict rules governing social media behavior online. Threatening or insulting the government is a big no-no and constitutes arrest and heavy fines.
Also Read: 3 Men Each Fined AED 500,000 for insulting Islam Religion Online
Recently, the Dubai Police shared a report that they arrested a man after he posted threats and insults to the police. A young man was arrested after he published a video of himself throwing insults and threats, and also mouthing foul language against the police.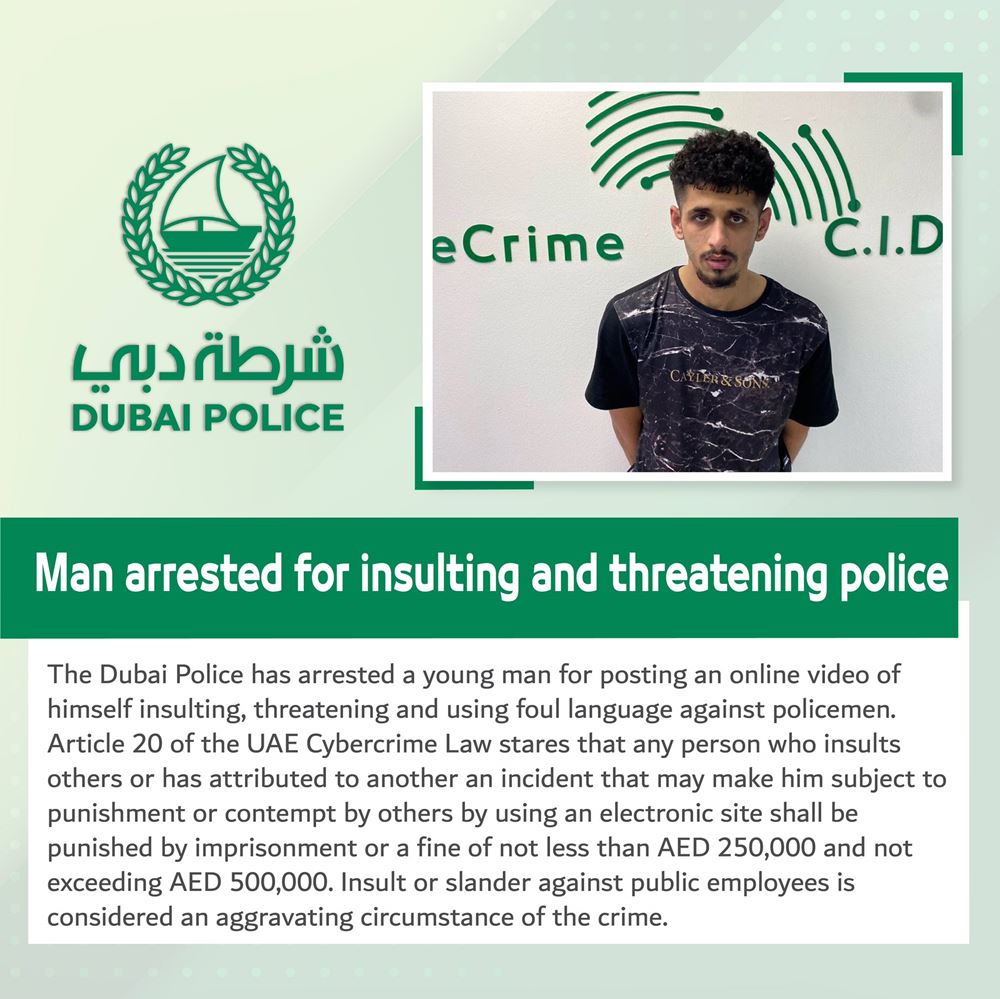 Also Read: Dubai Police Arrests Woman for Encouraging People to Break #StayHome Rules
Man arrested for insulting and threatening police
The Dubai Police has arrested a young man for posting an online video of himself insulting, threatening and using foul language against policemen.
Article 20 of the UAE Cybercrime Law states that any person who insults others or has attributed to another an incident that may make him subject to punishment or contempt by others by using an electronic site shall be punished by imprisonment or a fine of not less than AED 250,000 and not exceeding AED 500,000. Insult or slander against public employees is considered an aggravating circumstance of the crime.
Please see the report posted by the Dubai Police on their social media page regarding this arrest:
Man arrested for insulting and threatening police. pic.twitter.com/pFSIdvPGO3

— Dubai Policeشرطة دبي (@DubaiPoliceHQ) October 18, 2020
Be Careful What You Post Online
We hope that this serves a warning for all visitors and residents that we should respect the rules and policies and avoid throwing any insults against anyone as this is a crime in the UAE. While we may post opinions on our social media channels, we should be aware of the things we say and how we say it or else we might face heavy fines or risk getting arrested.