Imagine a waterfront community where the air is cool all year round, and a gigantic "shade" shields you from the hot summer sun. This is the vision behind the upcoming Marsa Meydan.
ALSO READ: Dubai Marina Day & Night
Marsa Meydan is a new waterfront development in Jebel Ali launched by Meydan, one of Dubai's leading developers. Combining residential and lifestyle spaces, it is designed to resemble the stylish Newport Beach in Los Angeles, Gulf Business reported.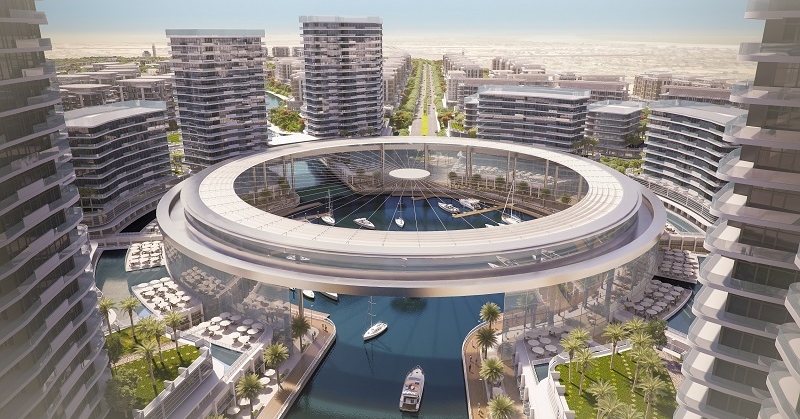 Meydan Launches Climate-controlled Marina
Located in Jebel Ali, the new beachfront community is situated near the Expo 2020 Dubai site. It can easily be reached through Dubai's major transport networks, and is only a few minutes away from the new Al Maktoum International Airport.
What can we expect to see at Marsa Meydan? Here are some interesting highlights:
Climate-controlled Marina. An architectural masterpiece in itself, the marina lies under a circular, "spaceship-like" structure. Using state-of-the-art technology, the air will be cooled at all times — just what we need during the blazing summer months!
Waterfront Living. The community includes villas, townhouses, and apartments — all designed to take advantage of beachfront living. Residents would be just a few steps away from the beach, and there are docks for private yachts!
Fitness Lifestyle. Jogging tracks, water sports facilities, and parks will be developed to promote an active lifestyle for guests and residents.
Leisure & Entertainment. Luxury hotels, restaurants, cinemas, and retail outlets will be developed along the boardwalks.
Community Establishments. Marsa Meydan will also include a school, mosque, civil defence station, and other establishments for the community.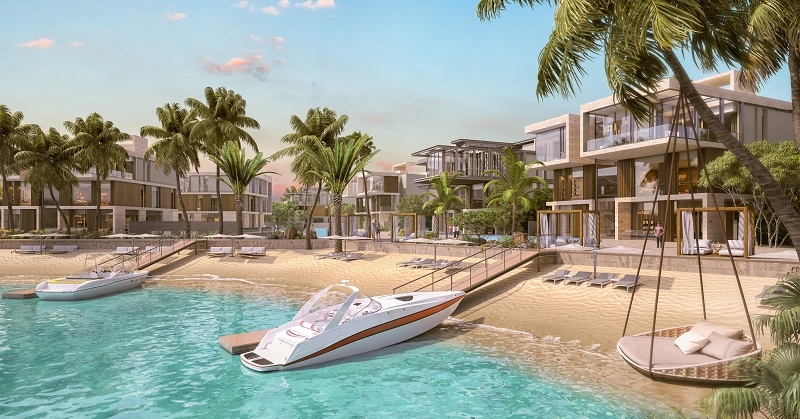 Embracing New Technologies
"Innovation sits at the core of the project as we embrace new technologies," shared Saeed Humaid Al Tayer, Chairman and CEO of Meydan City Corporation.
"[These technologies] allow us to enjoy fresh cool air at any time of year, shading the marina and boardwalk, yet still delivering a sustainably responsible environment which prioritises the everyday experiences of our residents and visitors," he explained.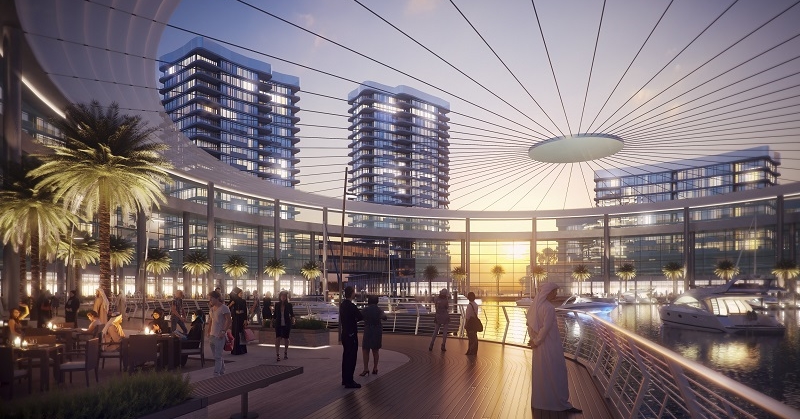 Indeed, Marsa Meydan seems like a "cool" place to be! We can't wait to see it! On the other hand, there's another marina opening this December. Read more about the Creek Marina, a state-of-the-art development that is part of Emaar's Dubai Creek Harbour project.