Lalaine Chu-Benitez is what you can call an almost superwoman. Besides being an entrepreneur, she's juggling her responsibilities as a mom while being a music enthusiast and an aspiring urban farmer in Dubai. Before her journey in Dubai started, she used to joke about being Katas ng Saudi since Her father was a petroleum engineer in Al Khobar. Her journey in Dubai began when she visited Dubai in June 1990 for a vacation with her family; she has called Dubai her home.
The transition wasn't easy, but with her excellent writing skills and knowledge in foreign languages such as French and German, she was able to land her first job as a PR & Guest Executive Trainee at what used to be the Chicago Beach Hotel (now the Jumeirah Beach Hotel).
That was the start of her career soon after she worked in the fields of Public Relations and Marketing for a multinational company called (SMH Group umbrella company for Swatch, Omega, Rado, and Longines). She has also worked at Smith & Nephew as a Brand Manager and capped her corporate career as the Head of Marketing at Novartis Consumer Health – Gulf, a prestigious global pharmaceutical firm. Her colorful career in marketing and PR, which allowed her to handle international brands, gave her a strong foundation on building her business Illustrado and the inception of the globally competitive Filipino Fashion publication called Illustrado Magazine.
Lalaine believed in dressing the part to give you confidence and inner power. From the quote of Marilyn Monroe, "Give a girl the right shoes and she can conquer the world." According to her," When you feel good about yourself – you can move mountains. Truth be known, I think I wouldn't have been able to climb at the workplace if I didn't dress well – being well put together is part of the whole package."
What do you like about Dubai? What do you not like about Dubai?
We've lived in Dubai for about 27 years, so it's obvious that we do love Dubai or the UAE in general. This feels like home for my family since we have spent most of our life here. We feel fortunate to be in a place that is organized, has the discipline, and where most things are accessible; where we feel safe and have the chance to pursue the kind of work that we love doing. Location-wise, we've moved from Dubai to Ras Al Khaimah 4 years ago, preferring a more calm home base.
Is it hard to be raising a family in the UAE? What are the common challenges you and your family faced?
I think it's easier to raise a family in the UAE, not only because it's safe, but I also like the fact that it's a bit more conservative here than in other parts of the world, and families are closer. I think here; you have less to worry about because kids can't just go missing and skip school – or at least it's harder. Moreso, the UAE is a cultural melting pot that helps bring up children with a more global mindset. Apart from good quality education being very expensive out here, I believe most other conditions make it easier for engaged parents.
Is it challenging to live in Dubai? What are/were your struggles? What's life like outside work? Your hobbies and passion?
When I was in the corporate world, my main challenge was recognizing and advancing in my career within multinational companies as a Filipino – at par with everybody else and a woman at that. Even if we don't want to admit it, discrimination exists in many forms. I've experienced some of that, especially since back then, Filipinos in leadership positions were few and far between.
So for me back then, advancing required that I develop my know-how and skills and very tough skin, as well as a louder voice (literally and figuratively). Thankfully, things are better for many Filipinos at the workplace now, especially with more of our countrymen occupying important positions.
As somebody running a business, my struggles are typical of what most entrepreneurs go through, keeping the company viable while balancing work and home life.
Outside of work, my family and I are very tight-knit and private. I enjoy our idyllic life in Ras Al Khaimah with a view of the mountains. I love growing vegetables during the winter with my husband and wish we had more time to do this. As for hobbies and passion, it's challenging to disengage from work. I guess we are lucky to be doing work that we love.
————–
Lalaine is a renaissance woman with many interests, and she's an active advocate of female empowerment and helping lift the Filipino pride within the Middle East and beyond. She's always brewing projects intending to create a forum to celebrate the power of women and educate Filipinas on how they can better their lives and avoid common problems.
Since then, they've held annual events, produced two documentaries, one of which won the Commission on Filipinos Overseas MAM (Migration Advocacy Media) Awards, and touched the lives of thousands of Pinays, not only here but also around the world. She started being an advocate in 2008 with the company's Women of Substance and Day of Sisterhood initiatives. A proof that despite her busy schedule, she is dedicated to creating an impact through her work and serving as an inspiration to Filipinos living abroad. She believes that Filipinos have world-class qualities that make them unique: creativity, skillfulness, and resilience. After 31 years of living in Dubai, the Philippines is still vital to Lalaine since she is still working on uplifting the Filipino community for 15 years in the country. This means that Filipinos can work their way to the top no matter what industry they are in.
Cutting through the glamour and hustle of being an entrepreneur in Dubai, being an OFW is never a walk in the park. Mental health issues are no doubt inevitable. Lalaine may call herself Almost Superwoman" – managing and juggling so many things, but still imperfect and human is also susceptible to moments of sadness and depression.
She realized that cultivating your happiness, which is not dependent on other people or conditions not in your control, is the key to being mentally healthy. Lalaine said, "I have also learned that even with your best effort, you can't do everything. Because of this, I have become more chill over the years."
————
On Business & Career
How is Illustrado Magazine as a company doing right now since we're currently undergoing a pandemic? What's next for Illustrado Magazine?
For us at Illustrado FZ LLC – Illustrado Magazine is just one part of what we do. We, in fact, function as an advertising/marketing services agency for various brands.
We are actually fortunate because, starting in the last half of 2020, our agency business has started picking up, and we're busy with work. We also had the milestone in Q1 2021 of being appointed as the global agency for PanzerGlass, a leader in the screen protector business around the world.
We are undergoing a re-shaping project for Illustrado Magazine this year and will be launching a new special edition issue that is very apt for the following months.
Many brands are currently joining the bandwagon on female empowerment and other advocacies online for content marketing; how do you feel about that? What's your take on that?
It's a good thing. But I also hope that there is depth in their initiatives for the brands and a genuine intention to help out women. Advocacies should be more than marketing catchphrases.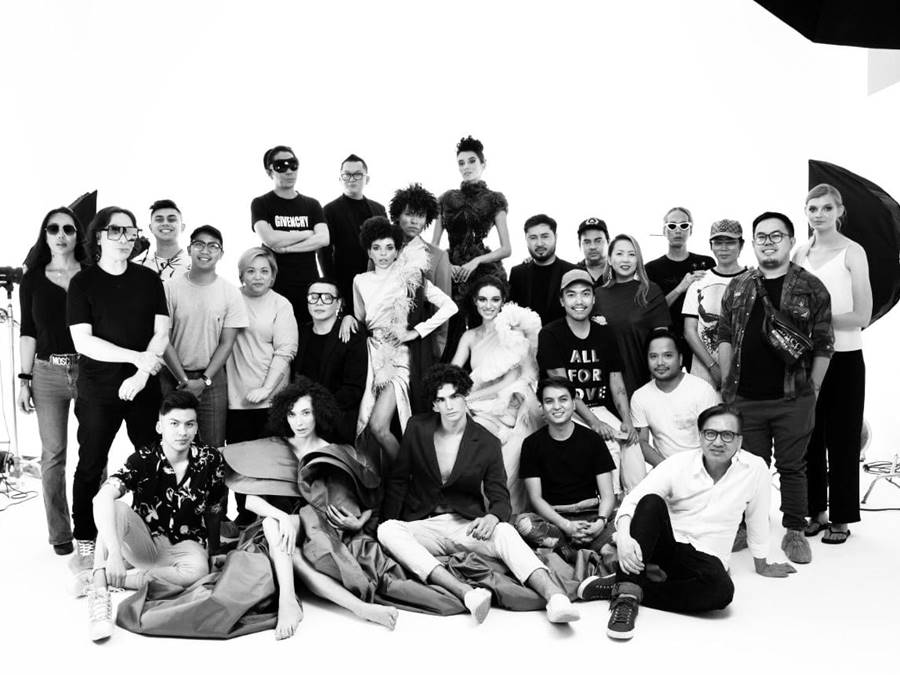 Our team is constantly trained to be mindful and communicate well. As for trolls, we take those incidences as an opportunity to demonstrate how sensible we are as a company. In terms of hoaxes, we always check the source of the info. Moreso, there are tell-tale signs that point to a story being fake news.
What are the top communication/ marketing trends emerging in the Middle East right now?
Content, content, content. Platform, platform, platform. If you have a brand and are not using any medium to push content out there, you miss many opportunities.
What makes a good journalist/ communicator for you?
A good brain – plain and simple. A lot of people can write and communicate. But unless they can do analytical thinking and form an opinion that is sound and supported, they really can't write or communicate well. Substance before form. That's what makes the difference to me.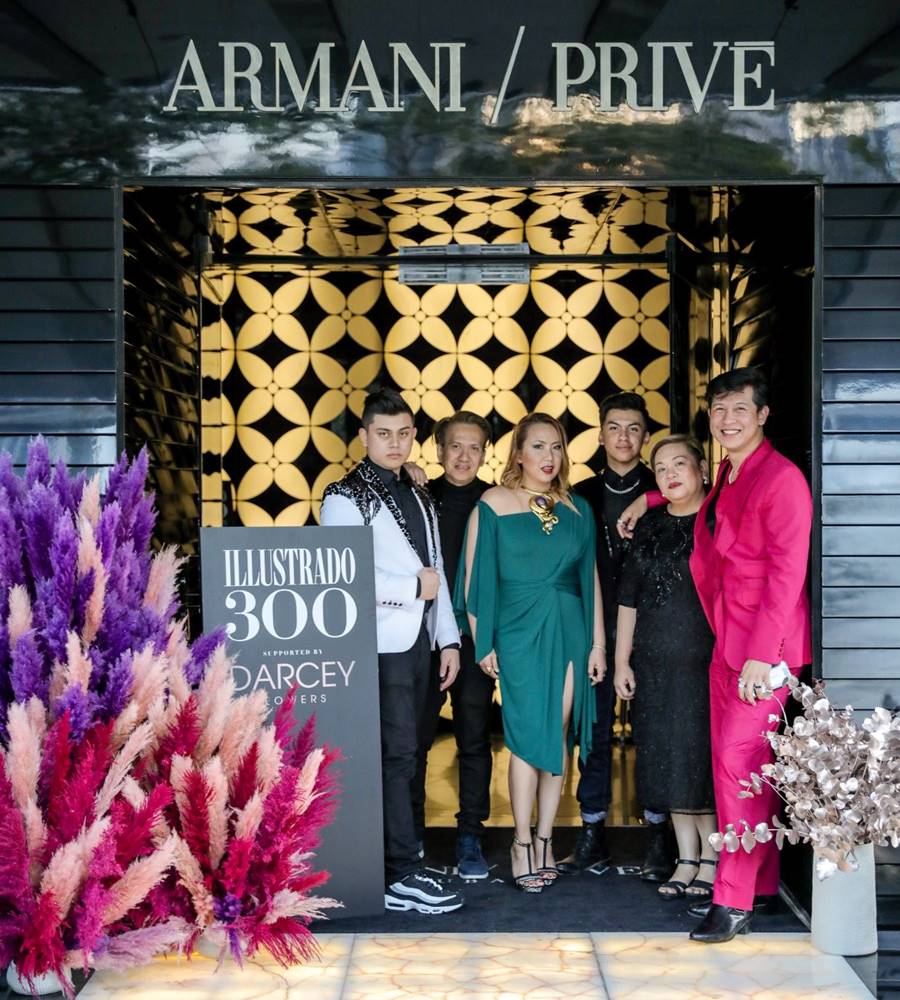 What do you think will happen after the pandemic in terms of entrepreneurship and the media in Dubai?
The challenges brought on by the pandemic have forced people to think and innovate for survival. That's why I believe we are at the crux of industry changes in most sectors. It's an exciting time right now because we see the world change before our eyes. 
Our primary tool is communications, so we've used our platform to discuss various issues of interest. For the pandemic specifically, we did a free webinar for job seekers to help get them employed, attended by hundreds of kababayans. We've also released a guide on how to get that job.
What are the everyday struggles you faced, including other Filipinas working in the media industry or any industry in general? And how did you overcome them?
Since Illustrado Magazine was the first and only one of its kind – a Filipino fashion-oriented lifestyle/community publication, our main struggle when we started in 2006 was to convince the media industry that we are not only capable of producing a world-class magazine.
But there is a market for premium Filipino content. By doing what we have done in the last 15 years – celebrating Filipinos and churning out quality content, I believe we have succeeded in expanding the narrative of our community beyond the typical "masa" stereotype – into something more empowered.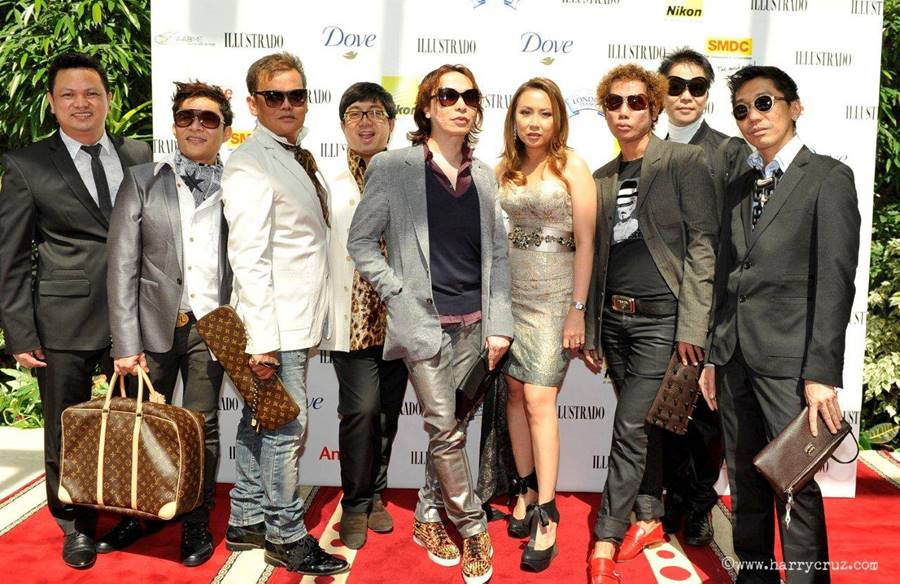 Do you have any tips for Kabayans when working/finding work/living in Dubai?
Rise from the narrative of a disadvantaged Filipino worker – and build your confidence to be at par with everybody else. Invest in your knowledge, skills, and the way you present yourself. Learn how to speak louder and feel bigger. That's how you will get ahead. Finally, if you're looking for a job – don't share your personal woes. Nobody cares. No employer will give you a job when the first impression you establish is that of a struggling breadwinner. Look, act and feel like a winner so you can win.
What's your top 3 practical advice to OFWs who plan to have a business in the UAE?
First of all, stop calling yourself an OFW. We need to stop referring to and commoditizing ourselves as mere "workers." We are so much more empowered than that.
Second, do your homework well and prepare to get down and get your hands dirty. Entrepreneurship is hard hands-on work.
Third, be very frugal but strategic about spending money. That launch event or TV/radio ad or big office might sound nice, but there are so many ways to get more done with cheaper options.
———————————-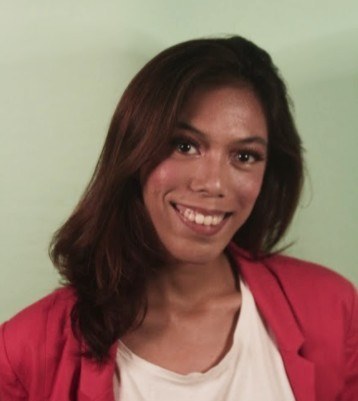 About the Author: Nicole Marie Valdez
Nicole Marie Valdez is a seasoned writer, editor, and publicist for over four years now. She's a mental health advocate and passionate about writing purpose-driven stories.
———————————-
Want to become a Dubai OFW Contributor?
Want to share an experience? Share your everyday stories, food trips, travel, photo stories, or tips in Dubai to our growing community. More information here – Become a Dubai OFW Contributor!