Beautiful architecture, eye-catching designs, giant 3D sculptures… there's always something to see along the streets of Dubai. The latest among them is a set of murals as part of the "Dubai Street Museum," a project of Brand Dubai and the Dubai Electricity and Water Authority (DEWA).
ALSO READ: Catch 'Ripleys Believe It or Not!' at Dubai Global Village
Now on its fifth edition, the Dubai Street Museum was launched in 2016 by the Vice President and Prime Minister of the UAE and Ruler of Dubai, His Highness Sheikh Mohammed bin Rashid Al Maktoum, to feature the emirate's unique identity through public artworks.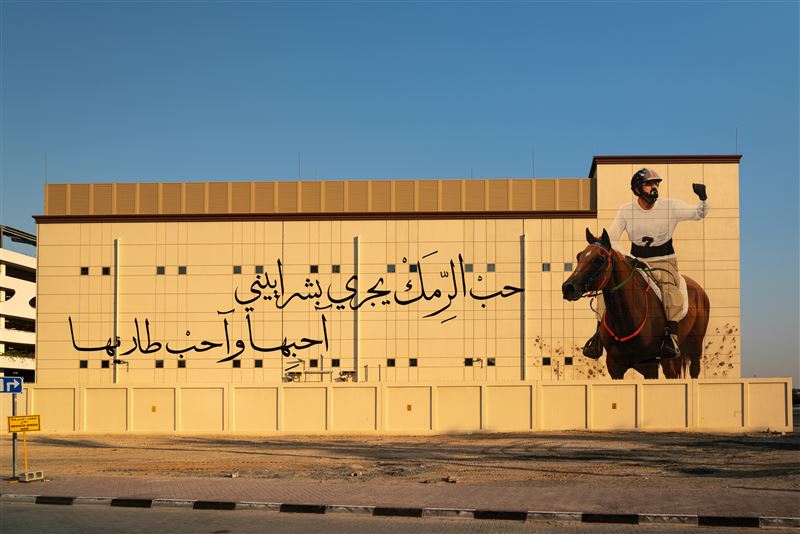 Dubai Street Museum Features Eye-Catching Murals
You will find the murals featured at three DEWA sub-stations along Al Sa'ada Street, which is also called Happiness Street. The artworks were unveiled to coincide with the UAE National Day celebrations, as well as to enrich the cultural and urban landscape of Dubai.
"We are pleased to partner with Brand Dubai, the creative arm of the Government of Dubai Media Office, to achieve the vision and directives of HH Sheikh Mohammed bin Rashid Al Maktoum … to convert Dubai into an open museum and show its character as one of the world's fastest growing and culturally diverse cities," declared Khawla Al Mehairi, Executive Vice President of Strategy and Government Communications at DEWA.
Likewise, the Manager of Corporate Brand at DEWA, Fatma Miran, commented that the artworks would attract thousands of visitors and people working in the area, most especially since these locations are key business sites in the emirate — not to mention the host to some major tourist attractions, including the Dubai Future Museum.
"The project was designed to introduce a new artistic energy to the area surrounding DEWA's substations on Al Sa'ada Street, which is home to many iconic landmarks," explained Nehal Badri, Director of Brand Dubai.
"The murals on the sub-stations highlight Dubai's spirit and vision," she added. "The project aims to enrich the experience of the locality for both residents and visitors by providing them opportunities to closely engage with art and creativity."
According to the City Branding Manager at Brand Dubai, Shaima Al Suwaidi, the project showcases artworks by Emirati artist Saggaf Al Hashmi, Croatian portrait artist Lonac, and Leon Keer, a world-leading anamorphic street artist.
"In one of the murals created by Lonac, HH Sheikh Mohammed bin Rashid is shown celebrating victory in a horse racing championship," Badri said. "Displayed on a wall located next to the Zabeel Stables, the mural also features a calligraphic rendition of a verse from His Highness Sheikh Mohammed's poem about his love for horses, created by Emirati calligrapher Mohammed Hussain Al Tamimi."
Emirati artist Saggaf Al Hashmi featured the UAE's first Emirati astronaut next to children raising the UAE flag, as part of a mural touching on themes of happiness and ambition, Badri explained. Similarly, Dutch artist Leon Keer created a mural of solar panels activating a robot, conveying Dubai's vision for the future, including the promotion of sustainability.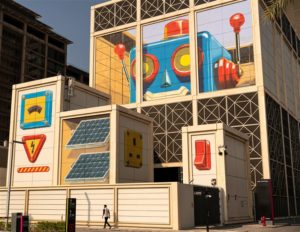 ALSO READ: Watch 3D Show on Emirate's History Inside Dubai Frame
It's not everyday that we get to see colourful murals on our way to work or school. These artworks definitely enhance the view, not to mention boost our spirits! In addition, here are some unusual hangout spots in Dubai that we should also check out during our free time!