Today's OFW interview features Chris, a 37-year-old Filipina living in Dubai. Born and raised in Iloilo City, she holds a Bachelor's as well as a Master's degree in Business Administration. She is currently working as a Contracts Manager for a Trading Company based in Jebel Ali Freezone.
Despite having a good-paying job in the Philippines, Chris decided to come to Dubai, sharing, "I felt like there's still more of myself that I need to discover." Like many other Pinoys, she yearned for greater opportunities and the chance to better support her family back home. She has been living in Dubai for 7 years now.
Outside of work, Chris loves to bake, travel, and explore the outdoors. She hopes to start her own business someday, but for the meantime… she is simply enjoying life in Dubai! She also shares her adventures of her trips via her blog – www.chrisdeysolong.com.  Learn more about Chris as she shares her experience and insightful tips for job-seekers through the following OFW feature.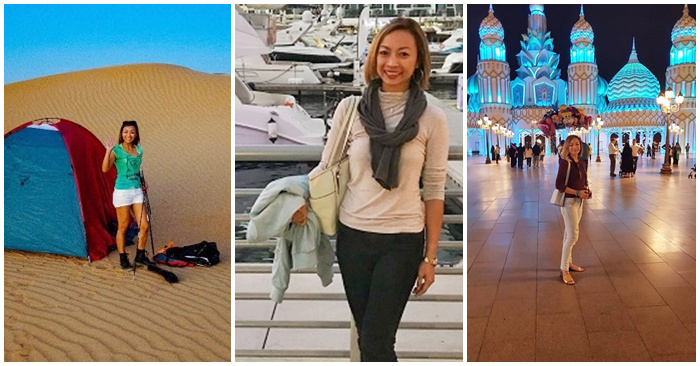 OFW Feature: Chris, Contracts Manager in Dubai
Name: Chris
Age: 37 years old
Current Profession: Contracts Manager for a Trading Company
College Degree: BS Business Administration
Years in Dubai: 7 years
1. Tell us about yourself.
Hi! My name is Chris, 37 years old. I am currently working as a Contracts Manager for a trading company based in Jebel Ali. Born and raised in Iloilo City. I completed my undergraduate degree (BS Business Administration) at University of the Philippines – Visayas and accomplished my Masters Degree in Business Administration at De la Salle University – Dasmarinas.
Dubai has been my second home for the last 7 years.
2. Why did you come to Dubai?
Just like any other expat in the UAE, I came here for better opportunities — specifically financial and professional growth in an entirely new environment. Before I came to Dubai, I already has a good-paying job in the Philippines. However, I wanted something more. I felt like there's still more of myself that I need to discover, and venturing outside the country may be a good start.
3. What were your previous jobs?
I came to Dubai through a manpower agency based in Manila in December 2010. I first started as a Customer Service Representative in Funcity. From there, after three months, I was moved to work in the Head Office as a Receptionist/Admin Assistant.
After a year, I received a job offer from an IT company, where I worked as HR Assistant/Administrator.
After more than 2.5 years, I received an offer from a start-up company to handle an HR, Office Administration, and Sales Coordinator job. I know it sounds like a lot, but it's actually manageable — well at first! Since the company was just starting up when I joined, the amount of workload was very acceptable. However, as months passed, the workload also increased and an additional task was handed over to me, which is Trade Finance.
In December 2016, I accepted a job offer from a trading company based in Jebel Ali Freezone, where I am currently, happily working with.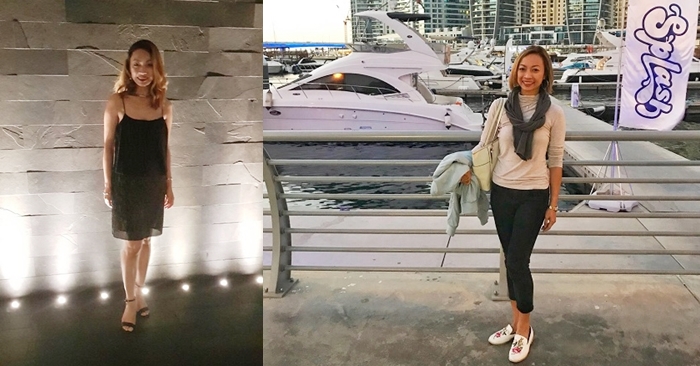 4. How do you find your current job? Are you happy/satisfied with it?
The headhunter who introduced me to my former company presented my profile to the CEO of the trading company I'm working with now. Apparently, there were some internal issues going on in my previous company and the headhunter wanted to help me out before everything else goes wrong. Luckily, they were working on a new requirement which suits my qualifications, and set me up for an interview with the CEO. The interview went very well, and now here I am, happy and contented.
5. Are you able to save in Dubai? Why/How?
This is probably one of the most petrifying questions that I have been trying to avoid. My answer is practically no. I hardly save! If I do, I spend it on my travels. I travel 2-3 times in a year. And just like everyone else, I also send money to my family back home. I manage my personal/living expenses so I can travel. My social activities are very minimal. I don't splurge on shopping and rarely do I eat outside either.
There are some things that I do that if you want to really save, should avoid doing such as: minimize travel expenses, choice of accommodation, and lifestyle choices.
Accommodation usually takes 20-30% of the salary; this alone is taking a big chunk from your earnings so if you can consider living in a shared apartment, that can be one of the good ways to save.
6. Is it difficult to live in Dubai? What are/were your struggles? What's life like outside work?
Life is difficult and full of challenges. Otherwise, if it's too easy, it would be unrealistic! Well, this is my personal opinion.
Living in Dubai is somewhat difficult especially if you live solo. Whatever happens, you have to watch after yourself as you only have yourself. You have to deal with homesickness a lot especially during your first year. If you came on a visit visa, you are faced with having to look for a job before your visa expires. The cost of living is also high if you're not careful and conscious of your spending.
I came to the UAE already holding a work visa so I did not have to face so much challenges on my first year. At the same time, I'm already used to being away from my family back home. I had worked and lived alone in Manila for more than 8 years; hence, homesickness didn't affect me much.
I like to keep myself busy especially after or outside of work. I regularly do my exercises at home (I haven't gone to a gym for the last 2 years as there's no free gym in my building). I sometimes keep myself busy in my kitchen, baking something healthy. I also watch TV series / Netflix (No, I don't have any cable subscriptions). Most weekends are spent outdoors – free parks, camp grounds, open beach, or just simply at home. I hardly go to the mall, but if I do, it's for grocery shopping or buying something I need.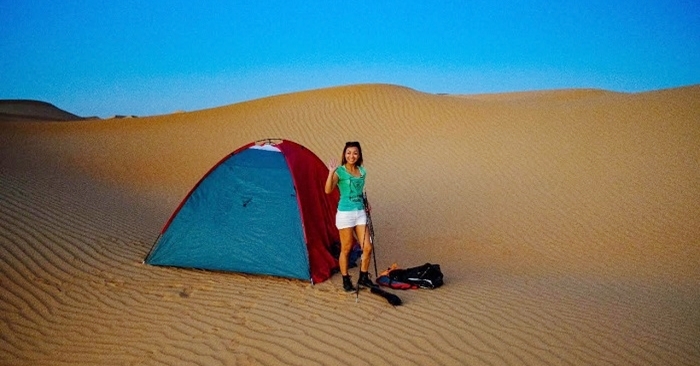 7. What do you like about Dubai?
I always feel like Dubai is the New York City of the Middle East… fast-paced, vibrant, and full of different opportunities. There are a lot of things you can do when you're in Dubai, not just for people who can splurge but for people who're trying to be economical too. Dubai offers its public a lot of chances to enjoy their stay in the city.
8. What do you NOT Like about Dubai?
Summer in UAE can be so unpleasant that you'll wish you're somewhere else colder! The high cost of living is also one of the factors that make life in the city tough. The continuous influx of tourists who come to look for jobs also makes it difficult. How? Because it means you are not indispensable. If you don't take care and do good in what you do, it's easy for companies to find a replacement. And, if you're on visit visa to look for a job, you have a lot of competition.
9. What are your plans in your career/family/future?
Career-wise, I'm still relatively new in the company and I like my job. I only intend to continuously do well in it, try to learn more, and improve my skills and knowledge in trading and logistics.
Family-wise, well, I'm still single and getting married is far-fetched. I don't intend to work my whole life and I look into retiring in 10 years hopefully and maybe start a business after.
10. You have any tips for Kabayans when working/finding work/living in Dubai?
Avoid being choosy. When it comes to work, especially for non-skilled positions, don't be picky! Sometimes, one position can serve as your stepping stone to your dream job. More often than not, people don't really get to land the job that they studied for 4 years in the University for!
Before sending out your CVs to employers or headhunters, know the extent of your capabilities, skills, and knowledge. From there, work on knowing which industries you should target/consider to send your CV to. Don't forget to update your CV. Format your CV properly, try to research/check sample (international standard) CVs on the Internet. Highlight your skills and experiences. And, before going to your interview, do a research about the company you will have the interview with. It's always better to know a couple of important points about the company and know the position offered, or at least try to remember the position you have applied for. Don't go asking what the position is! Believe me, it happens to some and it's actually a turn-off to the interviewer. I've been there.
We came to Dubai/UAE to work, help our families, and build a good future for us or for our families back home.  It's good to always remember why we're here so we don't get lost to the glitter of the city.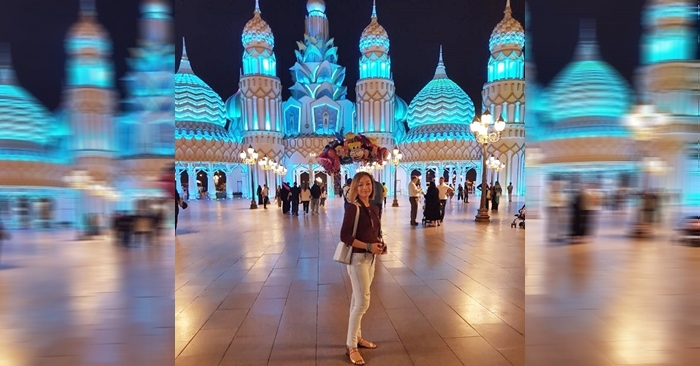 —————-
*Photos provided by Chris
Instagram: @xthine08
Website: http://www.chrisdeysolong.com
Are you an expat in Dubai? Do you want to be featured in the website? Send us an email telling us you want to be featured at admin@dubaiOFW.com and we will send you the set of questions! Let's help other Pinoys who want to come to Dubai understand what life in the UAE is like through your story.