Car owners whose vehicles are about to expire will need to renew it or face penalties. Once you have purchased a car in Dubai, it is your responsibility to pay your fines and renew your vehicle registration to make sure that you are legally allowed to drive your car. We had our car for a year and have experienced renewing the license first-hand.
Also Read: How to Get a Driver's License in Dubai
What's great is that RTA (Roads & Transport Authority) has made it easier to renew it without going to any office. Please be guided on the process below.
Guide to Renewing Car License in RTA Online
We only had a few days before our car registration was about to expire so we had to act fast. We got worried as well because there's also a short waiting period before the registration card will be delivered to our home address. If we drive our car without renewing, we run the risk of getting reprimanded should any unforeseen incident will occur. I called the RTA hotline and the customer service rep assured me that once I renew the license online, I can just show the electronic receipt of the renewal and that would already serve as the temporary registration card, which is great.
Anyway, please check the step by step procedure below for your reference.
Note: Make sure that you also renew your car insurance and pay your traffic fines as you cannot proceed if you don't have a valid one. It will show up in the RTA system and you may not be able to go through the process below if you don't have the insurance yet (yes, this how well-connected the system in Dubai is in terms of processing such services).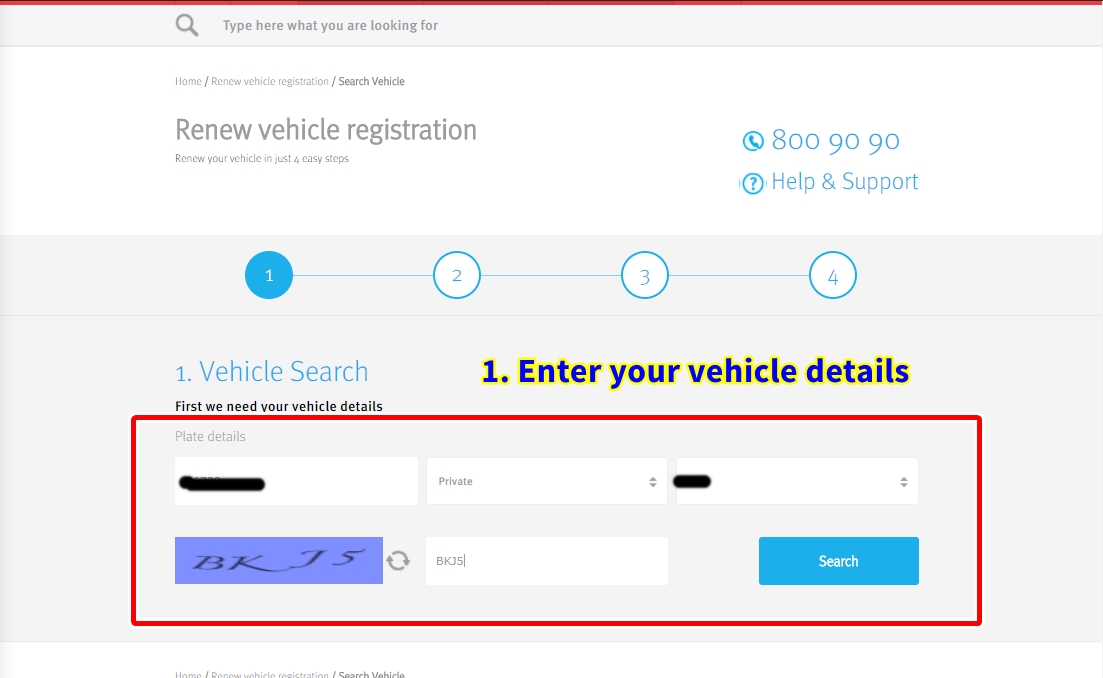 Step 2. Verify your details are correct.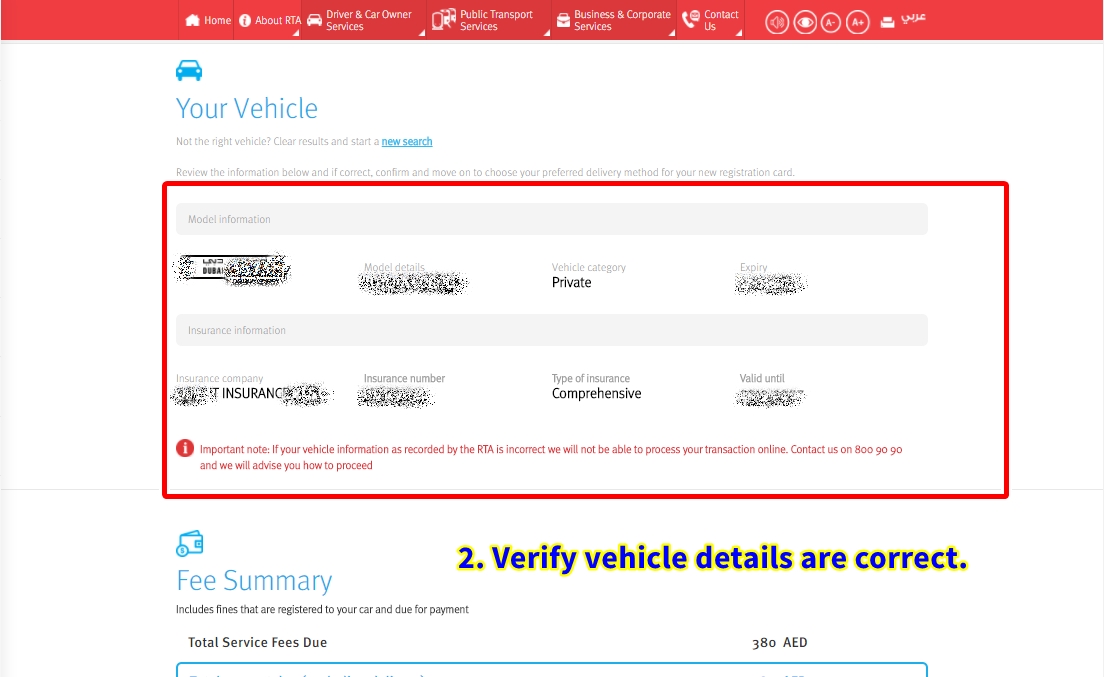 Step 3. Choose between keeping your plate number or design. If you want to change your plate number or the design of your plate, there will be additional fees.
Step 4. Choose the delivery method for your registration card. We chose to have it delivered to our home for 20 AED (7-10 days delivery).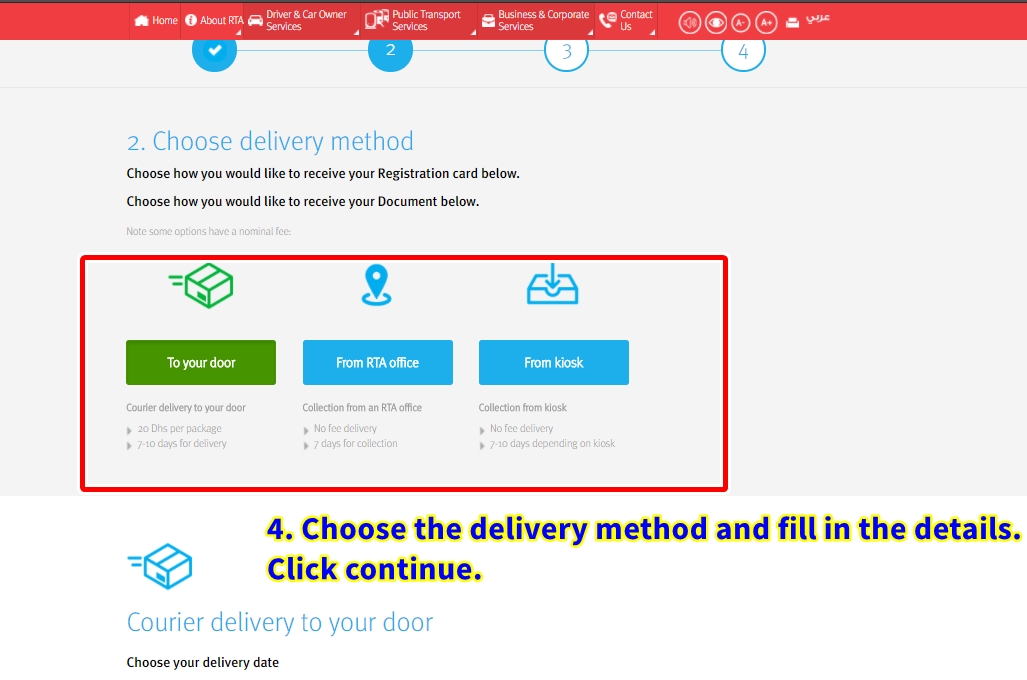 Step 5. Confirm the details and make the payment. We used our debit card to pay for the fees.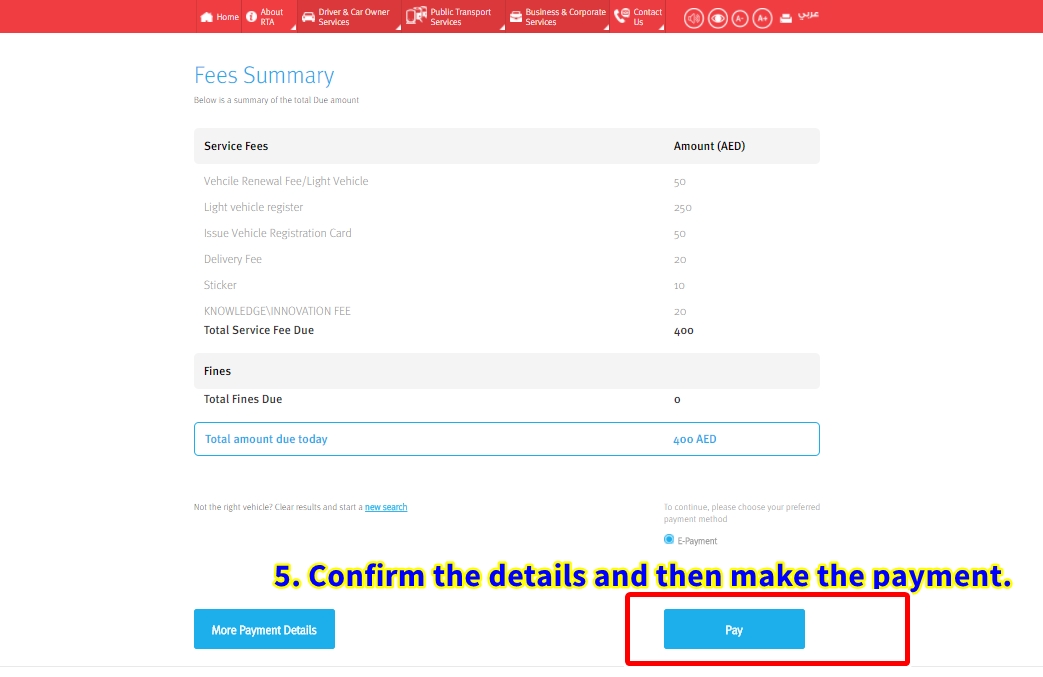 Step 6. After payment is accepted, you have successfully renewed your car license!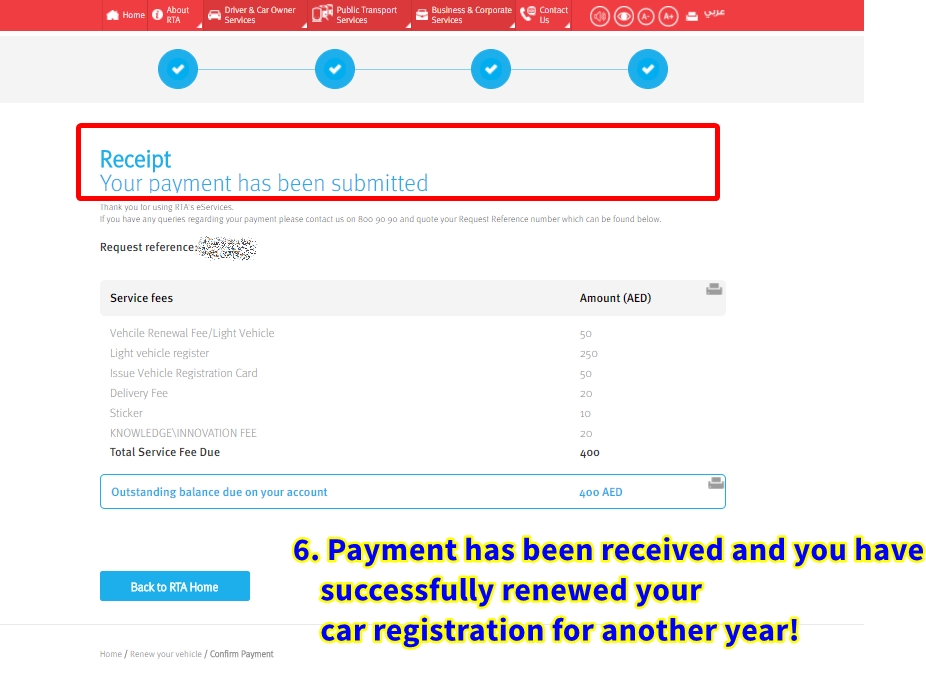 So the above is the process of renewing your vehicle registration. You will receive (via email) an electronic receipt to prove that you've renewed the license so make sure to at least have a screenshot of it (or print it) while waiting for the Registration Card delivery.
We received our card actually in about 3 days only and it was delivered straight to our home. It was a fast and convenient procedure and we're happy it wasn't much of a hassle. This is valid for one year again. We hope you find the guide useful.