Today's OFW interview features Cheryl, a 36-year-old Filipina in Dubai. She graduated with a degree in AB Mass Communications. At present, she is a Digital Marketing Executive for an events company. She also happens to be a blogger and writes about her travels! She's actually new and has been in the city for only seven months. While most of our interviews feature Pinoys who have been in the UAE for quite some time, it's still good to share experiences even to those who are new here so it gives our fellow Pinoys back home a more updated situation of the city from a fresh expat's perspective.
Initially, Cheryl came to Dubai just to attend the wedding of her sister. Upon her arrival, she was amazed by the beauty of Dubai and discovered possible career opportunities. Sure enough, she found a job that she loves, made a lot of new friends, and is enjoying the diverse culture and sights of the city.
Being a single mom, Cheryl misses her two lovely daughters back home. She considers them as her motivation and inspiration! She also hopes to establish her own business someday. With her positive attitude, we believe that this will come true! Read on to know more about Cheryl and her inspiring story!
OFW Feature: Cheryl, Digital Marketing Executive in Dubai
Name: Cheryl Azarraga
Age: 36 years old
Current Profession: Digital Marketing Executive
College Degree: AB Mass Communications
Years in Dubai: 7 months
1. Tell us about yourself.
Hi! My name is Cheryl Azarraga, also known as "Cherry Bells" by my followers and blogger friends. I'm 36 years old and a single mom. I'm a Digital Marketing Executive at an events company and I took up AB Mass Communications. I've been in Dubai since Ramadan last year, so I've been here for only 7 months.
2. Why did you come to Dubai?
I came to Dubai because of my sister's wedding. I was the only one in my family who could travel and be her witness. I was still "half-hearted" to give Dubai a shot because I didn't want to leave my kids behind. However, I was amazed by the beauty of this city and the promise of possible opportunities that awaited me. So, I decided to stay!
3. What were your previous jobs?
I was a Social Media Freelancer, Content Writer, and Blogger. I really enjoyed my job in the Philippines because I got the chance to meet a lot of interesting people! However, the salary and money I was getting was not enough to sustain my kids' needs. I have two grown up daughters already — one is 14 years old and the other is 9 years old.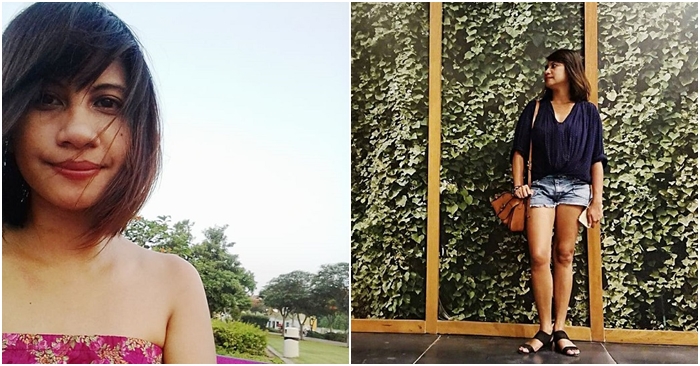 4. How do you find your current job? Are you happy/satisfied with it?
I am enjoying my current job! The pay is good for starters and it's near my place. I work somewhere in Internet City and I live in Barsha Heights, so going to work is really convenient.
5. Are you able to save in Dubai? Why/How?
I haven't saved that much yet since I just arrived, but I can say that it's easier to be frugal here because being away from your family motivates you to work hard and spend your money wisely.
6. Is it difficult to live in Dubai? What are/were your struggles? What's life like outside work?
All of us get challenged when we're new in a place that we're not familiar with. It was really tough looking for work because of the stiff competition. Some offered me jobs that are not in my line of expertise and some even offered really low salaries. But again, patience is important. And I'm so blessed because my sister is living here and is always there to help me settle down and get used to the hustle and bustle of this fast-paced city.
Life outside of work is awesome! I often spend it with friends going out on dinners, chilling out at bars near our area (Barsha Heights) and of course, there's always ladies night!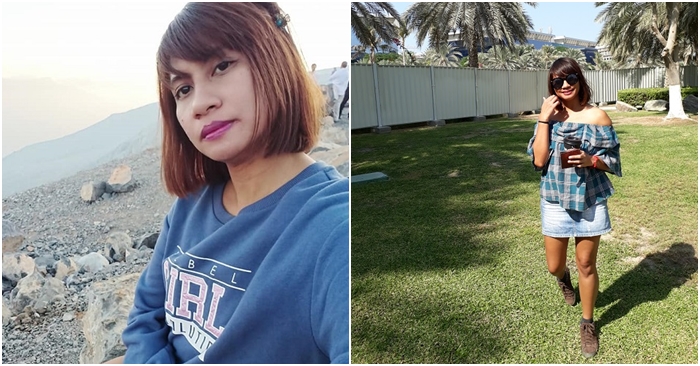 7. What do you like about Dubai?
I like the fast-paced culture and the people you meet from different countries. I love interacting with other expats, too! I even joined an expat group and sometimes attend their mini gatherings to widen my network and build connections. I also love the convenience Dubai gives. No traffic means easier commute using the Metro and you can even order something from the grocery and it will be delivered to your doorstep!
I love the magnificent buildings and their unique structures. I also love how safe the city is. You can walk outside at 3 am and no one will bother you. You can leave your bag unattended and order something at a coffee shop and you'll find itis still there. Plus, people are really friendly.
8. What do you NOT Like about Dubai?
The summer weather! I almost fainted during the time of Ramadan. I was touring Dubai (somewhere in the old areas) riding the abra and I thought I almost lost consciousness because the heat was so unbearable!
9. What are your plans in your career/family/future?
I plan to save and put up my own business in the Philippines. Dubai is not long-term for me, although of course, we cannot predict what the future holds.
10. You have any tips for Kabayans when working/finding work/living in Dubai?
One mistake I just noticed in some Kabayans we have here in Dubai is that they always undersell themselves. Always know that you are capable and competent to handle the job that you're applying for. Know your value! Be confident during interviews.
I can still remember this applicant who was asked by the manager what position he's applying for and the applicant said: "Just give me any position that is open." The manager asked him, "So you don't know the position you're applying for? Does that mean you can handle any position I offer you?" The applicant was speechless and didn't know how to answer.
Always know what you really want when applying! Make sure that you are qualified for the position. Be patient and always stay positive! And when you finally land that job, always value it and put your best effort in what you do. Learn to love your role and it will eventually manifest in your performance, and your boss will definitely notice!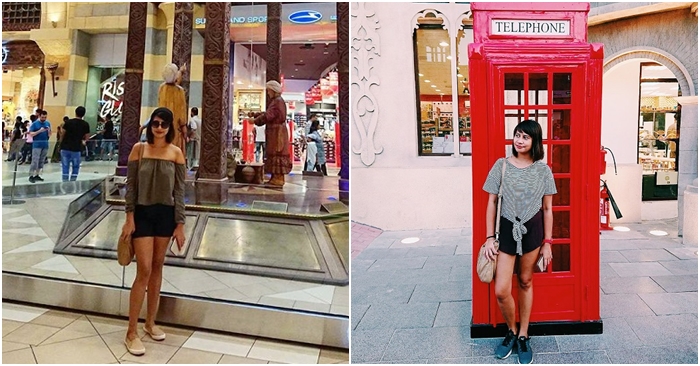 Connect with Cheryl via Her Blog & Social Media
To know more about Cheryl, you may get in touch with her through:
Blog: I am the South Girl
Facebook: Cherry Bells
Instagram: @imcherrybells
—————-
*Photos provided by Cheryl
Are you an expat in Dubai? Do you want to be featured in the website? Send us an email telling us you want to be featured at admin@dubaiOFW.com and we will send you the set of questions! Let's help other Pinoys who want to come to Dubai understand what life in the UAE is like through your story.