Does the name of my school matter when I get a job in Dubai? Why do employers ask for my expected salary directly during a job interview? These are some relevant questions being discussed in a recent interview feature with Boy Dubai blogger, Ion Gonzaga, and HR Director, Vagelyn Tumbaga Federico.
This episode is very insightful and helpful to a lot of Pinoys and even other expat nationalities who want to gain ideas in the job industry in Dubai. What better way than to speak to renowned professional who has been working in the HR department for over 15 years. So check out the episode below:
Note: Information shared here are based on the opinions of each person and should only be used as a guide to gain a better understanding of the set-up in UAE. There may be changes in the law and it's important that we refer to official government websites/announcements for updates. Please let this post act only as a 'tip'.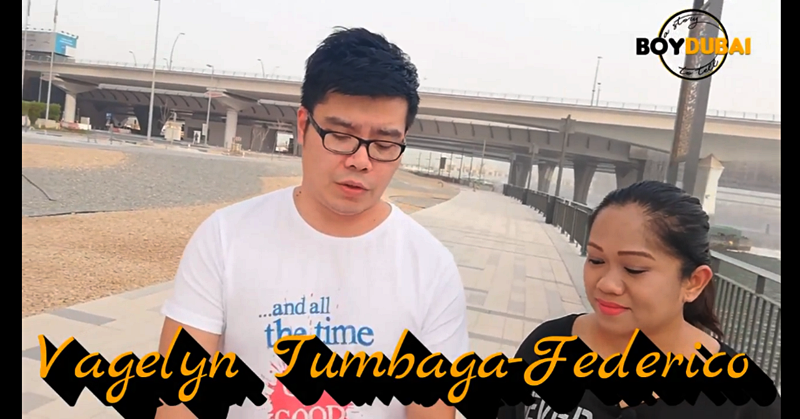 Walk-in with Boy Dubai: Ion Gonzaga and Vagelyn Tumbaga Federico Discusses Salary Expectations and School Name during Job Interviews
Ion Gonzaga of Boy Dubai features Vagelyn Tumbaga Federico as they discuss few key points during a job interview – school name and salary expectations. Filipinos, please watch this. Even other expat nationalities can learn, too.
Check out the full video below:
In case the video above doesn't work, you can also view the video from Ion's YouTube account.
Do I need to be a graduate of a Top School to Land a Job in Dubai?
In the Philippines, there is a common notion for companies to consider an applicant based on the name of the school. That is why many Pinoys aim to study in a 'prestigious' university or graduate in the top schools in order to land a well-paying job. However, in Dubai, Ion and Vagelyn agrees it's a level-playing field here. Most employers may focus on your educational attainment or that you hold a college degree
Is it normal to talk about salary expectations in the onset of the interview?
In the video, Vagelyn discusses that employers may ask for salary expectations from applicants because in Dubai, companies work on budget with a minimum and maximum range, and that if your expectations may not fit, then that could be a factor for you to not to land a job. But as an applicant, it is still important to know your value so you can defend why you have set your salary standards according to your skills/competencies. Companies may go beyond their budget if you have some value to offer to the company (especially in managerial and supervisory positions).
——————————————
Watch the video above so you can gain insights especially when you want plan to work in the UAE. Thank you to Ion and Vagelyn for sharing their thoughts especially to these important concerns that we face when looking for jobs.
Ion Gonzaga aka "Boy Dubai"
Want to learn more about life as an expat in Dubai? Read the blog of Ion of BoyDubai.com as he shares more experience with fellow Filipinos in the UAE. Follow his pages here:
Website: www.BoyDubai.com
Facebook Page: facebook.com/BloggerBoyDubai
YouTube: Boy Dubai YouTube Channel
Vagelyn Tumbaga Federico
Vagelyn has been in the HR industry for over 15 years, check out her Facebook Page here – facebook.com/VagelynTumbaga/