UAE Exchange is one of the leading financial services and money exchange centers that was established in the UAE last 1980. They offer a full suite of diversified and innovative financial solutions through foreign exchange, money transfer, and payment solutions. They make sure that the needs of their customers are satisfied.
Also Read: List of Al Ansari Exchange Branches in UAE | Al Ansari Dubai, Abu Dhabi, Sharjah Branches
We have gathered the available branches in the UAE for you to visit at ease and process your financial transactions. UAE Exchange has been recognized and awarded for its corporate citizenship, excellent customer service business planning, and initiatives.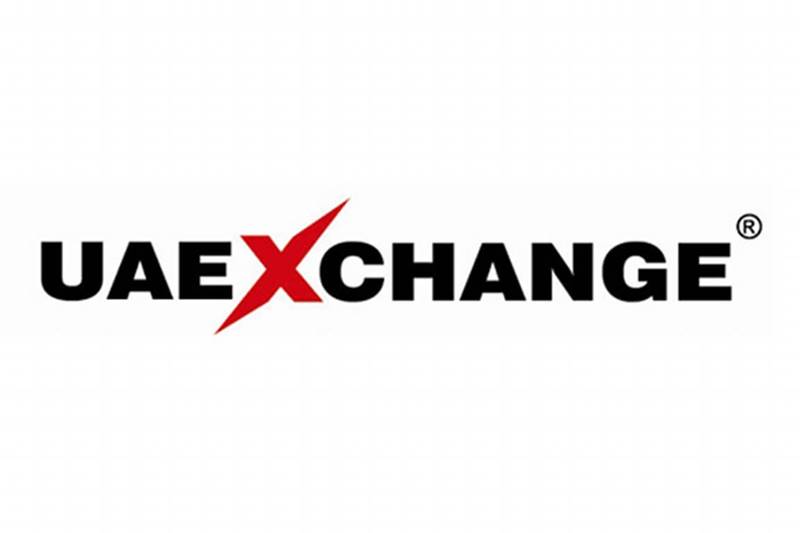 If you are looking for a specific UAE Exchange branch near you, please check out this directory listing of the office address, working hours, and contact information we've posted in each emirate below.
UAE Exchange Abu Dhabi Branches
Abu Dhabi Coop Branch
Address: Opposite of Yateem Optician, Inside Abu Dhabi Cooperative Society, Hamdan Street, Abu Dhabi
Working Hours: Monday to Sunday: 08:00 – 23:30
Email: auhcoop.branch@ae.uaeexchange.com
Phone: +971-2-6715597
Fax: +971-2-6715958
Abu Dhabi Main Branch
Address: Next to Liwa Centre, Near to Bank of Baroda, Shaikh Hamdan Street
Working Hours: Sat-Thu : 08:00 – 22:00 Friday : 08:00 – 11:30 & 14:00 – 22:00
Email: abudhabi.branch@ae.uaeexchange.com
Phone: +971-2-6322166
Fax: +971-2-6312030
Abu Dhabi Mall Branch
Address: Abu Dhabi Mall Tourist Club Area Level 1 Next to Crystal Gallery, Abu Dhabi
Working Hours: Sat-Thu : 09:00 – 23:00 Friday : 10:00 – 23:00
Email: abudhabimall.branch@ae.uaeexchange.com
Phone: +971-2-6441190
Fax: +971-2-6441193
Abu Dhabi Souk Branch
Address: Al Sayegh Building Shaikh Hamdan Street
Working Hours:
Email: auhsouk.branch@ae.uaeexchange.com
Phone: +971-2-4450522 Speed Dial: CHQ: *5004, GHQ: 666
Fax: +971-2-6322929
Al Ain Al Falah Plaza Branch
Address: Khalifa Street, Al Ain
Working Hours: Monday to Sunday: 09:00 – 22:30
Email: alainalfalah.branch@ae.uaeexchange.com
Phone: +971-3-7512775
Fax: +971-3-7512108
Al Ain Branch
Address: Al Ghaba Street, Ateeq Mohamed Khalifa Building, Opp. Sana Centre Near Investment Bank Al Ghaba Road
Working Hours: Sat-Thu: 08:00 – 22:00, Friday: 08:00 – 11:30 & 14:00 – 22:00
Email: alain.branch@ae.uaeexchange.com
Phone: +971-3-7654258
Fax: +971-3-7668326
Al Ain Hili Branch
Address: Shop No. 11 Al Safa Commercial Centre Hili Al Ain
Working Hours: Sat-Thu: 08:00 – 22:00, Friday: 08:30 – 11:30 & 14:00 – 22:00
Email: alainhili.branch@ae.uaeexchange.com
Phone: +971-3-7635537
Fax: +971-3-7622962
Al Ain Sanayya Branch
Address: Opp. To ADCB Bank Inside Al Ain Gift Market
Working Hours: Sat-Thu: 08:00 – 22:00, Friday: 08:30 – 11:30 & 14:00 – 22:00
Email: alainsanayya.branch@ae.uaeexchange.com
Phone: +971-3-7216267
Fax: +971-3-7219141
Al Nahda Tower
Address: Next to Bank Muscat, Opposite Zubair Automotive, Ghala, Sultanate of Oman
Working Hours: Sat-Thu: 08:30 – 12:30 & 16:30 – 20:30, Friday: 08:30 – 11:00 & 16:00 – 20:30
Email: alnahda.tower@omanuaeexchange.com
Phone: +968 2421 0306
Fax: N/A
Al Raha Village Branch
Address: Shop No. 23, 1st Floor Trucks Road, Mafraq Abu Dhabi
Working Hours: Monday to Sunday: 09:00 – 23:00
Email: alrahavillage.branch@ae.uaeexchange.com
Phone: +971-2- 5856071
Fax: +971-2-5856224
Al Wahda Mall Branch
Address: Shop No 13 Near Magrudi Book Shop 1st floor Defence Road
Working Hours: Monday to Sunday: 09:00 – 23:00
Email: alwahdamall.branch@ae.uaeexchange.com
Phone: +971-2-4437374
Fax: +971-2-4437370
Bahla Branch
Address: PO Box 505, P.C. 612, Opp. Shell Filing Station, Mesylah Bahla, Bahla, Sultanate of Oman
Working Hours: Sat-Thu: 08:30 – 12:30 & 16:30 – 20:30, Friday: 08:30 – 11:00 & 16:00 – 20:30
Email: bahla.branch@omanuaeexchange.com
Phone: +968 25419900
Fax: N/A
Baniyas Branch
Address: Near National Bank of Abu Dhabi Sector 9, Baniyas
Working Hours: Sat-Thu: 08:00 – 22:00, Friday: 08:00 – 11:30 & 14:00 – 22:00
Email: baniyas.branch@ae.uaeexchange.com
Phone: +971-2-5835852
Fax: +971-2-5832002
Baniyas Mall Branch
Address: Opposite to Carrefour, Ground Floor Bawabat Al Sharq Mall, Near to Baniyas Police Station
Working Hours: Monday to Sunday: 09:00 – 24:00
Email: baniyasmall.branch@ae.uaeexchange.com
Phone: +971-2-5868958
Fax: +971-2-5868839
Bateen Mall Branch
Address: Inside Bateen Mall, Previously Old Bus Station, Near NBAD Bateen Branch and Emirates Post Office
Working Hours: Sat-Thu: 09:00 – 22:00, Friday: 09:00 – 11:30 & 16:00 – 22:00
Email: bateen.mall@ae.uaeexchange.com
Phone: +971-2-6674156
Fax: +971-2-6674158
Capital Mall Branch
Address: Shop No.RA060, Ground Floor, Opp. Lulu Hypermarket, Capital Mall, Mussafah
Working Hours: Monday to Sunday: 08:30 – 24:00
Email: capitalmall.branch@ae.uaeexchange.com
Phone: +971-2- 5536014
Fax: +971-2- 4475432
Electra Branch
Address: Building No. 177 Electra Road, Opp. Sands Hotel Abu Dhabi
Working Hours: Sat-Thu: 08:00 – 23:00, Friday: 08:30 – 11:30 & 14:00 – 23:00
Email: electra.branch@ae.uaeexchange.com
Phone: +971-2-6397580
Fax: +971-2-6397606
Etihad Plaza Branch
Address: Shop No: SE 45 Etihad Plaza Building New Airport Road Abu Dhabi
Working Hours: Sat-Thu: 10:00 to 22:00, Friday: 14:00 to 23:00
Email: etihadplaza.branch@ae.uaeexchange.com
Phone: +971-2-5570776
Fax: +971-2-5567513
Gayathi Branch
Address: Opp. ADCB Bank Near Taxi Stand Gayathi Western Region of Abu Dhabi
Working Hours: Sat-Thu: 08:00 – 22:00, Friday: 08:30 – 11:30 & 14:00 – 22:00
Email: ghayathi.branch@ae.uaeexchange.com
Phone: +971-2-8743388
Fax: +971-2-8743389
Gayathi II Branch
Address: Old Tamm Building, Shabiya Liwa, Liwa Road, Gayathi
Working Hours: Sat-Thu: 08:00 – 22:00, Friday: 08:30 – 11:30 & 14:00 – 22:00
Email: gayathi2.branch@ae.uaeexchange.com
Phone: +971-2-8743183
Fax: +971-2-8741043
Gayathi Sanayya Branch
Address: Shop No 5, Plot No 4, Gayathi Industrial Area, Gayathi, Abu Dhabi
Working Hours: Sat-Thu: 08:00 – 22:00, Friday: 08:00 – 11:30 & 14:00 – 22:00
Email: gayathisanayya.branch@ae.uaeexchange.com
Phone: +971-2-8744949
Fax: +971-2-8744959
Ghala Branch
Address: Ghala R/A, Near Royal Hospital, Oman & UAE Exchange Centre & Co LLC PO BOX 726, PC 130 Sultanate of Oman
Working Hours: Sat–Thu: 08:30 – 12:30 & 16:30 – 20:30, Friday: 08:30 – 11:00 & 16:00 – 20:30
Email: ghala.branch@omanuaeexchange.com
Phone: +968-24502664, +968-99326724
Fax: +968-24503308
Ghobra-Lulu Hypermarket
Address: Lulu Hyper Market, Postal Code-131, P.O. 1116, Sultanate Of Oman
Working Hours: Sat-Thu: 09:30- 12:30 & 16:30 – 21:30, Friday: 09:30 – 11:00 & 16:00 – 21:30
Email: ouaelulu@omantel.net.om
Phone: +968-24-584358/7
Fax: +968-24-584355
ICAD Mussafah Branch
Address: ICAD Residential City, First Floor, Above Al Wafa Super Market
Working Hours: Sat-Thu: 08:00 – 22:00, Friday: 08:00 – 11:30 & 14:00 – 22:00
Email: icad.branch@ae.uaeexchange.com
Phone: +971-2-5503151
Fax: +971-2-5503182
Ipoh
Address: Shop No 7, Ground Floor,Jalan Mustapha Al Bakri, 3300, Ipoh Perak
Working Hours: All Days : 09:00 – 18:00
Email: ipoh.branch@my.uaeexchange.com
Phone: +6012-4758267 / +605-2554200
Fax: +603-22614202
Izki Branch
Address: Opp. Izki Municipality, Izki, Oman & UAE Exchange Centre & Co LLC PO BOX 1116, PC 131 Sultanate of Oman
Working Hours: Sat–Thu: 08:30 – 12:30 & 16:30 – 20:30, Friday: 08:30 – 11:00 & 16:00 – 20:30
Email: izki.branch@omanuaeexchange.com
Phone: +968-25340725, +968-97041183
Fax: +968-25340238
Jaalan Bu Ali Branch
Address: Oman & UAE Exchange Centre & Co. LLC, Jalan Bu Ali Branch, Souq, Near Oman Post, P O Box 499, PC 416, Sultanate of Oman
Working Hours: Mon-Sat: 08:30 – 12:30 & 16:30 – 20:30, Friday: 08:30 – 11:00 & 16:00 – 20:30
Email: jaalan.branch@omanuaeexchange.com
Phone: +968-2555 4660
Fax: +968-2555 4662
Khalidiyah Mall Branch
Address: Khalidiyah Mall, Opp. Lulu Supermarket Khalidiyah Street, Abu Dhabi
Working Hours: Monday to Sunday: 08:00 – 23:30
Email: khalidiyah.branch@ae.uaeexchange.com
Phone: +971-2-6354456
Fax: +971-2-6354457
Liwa Branch
Address: Building No. 3, New Market, Liwa
Working Hours: Sat-Thu: 08:00 – 22:00, Friday: 08:00 – 11:30 & 14:00 – 22:00
Email: liwa.branch@ae.uaeexchange.com
Phone: +971-2-8820992
Fax: +971-2-8820875
Lulu Hypermarket Sohar Branch
Address: Lulu Hypermarket-Al Burj, Next To Rgo, P. C. 131, P. O. Box. 1116, Sultanate Of Oman
Working Hours: Sat–Thu: 09:30 – 21:30, Friday : 09:30 – 12:00 & 02:00 – 21:30
Email: burjlulu.branch@omanuaeexchange.com
Lulu Hypermarket-Al Burj
Next To Rgo, P. C. 131, P. O. Box. 1116, Sultanate Of Oman
Madinat Zayed Branch
Address: Opposite Madinat Zayed Mall Gold Centre, Madinat Zayed Abu Dhabi
Working Hours: Sat-Thu: 08:00 to 24:00, Friday: 08:30 – 11:30 & 14:00 – 24:00
Email: madinatzayed.branch@ae.uaeexchange.com
Phone: +971-2-6323328
Fax: +971-2-6328428
Madinat Zayed(Bada Zayed)Branch
Address: Near Abudhabi Commercial Bank Main Street Madinat Zayed (Badazayed) Western Region AUH
Working Hours: Sat-Thu: 08:00 – 22:00, Friday: 08:00 – 11:30 & 14:00 – 22:00
Email: badazayed.branch@ae.uaeexchange.com
Phone: +971-2-8844288
Fax: +971-2-8841288
Mafraq Branch
Address: Near Al Jaber Camp, H-1 Workers City, Mafraq, Abu Dhabi
Working Hours: Monday to Sunday: 08:00 – 22:00
Email: mafraq.branch@ae.uaeexchange.com
Phone: +971-2-5828790
Fax: +971-2-5859583
Marina Mall Branch
Address: Next to Gloria Jean's Coffees, First Floor, Marina Mall, Abu Dhabi
Working Hours: Monday to Sunday: 09:00 – 23:30
Email: marinamall.branch@ae.uaeexchange.com
Phone: +971-2-6359487
Fax: +971-2-6359627
Mirfa Branch
Address: Shop No. 5 & 6, P32 Mirfa Market, Mirfa
Working Hours: Sat-Thu: 08:00 – 22:00, Friday: 08:00 – 11:30 & 14:00 – 22:00
Email: mirfa.branch@ae.uaeexchange.com
Phone: +971-2-8832507
Fax: +971-2-8832535
Muroor Branch
Address: Shop No: 3 Ground Floor Muroor Co-operative Mall Abu Dhabi Muroor Road
Working Hours: Sat-Thu: 08:00 – 22:00, Friday: 08:30 – 11:30 & 14:00 – 22:00
Email: muroor.branch@ae.uaeexchange.com
Phone: +971-2-4498505
Fax: +971-2-4498299
Mussafah I(Sector 10)Branch
Address: Meera Ahmed Abdulla Sultan Building, P.O Box 9630, Mussafah Shabiya Sec 10, Next to NMC Building
Working Hours: Sat-Thu: 08:00 – 22:00, Friday: 08:00 – 11:30 & 14:00 – 22:00
Email: mussafah.branch@ae.uaeexchange.com
Phone: +971-2-5595921
Fax: +971-2-5595930
Mussafah II(Sector 12)Branch
Address: Opposite Zia Pharmacy, Sector 12
Working Hours: Sat-Thu: 08:00 – 22:00, Friday: 08:00 – 11:30 & 14:00 – 22:00
Email: mussafah2.branch@ae.uaeexchange.com
Phone: +971-2-5525727
Fax: +971-2-5526572
Mussafah Sanayya I Branch
Address: Mussafah Industrial Area, Next to Emirates Bank/ Dubai Islamic Bank, Opp. HSBC Near to KFC & Pizza Hut
Working Hours: Sat-Thu: 08:00 – 22:00, Friday: 08:00 – 11:30 & 14:00 – 22:00
Email: sanayya.branch@ae.uaeexchange.com
Phone: +971-2-5548823
Fax: +971-2-5548824
Mussafah Sanayya II Branch
Address: Industrial Area 9, Inside Royal Emirates Super Market, Mussafah Sanayya
Working Hours: Sat-Thu: 08:00 – 22:00, Friday: 08:30 – 11:30 & 14:00 – 22:00
Email: auhsanayya2.branch@ae.uaeexchange.com
Phone: +971-2-5556733
Fax: +971-2-5547397
Mussafah Sanayya III Branch
Address: Star Four Hypermarket,Sector 14, Mussafah Sanayya
Working Hours: Sat-Thu: 08:00 – 22:00, Friday: 08:00 – 11:30 & 14:00 – 22:00
Email: auhsanayya3.branch@ae.uaeexchange.com
Phone: +971-2-5535677
Fax: +971-2-5535778
Mussafah Sec 34 Branch
Address: Shops No. 41 & 42, Mega Store, Mussafah Industrial Area, Near K M Hypermarket, Mussafah
Working Hours: Sat-Thu: 08:00 – 22:00, Friday: 08:00 – 11:30 & 14:00 – 22:00
Email: mussafah34.branch@ae.uaeexchange.com
Phone: +971-2-5506536
Fax: +971-2-5506226
Parco Hameem Branch
Address: Shop No.12, Parco Mall, H1 Moujammat Workers City, Hameem Road, Abu Dhabi
Working Hours: Monday to Sunday: 08:00 – 23:00
Email: parcohameem.branch@ae.uaeexchange.com
Phone: +971 2 5852053
Fax: +971 2 5852079
Ruwais Branch
Address: ADNOC Housing Complex Next to ADCB Bank
Working Hours: Sat-Thu: 08:00 – 22:00, Friday: 08:30 – 11:30 & 14:00 – 22:00
Email: ruwais.branch@ae.uaeexchange.com
Phone: + 971-2-8775493
Fax: + 971-2-8775583
Safeer-Sohar Branch
Address: Safeer Mall, Near Sohar Roundabout, Sohar, P.C. 131, P.O. Box 1116, Sultanate Of Oman
Working Hours: Sat-Thu: 09:30 – 12:30 & 14:30 – 21:30, Friday: 09:30 – 11:00 & 14:00 – 21:30
Email: soharsafeer.branch@omanuaeexchange.com
Phone: +96826853039
Fax: +96826853057
Salam City Branch
Address: Shop No. 2 & 3, Gate No. 1, Al Salam Living City, Hameem Road, Abu Dhabi
Working Hours: Sat-Thu: 08:00 to 23:00, Friday: 08:00 – 11:30 & 13:30 – 22:00
Email: salamcity.branch@ae.uaeexchange.com
Phone: +971-2-5852217
Fax: +971-2-5852245
Shahama Branch
Address: Near ADNOC Filling Station Next to Ruby Saloon Old Shahama, Abu Dhabi
Working Hours: Sat-Thu: 08:00 to 22:00, Friday: 08:30 – 11:30 & 14:00 – 22:00
Email: shahama.branch@ae.uaeexchange.com
Phone: +971-2-5633264
Fax: +971-2-5633674
Sila Branch
Address: Near Al Sila Pharmacy, Opp. Govt Hospital, Al Sila
Working Hours: Sat-Thu: 08:00 – 22:00, Friday: 08:00 – 11:30 & 14:00 – 22:00
Email: sila.branch@ae.uaeexchange.com
Phone: +971-2-8721615
Fax: +971-2-8721619
Sinaw Branch
Address: Oman & UAE Exchange Centre Co. L.L.C Opposite Sinaw Wali Office, Sinaw P.O.Box 1116, P.C.131 Sultanate of Oman
Working Hours: Sat–Thu: 08:30Hrs – 12:30Hrs & 04:30Hrs – 08:30Hrs, Friday: 08:30Hrs – 11:00Hrs
Email: sinaw.branch@omanuaeexchange.com
Phone: +968 25524423, +968 99223472
Fax: N/A
Thiruvambadi Branch
Address: UAE Exchange & Financial Services Ltd. 1st Floor, Fair Trade Centre Opposite Govt. Boys High School T.U.D.A Road, Kolothumpadam Thiruvambadi (PO) Thrissur-680 022
Working Hours: Monday to Friday: 09:30Hrs to 18:00Hrs, Saturday: 09:30Hrs to 14:00Hrs, Sunday: Holiday
Email: thiruvambady@uaeexchange.co.in
Phone: +91-487-2972204/3100993, +919562488811
Fax: N/A
Tourist Club Area Branch
Address: Building # C59, Sector E13, Near Al Salama Hospital, Tourist Club Area, Abu Dhabi
Working Hours: Sat-Thu: 08:30 – 23:30, Friday: 08:30 – 11:30 & 14:00 – 23:00
Email: touristclub.branch@ae.uaeexchange.com
Phone: +971-2-6459414
Fax: +971-2-6459424
Vanasthalipuram Branch
Address: UAE Exchange & Financial Services Ltd. Building No. 5-5-181/1 Ground Floor, Panama Godown Double Road Vanasthalipuram, R.R District Telangana-500 070
Working Hours: Monday to Friday: 09:30Hrs to 18:00Hrs, Saturday: 10:00Hrs to 14:00Hrs, Sunday: Holiday
Email: Hydvanasthalipuram@Uaeexchange.Co.In
Phone: +919397090782
Fax: N/A
WTC Mall Branch
Address: Shop no. LG-22, Lower Ground, WTC Mall, Abu Dhabi
Working Hours: Sun-Wed: 10:00 – 22:00, Thu-Fri: 10:00 – 23:00
Email: wtccentralsouk.branch@ae.uaeexchange.com
Phone: +971-2-4470545
Fax: +971-2-4471808
UAE Exchange Ajman Branches
Ajman Branch
Address: Karam Plaza Bldg Near Ajman Lulu Hypermarket Near Masreq Bank
Working Hours: Sat-Thu: 08:00 – 22:00, Friday: 08:30 – 11:30 & 14:00 – 22:00
Email: ajman.branch@ae.uaeexchange.com
Phone: +971-6-7424666
Fax: +971-6-7446766
Ajman City Center Branch
Address: Shop No: 3, Sheikh Zayed Street, Ajman City Centre, Ajman
Working Hours: Monday to Sunday: 08:30 – 24:00
Email: ajmcitycentre.branch@ae.uaeexchange.com
Phone: +971-6-7431234
Fax: +971-6-7431113
Ajman Sanayya Branch
Address: Shop No: 13 Abdulla Humaid Al Mazroei Bldg. Near Emirates Gas Round About New Industrial Area
Working Hours: Sat-Thu: 08:00 – 22:00, Friday: 08:00 – 11:30 & 14:00 – 22:00
Email: ajmsanayya.branch@ae.uaeexchange.com
Phone: +971-6-7482272
Fax: +971-6-7482273
Al Jurf Branch
Address: Opposite Ajman Korea Furniture Near Madina Supermarket Al Jurf Industrial Area, Ajman
Working Hours: Sat-Thu: 08:00 – 22:00, Friday: 08:00 – 11:30 & 14:00 – 22:00
Email: jurf.branch@ae.uaeexchange.com
Phone: +971-6-7487074
Fax: +971-6-7487707
Al Manama Branch
Address: Ground Floor Inside Al Manama Hypermarket Opp. LuLu Center, Ajman
Working Hours: Sat-Thu: 08:30 – 23:00, Friday: 08:30 – 11:30 & 14:00 – 23:00
Email: ajmalmanama.branch@ae.uaeexchange.com
Phone: +971-6-7448015
Fax: +971-6-7428438
NK Mall Branch
Address: Inside NK Mall Al Hamidiya Street Near Al Hamidiya Bridge
Working Hours: Sat-Wed: 09:00 – 23:00, Thursday: 09:00 – 23:30, Friday: 09:00 – 11:30 & 14:00 – 23:30
Email: nkmall.branch@ae.uaeexchange.com
Phone: +971-6-7482030
Fax: +971-6-7482503
UAE Exchange Dubai Branches
Abu Baker Al Siddique Metro Station
Address: Near to Exit #1, Abu Baker Al Siddique Metro Station, UAE
Working Hours: Sat – Thu: 8:00 – 23:00, Fri: 13:30 – 23:00
Email: abubakermetro.branch@ae.uaeexchange.com
Phone: +971-4-2660662
Fax: +971-4-2665042
Al Aweer Branch
Address: Inside of Aweer Fruit & Veg. Market Near Mosque Opp. Wholesale Building No.2 Next to Life Pharmacy
Working Hours: Sat-Thu: 08:00 – 22:00, Friday: 08:30 – 11:30 & 14:00 – 22:00
Email: alaweer.branch@ae.uaeexchange.com
Phone: +971-4-3330889
Fax: +971-4-3330504
Al Barsha Branch
Address: Shop No: 12 & 13, Ground Floor Lulu Hypermarket, Al Barsha Behind Mall of the Emirates and Adjacent to Dubai American Academy
Working Hours: Sat-Thu: 08:00 – 23:30, Friday: 09:00 – 23:30
Email: albarsha.branch@ae.uaeexchange.com
Phone: +971-4-3418822
Fax: +971-4-3418979
Al Fahidi Station
Address: Shop No R 40.4, Bank Street side, towards Exit 1, Al Fahidi Metro, Dubai
Working Hours: Sat-Thu: 08:00 – 23:00, Friday: 13:30 – 23:00
Email: alfahidimetro.branch@ae.uaeexchange.com
Phone: +971-4-3796604
Fax: +971-4-3796736
Al Quoz Branch
Address: Shop No-6 -10, Bhatia Building, Adjacent to AlQuoz Cement Factory, Labour Camp Area, Opp to Khaleej Times
Working Hours: Sat-Thu: 08:00 – 23:00, Friday: 09:00 – 22:00
Email: alquoz2.branch@ae.uaeexchange.com
Phone: +971-4-3397979
Fax: +971-4-3397999
Al Quoz Branch
Address: Grand Shopping Mall Near Oasis Village Near National Cement Factory Near Khaleej Times
Working Hours: Sat-Thu: 08:00 – 23:00, Friday: 09:00 – 23:00
Email: alquoz.branch@ae.uaeexchange.com
Phone: +971-4-3387100
Fax: +971-4-3387200:
Al Qusais Branch
Address: Opp. to Union Co- Operative next to Al Bustan Centre
Working Hours: Sat-Thu: 08:00 – 22:00, Friday: 08:30 – 11:30 & 14:00 – 22:00
Email: alqusais.branch@ae.uaeexchange.com
Phone: +971-4-2617575
Fax: +971-4-2611919
Al Qusais II Branch
Address: UAE Country Head Quarters Building Shop No:3 ; Al Mansoori Building Damascus Street, Near Dubai Residential Oasis
Working Hours: Sat-Thu: 08:00 – 22:00, Friday: 08:30 – 11:30 & 14:00 – 22:00
Email: oasis.branch@ae.uaeexchange.com
Phone: +971-4-2930870
Fax: +971-4-2838436
Al Rigga Branch
Address: Showroom No:4 Bldg. of Rashid Mohammed Al Noaimi Al Rigga Road, Deira, Dubai
Working Hours: Sat-Thu: 09:00 – 23:30, Friday: 08:30 – 11:30 & 14:00 – 22:00
Email: alrigga.branch@ae.uaeexchange.com
Phone: +971-4-2225636
Fax: +971-4-2293314
Al Rigga Metro Station
Address: Inside Al Rigga Metro Station, Rigga, UAE,
Working Hours: Sat-Thu: 08:00 to 23:00, Friday: 13:30 to 23:00
Email: alriggametro.branch@ae.uaeexchange.com
Phone: +971-4-2951988
Fax: +971-4-2954872
Al Seef Mall Branch Head
Address: Al Seef Dubai Phase 3, Building No 9, Unit 4 Burdubai Area, Al Seef Road "Near Arabian Oud & Floating Market Dubai"
Working Hours: Thu – Sat: 10:00 – 00:00, Sun – Wed: 10:00 – 10:00
Email: alseef.branch@ae.uaeexchange.com
Phone: +971-4-3964665
Fax: N/A
At The Top Branch Head
Address: Unit No LG – 194 Fashion Avenue Near At The Top Reception "Dubai Mall Dubai"
Working Hours: roshan.bangera@ae.uaeexchange.com
Email: roshan.bangera@ae.uaeexchange.com
Phone: Phone: +971-4-3253919
Fax: N/A
Bur Dubai Branch
Address: Al Souk Street, No.5A Street, Shop No. AWQAF and Minors Affairs Foundation Building, Ground Floor Shop 1,2,3,4. Opposite to HSBC
Working Hours: Sat-Thu: 08:00 – 22:00, Friday: 08:30 – 11:30 & 14:00 – 22:00
Email: burdubai.branch@ae.uaeexchange.com
Phone: +971-4-3537070
Fax: +971-4-3536171
Burj Khalifa Metro Branch
Address: Shop no R 40.2, Next to the metro station ticket counter, Burj Khalifa Metro Station, Dubai
Working Hours: Sat-Thu: 08:00 – 23:00, Friday: 13:30 – 23:00
Email: burjkmetro.branch@ae.uaeexchange.com
Phone: +971-4-3219715
Fax: +971-4-3219740
Damac Metro Branch
Address: Shop No. 40.2, inside DAMAC Metro Station
Working Hours: Sat – Thu: 08:00 – 23:00, Fri: 10:30 – 23:00
Email: damacmetro.branch@ae.uaeexchange.com
Phone: +971-04-3700155
Fax: +971-4-3489838
Deira Dubai Branch
Address: Naif Road After Naif Police Station Nasser Bin Abdul Latif Elsarkal Building Plot no. 44 Opp. Al Karnak Hotel Naif Road Diera
Working Hours: Sat-Thu: 08:00 – 22:30, Friday: 08:30 – 11:30 & 14:00 – 22:30
Email: deiradubai.branch@ae.uaeexchange.com
Phone: +971-4-2268616
Fax: +971-4-2260276
Dragon Mart
Address: DHG 29, Opposite Food Court Dragon Mart Complex, International City, Dubai
Working Hours: Sun-Wed: 10:00 to 22:00, Thu-Sat: 10:00 to 24:00
Email: dragonmart.branch@ae.uaeexchange.com
Phone: +971-4-2519541
Fax: +971-4-2361387
Dubai Airport Free Zone Station
Address: Shop No R 41(G03B-1) Ground Floor Dubai Airport Free Zone, Dubai
Working Hours: Sat-Thu: 08:00 – 23:00, Friday: 13:30 – 23:00
Email: dafzametro.branch@ae.uaeexchange.com
Phone: +971-4-2513021
Fax: +971-4-2558231
Dubai International City
Address: Shop No. 1, CBD 29, Al Warsan First,International City, Dubai
Working Hours: Sat-Thu: 08:00 – 22:30, Friday: 08:30 – 11:30 & 14:00 – 22:30
Email: dxbintlcity.branch@ae.uaeexchange.com
Phone: +971-4-4312691
Fax: +971-4-4310931
Dubai Internet City(Tecom) Station
Address: Shop No R 40.1, Near Ticketing Counter Dubai Internet City (Tecom) Metro Station, Dubai
Working Hours: Sat-Thu: 08:00 – 23:00, Friday: 13:30 – 23:00
Email: dicmetro.branch@ae.uaeexchange.com
Phone: +971-4-3792061
Fax: +971-4-3792031
Dubai Mall Branch
Address: Lower Ground (LG), Near Du and Next to Property Registration Office, Sheikh Zayed Road, Dubai Mall
Working Hours: Monday to Sunday: 09:00 – 24:00
Email: dubaimall.branch@ae.uaeexchange.com
Phone: +971-4-3398301
Fax: +971-4-3398773
Dubai Media City Branch
Address: Dubai Media City, Loft Office II Behind OSN – Show Time Building, Near Ten Sports
Working Hours: Sat-Thu: 09:00 – 19:00, Friday: 14:30 – 18:30
Email: dmc.branch@ae.uaeexchange.com
Phone: +971-04-3692458, +971-04-3692455
Fax: +971-4-4255702
DWC Al Maktoum Airport
Address: Passenger Terminal-Arrivals, Al Maktoum International Airport, Dubai World Central, Jebel Ali, UAE
Working Hours: Sat-Fri: 24 Hours
Email: dwcairport.branch@ae.uaeexchange.com
Phone: +971-4-8879628
Fax: +971-4-8879471
Emirates Station
Address: Shop No R 40.1, Near Ticket Counter Emirates HQ Metro Station, Dubai
Working Hours: Sat-Thu: 08:00 – 23:00, Friday: 13:30 – 23:00
Email: emiratesmetro.branch@ae.uaeexchange.com
Phone: +971-4-2559548
Fax: +971-4-2559575
Emirates Tower Station
Address: Shop No R 40.1 Emirates Tower Metro station, Dubai
Working Hours: Sat-Thu: 08:00 – 23:00, Friday: 13:30 – 23:00
Email: emiratestowermetro.branch@ae.uaeexchange.com
Phone: +971-4-3799470
Fax: +971-4-3799486
Golden Mile Branch
Address: Shop No: 43A, Galleria Mall, Near DU Service Centre, Building No. 7, Golden Mile 2, Palm Jumeirah – Dubai
Working Hours:
Email: goldenmile.branch@ae.uaeexchange.com
Phone: +971 42445295
Fax: +971 42445325
Grand City Mall Branch
Address: Shop No-13, Inside Department Store, First Floor, Grand City Mall, Al Quoz
Working Hours: Sat-Thu: 08:30 – 23:30, Friday: 08:00 – 23:30
Email: grandcitymall.branch@ae.uaeexchange.com
Phone: +971-4-3881407
Fax: +971-4-3307778
Green Community
Address: Above Choitram Supermarket, Next to COURTYARD MARRIOTT Hotel Dubai
Working Hours: Sat-Thu: 10:00 – 22:00, Friday: 10:00 – 22:00
Email: gcdubai.branch@ae.uaeexchange.com
Phone: +971-4-8854055
Fax: +971-4-8854056
Hatta Emirates Cooperative Branch
Address: Inside Emirates Co-operative Society Opp. Hatta Fort Hotel
Working Hours: Sat-Thu: 09:00 – 12:30 & 17:00 – 22:00 Friday: 09:00 – 11:30 & 16:00 – 22:00
Email: hattacoop.branch@ae.uaeexchange.com
Phone: +971-4-8526294
Fax: +971-4-8526296
Hor Al Anz Branch
Address: Al Shaab Colony Hor Al Anz East Next to Talal Super Market
Working Hours: Sat-Thu: 08:00 – 22:00, Friday: 08:30 – 11:30 & 14:00 – 22:00
Email: horalanz.branch@ae.uaeexchange.com
Phone: +971-4-2658940
Fax: +971-4-2658941
IBN Battuta Metrolink Branch
Address: 1st Floor, Shop No LF – 04 Near Food Court (Metrolink), Dubai
Working Hours: Monday to Sunday: 09:00 – 23:00
Email: ibnbattuta.branch@ae.uaeexchange.com
Phone: +971-4-8827111
Fax: +971-4-8827000
JAFZA Mall Branch
Address: Shop No: 101 & 102 1st Floor, JAFZA Mall Jebel Ali Free Zone, Dubai
Working Hours: Monday to Sunday: 09:00 – 23:00
Email: jafzamall.branch@ae.uaeexchange.com
Phone: +971-4 8807811
Fax: +971-4-8807920
Jebel Ali Free Zone Branch
Address: Inside Jebel Ali Free Zone Near Gate No.4 Shop No. 11 LOB 16 Jebel Ali Free Zone
Working Hours: Sat-Thu: 08:00 – 22:00, Friday: 08:30 – 11:30 & 14:00 – 22:00
Email: jebelali.branch@ae.uaeexchange.com
Phone: +971-4-8873663
Fax: +971-4-8873661
Jebel Ali II (Donea Cinema Complex) Branch
Address: Jebel Ali 2 (Donya Cinema complex) Branch Near Belhassa Driving school
Working Hours: Sat-Thu: 08:00 – 22:00, Friday: 08:30 – 11:30 & 14:00 – 22:00
Email: jebelali2.branch@ae.uaeexchange.com
Phone: +971-4-8810844
Fax: +971-4-8810845
Jebel Ali Mall Branch
Address: Shop No. 42, Inside Jebel Ali Mall, Jebel Ali Industrial Area, Jebel Ali, Dubai
Working Hours: Sat-Thu: 09:00 – 23:00, Friday: 08:30 – 23:00
Email: jebelalimall.branch@ae.uaeexchange.com
Phone: +971-4-8857581
Fax: +971-4-8878660
Jebel Ali Parco 2
Address: Shop No. 2, Mezzanine floor Parco Hypermarket LLC Jebel Ali Industrial Area 1, Dubai
Working Hours: Sat-Thu: 09:00 – 23:00, Friday: 08:30 – 23:00
Email: jebelaliparco2.branch@ae.uaeexchange.com
Phone: +971-4-8837217
Fax: +971-4-8835303
Jebel Ali Parco Branch
Address: Shop No: 2,3,4 AWQAF & Islamic Affairs Dept -Mosque Building Opp. Arab Tec No:1 Camp Jebel Ali Industrial Area 1, Dubai
Working Hours: Sat-Thu: 09:00 – 23:00, Friday: 08:30 – 23:00
Email: jebelaliparco.branch@ae.uaeexchange.com
Phone: +971- 4-8848114
Fax: +971-4-8857369
Karama Branch
Address: Next to Al Attar Centre Karama Near Karama Mosque Next to Dubai Municipality Office, Karama
Working Hours: Sat-Thu: 08:30 – 22:30, Friday: 08:30 – 11:30 & 13:30 – 22:00
Email: karama.branch@ae.uaeexchange.com
Phone: +971-4-3352444
Fax: +971-4-3366460
KM Trading Branch
Address: Opposite to Our Own English School Opposite to Our Own English School Near Dubai Health Care City and Adjacent to Gulf Towers, Oud Metha
Working Hours: Sat-Thu: 08:30 – 22:30, Friday: 09:00 – 22:30
Email: kmtdubai.branch@ae.uaeexchange.com
Phone: +971-4-3344020
Fax: +971-4-3353390
Lotus Boutique Branch
Address: Adjoining Lotus Hotel Shop No. 1 and 2 Naif Road Next to Al Baraha Petrol Station, Deira, Dubai
Working Hours: Sat-Thu: 08:00 – 22:00, Friday: 08:30 – 11:30 & 14:00 – 22:00
Email: lotusboutique.branch@ae.uaeexchange.com
Phone: +971-4-2712100
Fax: +971-4-2739200
Lotus Executive Apartments Branch
Address: Shop No. 5 Backside of Ramada Continental Hotel Hor Al Anz East, Dubai
Working Hours: Sat-Thu: 08:00 – 22:00, Friday: 08:30 – 11:30 & 14:00 – 22:00
Email: lotusapartments.branch@ae.uaeexchange.com
Phone: +971-4-2658444
Fax: +971-4-2658448
Lulu Village – Al Muhaisanah Branch
Address: Inside Lulu Village – Al Muhaisanah Behind Dubai Transport Office, Dubai
Working Hours: Sat-Fri: 08:00 – 23:00
Email: luluvillage.branch@ae.uaeexchange.com
Phone: +971-4-2644402
Fax: +971-4-2640076
Mall of Emirates – Metrolink Branch
Address: Opp. DU Level I Mall Of Emirates Mall Of Emirates – Metrolink Dubai
Working Hours: Monday to Sunday: 09:00 – 24:00
Email: moemetrolink.branch@ae.uaeexchange.com
Phone: +971-4-3996590
Fax: +971-4-3996589
Mall Of Emirates Branch
Address: 4th Interchange Sheikh Zayed Road Mall of the Emirates Ground Floor Opposite Carrefour Supermarket
Working Hours: Monday to Sunday: 09:00 – 24:00
Email: mallofemirates.branch@ae.uaeexchange.com
Phone: +971-4-3413133
Fax: +971-4-3413132
Mercato Mall Branch
Address: Jumeriah Beach Road, 1st Floor, Near Fun City, Jumeriah
Working Hours: Monday to Sunday: 10:00 – 22:00
Email: mercatomall.branch@ae.uaeexchange.com
Phone: +971-4-3430580
Fax: +971-4-3580771
Mirdif Branch
Address: Near to Spinneys Super Market Near Emirates Bank, Mirdif
Working Hours: Sat-Thu: 09:00 – 22:00, Friday: 09:00 – 11:30 & 14:00 – 22:00
Email: mirdif.branch@ae.uaeexchange.com
Phone: +971-4-2883300
Fax: +971-4-2882588
Mirdif City Center Branch
Address: Shop No: 199 Ground Floor, Opp Carrefour Mirdif City Centre
Working Hours: Monday to Sunday: 09:00 – 00:01
Email: mircitycentre.branch@ae.uaeexchange.com
Phone: +971-4-2843262
Fax: +971-4-2843742
Naif II Branch
Address: Abu Dhabi Commercial Bank Bldg Shop Nos. B01 G01 M01 and F01 Next to Naif Police Station Deira Dubai
Working Hours: Sat-Thu: 08:00 – 22:00, Friday: 08:30 – 11:30 & 14:00 – 22:00
Email: naif.branch@ae.uaeexchange.com
Phone: +971-4-2297373
Fax: +971-4-2296700
Noor Bank Metro Branch Head
Address: Shop No. R – 40.2, Near Zoom, inside Noor Bank Metro Station
Working Hours: Sat – Thu: 08:00 – 23:00, Fri: 10:30 – 23:00
Email: noorbankmetro.branch@ae.uaeexchange.com
Phone: +971-4-3285995
Fax: +971-4-3284344
Oud Metha Station
Address: Shop No R 41.1, Ground Floor, Towards Church side Oud Metha Metro Station, Dubai
Working Hours: Sat-Thu: 08:00 – 23:00, Friday: 13:30 – 23:00
Email: oudmethametro.branch@ae.uaeexchange.com
Phone: +971-4-3852136
Fax: +971-4-3852068
Rashidiya Station
Address: Shop No R 40.2, Opposite Zoom Store, Near Exit 3 Rashidiya Metro, Dubai
Working Hours: Sat-Thu: 08:00 – 23:00, Friday: 13:30 – 23:00
Email: rashidiyametro.branch@ae.uaeexchange.com
Phone: +971-4-2565837
Fax: +971-4-2565378
Salah Al Din Station
Address: Shop No R 40.3, Towards Reef Mall side Salah Al-Din Metro, Dubai
Working Hours: Sat-Thu: 08:00 – 23:00, Friday: 13:30 – 23:00
Email: salahaldinmetro.branch@ae.uaeexchange.com
Phone: +971-4-2552861
Fax: +971-4-2552941
Satwa Branch
Address: Near Emirates Bank Next to City Restaurant
Working Hours: Sat-Thu: 08:00 – 22:00, Friday: 08:30 – 11:30 & 14:00 – 22:00
Email: satwa.branch@ae.uaeexchange.com
Phone: +971-4-3325435
Fax: +971-4-3328110
Satwa II Branch
Address: Al Bada Street Shop No.8 Near West Zone Super Market Khalifa Jumaa Saeed Al Nabooda Bldg Satwa Al Bada Dubai
Working Hours: Sat-Thu: 08:00 – 22:00, Friday: 08:30 – 11:30 & 14:00 – 22:00
Email: satwa2.branch@ae.uaeexchange.com
Phone: +971-4-3493400
Fax: +971-4-3497400
Sheikh Zayed Road Branch
Address: Ground and Mezzanine floors, Unit No 2 Showroom, Abdul Wahid Hassan (Union Towers),Sheikh Zayed Road, Dubai
Working Hours: Monday to Sunday: 08:00 – 23:00
Email: shzayedrd.branch@ae.uaeexchange.com
Phone: +971-4-3866926
Fax: +971-4-3866413
Shindagha City Centre Branch
Address: Ground Floor, Beside Carrefour- Burdubai, Dubai
Working Hours: Sun-Wed: 10:00 – 22:00, Thu-Sat: 10:00 – 00:01
Email: shindaghamall.branch@ae.uaeexchange.com
Phone: +971-4-2979867
Fax: +971-4- 2540023
Sonapur II Branch
Address: Sonapur, Al Muhaisanah – 2, Near Empost Office, Dubai
Working Hours: Monday to Sunday: 08:30 – 22:30
Email: sonapur2.branch@ae.uaeexchange.com
Phone: +971-4-2574226
Fax: +971-4-2573835
Sonapur III Branch
Address: Shop No 01 & 02, Mango Supermarket, Sonapur, Al Muhaisanah 2, Dubai
Working Hours: Sat-Thu: 08:00 – 23:00, Friday: 08:30 – 11:30 & 14:00 – 23:00
Email: sonapur3.branch@ae.uaeexchange.com
Phone: +971-4-2809654
Fax: +971-4-2573039
Springs Branch Head
Address: 1st Floor, The springs souk, Springs 7, Springs Village, Dubai.
Working Hours: mon-sun: 10:00 – 22:00
Email: springs.branch@ae.uaeexchange.com
Phone: +971-4-4243304
Fax: +971-4-4242083
Stadium Station
Address: Shop No R 41, Ground Floor, Towards Lulu Hyper Market side, Stadium, Dubai
Working Hours: Sat-Thu: 08:00 – 23:00, Friday: 13:30 – 23:00
Email: stadiummetro.branch@ae.uaeexchange.com
Phone: +971-4-2556922
Fax: +971-4-2556458
Taxi Bay Branch Head
Address: Unit No LG- CSK-53 Dubai Mall Taxi Bay "Dubai Mall Dubai"
Working Hours:
Email: dubaimalltaxi.branch@ae.uaeexchange.com
Phone: +971-4-3253999
Fax: N/A
UAE Exchange Metro
Address: Shop No R 41.1, 1st floor, UAE Exchange station, Dubai
Working Hours: Sat-Thu: 08:00 – 23:00, Friday: 13:30 – 23:00
Email: jebelalimetro.branch@ae.uaeexchange.com
Phone: +971-4-8855219
Fax: +971-4-8855286
Union Station
Address: Shop No R 40.3, Near Ticketing Counter Towards Exit 2, Union Metro, Dubai
Working Hours: Sat-Thu: 08:00 – 23:00, Friday: 13:30 – 23:00
Email: unionmetro.branch@ae.uaeexchange.com
Phone: +971-4-2502787
Fax: +971-4 2566138
UAE Exchange Fujairah Branches
Dibba Branch
Address: Ground Floor Next To Dibba Municipality Below New Fujaira Medical Centre Near to Dubai Islamic Bank
Working Hours: Sat-Thu: 08:00 – 22:00, Friday: 08:30 – 11:30 & 14:00 – 22:00
Email: dibba.branch@ae.uaeexchange.com
Phone: +971-9-2446746
Fax: +971-9-2446736
Fujairah City Center Branch
Address: TSRV2-GL, Next to Carrefour, opposite Bench (Unit No.TW4), Fujairah City Centre, Fujairah
Working Hours: Sun-Wed: 10:00 – 23:00, Thu-Sat: 10:00 – 00:01
Email: fujcitycentre.branch@ae.uaeexchange.com
Phone: +971-9-2238259
Fax: +971-9-2249193
Fujairah Lulu Mall Branch
Address: Shop No. G43, Ground Floor, Lulu Mall Fujairah
Working Hours: Sat-Wed: 09:00 to 23:00, Thu-Fri: 09:00 to 24:00
Email: lulumall.branch@ae.uaeexchange.com
Phone: +971-9-2244088
Fax: +971-9-2242058
Fujairah Main Branch
Address: Ahmed Bin Mohd. Road Juxtapose HSBC Inside CHOITHRAM Super Market
Working Hours: Sat-Thu: 08:00 – 22:00, Friday: 08:30 – 11:30 & 14:00 – 22:00
Email: fujairah.branch@ae.uaeexchange.com
Phone: +971-9-2226665
Fax: +971-9-2227775
Kalba Branch
Address: 108 Shaikh Saeed Al Qasimi Street Next to NBAD Bank Fujairah -Kalba, Fujairah
Working Hours: Sat-Thu: 08:00 – 22:00, Friday: 08:30 – 11:30 & 14:00 – 22:00
Email: kalba.branch@ae.uaeexchange.com
Phone: +971-9-2774589
Fax: +971-9-2773871
Khorfakkan Branch
Address: Next to Omar Bin Al Khatab Mosque Khalid Qazmi Road
Working Hours: Sat-Thu: 08:00 – 22:00, Friday: 08:30 – 11:30 & 14:00 – 22:00
Email: khorfakkan.branch@ae.uaeexchange.com
Phone: +971-9-2386011
Fax: +971-9-2386027
Masafi Branch
Address: Near the Roundabout Opp. Mosque and Government Hospital Main Road Masafi
Working Hours: Sat-Thu: 08:00 – 22:00, Friday: 08:30 – 11:30 & 14:00 – 22:00
Email: masafi.branch@ae.uaeexchange.com
Phone: +971-9-2563322
Fax: +971-9-2563321
UAE Exchange Ras Al Kalmah Branches
Al Jazeera Branch
Address: Ras Al Khaimah-Um Al Quwain Road Near RAK Ceramic Behind ADNOC Filling station – Al Jazeera Behind Empost Office Al Jazeera
Working Hours: Sat-Thu: 08:00 – 22:00, Friday: 08:30 – 11:30 & 14:00 – 22:00
Email: aljazeera.branch@ae.uaeexchange.com
Phone: +971-7-2447456
Fax: +971-7-2447457
RAK Mall Branch
Address: Ground Floor, Shop no. G-07, Next to Dunkin' Donut, Opposite to Lulu Hypermarket
Working Hours: Sat-Wed: 10:00 – 23:00, Thu-Fri: 10:00 to 24:00
Email: rakmall.branch@ae.uaeexchange.com
Phone: +971-7-2339636
Fax: +971-7-2339188
RAK Nakheel Branch
Address: Near Dubai Islamic Bank & Hotel Nakheel
Working Hours: Sat-Thu: 08:00 – 22:00, Friday: 08:30 – 11:30 & 14:00 – 22:00
Email: raknakheel.branch@ae.uaeexchange.com
Phone: +971-7-2273887
Fax: +971-7-2289887
Ras Al Khaimah Branch
Address: Al Nakheel Opp. Choitram Supermarket Below Al Saharavi Hospital
Working Hours: 08:00 – 22:00, Friday: 08:30 – 11:30 & 14:00 – 22:00
Email: rasalkhaimah.branch@ae.uaeexchange.com
Phone: +971-7-2271066
Fax: +971-7-2271044
UAE Exchange Sharjah Branches
Al Dhaid Branch
Address: Opp to Dhaid Police Station Near Dubai Islamic Bank
Working Hours: Sat-Thu: 08:00 – 22:00, Friday: 08:30 – 11:30 & 14:00 – 22:00
Email: dhaid.branch@ae.uaeexchange.com
Phone: +971-6-8829222
Fax: +971-6-8829111
Al Falah Plaza – Sharjah Branch
Address: Ground Floor Inside LULU Hypermarket Before Liberty Signal Near To AL-Futtain Motors Al Wahda Street Sharjah
Working Hours: Sat-Thu: 08:00 – 24:00, Friday: 08:00 – 11:30 & 13:30 – 24:00
Email: alfalahshj.branch@ae.uaeexchange.com
Phone: +971-6-5323222
Fax: +971-6-5323999
Al Nahda Branch
Address: Shop No 2, Ground Floor, Al Nahda Tower, Al Nahda Near to Lulu Hyper Market Al Nahda, Sharjah
Working Hours: Sat-Thu: 08:00 to 23:00, Friday: 09:00 to 11:30 & 14:00 to 23:00
Email: alnahda.branch@ae.uaeexchange.com
Phone: +971-6-5255313
Fax: +971-6-5255430
Al Sajaa Branch
Address: Near Sharjah Cement Factory Ali Moosa Co. Complex Interchange No. 8 Right Turn Sharjah – Dhaid Road Sharjah
Working Hours: Sat-Thu: 08:00 – 22:00, Friday: 08:30 – 11:30 & 14:00 – 22:00
Email: alsajja.branch@ae.uaeexchange.com
Phone: +971-6-5310022
Fax: +971-6-5310044
GECO R/A Branch
Address: Shop No 40, Khansaheb Building, Near to sky jewellery Industrial Area 3, Sharjah
Working Hours: Sat-Thu: 08:00 – 22:00, Friday: 08:30 – 11:30 & 14:00 – 22:00
Email: geco.branch@ae.uaeexchange.com
Phone: +971-6-5426980
Fax: +971-6-5426924
Hamirya Free Zone Branch
Address: Hamriya Commercial Centre Hamriya Free Zone
Working Hours: Sat-Thu: 08:00 – 22:00, Friday: 08:30 – 11:30 & 14:00 – 22:00
Email: hamriya.branch@ae.uaeexchange.com
Phone: +971-6-5263368
Fax: +971-6-5263369
Immigration Road Branch
Address: Next to Daihatsu Car Show Room Opp. Madina Supermarket
Working Hours: Sat-Thu: 08:00 – 22:00, Friday: 08:30 – 11:30 & 14:00 – 22:00
Email: shjimmg.branch@ae.uaeexchange.com
Phone: +971-6-5751919
Fax: +971-6-5752557
Madam Branch
Address: Hamed Salem Salim Bldng Al Madam R/A Madam, Sharjah
Working Hours: Sat-Thu: 08:00 – 22:00, Friday: 08:30 – 11:30 & 14:00 – 22:00
Email: madam.branch@ae.uaeexchange.com
Phone: +971-6-8861767
Fax: +971-6-8661270
Matajer Al Juraina Branch Head (temporary in-charge)
Address: Shop No. J032, Matajer Al Juraina, Ground Floor, Opposite Carrefour, Street No. 129, University City Road, Juraina, Sharjah
Working Hours: Sat – Thu: 09:00 – 23:00, Fri: 09:00 – 11:30 and 14:00 – 23:00
Email: juraina.branch@ae.uaeexchange.com
Phone: +971-6-5259279
Fax: +971-6-5459861
Matajer Al Khan Branch
Address: Next to Carrefour Market Shop No: K 004, Al Matajer – Al Khan, Sharjah
Working Hours: Sat-Thu: 09:00 to 23:00, Friday: 09:00 to 11:30 & 14:00 to 23:00
Email: alkhan.branch@ae.uaeexchange.com
Phone: +971-6-5364441
Fax: +971-6-5364442
Mega Mall Branch
Address: Ground Floor, Mega Mall, Sharjah
Working Hours: Sat-Thu: 08:00 to 24:00, Friday: 08:00 – 12:00 & 14:00 – 24:00
Email: megamall.branch@ae.uaeexchange.com
Phone: +971-6-5518816
Fax: +971-6-5515668
National Paints Bldg. Branch
Address: Shop No: 06, Block B, Near Emirate NBD, National Paints Building, Maliha Road, Industrial Area 13, Sharjah, UAE
Working Hours: Sat-Thu: 08:00 – 22:00, Friday: 08:30 – 11:30 & 14:00 – 22:00
Email: npshj.branch@ae.uaeexchange.com
Phone: +971-6-5344888
Fax: +971-6-5344484
National Paints II Branch
Address: Shop No.1, Adjacent Dar Albawadi for Mandi Restaurant, Plot/ Bldg No.904, Fire Station Road, Muwaileh Area, National Paints, Sharjah
Working Hours: Sat-Thu: 08:00 – 20:00, Friday: 08:00 – 11:30 & 14:00 – 22:00
Email: npshj2.branch@ae.uaeexchange.com
Phone: +971-6-5393344
Fax: +971-6-5426788
Nesto Muweilah Branch
Address: Shop No. 01, Nesto Hypermarket, School Zone Area, Muweilah, Sharjah
Working Hours: Monday to Sunday: 08:00 – 23:00
Email: nestomuweilah.branch@ae.uaeexchange.com
Phone: +971-6-5427223
Fax: +971-6-5392330
Rolla Souk – Sharjah Branch
Address: Shop No:1, Al Owais Building, Opp: Sharjah Rotana Hotel,Al Shuwaiheen Street, Rolla, Sharjah
Working Hours: Sat-Thu: 08:00 – 22:00, Friday: 08:30 – 11:30 & 14:00 – 22:00
Email: sharjah2.branch@ae.uaeexchange.com
Phone: +971-6-5610888
Fax: +971-6-5618181
Sahara Centre Branch
Address: Parking Level, Opp. Spinneys, Sahara Centre, Al Nahda, Sharjah
Working Hours: Sun-Wed: 10:00 – 23:00, Thu-Sat: 10:00 – 00:01
Email: saharacentre.branch@ae.uaeexchange.com
Phone: +971-6-5266609
Fax: +971-6-5545666
Saif Zone Branch
Address: CS 05, Adjacent DUFRY, Saif Mall, Saif Zone, Sharjah
Working Hours: Sat-Thu: 08:00 – 22:00, Friday: 08:30 – 11:30 & 14:00 – 22:00
Email: saifzoneshj.branch@ae.uaeexchange.com
Phone: +971-6-5576222
Fax: +971-6-5576444
Sajja 2 Branch Head
Address: Shop No: A S05 & A S06 Sharjah Charity International Adjacent Masjid Al Sajja (Al Kahir Mosque) Al Sajja, Sharjah
Working Hours: Sat – Thu: 08:00 – 22:00,Fri: 08:30 – 11:30 and 14:00 – 22:00
Email: sajja2.branch@ae.uaeexchange.com
Phone: +971-6-5397685
Fax: +971-6-5396113
Sajja2 Branch
Address: No: AS05 & AS06, Sharjah Charity International, Adjacent Masjid Al Sajja (Al Kahir Mosque), Al Sajja, Sharjah – UAE
Working Hours: Sat-Thurs: 08:00 AM to 11:00 PM Fri: 10:30 AM to 11:00 PM
Email: sajja2.branch@ae.uaeexchange.com
Phone: +971-6-5397685
Fax: +971-6-5396113
Sharjah City Center Branch
Address: Ground Floor Opposite BHS Shop Sharjah City Centre
Working Hours: Sat-Thu: 09:00 – 00:01, Friday: 09:00 – 11:30 & 14:00 – 00:01
Email: shjcitycentre.branch@ae.uaeexchange.com
Phone: +971-6-5390999
Fax: +971-6-5390888
Sharjah International Airport Branch
Address: Departure, Sharjah International Airport Next to Costa, Sharjah
Working Hours: Monday to Sunday: 24
Email: sharjah.airport@ae.uaeexchange.com
Phone: +971-6-5579906
Fax: +971-6-5579677
Sharjah Main Branch
Address: Al Dana Building Adjacent. Arab Bank, Al Arooba Street, Beyond Rolla Traffic signal, Sharjah
Working Hours:
Email: sharjah.branch@ae.uaeexchange.com
Phone: +971-6-5625125
Fax: +971-6-5614028
UAE Exchange Umm Al Quwain Branches
Umm Al Quwain Branch
Address: Opposite Lulu Hypermarket King Faizal Road
Working Hours: Sat-Thu: 08:00 – 22:00, Friday: 08:30 – 11:30 & 14:00 – 22:00
Email: uaq.branch@ae.uaeexchange.com
Phone: +971-6-7664088
Fax: +971-6-7664099