Headed by the Chairman, His Highness Sheikh Ahmed bin Saeed Al Maktoum, the Dubai Free Zones (DFZ) Council held its 13th meeting recently.
ALSO READ: How I Transferred from a Limited Contract to a Freezone Contract
The Council discussed several initiatives: the development of a geo-economic map of Dubai, the Free Zone 10X platform, Seamless Middle East 2020, long-term rental agreements for investors, and a unified license or 'passport' allowing businesses to operate in all free zones.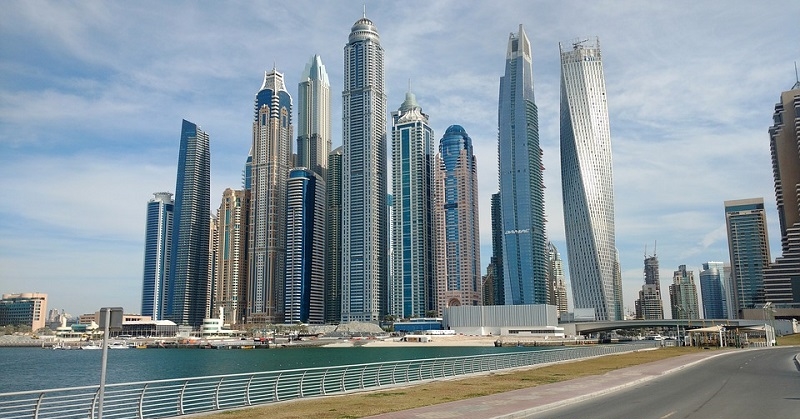 DFZ Council Discusses Initiatives for Dubai's Free Zones
During the meeting, the DFZ Council reviewed the initiative that aims to encourage global companies to set up regional headquarters in Dubai. The initial phase of the campaign seeks to attract 400 companies across different sectors, the Dubai Media Office reported.
Notably, the Council discussed the following proposals and initiatives:
'One Free Zone' Passport. This is a unified license that would allow companies licensed in a single free zone to operate in other free zones without having to acquire a second license.
Long-Term Rental Duration. As part of a draft law proposal seeking to systematize rental agreements in the free zones, the Council talked about extending long-term rental duration from the current period of 25 years to 50 years.
Free Zone 10X Platform. This initiative aims to establish a financial market that provides free zone-registered companies with funding through IPO listings.
Geo-Economic Map of Dubai. As part of a 2030 strategic plan, the Council reviewed the development of a Dubai geo-economic map, which is being worked on by representatives from the Ministry of Economy, Department of Economic Development (Dubai), Dubai Chamber of Commerce and Industry, Dubai Customs, Dubai Development Authority, Dubai International Financial Centre, Dubai Municipality, and Jebel Ali Free Zone.
"The initiatives of the DFZ Council, such as the geo-economic map, bring added value to the local economy," HH Sheikh Ahmed bin Saeed Al Maktoum stated.
"Developments on the economic front transcend geographical borders and support the implementation of innovative projects in line with the priorities articulated in the recent Letter of the New Season from His Highness Sheikh Mohammed bin Rashid Al Maktoum, Vice President and Prime Minister of the UAE and Ruler of Dubai," he added.
The DFZ Council Chairman also remarked that coordination among Dubai's free zones contributes to economic diversification, which is an essential pillar of the future economy.
"This creates a favorable environment to bring groundbreaking concepts to life," he explained. "Greater coordination also paves the way for sustainable development and presents exceptional opportunities to attract SMEs and international companies and empower entrepreneurs to realize their creative ideas."
"In turn, these opportunities strengthen Dubai's pioneering status as a creativity lab and global capital of innovation, in line with His Highness Sheikh Mohammed bin Rashid Al Maktoum's vision of establishing free zones in Dubai," the DFZ Council Chairman said.
In closing, HH Sheikh Ahmed bin Saeed Al Maktoum declared: "Dubai's keenness to innovate has laid the foundation for prosperity. Our commitment to adopting the latest technologies and building a comprehensive infrastructure puts us in prime position to play a leading role in shaping the economy of the future."
ALSO READ: How to Resign from a Freezone Company
Indeed, the free zones play an important role not only in Dubai, but across the UAE, the Middle East and North Africa (MENA) region, and beyond. Keep on reading to understand more about free zone companies, UAE-registered, and government-owned companies.