The UAE's Federal Authority for Identity and Citizenship (ICA) on Monday, August 24, has announced that it has streamlined the process of applying for a UAE entry permit. 
ALSO READ: Returning to the UAE? Here's a Step-by-Step Guide
Residents who wish to return to the UAE can now apply for an ICA permit either through the ICA official website (http://ica.gov.ae) or the smartphone app ICA UAE eChannels.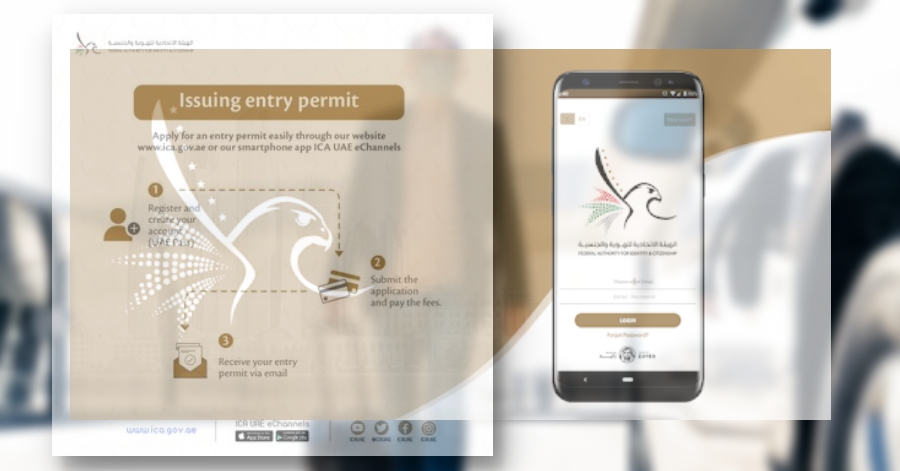 ICA Announces Updated, Simplified UAE Entry Permit Application
According to the ICA, through the new and streamlined processes, users will only need to register and create an account and UAE Pass, submit the application, settle the fees, and wait for the permit to be sent via their personal emails in easy steps.
In an official tweet, the ICA said: "Please make sure you enter your ID number and expiry date correctly when applying for renewal or replacement. Make sure the data you enter into the digital application form are correct before paying the fees to avoid delays in the processing of application."
The authority also noted that accurate data will ensure the swift processing of applications within the given timeframe.
"Ensure data like phone number, email address, and delivery method are entered correctly in the digital application form. The data entered will be reviewed and validated by the ICA," it added.
https://twitter.com/ICAUAE/status/1297847380835016710?s=20
A few weeks back, the UAE government relaxed federal rules regarding the entry of residents in the country. 
The said changes allowed returning residents with valid visas to re-enter the UAE without approval or permission from the country's immigration authority. 
Federal rules have been relaxed by the immigration authority as thousands of residents had difficulty processing their entry permits and in result, were stuck abroad for days and even weeks. 
Residents from Abu Dhabi, Sharjah, Ras Al Khaimah, Ajman, Fujairah and Umm Al Quwain were covered under the revised immigration policies, whereas those from Dubai had to process their applications via Dubai's local GDRFA immigration authority.
ALSO READ: Returning Dubai Residents Must Use GDFRA's New Online Application System