As per UAE labour law, when an employee is suspected of any gross misconduct, the employer is faced with a number of issues:
whether to initiate a formal disciplinary process against the employee;
how and when it should be implemented; and
what mandatory local law requirements it must follow prior to or upon imposing a disciplinary sanction on the employee.
Also Read: UAE Labour: Working Hours, Leaves, Vacations
There are some legalities that employers should keep in mind regarding employment matters in the UAE, especially when terminating employees for gross misconduct. Here we tackle some important things to know when an employee does a terminable offense or is involved in an unlawful behaviour.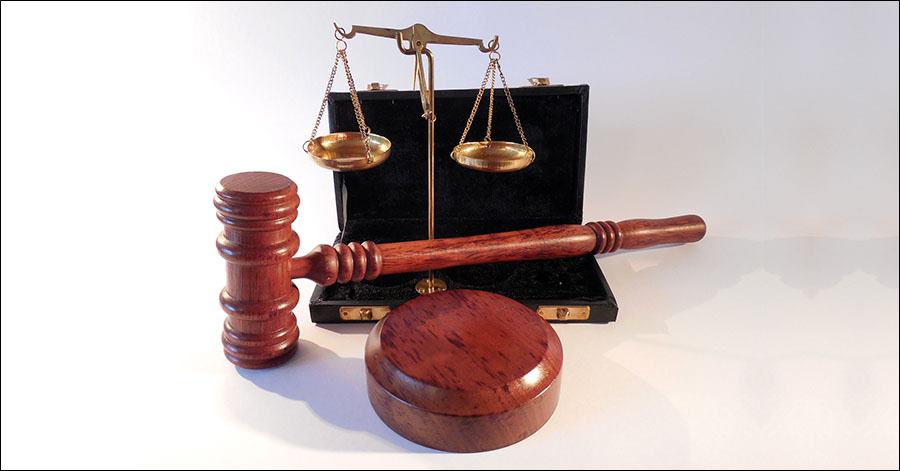 What Employers Can Do when their Employees Commit Gross Misconduct
There are certain cases where an employer can suspend or even dismiss an employee for gross misconduct and it is important for both the employer and employee to understand the circumstances when these penalties are imposed.
Law of arbitrary dismissal as case for gross misconduct
The type of contract an employee is working under will influence the case and will ultimately determine the degree of penalties and disciplinary actions. There are several clauses in Article 120 under which these disciplinary actions can be taken such as:
When the worker has adopted a false identity or nationality or submitted forged certificates or documents.
A grave mistake has been made by employee causing substantial material loss to the employer provided the employer notifies the relevant labor department within 48 hours of the accident.
Any orders of the company are disobeyed by the employee regarding industrial safety or the safety of the workplace provided the instructions have been issued in writing and are posted in the workplace in a language accessible to each employee or explained verbally.
If the worker does not perform his basic duties under the contract and persists in violating these despites being investigated and receiving a written warning notifying him of termination in the event of repeat offences.
If the worker reveals his employer's confidential information.
If the worker has committed any offence involving honor, honesty or public morals.
When a worker is under the influence of an illegal drug during work.
Assaulting the coworker during the working hours.
Disciplinary action on behalf of employer
The requirements governing disciplinary actions clearly dictate how a disciplinary procedure should be conducted. An employer may impose certain disciplinary penalties on its employees, which include:
Suspension from the work with reduced pay for a period not exceeding ten days
Deprivation from periodic bonus in establishments containing a system for bonuses
Deprivation from promotion if an employee applying a system for such promotion
Dismissal from work without end of service gratuity benefits.
Deprived form end of service gratuity benefits
The above-mentioned penalties may not be imposed unless:
The employee must be notified in writing of the allegations against him;
The employee should be given an opportunity to comment on the allegations;
The employer must investigate any defense provided by the employee in respect of the allegations.
Duties on behalf of an employer before initiating the disciplinary procedures
The employer should not impose more than one penalty or to combine a disciplinary penalty with a deduction of part of an employee's wages.
Employee must be notified about the nature of the disciplinary penalty, the reasons for the penalty and the action which would be taken against.
An employer must initiate the disciplinary procedure within required time limit as mentioned in UAE labor law.
The procedure should be implemented right before a particular disciplinary sanction is important the implications of failing to do was outlined in a case before the UAE Federal Supreme where the Court rejected decisions by the Courts of First Instance held that there was no evidence that disciplinary procedures had been properly followed and therefore held that an employer was not entitled to impose a disciplinary penalty.
In order to avoid the legal consequences associated with dismissing (or imposing lesser sanctions on an employee on disciplinary grounds, it is important that the employer follows a fair and reasonable process. Take the help of experienced legal professionals who deal with labor laws as they can advise you on employment issues.
——————————————————————————–
About the Author: Hassan Humaid Al Suwaidi., LL.B.
Hassan Humaid Al Suwaidi., LL.B. is a Senior Partner in HHS Lawyers. He has 20 years of experience dealing with high-value and complex cases. Frequently featured in local and international legal directories and commended for his ability to attain favorable outcomes for clients, Hassan has been involved in some of the largest legal settlements. A major part of his work is providing expert legal advice on UAE legislation and acting for individuals and businesses during disputes and litigation.
——————————————————————————–
DISCLAIMER: The topics presented in this article are for information-sharing purposes only. They may be used as a personal guide, but they should not be used as a basis for actual labour concerns or legal proceedings. To learn more about the UAE Labour Law, visit the MoHRE official website.
Related Posts: Helpful Articles Regarding UAE Labour and jobs in UAE