For OFWs, perhaps the hardest thing about being abroad is being away from family. Aside from the physical and mental demands of work, there's the emotional toll of loneliness and homesickness. Fortunately, there is one way of dealing with homesickness: Filipino food. By enjoying our favorite Pinoy dishes, we are somehow able to have a "taste" of home.
And speaking of food, a popular food catering business has been making the rounds on social media lately. "Lutong Bahay ni Brenda" is a favorite among many Filipinos in Dubai, including famous personalities! In our latest OFW feature, we will get to know the person behind this successful business, Brenda Britania, or simply "Cheche" to her family and friends.
Without a doubt, Brenda's life story is just as astounding as the food she makes. She has certainly had her share of unfortunate experiences — getting scammed, being bullied, and having an earlier business "on the rocks." Nonetheless, her cooking skills, determination, faith, and indomitable spirit has led to the success she enjoys today. Let us get to know more about the woman who may just be our next food caterer… Ms. Brenda Britania!
OFW Feature: Brenda Britania, Owner of Food Catering Business in Dubai
Name: Brenda Britania
Nickname: Cheche
Age: 38 years old
Current Profession: Owner of Food Catering Business
Education: Bachelor of Science in Hotel and Restaurant Management, La Consolacion College – Caloocan City
Years in UAE: 10 years
1. Tell us about yourself.
Hi! My name is Brenda Britania; you can call me "Cheche." I am 38 years old, currently managing my own small business here in Dubai. I graduated from La Consolacion College – Caloocan City, with a Bachelor's degree in Hotel and Restaurant Management. I have been residing here in the UAE for 10 years now.
2. Why did you come to Dubai?
I purposely came here to Dubai to find my "friend" who scammed me. I lost almost PHP 100K to him that time, around 2009. I was very young then — and naive — that's why I trusted this guy who promised that he could help me find work in Dubai. Finding a job was very important to me because I was raising my daughter. But then the man just disappeared, and I haven't heard any word from him ever since!
3. What were your previous jobs?
Aiming to practice my course in college, I decided to look for food and beverage positions. I started as a Cashier and Food Attendant. Later on I became an Assistant Manager, and eventually I became the Store Manager.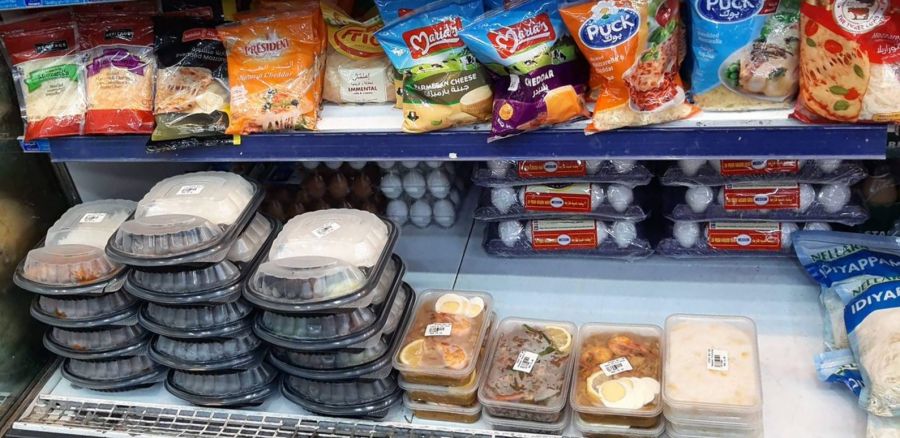 4. How did you start your own business? Are you happy/satisfied with it?
Honestly, I hadn't planned on putting up any business here in Dubai, and I wasn't expecting any of this attention! But you know, life will teach you the hard way, and if you are brave enough to face it, then the end result will depend on how you react.
After I decided to stop working for companies, I decided to invest in renting out apartments here in Dubai. Back then, it was really all the hype! I'm blessed that the business became successful. However, the business gradually dwindled and after four years, it was "on the rocks." A misfortune happened. To cut a long story short… I closed all my businesses in renting out apartments. And now, I am focusing solely on my online food business.
At first, I started serving daily individual meal packs for AED 10, including merienda packs pulutan. Even though I didn't know how to ride a bike, I forced my self to learn, simple because I wanted to cater to more customers and deliver it to their houses. I didn't care even if it was too hot outside, or even if I was putting myself at risk by doing so. Actually, I almost got hit by a car twice, and by a bus in the Union area.
I have also experienced cyber-bullying before, and I have even experienced bullying from my previous flatmates because of my work. Some people did not treat me well because of the nature of my work. But that didn't stop me! Instead, I worked hard and started planning strategies on how to improve my business, and how I could cater to more clients. I started posting about my business online, and eventually I gained more customers.
I can fully say that I am satisfied with how my business is doing here in Dubai… Not just because of the income, but the feeling of fulfillment that I get when people who ordered and ate my food are satisfied. I am also delighted when they say that they are looking forward to ordering again from me for their next occasion!
5. Are you able to save in Dubai? Or do you have any investments you wish to share?
Since I experienced bullying in my previous flat, I decided to get my own flat in Dubai, with a kitchen so I can focus on my business. I can say that I don't have much savings as of the moment because I am still in the process of expanding my business. Basically, I operate alone. I now have my own house, and I have started investing in renting out apartments again.
Currently, I am able to help support my family in the Philippines. I have also obtained an e-commerce business permit for my operations. Moreover, I have been part of some charity works and sponsorships.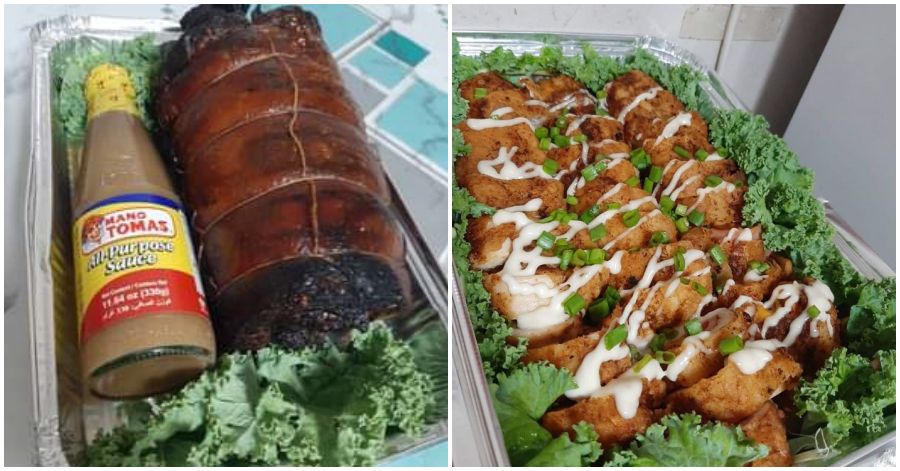 6. Is it difficult to live in Dubai? What are your struggles? What's life like outside work?
Living here in Dubai is not easy. There's a lot of competition going on, especially in the field that I choose. There are a lot of kababayans who also wanted to excel in this business. Also the most common problem with this business is that we are like "mushrooms." Everyday, new sellers are starting out, and they also keep on improving. So it's important to be able to keep up! You mustn't stop improving your craft to stay on track.
Outside of my kitchen, I still do work 😅, because I handle the renting out of apartments and maintaining them. And if I'm not busy with apartments, I still do other work 😅. I sell some products online! But don't worry, I am still able to relax during my free time. I clean the house😅, wash clothes, and watch Netflix. Okay, yeah these might sound boring. Haha!
7. What do you like about Dubai?
I love Dubai, and sometime I feel like this is my home. If given the chance, I would like to thank this emirate's leaders for giving us (Filipinos) the opportunity to spread our wings here in their land. I admire the respect, love, and the security of this place, that I haven't experienced even in our own country.
8. What do you NOT Like about Dubai?
Honestly speaking, even if I notice something that is not good in Dubai, I don't have any choice but to obey their rules. It's important to respect of their culture, especially since they have opened their doors to accommodate Filipinos and other nationalities. We simply need to follow their laws to avoid any problems and unfortunate circumstances.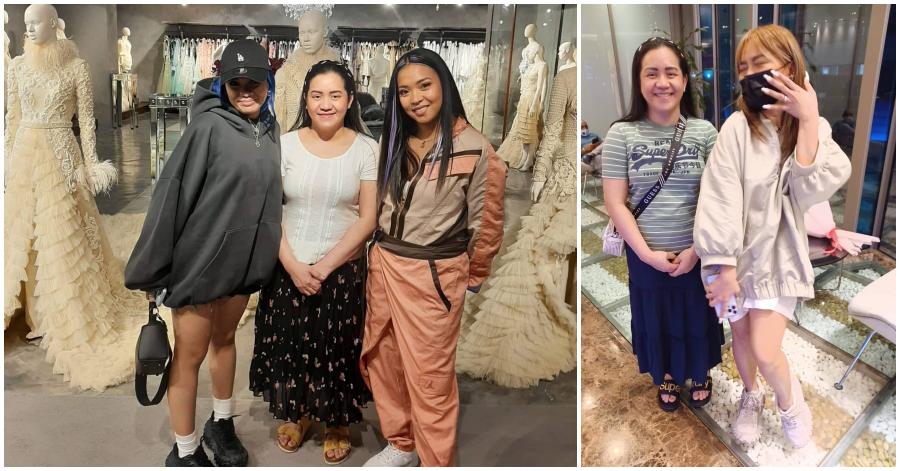 9. What are your plans for your career/family/future?
In God's will and perfect time, I dream of bringing my whole family here, and staying with them as we run our small business, together. It's always been in my heart that one day soon, I will be with my ultimate inspiration… That's my daughter, Chris Jamila. I miss her so badly, that I don't want to think that she is the Philippines! I don't dream of having so much money; I just want to be with my family as we run this business.
And as for my business, it's always been my priority to serve every Filipino who wants to taste Filipino cuisine. I dream of serving them Filipino food, like how my mother cooked for me when I was a child. Living away from our families creates a hole of loneliness. Because I miss how my mother cooked for me, I dream of fulfilling that need for my fellow kabayans who decided to come here and support their families back home.
As an OFW, I know the feeling of being alone. We choose to stay here and count all the especial occasions in our lives without our families. It really kills us. But because of our love for them, we just try to forget about what's missing. We just wake up everyday and fight!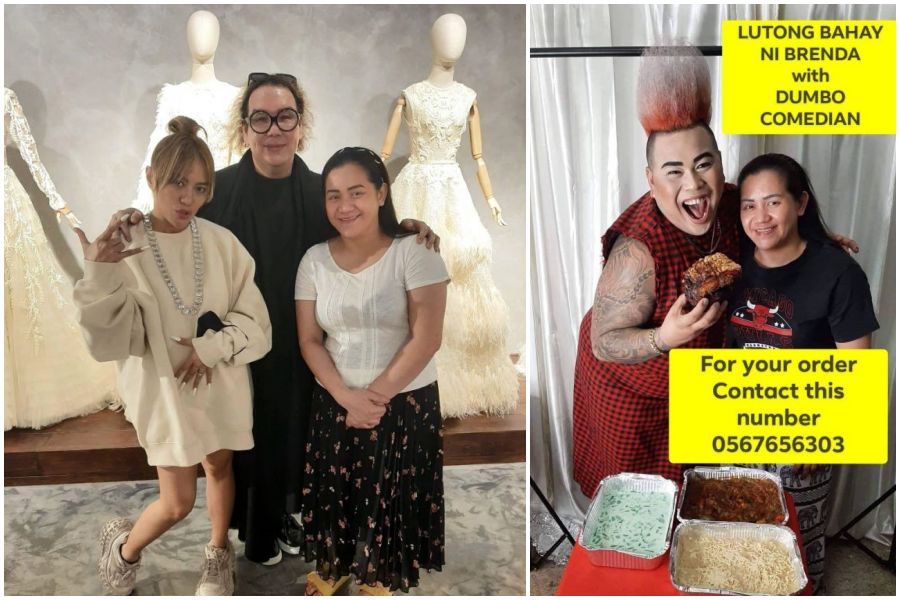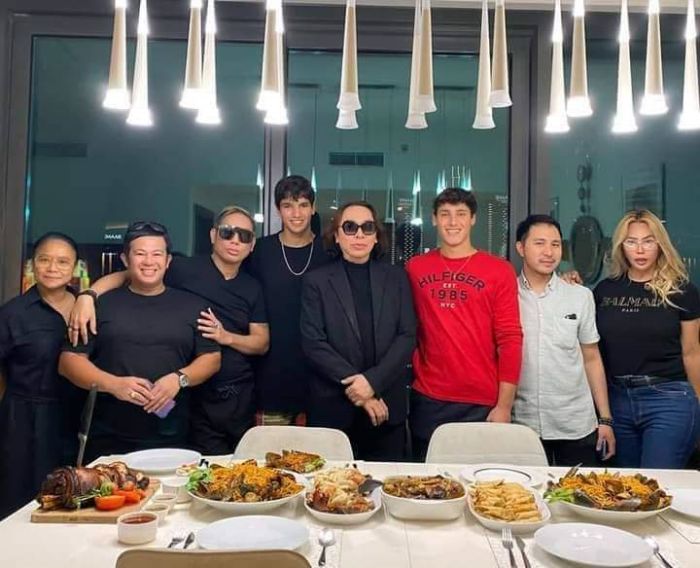 10. You have any tips for kabayans when working/finding work/living in Dubai?
For my fellow kabayans, there is only one reason why we stay here… we are working hard for our loved ones. No matter what your situation is, as of the moment, just keep on dreaming that one day, in God's perfect time, each one of us will achieve our goals. Don't give up easily! Always ask God for His guidance, protection, and love.
Furthermore, I would like to share these tips:
Always trust God, whatever situation you are in right now. Whether good or bad, He has a reason for our trials. Trust Him fully because He knows exactly that you can carry on!
Trust yourself, no matter what life gives u. You can do it!
Love your family and always thank your parents. I believe that whatever your goal is, you will not be successful if you will not do it with your family.
Do not forget where you came from, and always thank the people you meet along the way… Because the people you meet going up, will be the same people you meet when you go down.
Always choose peace, because it is priceless.
BONUS: Is there anything else that you'd like to share?
Yes, I have a special message for my family:
I want to say "thank you" and "I love you," Mama Vicky and Papa Joel, for everything that you've done for me and for all the sacrifices and the prayers. Thank you for taking good care of my daughter. I also want to say "thank you" and "I love you," my baby Chris Jamila, my daughter. Thank you for being strong, anak, sa mga panahon na kailangan mong kayanin ang mga pinagdadaanan mo sa buhay, nang wala sa tabi mo ang mama. I'm so proud of you, anak ko, kasi lumaki kang matatag at independent at may takot sa Diyos. Maraming salamat anak. Miss na miss kana ng mama! I love you.
Also, I want to thank my sister Bethtina and my brother Jovic, for being supportive siblings, at sa aking mga pamangkin na happy pill ko!
Finally, I want to take this opportunity as well to thank all the people who supported me, and for making all my dreams come true. To all my supporters and my customers, who are really the main reason why "Lutong Bahay ni Brenda" is here, I thank all of you guys. All the vloggers, influencers, promoters, companies, private sectors, and individuals who really trusted me and proudly endorsed me as their partner… I am thankful to all of you guys. I love you all!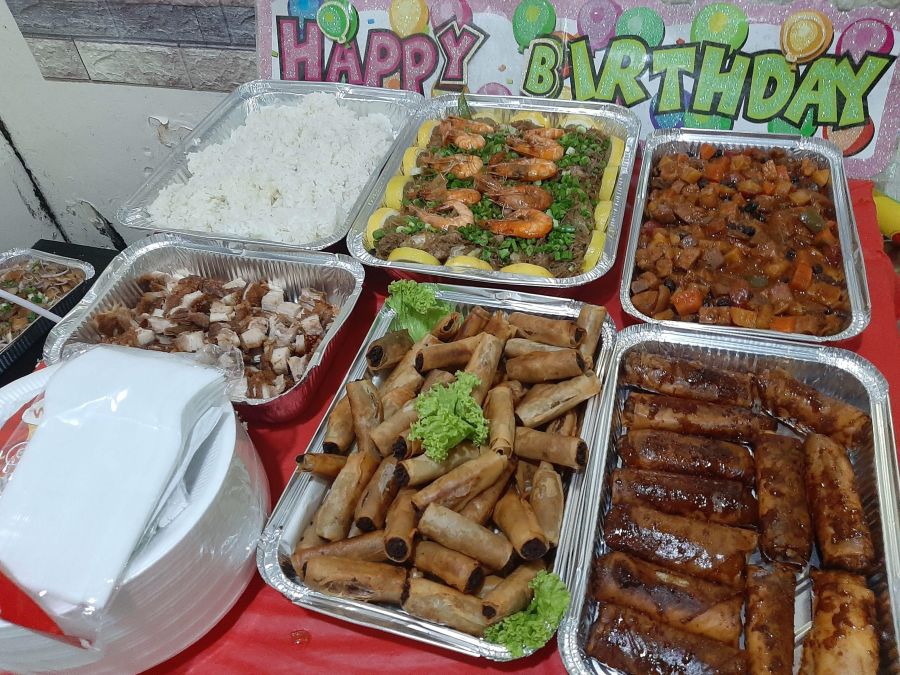 Follow "Lutong Bahay ni Brenda" Online
In addition, Brenda has a special message for all of our readers:
"I invite you guys to please check out my page and follow me on my social media accounts for more updates and special promos on my party packages. You can check out the real feedbacks of my clients, as well as real photos of the food that you are going to get when you book your order. Also, check out my Christmas party package!"
You can get in touch with Brenda through the following contact details:
Facebook: Lutong Bahay ni Brenda
WhatsApp: 0557713392
Telephone: 0567656303
—————-
*Photos provided by Brenda Britania
Are you an expat in Dubai? Do you want to be featured in the website? Send us an email telling us you want to be featured at admin@dubaiOFW.com and we will send you the set of questions! Let's help other Pinoys who want to come to Dubai understand what life in the UAE is like through your story.