One of the greatest experiences any man could have is to fly freely in the open skies. However, though exciting as this may sound, there are certain risks to be expected from such an activity. And this has been paid dearly by one tourist who was on a hot air balloon ride when it exploded in mid-flight and crashed in Sharjah's Al Badayer area on Sunday.
According to the tourist's relative, the man had arrived in the UAE two weeks ago to enjoy the desert safari.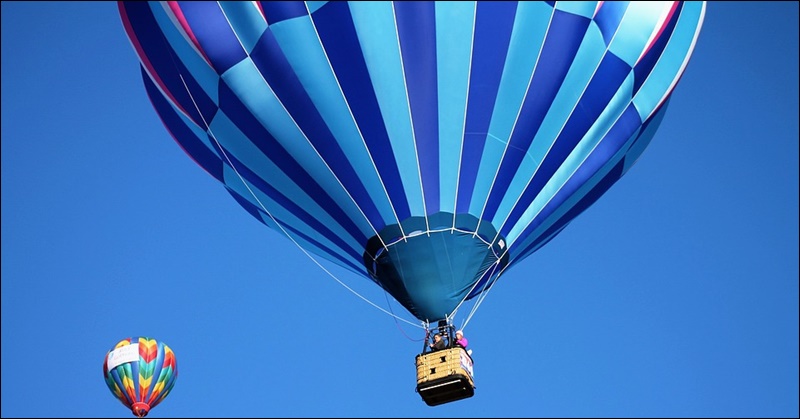 Tourist Fatally Injured from Hot Air Balloon Mishap in UAE
The 54-year old African man was immediately airlifted to Al Qasimi Hospital, where he is currently receiving treatment in the intensive care unit, as shared in a report by the Khaleej Times.
As per police reports, they were notified of the aerial incident at around 6 pm, which prompted them to launch a police team, comprising officers from CID, a patrol, ambulance, and a rescue unit to respond to the emergency at the site.
Upon evaluation of the tourist's condition, the police had to call the air wing to rush the man – who was in a critical condition – to the nearest hospital where he is being closely monitored and taken care of.
According to the police's initial investigation, the hot air balloon came crashing down to the ground suddenly due to a technical problem. Meanwhile, investigation is ongoing to ascertain the cause of the accident and determine if there were any violations committed.
Interestingly, this has been the third incident in a week in Al Badayer area. Two Indians died during a quad bike accident and three Arab women received serious injuries after their quad bike collided during a desert safari.
As per records, the Sharjah Police have recorded more than 20 accidents involving quad bikes during the last two years in Al Badayer as well as other desert safari areas in Madaam. There have been a number of tourists who suffered serious injuries and fractures in these accidents.
Though fun and exciting, tourists should be aware of incidents that occur in facilities that they ought to try for recreation. This way, they would have a better idea of whether they should push through with such activities, especially since authorities have yet to suspend or release a statement regarding such incidents concerning business operators and their facilities.
ALSO READ:  82-year-old Woman Goes Skydiving over The Palm Jumeirah