If you're planning to see and experience the beauty of Iceland, one of the most important things you'll need is a visa! For your travel to Iceland, you will need to apply for a Schengen Visa. While we have already covered a general guideline in getting a Schengen tourist visa in general, this article discusses how to get one specifically at the Denmark embassy in Dubai so that you can travel and visit Iceland.
Just a refresh, a Schengen Visa is the document issued by the appropriate authorities to the interested party for visiting/travelling to and within the Schengen Area. The Schengen Area is comprised of 26 countries that have agreed to allow free movement of their citizens within this area as a single country. Of the 26 countries bound by the Schengen agreement, 22 are part of the EU and the other 4 are part of the EFTA.
Schengen area covers the majority of European countries, except for the United Kingdom and countries such as Romania, Bulgaria, Croatia, Cyprus and Ireland soon to be part of the agreement. However, there are countries that are not part of the EU like Norway, Iceland, Switzerland and Lichtenstein yet do belong in the Schengen area and cherish the free movement policy.
Note: Visas for Iceland, Faroe Islands, Greenland and Demark are being processed by Denmark Embassy. Visa applications are being accepted at VFS Visa Application Centre in Dubai.
Guide to Processing a Schengen Tourist Visa for Iceland in Dubai
You have decided to visit Iceland and you have prepared your itinerary. You know how many days you'll be visiting the country. Now, you need to start applying for your Schengen Visa to Iceland.
Step 1. To start your visa application, download the Visa application form by visiting the VFS Global website (http://www.vfsglobal.com/denmark/uae/how-to-apply.html)
Step 2: Schedule your appointment. Schedule your appointment through VFS' website. It is recommended to allow at least 2 months before your intended date of travel. Average processing time is 2-3 weeks from documents submission date. Early submission will also allow more time for the visa processing process.
Step 3: Prepare all your supporting documents. I usually download the checklist provided on the website and use this as my guide to ensure that I have everything in place.
Completed application form
Original passport and Employment Visa copy
Photocopy of passport including personal data, residence visa, previous Schengen visas plus any other valid visas such as USA and UK visas.
Note: The passport and residence visa must be valid for a minimum of three months after the return from the Schengen States. Travel documents and residence visa must be valid minimum six months after the return from the Schengen States.
The visa fee is to be paid upon submission of application. The fee is non-refundable.
One recently taken passport size photo, 3,5 x 4,5cm colored photograph taken close up, on a light background.
Travel Medical Insurance: covering all expenses related to urgent medical necessities and/or hospital admission, including the forced return to their homeland for medical reasons. The insurance, with the minimum coverage of EURO 30.000, – must be valid for all Schengen States.
Official company letter from sponsor/employer (NOC) containing the following information:
Name/address and telephone no. of sponsor/employer
Name, nationality and passport no. of applicant
Date of joining
Applicant's monthly salary
Reasons for applicant's visit
Expected date of arrival in Denmark plus duration of stay
Confirmation that the applicant will return to the UAE to resume duties on a certain date
Name, designation and signature of person responsible for issuance of the company letter
Flight reservation to be shown upon submission. Original return ticket must be shown upon collection of the visa. E-tickets are accepted.
Hotel reservation/accommodation should be submitted.
Bank statements for the past six months or other verifiable evidence of sufficient means of subsistence during intended stay.
Step 4: Visit the application center during your scheduled appointment and submit your completed documents. Be at the location at least 30 minutes before your schedule and make sure you have all your documents with you.
Visa Fees:
Tourist Visa Fee:  AED 265
VFS Service Charge: 129.85 inc tax
Courier Service : Approx. AED 30
Step 5. Wait for approval. Now that you have submitted your documents, all you need to do is wait for your approved visa to arrive at your doorstep (if you have paid for courier service, they will deliver your visa to your address, if otherwise, you will be informed once your visa is ready for collection at the VFS office)
Disclaimer: Please note that the above information are only for the purpose of knowing the process in applying for visa and not a guaranteed approach of obtaining an approved visa.
Best of Luck and enjoy Iceland!
Below is a photo when I received my passport with the visa stamp.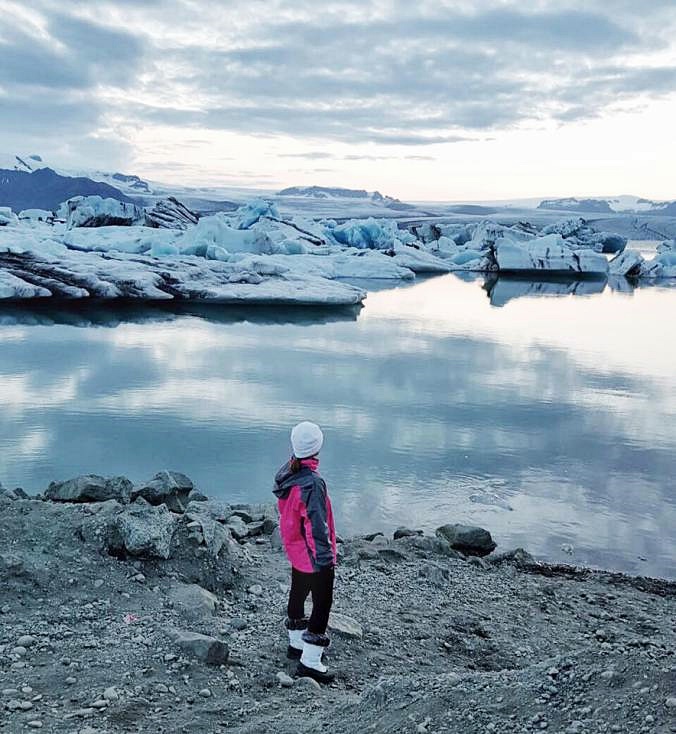 VFS Global in Wafi Mall: Where to Process Schengen Visa Application in Dubai
Just a note to everyone, VFS Global is the office that handle visa applications in the UAE. They have an application center which is located in WAFI Mall. This is the third-party that processes your request that's why there is no need to go to the Consulate or embassy as this is the official center  to handle these types of
VFS Global Application Center Contact Information
Address: 2nd floor, WAFI Mall Level 2, Falcon Phase 2 – Dubai – United Arab Emirates
Website: www.vfsglobal.com
Phone Number: +971 4 205 5666
Google Map Location of VFS Global in WAFI Mall
Below is a guide map to provide directions on how to get to VFS Global office in WAFI Mall. Good luck in the application!
---
About the Author: Chris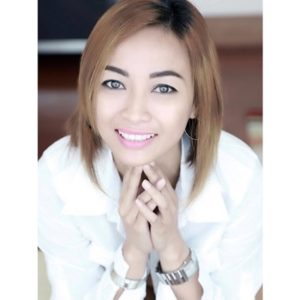 Chris is a Filipino Expat living in Dubai, full time employee, and an occasional traveler. She has recently started a new hobby on photography and intends to use her travels to capture beautiful photos. She shares her travel adventures and top tips in her blog www.chrisdeysolong.com.
---
Share your thoughts. Contribute an article to DubaiOFW.com
Want to publish your experience? Share your everyday stories, food trips, travel, photo stories, or tips in Dubai to our growing community. More information here – Become a Dubai OFW Contributor!