The Orient Exchange was established at quite an early time. This is one of the leading exchange centers in the UAE. Their goal is to be the first choice of customers in the UAE for foreign exchange and remittance across the globe. We have listed the branches available so if you are looking for an Orient Exchange branch near you, please check the details below.
Also Read: Lulu International Exchange Branches in UAE | UAE Exchange Dubai, Abu Dhabi, Sharjah
With Orient Exchange's goals, they lead passionately with strong determination that provides excellent quality of services to their clients or customers. They make sure that they provide continuous and consistent services by implementing effective processes. With more than 9 decades of services provided, they never stop to deliver and innovate for the consumers.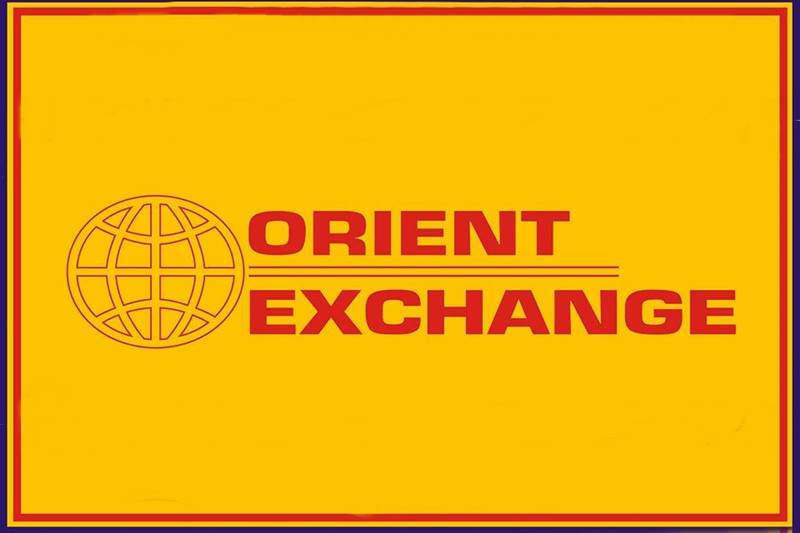 If you are looking for a specific Orient Exchange branch near you, please check out this directory listing of the office address, working hours, and contact information we've posted in each emirate below.
UAE Orient Exchange Abu Dhabi Branches
Khalidiya
Address: Shop No. G3/G6, Ground Floor, Spinneys Building, Al Khalidya, Abu Dhabi
Working Hours: Sunday – Saturday 8:00 AM – 11:00 PM
Email: khalidiya@orientexchange.biz
Phone: +97126505450
Fax: N/A
KM Mussafah
Address: Inside KM Hypermarket, M40, Opp ICAD Residential Gate No. 2, Mussafah Industrial Area, Abu Dhabi
Working Hours: Sunday – Saturday: 8:30 AM – 10:00 PM
Email: kmmussafah@orientexchange.biz
Phone: +97125508113
Fax: N/A
Najda
Address: National Cinemas Building, Najda Street, Abu Dhabi
Working Hours: Sunday – Saturday: 7:30 AM – 10:00 PM
Email: najda@orientexchange.biz
Phone: +97126777545
Fax: N/A
Salam City
Address: No. HI CI Section, Hameem Road, Abu Dhabi
Working Hours: Sunday – Saturday: 8:00 AM – 10:00 PM
Email: salamcity@orientexchange.biz
Phone: +97125850029
Fax: N/A
Tourist Club
Address: Shop No. 6, Ground Floor, Sadiyat Tower Building, Tourist Club Area, Abu Dhabi
Working Hours: Sunday – Saturday: 7:30 AM – 10:30 PM
Email: touristclub@orientexchange.biz
Phone: +97126797882
Fax: N/A
Workers Village
Address: Shop Nos. (19 & 20), Beside the mosque, Workers Village Camp, Mussafah, Abu Dhabi
Working Hours: Sunday – Saturday: 7:30 AM – 11:00 PM
Email: workersvillage@orientexchange.biz
Phone: +97125584638
Fax: N/A
UAE Orient Exchange Ajman Branches
Galleria Mall
Address: Shop No. 187/188, Galleria Mall, New Industrial Area, Hamriya, Ajman
Working Hours: Sunday – Saturday: 9:00 AM – 10:30 PM
Email: nkmall@orientexchange.biz
Phone: +97167485030
Fax: N/A
Jurf
Address: Shop No. 5, Nesto Hypermarket Building, Jurf, Ajman
Working Hours: Sunday – Saturday: 8:30 AM – 11:00 PM
Email: jurf@orientexchange.biz
Phone: tel:+97167313983
Fax: N/A
UAE Orient Exchange Dubai Branches
Al Quoz
Address: Shop No. 56, Al Quoz Mall, Al Quoz – 3, Dubai
Working Hours: Sunday – Saturday: 8:00 AM – 10:00 PM
Email: alquoz@orientexchange.biz
Phone: +97143284649
Fax: N/A
Al Qusais
Address: Shop No. 1, Ground Floor, Spinneys Bin Sougat, Damascus Street, Al Qusais, Dubai
Working Hours: Sunday – Saturday: 8:30 AM – 10:30 PM
Email: alqusais@orientexchange.biz
Phone: +97142635462
Fax: N/A
Arabian Branches
Address: Shop No. FS9, First Floor, The Ranches Souq, Al Qudra Street, Arabia Ranches – 2, Dubai
Working Hours: Sunday – Saturday: 10:00 AM – 10:00 PM
Email: arabian@orientexchange.biz
Phone: +97144563654
Fax: N/A
Bur Dubai
Address: Plot No. 8, Shop No. 2 Paramanand Jethanand Bldg., Wholesale Textile Martket Al Barana Area, Bur Dubai, Dubai
Working Hours: Saturday – Thursday: 9:00 AM – 2:00 PM, 5:00 PM – 9:00 PM
Email: burdubai@orientexchange.biz
Phone: +97143531422
Fax: N/A
Deira Head Office
Address: Street No. 18, Community No. 119, Makani No. 29586
Working Hours: Saturday – Thursday: 8:30 AM – 1:15 PM, 4:30 PM – 7:45 PM
Email: deira@orientexchange.biz
Phone: +97142522599
Fax: N/A
Dubai Investment Park 1
Address: Shop No. 1 Plot No. 598-737, Next to Parco Supermarket, Dubai Investment Park 1, Jebel Ali, Dubai
Working Hours: Sunday – Saturday 8:00 AM – 10:00 PM
Email: dip1@orientexchange.biz
Phone: +97148852411
Fax: N/A
Dubai Investment Park 2
Address: Shop No. 3, Next to Royal Parco Supermarket, Dubai Investment Park 2, Jebel Ali, Dubai
Working Hours: Sunday – Saturday: 8:00 AM – 10:00 PM
Email: dip2@orientexchange.biz
Phone: +97148895991
Fax: N/A
Dubai Mall
Address: Shop No. 174-1, Lower Ground Level, Dubai Mall, Dubai
Working Hours: Sunday – Saturday: 9:00 AM – 12:00 AM
Email: dubaimall@orientexchange.biz
Phone: +97143308720
Fax: N/A
Dubai Silicon Oasis 1
Address: Spinneys Supermarket, Semmes Villas Community Centre, Dubai Silicon Oasis, Dubai
Working Hours: Saturday – Friday: 4:00 PM – 10:00 PM
Email: siliconoasis@orientexchange.biz
Phone: +97143264690
Fax: N/A
Dubai Silicon Oasis 2
Address: Shop No. 4, Spinneys Supermarket, Cedre Community, Silicon Oasis, Dubai
Working Hours: Sunday – Saturday: 9:00 AM – 10:00 PM
Email: dso2@orientexchange.biz
Phone: +97143208200
Fax: N/A
Jebel Ali
Address: Shop No. 4, Jebel Ali Industrial Area 1, Jebel Ali, Dubai
Working Hours:
Email: jebelali@orientexchange.biz
Phone: +97148829200
Fax: N/A
Jumeirah
Address: Shop No. 4, Spinneys Supermarket, Jumeirah Beach Road, Dubai
Working Hours: Sunday – Saturday: 8:00 AM – 10:00 PM
Email: jumeirah@orientexchange.biz
Phone: +97143445943
Fax: N/A
Karama
Address: Shop No. 8, Kifaf Building, Al Kuwait Street, Karama, Dubai
Working Hours: Sunday – Saturday: 8:30 AM – 10:30 PM
Email: karama@orientexchange.biz
Phone: tel:+97143372666
Fax: N/A
Meydan
Address: Shop No. 2, Spinneys Head Quarters Building, The Polo Residence Area, Al Meydan Road, Nad Al Sheba – 1, Dubai
Working Hours: Sunday – Saturday: 9:00 AM – 9:00 PM
Email: meydan@orientexchange.biz
Phone: +97143275430
Fax: N/A
Mirdif
Address: Shop No. 16, Spinneys Supermarket, Mirdif Community Center. Dubai
Working Hours: Sunday – Saturday: 8:30 AM – 10:00 PM
Email: mirdiff@orientexchange.biz
Phone: +97142884480
Fax: N/A
Motor City
Address: Shop No. 13, Waitrose Supermarket, Motor City 2, Dubai
Working Hours: Sunday – Friday: 10:00 AM – 10:00 PM
Email: motorcity@orientexchange.biz
Phone: 04 7700251
Fax: N/A
Murshid Bazaar
Address: Shop No. 7 & 8, H.H. Sheikha Bldg. Street No. 22, Community 114, Al Souq Al KAbeer Street, Murshid Bazaar, Deira, Dubai
Working Hours: Saturday – Thursday: 8:30 Am – 1:30 PM & 5:00 PM – 9:00 PM
Email: murshid@orientexchange.biz
Phone: +97142267994
Fax: N/A
Oasis Centre
Address: Shop No. 407, Oasis Centre, Sheikh Zayed Road, Dubai
Working Hours: Sunday – Saturday 8:00 AM – 12:00 AM
Email: oasismall@orientexchange.biz
Phone: +97143397532
Fax: N/A
Satwa
Address: Shop No. 5, Hudhaiba Building, Next to Al Maya, Satwa, Dubai
Working Hours: Sunday – Saturday 8:30 AM – 10:30 PM
Email: satwa@orientexchange.biz
Phone: +97143448312
Fax: N/A
The Villa
Address: Unit No. 7, Next to Spinneys Supermarket, The Villa Community Centre, The Villa, Dubai
Working Hours: Sunday – Saturday 10:00 AM – 10:00 PM
Email: thevilla@orientexchange.biz
Phone: tel:+97144523534
Fax: N/A
Trade Centre
Address: Shop No. 12, Spinneys Supermarket, Trade Centre Road, Dubai
Working Hours: Sunday – Saturday 9:00 AM – 11:00 PM
Email: tradecentre@orientexchange.biz
Phone: +97143518429
Fax: N/A
Villa Centro
Address: Next to Spinneys Supermarket, The Villa Centro Community Centre, The Centro, Dubai
Working Hours: Sunday – Saturday 10:00 AM – 10:00 PM
Email: villacentro@orientexchange.biz
Phone: +97145837062
Fax: N/A
UAE Orient Exchange Sharjah Branches
Abu Shagara
Address: Shop No. 2, Ahmed Mirza Building, Behind Choitram Supermarket, King Faisal Street, Sharjah
Working Hours: Sunday – Saturday 8:30 AM – 10:30 PM
Email: abushagara@orientexchange.biz
Phone: tel:+97165599614
Fax: N/A
National Paints
Address: Shop No. 23, National Paint Building, National Paint Round about, Sharjah Industrial Area
Working Hours: Sunday – Saturday 8:30 AM – 10:00 PM
Email: nationalpaints@orientexchange.biz
Phone: +97165355046
Fax: N/A
Oasis Mall
Address: Unit No. 1011B, Ground Floor, Oasis Mall, Sharjah
Working Hours: Sunday -Saturday: 9:00 AM – 10:00 PM (SUN – WED)
Email: oasisshj@orientexchange.biz
Phone: +97165210061
Fax: N/A