Philippine mangoes, coffee blends, and other products will be showcased at the 22nd Gulfood fair, which will be held at the Dubai World Trade Center (DWTC) from February 26 – March 2, 2017.
The products will be part of FoodPHILIPPINES, an initiative of the Department of Trade and Industry's Center for International Trade Expositions and Missions (CITEM). Coordinated in partnership with the Philippine Trade and Investment Center in Dubai, the exhibit will promote Philippine food products in the global market.
Philippines to Showcase Mangoes, Coffee and Other Products at the Gulfood 2017
Gulfood 2017 Schedule – 26 February – 2 March 2017
Location: Sheikh Rashid Hall, Dubai World Trade Centre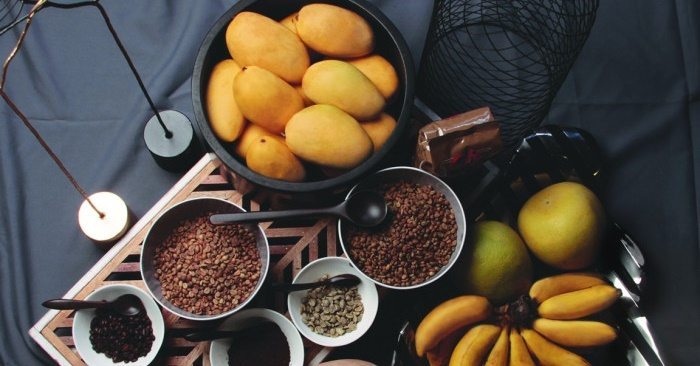 Philippine Food Exporters
Based on a press release by CITEM, there will be 26 Philippine food exporters at this year's event. Ten of these companies are new participants. Notably, Gulfood is the largest food and hospitality fair in the world, with an average of 5,000 exhibitors and 90,000 trade buyers coming every year.
CITEM Executive Director Rosvi Gaetos shared that Philippine food is among this year's top food trends, according to Bloomberg, Food Network, and other institutions. "With this participation in Gulfood, we affirm the country's position as one of Asia's prime sourcing hubs not only for its distinct food products, but also for Halal-certified food items," she added.
Among the World's Best
The Philippines is regarded as a top mango producer worldwide. In fact, the Philippine mango, dubbed as "carabao mango," is known for its distinct texture and sweetness. Likewise, processed mango products, such as dried mangoes, juices, and purees are also widely popular.
Aside from this, the Philippines is also one of the world's leading coffee producers. Hence, FoodPHILIPPINES will also showcase the country's coffee blends and other ready-to-drink beverages, which are becoming more popular in the Middle East.
List of Participating Companies
You will find all the participating companies from the Philippines at the Sheikh Rashid Hall, DWTC. Here are the companies and their respective booth or stand numbers:
Asia Brewery, Inc. (R-N7)
Bethany Sales, Inc. (R-M22)
Brandexports Philippines, Inc. (R-M24)
Celebes Coconut Corp. (R-M6)
Century Pacific Food, Inc. (R-156)
Gem Foods International, Inc. (R-154)
Krystle Exports Philippines, Inc. (R-N9)
KSK Food Products (R-N11)
Magicmelt Foods, Inc. (R-150)
Maharlika Agro-Marine Ventures Corp. (R-M8)
Mama Sita's (R-N15)
Marikina Food Corp. (R-140)
Market Reach International Resources (R-M16)
Mega Global Corp. (R-152)
Miesto International Foods Corp. (R-M12)
Philippine Grocers Food Exports, Inc. (R-M10)
Pixcel Transglobal Foods, Inc. (R-N13)
Profood International Corp. (R-M14)
Q-Phil Products International (R-N17)
Republic Biscuits Corp. (R-N21)
Sagrex Foods, Inc. (R-146)
San Miguel Purefoods, Inc. (R-M18)
Seatrade Canning Corp. (R-N19)
SEE's International Food Manufacturing Corp. (R-144)
SL Agritech Corp. (R-142)
 Super Q (R-148)
Meanwhile, the FoodPHILIPPINES exhibit will be at Booth No. R-N3 in the same location.
The Gulfood fair presents a great way for the country to showcase its products to the world. Let us take this opportunity to show our support for Philippine products by visiting their booths at the Sheikh Rashid Hall, DWTC, from February 26 to March 2, 2017.