We have previously featured an article about traditional sports in Dubai, such as camel racing, archery, and free diving. Another popular sport is falconry, which involves raising and training falcons. While this sport is enjoyed by Emiratis — including members of the royal family — did you know that there are Filipino "falconers" as well?
For today's OFW feature, we interviewed Danilo, a 30-year-old Filipino who has been living and working in Dubai for 4 years now. Currently, he is working as a Falconer at Al Hurr Falconry Services in Dubai. Now that sounds like a really cool job!
Danilo used to manage his family's restaurant in the Philippines. He came to Dubai because he wanted to experience living in a foreign country, and also to be with his longtime girlfriend (how romantic!), who also works here. Initially, he worked as a Chef for an American restaurant, before landing his current job, which he absolutely loves!
Like most overseas Filipinos, Danilo works hard to save money and support his family back home. At the moment, though, he loves living in Dubai and considers it as his second home. In fact, he is planning to build his own family here! Let's get to know more about him through the following OFW interview!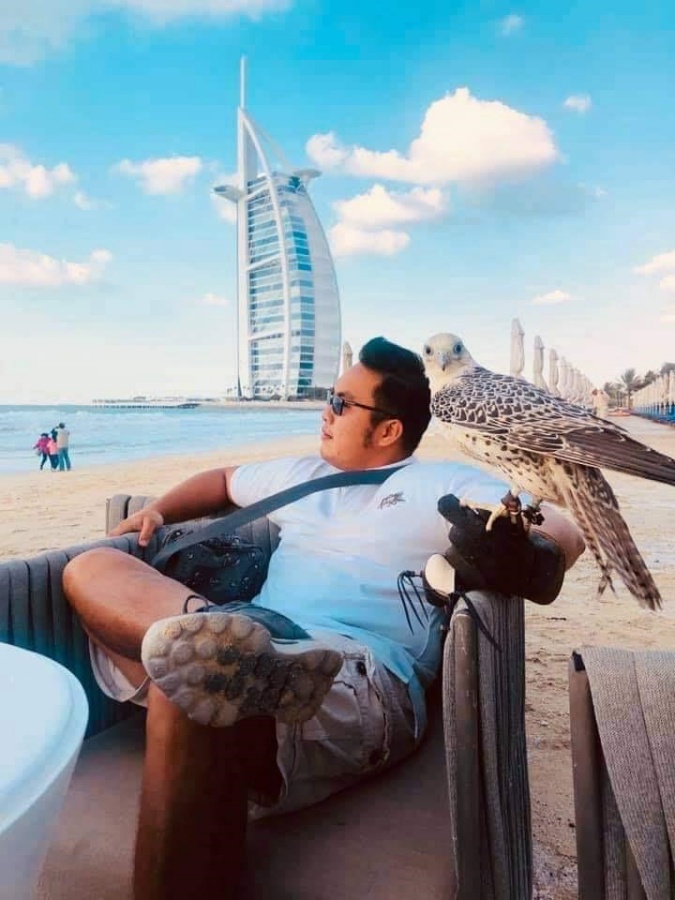 OFW Feature: Filipino Falconer in Dubai
Name: Danilo Andro
Age: 30 years old
Current Profession: Falconer
Years in Dubai: 4 years
1. Tell us about yourself.
Hi to all who are reading this article! I am Danilo Andro, 30 years of age. I have been staying in the UAE for 4 years now and currently working as a Falconer at Al Hurr Falconry Services.
2. Why did you come to Dubai?
I came here to explore and experience living in a foreign country, and to be independent. Also, I wanted to be with my longtime girlfriend, who took all the chances just to get me here.
3. What were your previous jobs?
I used to manage our family business back home. We owned the Andro's Kitchenette restaurant, located in Hermosa, Bataan. But when I landed here in the UAE, I worked as a Chef in one of the American Restaurants here. However, due to unforeseen circumstances, I left the job after 8 months. I waited for 4 months before getting my current job. True enough, with God's grace I landed the best job ever!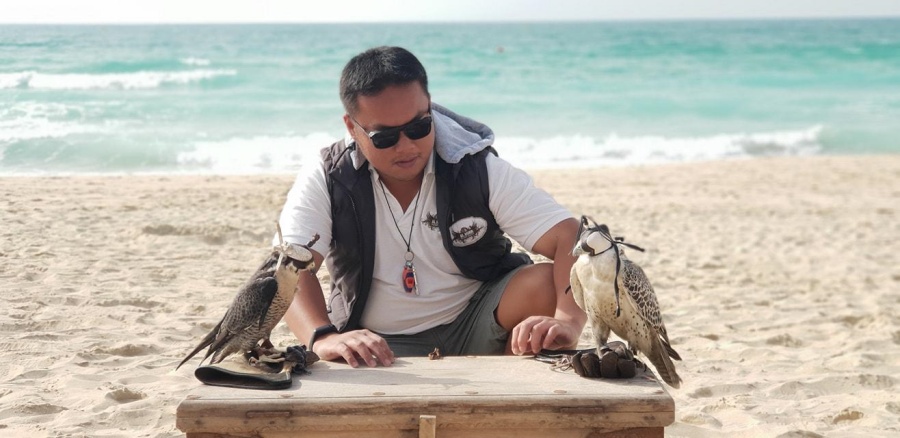 4. How do you find your current job? Are you happy/satisfied with it?
I am more than happy and contented with my job now, it's like living my best life since I started to be a falconer in a foreign country! Working with Ms. Nicola Ohlenforst and Mr. David Stead, or as the Arabs call him, "Al Hurr," has helped me to fulfill my most desirable job. Thank you for the trust, Nicola and David!
5. Are you able to save in Dubai? Why/How?
Actually, yes, I am able to save here in Dubai despite the high cost of living. It is really a matter of priorities!
6. Is it difficult to live in Dubai? What are your struggles? What's life like outside work?
At first, I found it very difficult as the lifestyle here is way different from my lifestyle in the Philippines. However, I am able to cope and learned how to live on my own.
7. What do you like about Dubai?
I feel safe and secured here in Dubai; it feels like home! I love how the Filipino community here uplift and help each other, no matter what the situation is. Dubai provides endless opportunities to all!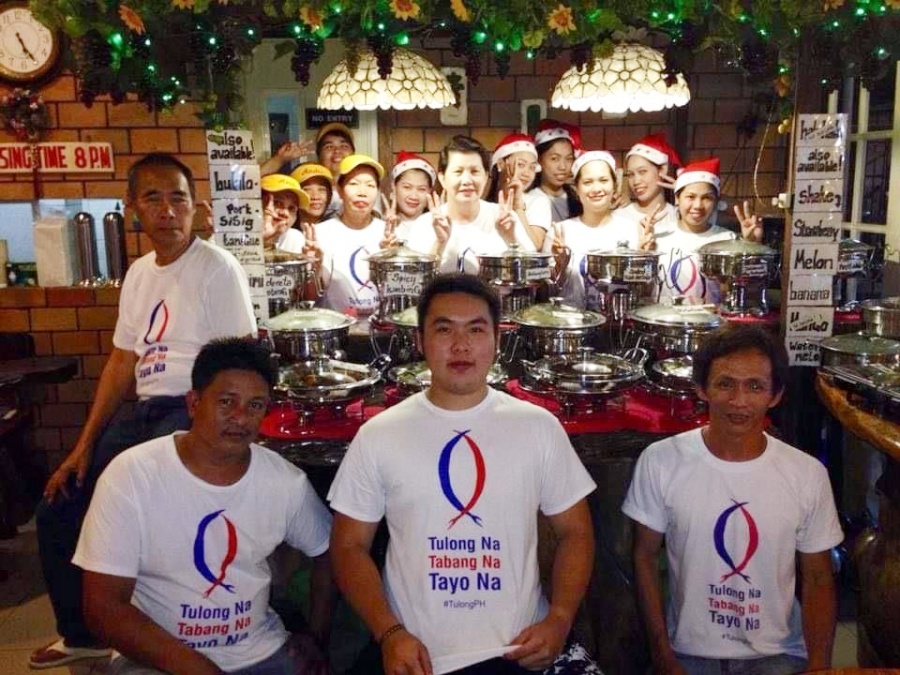 8. What do you NOT Like about Dubai?
Honestly speaking… nothing! I love Dubai and I am even planning to stay and build my own family here.
9. What are your plans in your career/family/future?
First, of course, is to save money for the future and secondly, to bring my family here in Dubai as well.
10. You have any tips for kabayans when working/finding work/living in Dubai?
BE PATIENT, the right time will come. You may not see it now, but God's plan is always more beautiful than our desires. And this is my living testimony, trust Him and He will never forsake you.
BONUS QUESTION: Is there anything else you would like to share with our readers?
First of all, I would like to thank you for taking time to read this. It is my pleasure to share with you all my story. Secondly, I would like to dedicate these messages to the most special people in my life:
To my Papa (in heaven) and my mama, I would not be where I am today if it's not because of you both. Thank you for letting me follow my dreams. I owe all this success to both of you.
To my sister, who is always there to support me in all ways… Thank you, Kyotesh!
To my girlfriend, thank you for staying by my side through all the ups and downs. We are in this together.
And of course to our almighty God, thank you for blessing me much more than I deserve! 🙏🙏🙏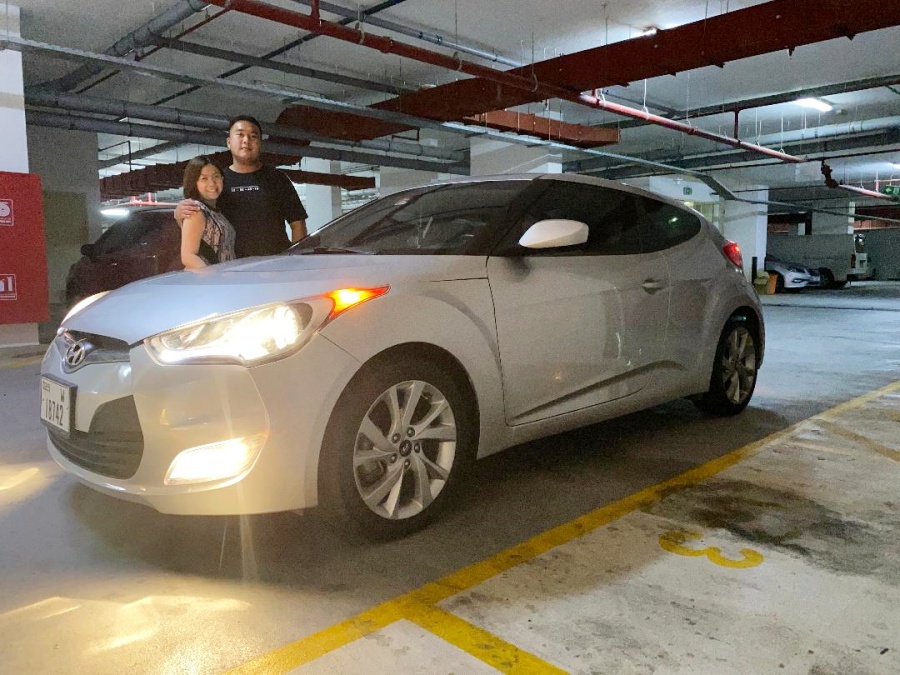 —————-
*Photos provided by Danilo
Are you an expat in Dubai? Do you want to be featured in the website? Send us an email telling us you want to be featured at admin@dubaiOFW.com and we will send you the set of questions! Let's help other Pinoys who want to come to Dubai understand what life in the UAE is like through your story.