Many of the successful names in the business landscape producing the goods or services you use today started small. Both Apple and Google began in a garage. Jollibee began as a little ice cream shop before growing into a culinary conglomerate that purchased well-known brands such as The Coffee Bean and Tea Leaf, Mang Inasal, and Burger King. Potato Corner, on the other hand, began as a food cart company before becoming an international franchise brand.
Their stories are indeed amazing, but before they achieved the awe-inspiring success they currently have, the founders took the time to plan everything, study trends, and take chances. They demonstrated that there are no shortcuts to greatness. So, if you want to establish a business that has the potential to become the next great thing in the country (or the globe!), you should read this article.
Here are some general guidelines for starting a small business in the Philippines.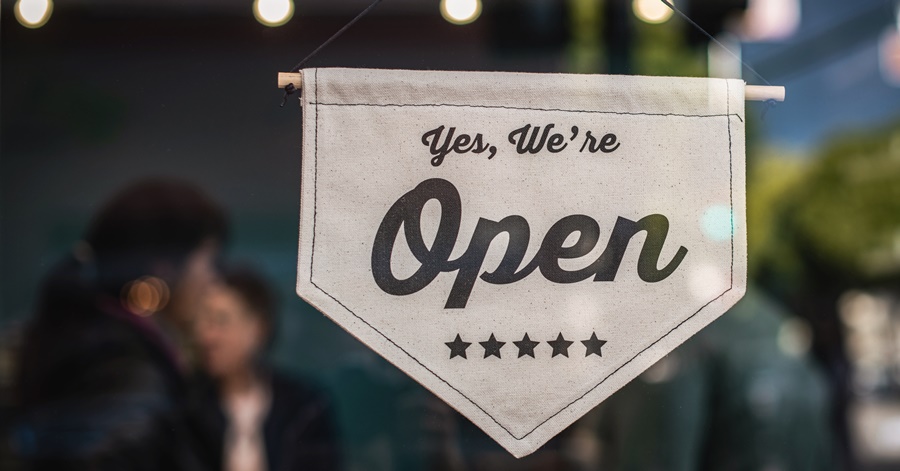 Here Are 20 Tips to Help You Start A Small Business in the Philippines
Starting a business is a desire shared by many Filipinos (including OFWs), and it has the potential to be one of the most rewarding endeavors you can pursue. As a business owner, you can earn a good living while being your own boss. What could possibly be better? To help you get started on this journey, make sure to read the rest of this guide.
Be creative! You have two options for what type of business you wish to start.
First, provide something that is not currently available on the market. How can you make your business stand out from the crowd? Think creatively and identify an original product or service that can meet your target clients' demands or provide a solution.
Second, look at successful companies. Take note of what they're doing well and build on it.
You can also apply at PhilGEPS, where you will be able to work with government agencies as clients. This helps your company to expand its network, allowing it to grow.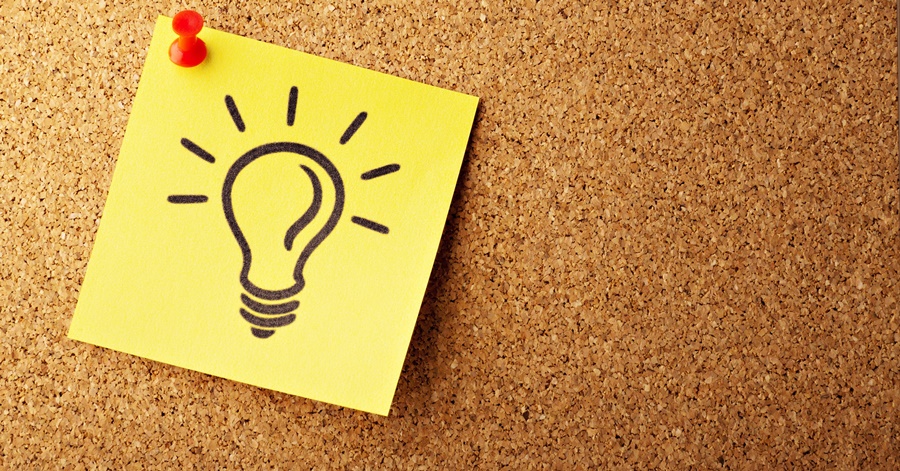 You might have an idea that you think will be a tremendous hit. But, does your small business idea have a chance of succeeding?
Before starting a small business, conduct market research. Determine whether the product or service you want to sell is something people want and are willing to pay for. Check to see whether any other businesses in your neighbourhood are providing the same product or service as you, and how the competition is.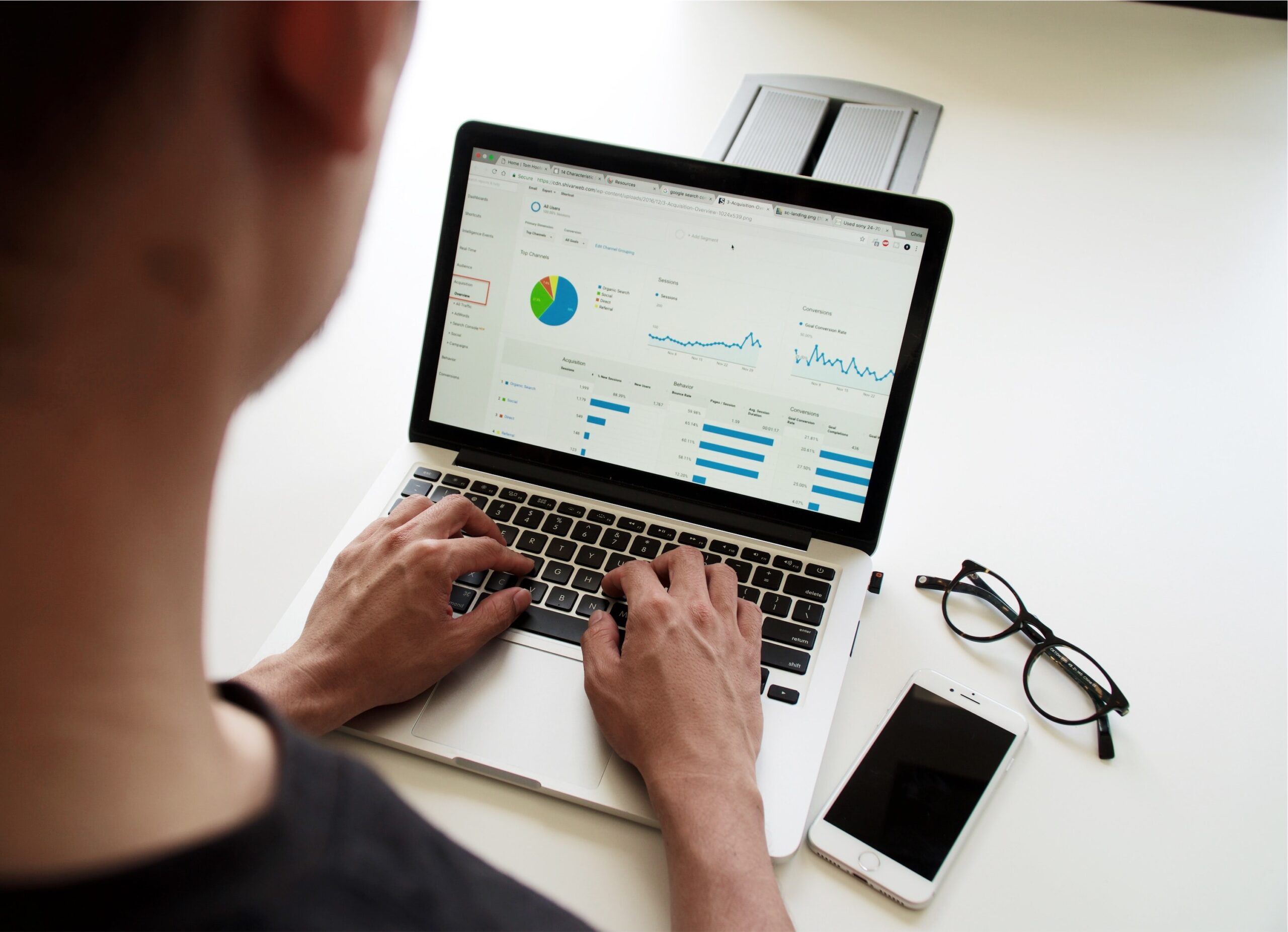 When determining how to start a small capital business in the Philippines, keep in mind that while it does not usually necessitate a large sum of money, it will necessitate some capital. You'll need money to buy equipment, tools, supplies, and materials, as well as fund recurring costs for six to twelve months until you break even.
Begin by compiling a list of all the costs associated with launching your firm. They are divided into two categories:
One-time startup costs: Market research, branding, licenses and permits, initial inventory, grand opening event, etc.
Ongoing costs: Rent, marketing, employee salaries, taxes, etc.
It is also critical to have emergency funds. When you start a firm, you must set away backup cash (in addition to your initial capital) to ensure its long-term viability. It will take some time for your product to become well-known. It's natural to lose money when you're just starting out. How will you keep your firm running if you don't have a reserve fund?
Do you require additional capital to launch your business? Consider taking out a personal loan.
There are numerous reasons why you should decide on the structure of your company early on. It will mostly affect how your firm operates. It will decide the kind of dangers that your personal assets will be exposed to. More importantly, it will provide you with an understanding of the type of legal protection you require.
Small firms may be interested in one of two types of ownership:
Sole proprietorship — In this type of ownership, you have complete authority over everything. While all of the assets are yours, all losses will be yours as well.
Partnership – This occurs when you decide to create a business with other people. The responsibility of each member will be limited or unlimited, depending on the agreement among partners or the amount of capital commitment.
When purchasing a home, keep the following factors in mind: location, location, location. Starting a small business in the Philippines follows the same logic. You'll need to rent a location with a lot of foot traffic if you want to gain consumers. It could be a little kiosk in the mall, a shop downtown, or a location near the freeway.
However, keep in mind that these areas might be quite pricey. If you think about it, be sure you have a substantial budget. Don't forget that the amount of money you'll spend on this will also be determined by the shop's floor area and facilities.
Starting a small business may entail dealing with legal issues. This is why you should seek the advice of a company attorney as much as feasible. For starters, a company lawyer will ensure that your agreements with partners and vendors are free of loopholes and contain clauses that safeguard your interests.
In some situations, they will also advise you on the best sort of business ownership or structure to use. They can even assist you in reviewing your lease agreement for office and retail premises. More crucially, a company lawyer can assist you in safeguarding your intellectual property.
When it comes to finances, a certified public accountant (CPA) will ensure that you are up to date on corporate taxation rules. They will teach you the fundamentals of calculating and submitting your business taxes, as well as how to maximise tax deductions and improve the way you preserve your tax-related paperwork.
Your company's branding begins with a name. When considering how to establish a small business in the Philippines, use a name that not only expresses what you have to offer but is also easily remembered by customers.
Once you've come up with at least three viable names for your company, check to see if it's trademarked or if another company is already using it. If there isn't one, if you're a lone proprietor, register your business name with the Department of Trade and Industry (DTI).
Familiarity increases affinity. So, in addition to a memorable business name, you must ensure that your brand's identity resonates with your target audience. Will you be a fun brand like Jollibee or a sophisticated and fashionable icon like Sunnies? This is the type of inquiry you should be asking yourself.
Nonetheless, below are the factors that will assist you in developing your brand identity.
Logo – Because it is the face of your company, it must be instantly recognizable. It can be a logotype (for example, Coca-Cola, CNN, Disney, or Google) or a logomark (for example, Apple's bitten apple emblem, Nike's swoosh, or Starbucks' two-tailed mermaid).
Language – The words you use reveal a lot about your brand's personality, mood, and tone. Going full English could indicate that your brand has aspirational or premium ideals. Taglish, on the other hand, may indicate that your company has a laid-back attitude. Most of the time, genuine Tagalog plus a few colloquialisms can demonstrate that your brand is grounded and in touch with the masses.
Colors – Customers rely largely on visuals. Colors are effective visual aids since they express feelings and emotions while also strengthening brand associations.
Typeface – The typeface you use determines the personality of your brand. Serif typefaces like Garamond and Times New Roman may indicate that your brand is formal, regal, or costly. Sans serif fonts, such as Helvetica and Arial, are safe bets for firms with simple services (think IKEA). On the other side, rounded and curly fonts may indicate that your company is relaxed, lighthearted, and fun.
Create a brand bible that your graphic designers will use when developing promotional materials once you've agreed on the features of your brand identity. A brand bible ensures that your branding elements look the same across all sources.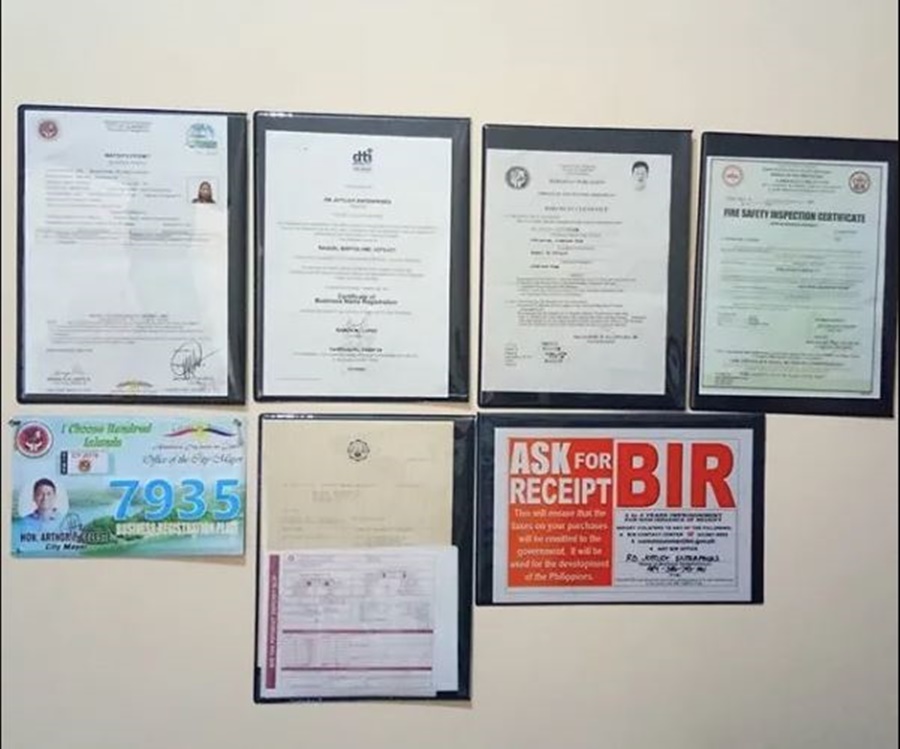 Small capital business owners in the Philippines must still obtain paperwork to establish that they are running a genuine enterprise. This is one rule you should not break before establishing your business, or you could end up in legal trouble later on.
After registering your firm with the DTI, you must obtain the necessary permits. The following are the permits required to start a business in the Philippines. This should be done through the local government where you intend to establish your business:
Barangay clearance issued by the barangay hall
Mayor's permit/Business permit issued by the municipal or city hall
Tax Identification Number and BIR registration documents
SSS, PhilHealth, and Pag-IBIG registration as an employer and for new employees
Special permits depending on the nature of your business, such as registration with the Food and Drug Administration for food businesses and with the Bangko Sentral ng Pilipinas for pawnshops, remittance centers, and other financial institutions.
You need a group of skilled, dedicated, and trustworthy employees who are eager to help your company flourish. Because they are your most valuable asset, you must also take care of and cultivate them. You can better service your consumers if you hire the proper individuals.
Determine the roles to be filled as well as the essential skills, competencies, and responsibilities for each. These will walk you through the process of reviewing applicants and hiring the best ones.
Even if you intend to manage your small business without the assistance of an employee or contractor, you will require people to whom you may turn for assistance. These could be family and friends, a trustworthy mentor, or a fellow entrepreneur who can offer guidance and motivation during the highs and lows of managing a small business.
11.    Invest in developing your team and talents.
Employee training and team development refer to a company's ongoing attempts to improve the performance of its staff. Companies use a variety of educational approaches and programs to teach and develop their staff.
Supporting untrained staff costs the business more than employing well-trained individuals. Staff training and talent development benefit businesses through improved employee performance, increased company reputation, and the elimination of weak links in the organization.
Because your product or service is the heart of your business, you must ensure that what you offer is nothing less than the best. This is why you must create prototypes until you have created the ideal thing. If you own a restaurant, this entails trying out new recipes and experimenting with different ingredients to create a one-of-a-kind cuisine. If you're a shoemaker, it involves creating a variety of footwear styles that incorporate both form and function.
When you design a prototype, you're also determining which aspects of the product need to be improved. Before mass-producing or launching a product or service, you must ensure that it is faultless. You will lose money if you do not do this because of product recalls and customer complaints.
Your products or services are comprised of several components or processes, the majority of which are often sourced from third-party providers. Always choose a vendor or partner who knows the nature of your business. The proper supplier will assist you in ensuring that you can deliver your items on schedule while minimizing manufacturing costs.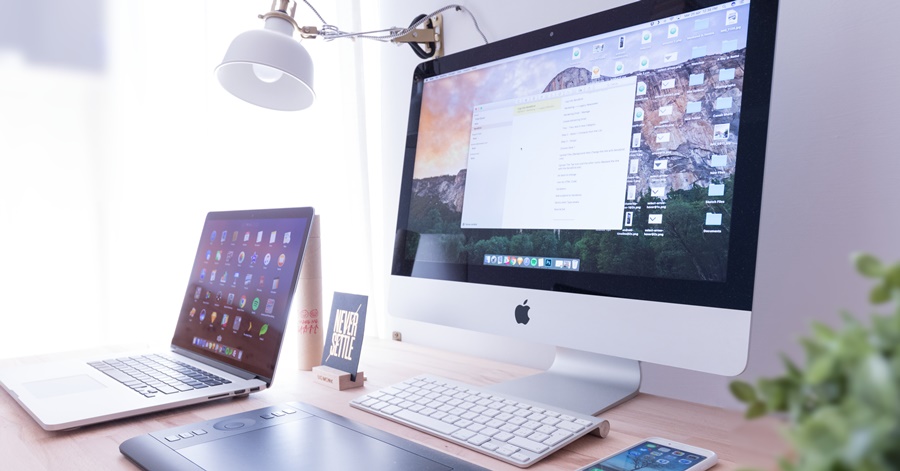 You may save money on marketing by using social media and free website builders like Wix and Shopify to promote your small business. This rule is particularly vital if you intend to start an internet business. You must be present where your potential clients are. So, if they are usually on a specific social networking site, you must have a presence there.
If you can't afford your own website, the next best thing is to become a social media whiz. You can find a variety of social media recommendations to assist you spread the word about your company. You don't always have to spend money to go viral.
Expect a few hiccups along the way as a first-time entrepreneur attempting to move your business ahead. There will always be hurdles to overcome. These, however, should not deter you.
Instead, have the fortitude to get back on your feet after any obstacle that comes your way. The COVID-19 is a physical manifestation of this. The pandemic may have destroyed most large and small enterprises, but it doesn't imply no one should try to create a firm. There are numerous pandemic-resistant businesses to select from.
The ability to overcome any form of setback is what distinguishes strong firms from the others. Begin a business that will undoubtedly withstand the test of time, fate, and nature.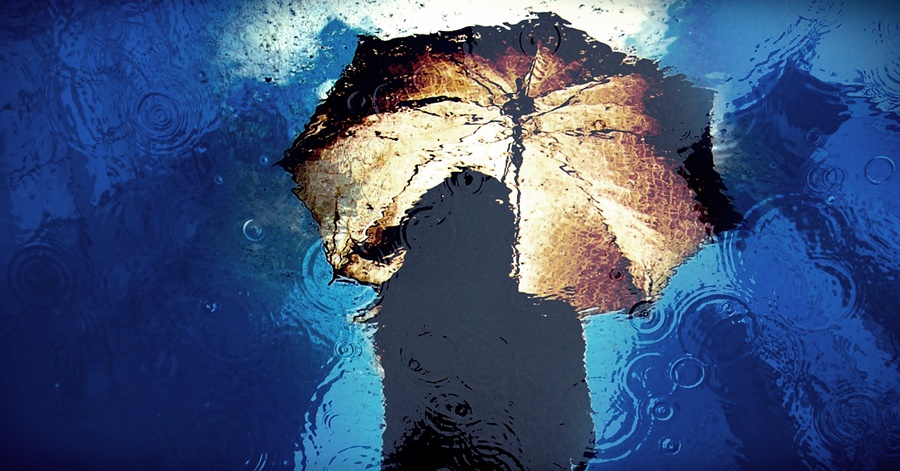 You can sometimes only afford resiliency if you're prepared for rainy days and unanticipated issues. Having a contingency plan in place can assist ensure that your company can withstand any unplanned disasters in the future. Include the following in your strategy:
Insurance – This is used to compensate for losses or cover expenses in the event of a disaster or customer complaints, among other things.
Data backup – Data is an essential component of your business. So be sure that everything, from client information to bank records and even social media analytics data, is regularly backed up (via cloud or a separate hard drive). Business continuity is made more difficult by data loss.
What's nice about beginning a business in the twenty-first century is the availability of numerous forms of data to aid in decision-making. You can develop exact forecasts about client behavior and trends, which will impact your operations in the long run. Data also aids in the streamlining of corporate procedures, allowing you to save money and time.
Data never lies, but don't let it consume you to the point of analysis paralysis. An oversupply of data can sometimes stymie vital decision-making.
You don't want to accomplish everything by yourself. That would be a waste of your valuable time!
Increase your chances of success by teaching others some of your skills that they should learn. It implies you'll have more time to devote to other crucial aspects of the business.
For example, you could educate someone accounting procedures so that you can concentrate on sales. Make certain that you only impart your abilities to those you trust.
Because you need to devote a significant portion of your time to growing your business, you will miss Friday Zoom nights with friends, family bonding time, proper sleep, and the chance of losing your life money. This also applies to balancing your requirements and desires in order to achieve your financial objectives.
20.    Continue learning.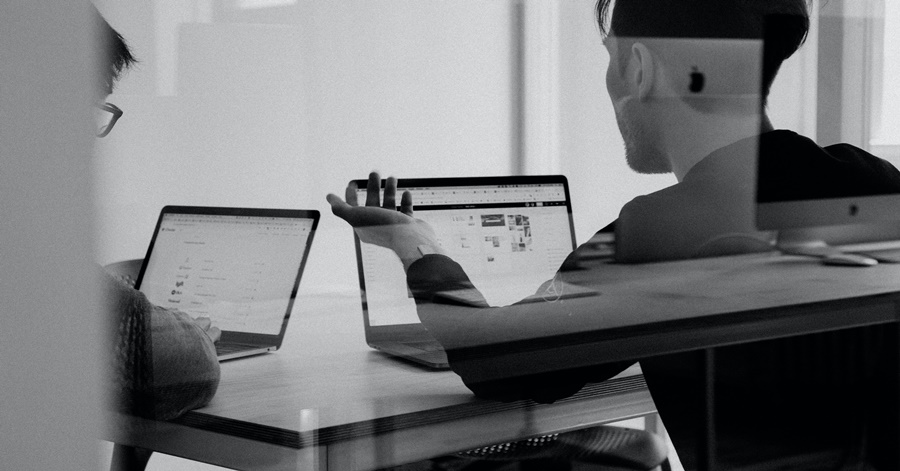 There are numerous things you can learn from what others do. Set educational goals for yourself so that you are always moving forward and ahead of the competition. Take the time to learn about new products and services that you might want to add to your existing offers. This increases your position in the market.
Final Thoughts
Many Filipinos nowadays desire to start their own small-capital business. Many people, however, underestimate the value of business science. Instead, we rely entirely on our instincts. Before tackling the subject of how to establish a small business in the Philippines, you must thoroughly research and forecast a number of elements to assure that your business will reach its full potential, maximizing its income-generating capacity.
READ NEXT: All You Need to Know About Starting a Business in Dubai