Amidst our hectic schedules and daily routines, we all deserve a break every now and then. A fancy dinner, perhaps, or an overnight stay in a luxury resort. But going out doesn't always mean splurging and spending most of your hard-earned money. In the UAE, where the cost of living is rather high, there are many places where you can travel on a budget.
Time is also an added factor because plenty of expats only have 1 day off (especially those working in the retail and food & beverage industries). Hence, we've compiled some of the destinations where you can still go out and explore even for just a day.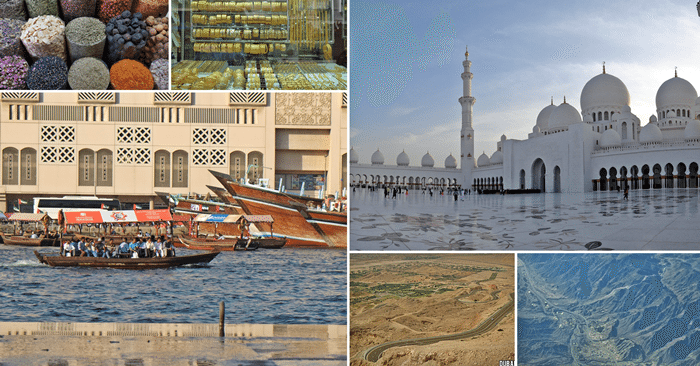 5 Destinations to Explore in UAE for a Day Trip
Here are five places that you can visit without having to break your piggy bank.
1. Jebel Al Jais in Ras Al Khaimah
If you are up for an adventure, then why not head to Jebel Al Jais, the highest mountain in the UAE? Don't worry, you don't have to climb or even walk an inch! There is a 30-kilometer road that leads to the summit, with breathtaking views of canyons at every turn.
Driving to Jebel Al Jais is easy as there are two lanes going up to the summit and one lane going down. What's more, you can use a regular car and you don't need to have special driving skills.
2. Sheikh Zayed Grand Mosque in Abu Dhabi
This magnificent structure gets its name from Sheikh Zayed bin Sultan Al Nahyan, a former president of the UAE. With a seating capacity of 40,000 worshippers, it is one of the biggest mosques in the world. It is made up of 82 domes and a whopping one thousand columns!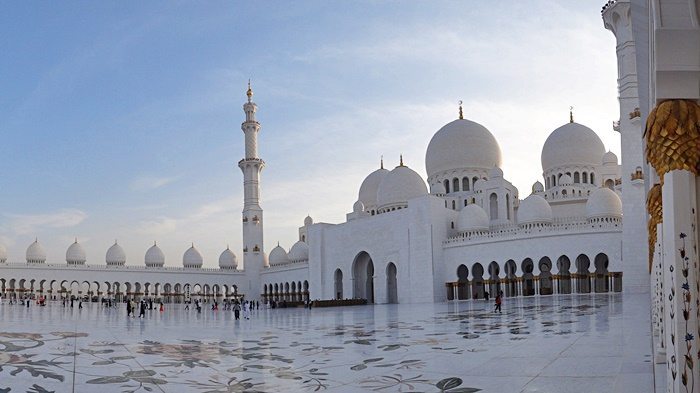 The mosque is also known for having the biggest hand-knotted carpet in the world. At the main prayer hall, you can find one of the world's biggest chandeliers. How much does it cost to enter the mosque? Nothing! Entrance to the grand mosque is absolutely free. Check out some photos of the Sheikh Zayed Grand Mosque here.
3. Al Ain Zoo
Located near the foot of Jebel Hafeet is the Al Ain Zoo, which spans over a 900-hectare area. Here, you can observe many animals in their natural habitats. There is also a petting zoo or "farm" where you can feed and play with camels, chickens, ducks, and llamas. Camel riding is also one of the zoo's most popular activities.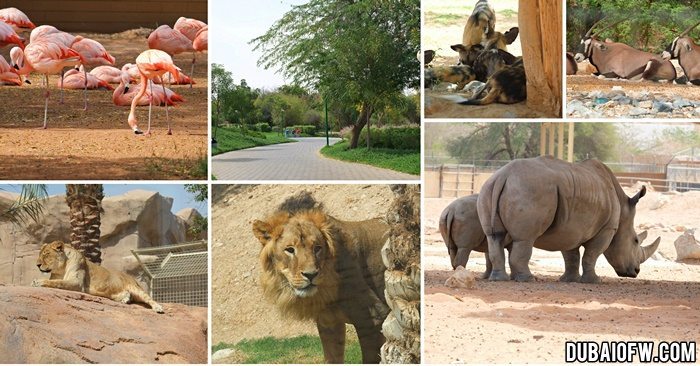 After playing with the animals, you can eat and relax at the cafeteria, playground, or picnic area. The zoo also offers a train tour where you can see more of the wildlife area. The entrance fee costs AED 30 for adults and AED 10 for children.
Related Post: 7 Places to Visit in Al Ain City
4. Jebel Hafeet
Without a doubt, the view from the top of Burj Khalifa — the tallest building in the world — is spectacular. But it is also pretty expensive. If you are looking for a cheaper way to see the city from above, just drive to Jebel Hafeet, which is the highest peak in the UAE at 1,249 meters.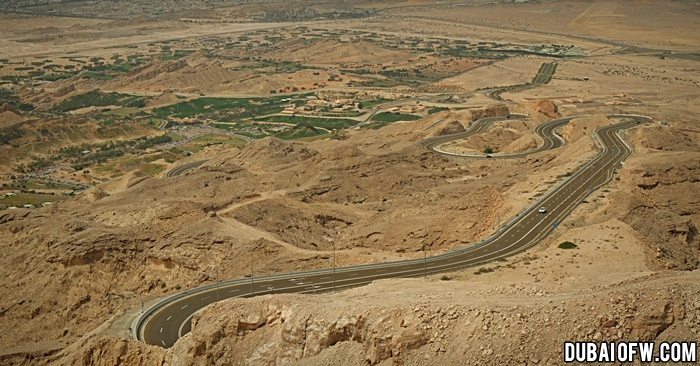 To go to Jebel Hafeet, simply take the E66 out of Dubai and drive to Al Ain. Along the way, there are signposts that will guide you towards Jebel Hafeet. Once you reach the peak, make sure that you bring out your camera to capture the amazing views!
5. Old Dubai – Exploring Gold Souk, Spice Souk, Dubai Creek, ubai Museum
Everyone knows about Dubai's skyscrapers and modern structures, but not everyone has explored Old Dubai, which is situated on the west side of the creek. Here, you can get a glimpse of what the city was like before all the new buildings, hotels, and shopping malls arrived.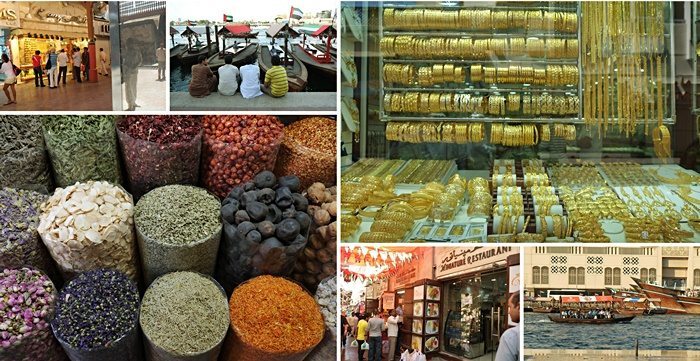 At Old Dubai, you can visit the Dubai Museum in the Al Fahidi Fort to learn more about the city's history. You can also ride a boat along the Dubai Creek, which used to be a fishing and pearling area in the past. Moreover, you can explore the Gold Souk, a traditional marketplace where you can buy gold and jewelry at great prices, as well as the Spice souk.
——————–
As you can see, traveling in Dubai — and in the UAE, for that matter — doesn't have to be expensive. For just a few Dirhams, you can have a wonderful travel experience even while traveling for a day.