Dubai attracted an astounding AED 25.5 billion worth of foreign direct investment (FDI) in 2016. As a result, it ranked seventh among the top 10 global cities in the world attracting foreign investment.
The announcement came from none other than the Crown Prince of Dubai and Chairman of the Executive Council himself, His Highness Sheikh Hamdan bin Mohammed bin Rashid Al Maktoum. Notably, Dubai also gained 247 new investment projects last year, ranking third behind London and Singapore.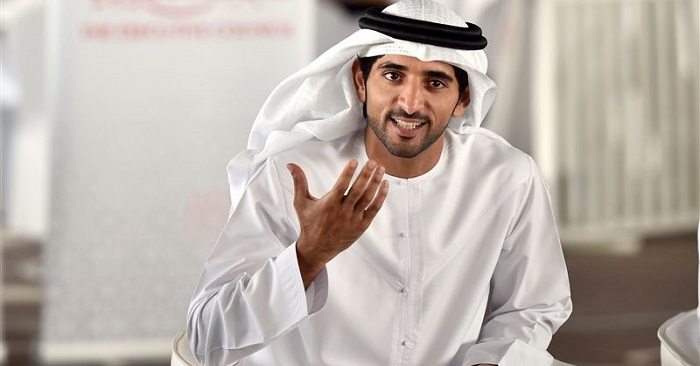 AED 25.5 Billion Investment a Sign of Economic Strength
HH Sheikh Hamdan bin Mohammed attributed the sustained FDI to the strength of Dubai's local economy, as well as its ability to create new investment opportunities. This merely confirms that the city plays a leading role in terms of business, financial trade, and tourism.
He also affirmed the emirate's ability to accomplish the sustainable development vision of UAE President, HH Sheikh Khalifa bin Zayed Al Nahyan, along with Vice President, Prime Minister of UAE, and Ruler of Dubai, HH Sheikh Mohammed bin Rashid Al Maktoum.
Dubai a Preferred Investment Destination
Likewise, the Crown Prince put emphasis on reports that feature Dubai as a preferred FDI destination. Among the leading sources of investment were Canada, France, Spain, United Kingdom, and United States. This indicates that developed countries are confident about selecting the emirate as a strategic destination for expanding into the Middle East, Africa, and Asia.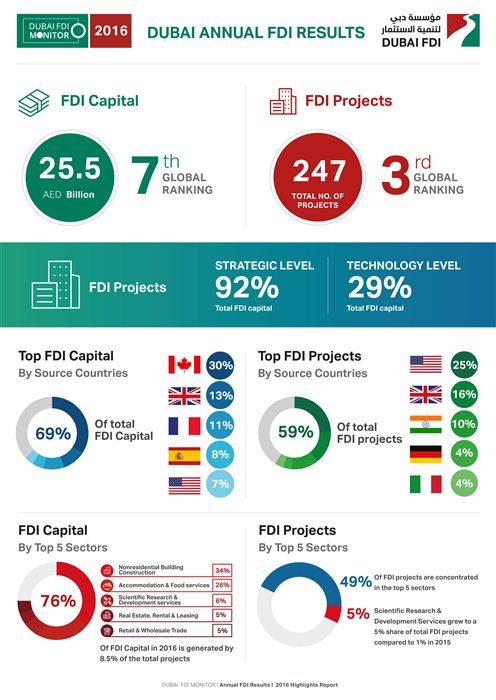 Promising Investment for Start-Ups
Meanwhile, HH Sheikh Hamdan bin Mohammed also stated that Dubai has been attracting new investment into start-ups, specifically tech start-ups. This means that not only is the city a strategic destination for existing companies, but also a promising starting point for small and medium-sized enterprises (SMEs). Thus, those who are just starting to expand or boost their businesses have a great chance for success.
Adapting to Changes and Looking Ahead
Moreover, the Crown Prince noted that Dubai's ability to adapt to global economic changes plays an important role in investment success. He highlighted last year's launching of the world's first city-level initiative for observing and analyzing investment trends. At the same time, he emphasized the need to consolidate the city's leadership and investment readiness, as part of Dubai Plan 2021 and the UAE National Agenda.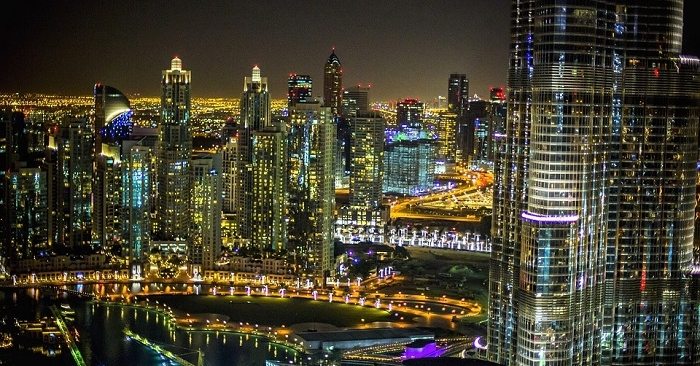 Indeed, AED 25.5 billion worth of investments is a clear indication of Dubai's success as a major business, finance, and tourism hub in the world. It also means that we can expect to see more development, expansion, and job opportunities here in the near future.