A 33-year old foreign national who allegedly groped a female passenger at the Dubai Metro was sentenced to three months' jail by the Dubai Court of First Instance on Thursday (August 2).
Also Read: 21 Things First-Time Dubai Visitors Should Know about the UAE
Sexual harassment in the UAE whether done in public or at the workplace is bound by the law (Penal Code), which incriminates such scandalous and disgraceful acts done against women and children.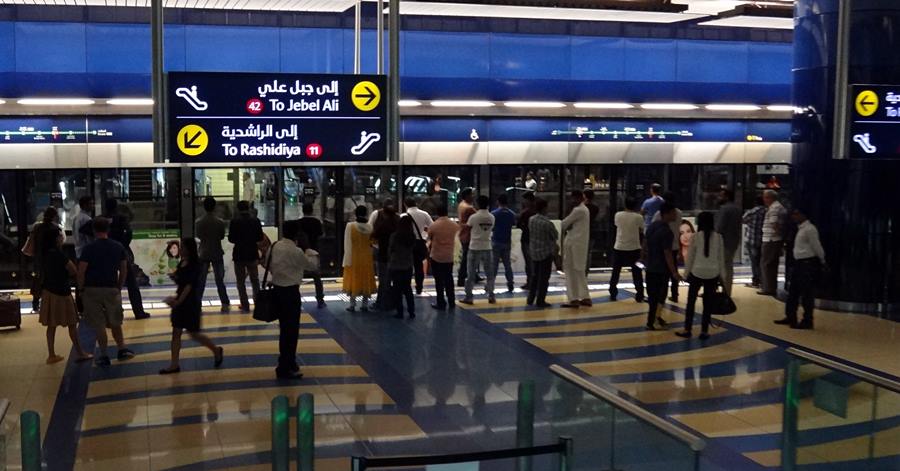 Man who Groped Filipina Passenger in Dubai Metro Sent to Jail
The incident took place on July 19 (Monday) at around 11 pm. The complainant, a 23-year old Filipina who works as a saleswoman was at Bani Yas Metro Station heading back home from work, when the defendant, a Nigerian man inappropriately grabbed her from behind, as shared in a report by the Khaleej Times.
Prosecutors accused the defendant, who was on a visit visa of sexually harassing the Filipina victim and inappropriately touching her on July 19 (Monday). A complaint was filed at the Naif police station.
The accused denied the charge in court, and claimed that he did not touch her intentionally. Nevertheless, he was found guilty and was ordered to be deported.
The woman recounted to the prosecution investigator how the accused ran away when she yelled at him. The victim followed her assailant to a hotel in Bani Yas, where she waited for him until he walked out of the hotel. The man then began screaming at her saying, 'What happened, what happened, why are you following me'?"
The man also asked the woman if she had been drinking and whether she needed some money.
The woman explained that she told her offender that she did not need his money and called the police, which prompted the man to flee the scene.
When the police arrived, they questioned the hotel receptionist and learned that the defendant was staying as a guest there.
The man was apprehended shortly later.
During the investigation, the defendant admitted having groped the victim. The woman was able to identify him among other suspects present at the police station.
The defendant can file an appeal against the charges within 15 days after his sentencing.
In the UAE, anyone who openly commits an indecent and disgraceful act shall be punished by detention for a period of at least six (6) months.
In this situation, it was good that the woman was able to identify her assailant, and even confronted him though this is not recommended at all times. Also, the woman was able to track her assailant's whereabouts, which helped the police arrest him on the spot.
ALSO READ: Dubai Police Offers Free "Security Advice" Hotline