A reminder to everyone to stop spreading rumours especially in these trying times. The Dubai Media Office dispels a rumour circulating on social media of a video that went viral wherein a man was lying on the ground. The man was claimed to have suffered from the coronavirus disease, COVID-19.
Also Read: Fake News: Dubai Denies Message about Phone Calls Recorded, Social Media Monitored
However, in a post from their official social media account, the Dubai Media office clarified that the person did not have COVId-19. Instead, he was suffering from an epileptic seizure.
Below is the Tweet from Dubai Media Office regarding the rumour.
Rumour: Coronavirus victim
Truth: Man suffers epileptic seizure pic.twitter.com/eZfffYrC6e

— Dubai Media Office (@DXBMediaOffice) April 1, 2020
Rumour: Coronavirus Victim
Truth: Man suffers epileptic seizure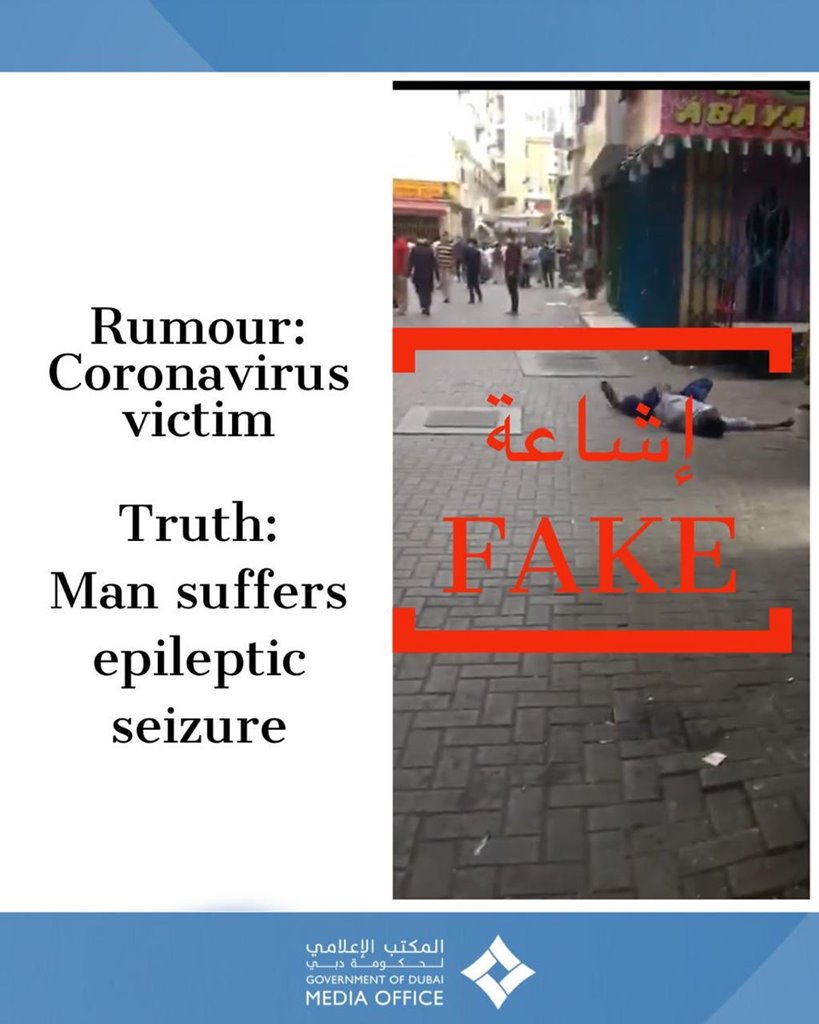 Time and again, UAE authorities have been reminding citizens and residents to avoid circulating rumours and not publish any information coming from unverified sources.