Is January 1 2015 A Public Holiday in the UAE? Yes it is! It's been announced by the Ministry of Labour that it is a paid vacation for all private sector employees in the Emirates.
This is according to the provisions of Article 74 of Federal Law No. 08 of 1980 in terms of the regulation of labour relations and amendments. Good news a the new year will open with a holiday break.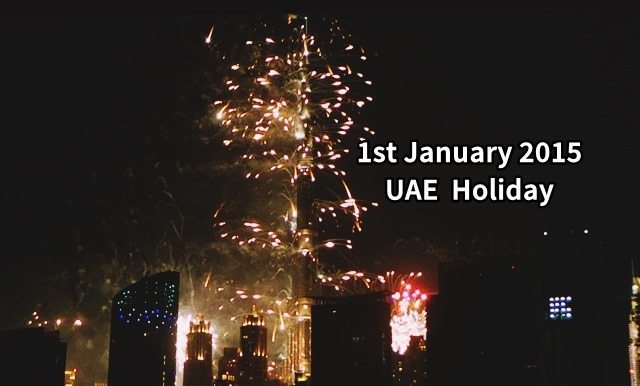 New Year is a Holiday in 2015
It's almost the end of the year 2014 and 2015 is just a few days away. Where are you going to be to celebrate the new year with a bang? Plenty of fireworks in key tourist attractions in Dubai will surely be prepared.
If you want a full list of UAE Public Holidays in 2015, please visit this link: Public Holidays in 2015 – UAE