For our latest OFW feature, we interviewed Pat, a 27-year-old working mom and wife here in Dubai. She is currently working as an Office Administrator – Support Services for what is being dubbed as "the world's greatest show" these days… Expo 2020 Dubai!
According to Pat, who is fondly called "Mekmek" by close friends, she juggles her time as an Office Administrator during the day, and as a Live Streamer during the night! On top of it all, she is a doting mom to her young son, and a loving wife to her husband, who is also based in Dubai. Indeed, she is a great example of what it's like to be a "superwoman!"
In this article, Pat talks about the ups and downs of living in Dubai, particularly about the challenges she and her family faced during the pandemic. She also shared about her future plans, as well as some helpful insights for her fellow kabayans who are working in Dubai. Let's get to know more about Pat and her unique story, in the following OFW interview!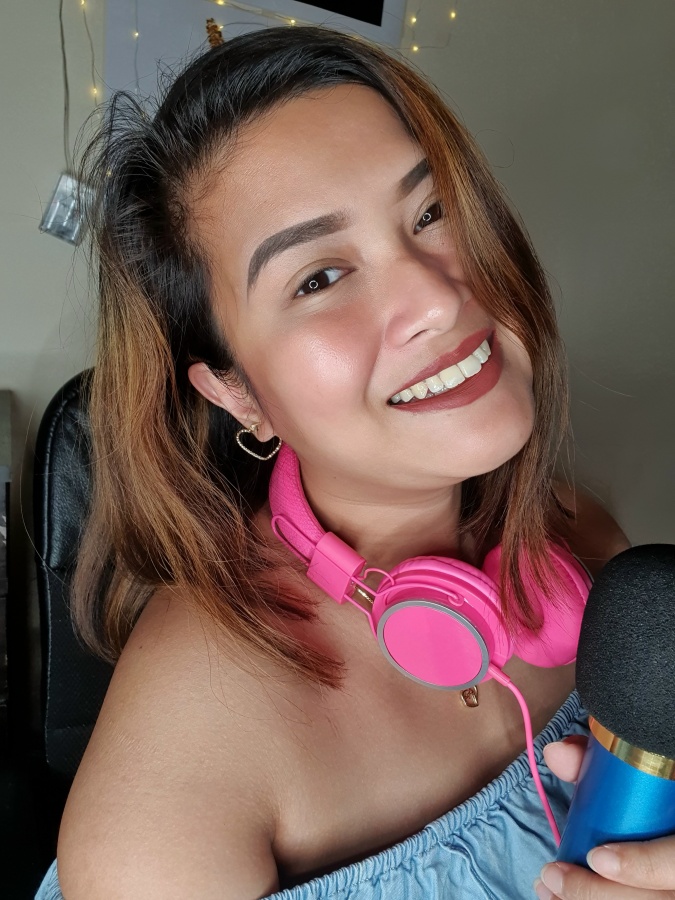 OFW Feature: Pat, Office Administrator in Dubai
Name: Pat Tipo
Nickname: "Mekmek"
Age: 27 years old
Current Profession: Office Administrator – Support Services at Expo 2020 Dubai
Education: Travel and Tourism Management
Years in Dubai: 9 years
1. Tell us about yourself.
There are so many things that I could say about myself, but let us start with my name. I am Pat Tipo and my family members call me Mekmek. I am a 27-year-old working mom and wife, who is juggling demands at work and at home, working as an Office Administrator – Support Services at Expo 2020 Dubai during the day, and a live streamer during the night! I am an undergraduate student of the University of Makati with a curriculum of BS Accountancy, then later on switched to Travel & Tourism Management course (I hate MATH tbh! Lol). I have been living here in Dubai for the past 9 years
2. Why did you come to Dubai?
I never planned to come to Dubai in the first place, but since my mom and dad had been working here since 2004 and they wanted us to be together as a whole family, they petitioned my sisters and me. That is also the reason why I never finished my studies and decided to continue it here. I also wanted to start working at a young age, because my mindset before was I wanted to earn my own money and I wanted to be independent.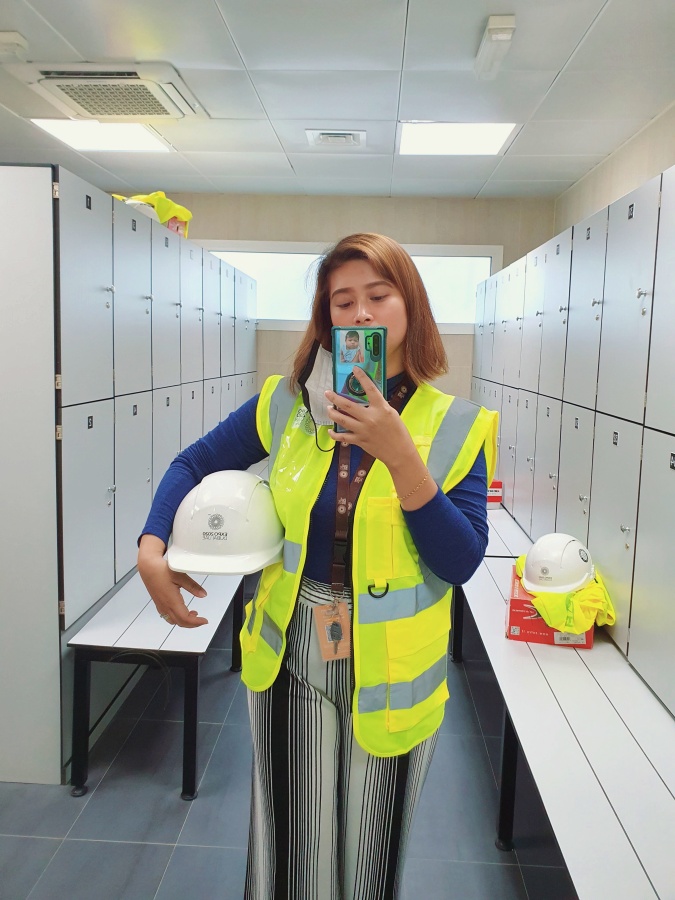 3. What were your previous jobs?
My first job here in Dubai was as an Office Manager cum EA to the CEO of a small Real Estate company, then I switched my career into being a Sales Executive (a lot were saying that there is money in the retail world), but I couldn't stand the long hours of standing. That is why I decided to look for my next job, which is as a Receptionist cum Associate at the Dubai Design and Fashion Council at d3. Then eventually, here I am now at the soon-to-be World's Greatest Show, the Expo 2020 Dubai!
4. How do you find your current job? Are you happy/satisfied with it?
I am very satisfied and honored to be a part of one of the most historical and biggest projects here in the UAE. I am also very blessed with my line manager and colleagues, who have helped me throughout my stay here, because honestly without them, I would not survive! Lol. Thanks to my Sir Jon Jon and Business Support team. Can't wait to welcome and host the world in October!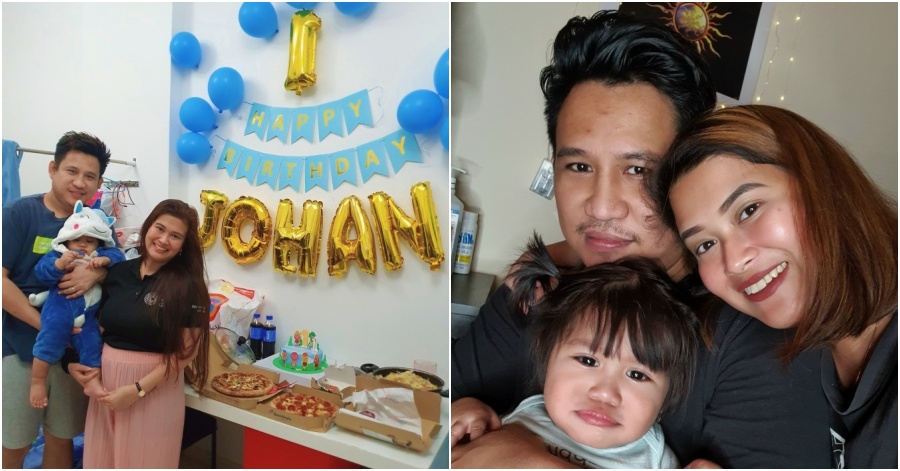 5. Are you able to save in Dubai? Or do you have any investments you wish to share?
To be honest, I am an impulsive buyer. I wasn't able to save BEFORE because I wanted to buy everything on trend. But with my husband's guidance, we're helping each other to save up for our dream house and we plan to start our business in the Philippines. Investments? Well, I considered my gold collections as my investment. Lol
6. As a family, is it difficult to live in Dubai? What are your struggles? What's life like outside work?
Living in Dubai is not that hard but I feel like everything is so luxurious (speaking of the monthly apartment rent and DEWA). The most difficult part for me is taking care of my family, our home, and having a day job all at the same time. When my parents went back to the Philippines for good last 2019, I found it so hard to manage everything by myself (household chores, having no one to look after my son because my husband and I need to work but we managed to hire a nanny, and so on).
Being a new mom as well is kind of hard and challenging. I remembered that I was so stressed out and even suffered from a mild postpartum depression. I found it hard to take care of a newborn baby who cries and whines non-stop, a lot of sleepless nights, then my husband lost his job for a year and a half because of the pandemic. I was the only one who was earning that time, and we were trying our best to stretch out whatever we had so that we could get by every day. However, through prayers and my husband being diligent to look for a job, he and I finally got back on our feet and he got a new job as an Accountant. Thanks to my husband who is always there to help me to make my everyday life at ease!
Life outside work is very important to me because I get a lot of time to look after my son and more bonding moments with my husband.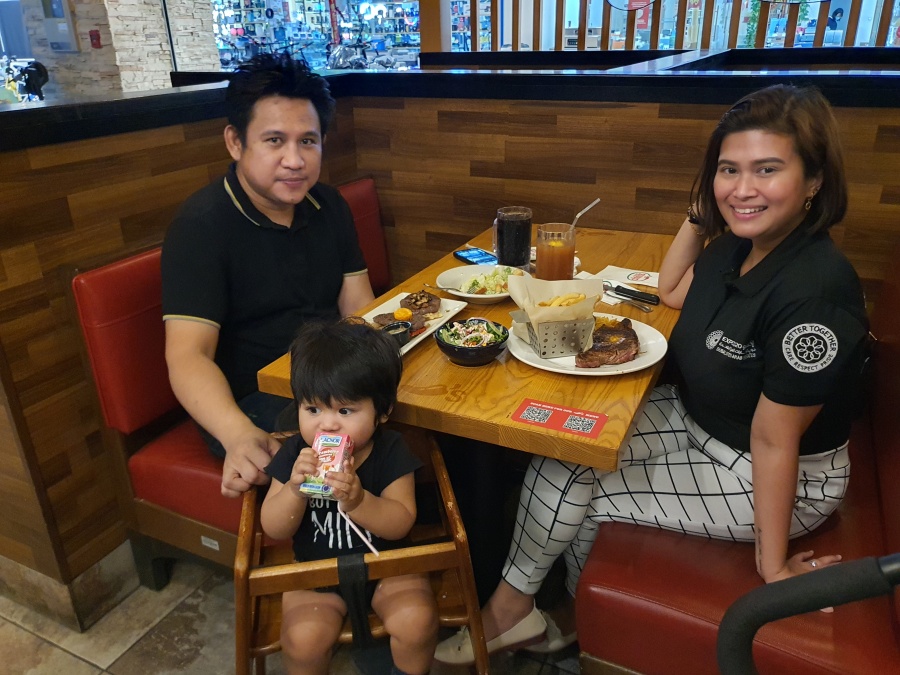 7. What do you like about Dubai?
What I like about Dubai is that it taught me how to be independent and I feel safe everywhere I go, especially when I am coming home late. Also, I feel like it's easy to afford anything (even the luxury things lol) apparently if you work hard for it.
8. What do you NOT Like about Dubai?
Expensive driving license! Hahaha!. You will tend to spend more if you fail in the exam particularly if you get the regular classes and not the unlimited package one. Also, the cost of living here is so expensive.
9. What are your plans in your career/family/future?
I really want to have our own music studio and a resto bar with a live band as our business, since I used to be an ex-band vocalist before and a wedding soloist.
I want to stay and work here in Dubai for as long as I can, so that we can save more and make a lot of investments.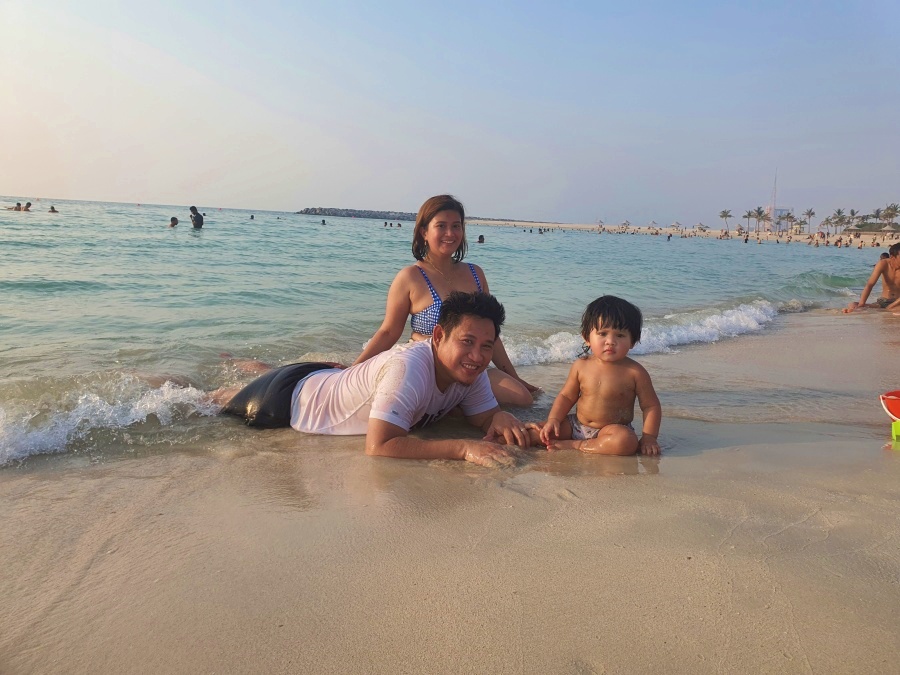 10. You have any tips for kabayans when working/finding work/living in Dubai?
If there is one advice that I could give to my fellow OFWs, whatever happens, try to avoid loans and debts as much as you can, because it is you who will suffer in the end and it will even pull you down. Try to save no matter how much it is, then turn it into an investment or business where you can have something in return.
Also, always remember that we are all here in a foreign country to work for our own and family's future, and nothing else. It is okay to enjoy and have fun sometimes, but you should have your limits!
—————-
*Photos provided by Pat
Are you an expat in Dubai? Do you want to be featured in the website? Send us an email telling us you want to be featured at admin@dubaiOFW.com and we will send you the set of questions! Let's help other Pinoys who want to come to Dubai understand what life in the UAE is like through your story.