Once again, the UAE has been recognized globally as it has risen among the world's strongest, most valuable' nation brands of 2019.
The distinction was made by Brand Finance's nation brand report citing the UAE as the first nation brand in the Middle East and Africa (MEA) region, and sixth overall in the world.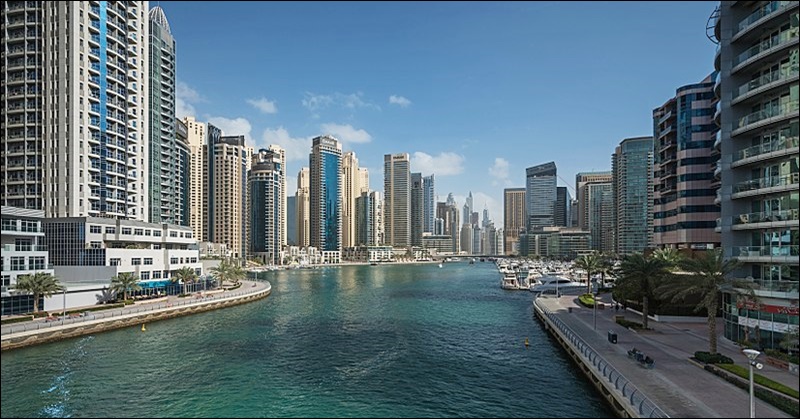 UAE Leads MEA Rankings for World's 'Strongest Nation Brands of 2019'
According to the report shared by Zawya, Singapore leads the pack, with UAE ranking at the sixth spot. Switzerland, Netherlands, Germany, and Luxembourg placed second to fifth while Finland, Japan, the United States of America, and Denmark complete the top ten ranking sixth to tenth. 
Of note, the UAE's brand value rose 3 percent to $730 billion in 2019, up from $707 billion the previous year. The United States remains on top of the most valuable nation brands, followed by China.
As per the report, the UAE's nation brand scores highly on the quality and efficiency of its infrastructure and has been recognized for its improved ease of doing business especially starting in 2019.
Furthermore, the UAE market has also been seen as attractive, particularly given its size and a healthy level of competition.
Out of the 20 fastest-growing nation brands this year, 11 came from the Middle East and Africa region, with Ghana leading the pack (up 67 percent) while Egypt ranked 5th (up 50.1 percent).
According to David Haigh, CEO of Brand Finance, "This year's results show the Middle East nations are persevering through to rival the traditional nation brand powerhouses of the West. In the run-up to Expo2020 next October, we see the UAE leading the pack ahead of its GCC neighbors. Saudi Arabia follows closely behind at 21st rank and Qatar is up 35 percent to 37th place."
Interestingly, the report shared that the average year-on-year nation brand value growth among the developing economies stands at 13.9 percent, compared to as little as 0.4 percent growth for the developed economies included in the annual study into the world's 100 most valuable nation brands. 
Haigh further added, "With the Western world seeing a real crisis of leadership on both sides of the Atlantic, the developing world is catching up. Bolder, more agile, increasingly innovative African, Middle Eastern, Asian, and Latin American nation brands are racing ahead at breakneck speed, poised for further growth in the years to come."
ALSO READ: UAE Ranks 1st in Arab Region, 4th Globally in terms of 5G Launch