Congratulations to the Skydive Dubai team for achieving a Guinness Book of World Record. A day before the 48th UAE National Day, His Highness Sheikh Hamdan bin Mohammed bin Rashid Al Maktoum, Crown Prince of Dubai, posted a video clip of the said record on his Instagram account. The clip shows how the Skydive Dubai team jumped from a plane and created a formation while holding tightly onto a massive UAE flag.
Also Read: Emirates Sets World Record for Most Nationalities in a Single Flight!
This is the largest flag flown while skydiving (parachute jump) and it took place in the skies overlooking the Palm Jumeirah island.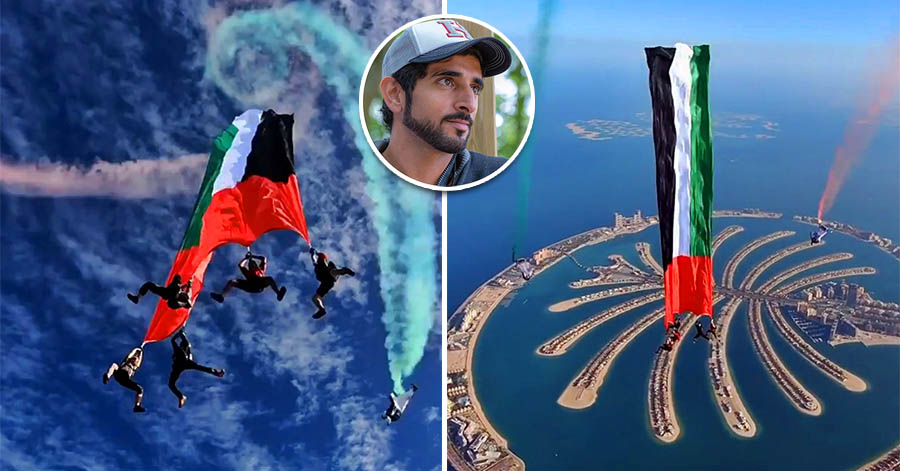 UAE National Day Guinness World Record for Biggest Flag Flown while on Free Fall
The UAE flag measures 144.28 square meters and the jump was from a height of 4,885.65 m² (52,588.70 ft²).
In the clip,  2 skydivers can also be seen releasing green and red smoke as they circled around the UAE flag. While it's a quick video, it shows an adrenaline-pumping feat apt
Here's the action-packed video posted by His Highness himself on his IG page:
Happy National Day UAE!