It's the up-to-the-minute talk of the town which never ends. With people moving from one place to another and as more and more cases are increasing the safety measures in every city get more stringent that is obviously making us more vigilant and uncomfortable at the same time.
Also Read: Office Stress and Work-Life Imbalance
The novel coronavirus, formally known as COVID-19, quickly spread throughout the world and has changed our daily lives and the way we interact. As still few metropolises shut down and people engage in social distancing, our tech has become essential to connect with others at a time of seclusion. The impact will be long-lasting. Several nations have begun work on a vaccine, but it will take months before one can be distributed widely after rigorous tests, checks, and trials.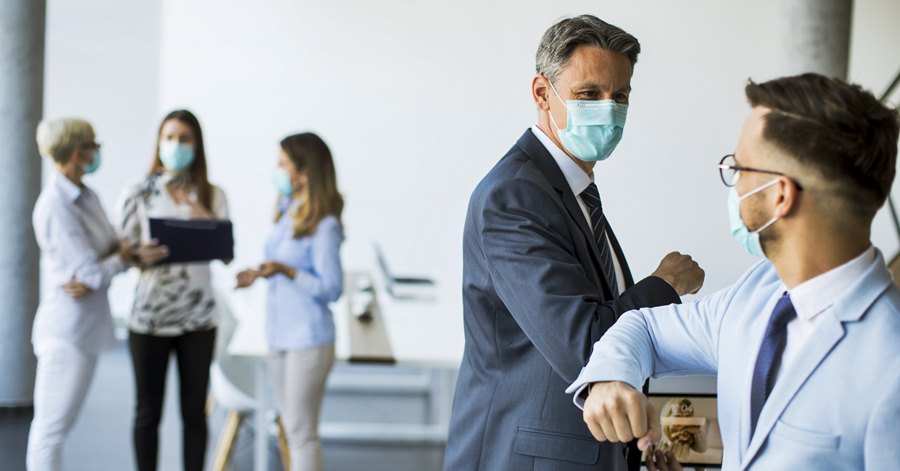 Yes, there are improvements in few areas but maintaining social distancing is what is forced to follow.  This is now considered a mandatory requirement. But how far does it help? We do see shop keepers, sales clerks standing so close to you even when you're wearing a mask and a glove.  To add delivery boys and girls standing close to you. Maybe at that point that you might ignore as your busy getting what you want to do. Whilst lockdown has eased the public is not very keen on taking the interest in living life the way they used to.  You see how the little virus spread and woke us all up.
The COVID-19 pandemic has completely changed our lives.  Our living, spending, thinking habits have changed for most of us. Take something as fundamental as our experiences of space: our mobility has become severely restricted – reduced to jogs or walks a few kilometers around our homes. Perhaps less obviously, the lockdown has also affected our experiences of time.
I currently don't know when I can see my loved ones back home or when I can go on holiday. This is the time I usually get animated about especially prior to my upcoming outings but this time due to the lockdown situation in India I rather have a staycation and live with this abysmal humidity.  Even if I head back, I am asked to stay for 14 day home quarantine with papers, approvals, and tests to be conducted. International flights have immobile since long. Imagine the plight of those who are anxious to go back. When is the situation going to be back to normal?  In the midst of this crisis, it is hard to imagine a future that looks different than the present. Schools are getting decked up to reopen but dos and dons will be laid out to the students which will include a lot to do online which should be tech-friendly for the students and teachers. In a matter of weeks, COVID-19 has changed how students are educated around the world. These changes give us a foretaste into how tutoring can change in the long term. New solutions for education could bring about much-needed innovation. Given the digital divide, new shifts in education approaches could widen equality gaps.
What's vilest is the Situation where hominids cannot even interact, jiggle hands and some take it as an advantage that they don't want to talk or will not even talk to humans. Discussions and meetings are all on Zoom. Stringent entry in malls, offices, where the public is screened. Pretty pathetic. Keeping all this in reality there is no need for a big hype or a hue and cry. Whilst few of us can meet up once in a while the large music concerts and get together have stopped. There was a time when most of the people were longing to finish work before Thursday night so that they could head for parties meet up with friends. But we all need to take this as a lesson, an eye-opener, and move on keeping yourself safe, clean, and also responsible. There is a lot of cleaning to be done on us from time to time.
Régimes have been switched as many people have lost jobs and are continuing to lose jobs, cutting salaries, not being paid on time, revoking the breathtaking benefits of employees which is disheartening. Some are stuck that they just want to exit as they have no high hopes. I see sellers who are busy renting out apartments, selling of vehicles, furniture, and lots more.  Shopping malls are not packed up with visitors flocking in to do their little window shopping.  This sentiment of stuckness is not new. Those who cannot keep up with the ever-accelerating global flows of money, notions, commodities, and people often feel left behind with no option. Everybody will re-think before they do anything especially if they want to go traveling to another destination or even dine into a restaurant. You see the two words 'SOCIAL DISTANCING" mentioned everywhere.  Dos and Dons before you hop into a cab.  We have a lot of cleaning to do all the time.
This applies to our current situation, too. Even though there is so much uncertainty and change to deal with, I try to keep myself motivated and engaged. I watch the news, compile stories, reports, and letters to keep my mind off the current situation.  Most importantly I listen to soft music to calm my mind, work out to keep myself fit and do some serene yoga to take care of my body and mind.
Now is the time to think ahead about how life should look like in the post-COVID-19 future – we need to trick time further than for our personal households. Although a vaccine or proper treatment for COVID-19 is still not in sight, we have to try to shake the feeling of being trapped in the present. We now need to engage with the emerging politics of the time, which will define our near future. Take it easy.
               Areas Where the World Might have changed for Good
Hand hygiene
Home is the new office
Online shopping
New exercise regimes
Living space
Education will be transformed
A healthier digital life
Change of (travel) plans
Moving forward
Global Situation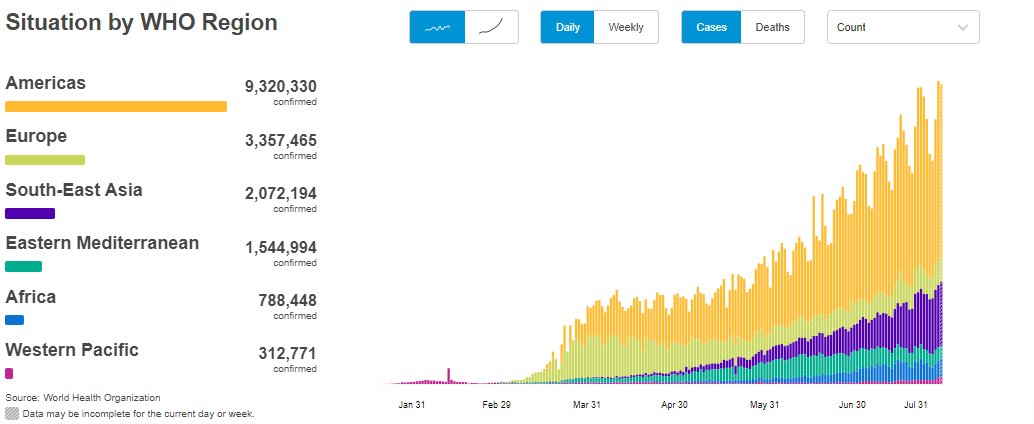 ---
About the Author: Mathew Litty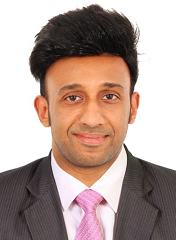 I am Mathew Litty hailing from the South of India, but have been raised in Dubai all my life (36 years). I have completed my graduation in Journalism and have been working in Dubai for 16 years.  I love composing write-ups,  lifestyle stories, community reports, etc. Living in a cosmopolitan city there are lots happening out here and I always love to explore the latest be it personal and business life.
---
Want to become a Contributor?
Want to share an experience? Share your everyday stories, food trips, travel, photo stories, or tips in Dubai to our growing community. More information here – Become a Dubai OFW Contributor!